Celebrating new love is exciting! And what better way to mark your first milestone of dating your new boyfriend or girlfriend than with a one month anniversary gift! In this guide, our team talks the 14 best gift ideas for new relationships.
Additionally, we'll look at whether you should send a gift after one month of dating and give you some tips to pick out the perfect gift for him or her.
Do you get a gift for one month anniversary?
Before we share our list of the best one month anniversary gifts, let's talk about the elephant in the room. Should you get a gift for your new boo at the one month mark? Depending on who you ask, you're going to get different answers.
Here's what we think. Everyone loves gifts. As long as you're not getting them something too over the top, too expensive (where they feel uncomfortable), or too lovey-dovey—you're good to go. Each of the one month anniversary gift ideas in this post fits that perfect formula for the right gift.
The Top 17 One Month Anniversary Gift Ideas
1. Custom M&Ms!– Best Overall One Month Anniversary Gift
Okay, this is seriously one of the coolest things we've ever seen. You can create CUSTOM M&M candies with different words, pictures, symbols, and colors. It only takes a few minutes to create and it's an incredible one month anniversary gift. We'd probably advise against putting your pictures on there (unless it's an inside joke) because that could be too forward, but the other options are an incredible and delicious way to celebrate your monthiversary.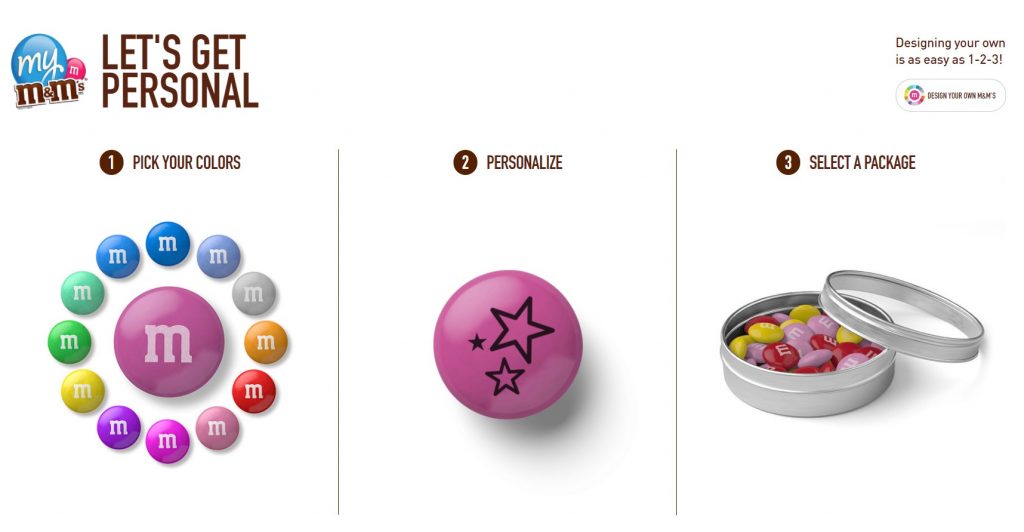 2. Ethel M's Chocolates – Yummiest One Month Anniversary Gift
Looking for the perfect one month anniversary gift? If you want to get a unique spin on a classic gift, you cannot go wrong with the chocolates from the famed Ethel M Chocolates, a brilliant boutique creation from Forrest Mars. Seriously, they're going to love these, and if they let you have a piece—you will too!
3. Dollar Shave Club Subscription – Best for the Classy Man
There is nothing wrong with getting someone a super useful gift for the one month anniversary celebration. And for the man that likes to keep it classy, a dollar shave club subscription could be the perfect fit. What's really nice about a subscription gift is that it says, "Hey, I want to be with you for a while," without being too in their face.
4. Shawty You Fine Sloth Bear – Best for Cute, Funny, and Thoughtful
The best one month anniversary gifts are ones that are thoughtful but not too lovey-dovey. The Shawty You Fine Sloth Bear fits that bill perfectly! If you want to get your girlfriend or boyfriend an awesome gift they can cuddle up with (yes, men like to cuddle too), then this should be your go-to. Cute—check. Funny—check. Thoughtful—check!
5. An Amazon Gift Card – Best Last-Minute One Month Anniversary Gift
Okay, so this might seem on the surface like a boring one month anniversary gift, but we've got an awesome way to spice this up! When you give them the gift card, choose what you want them to use it for. Maybe it's to buy a new board game you can play together or to buy their favorite snacks for a movie date night? You can personalize this gift easily. And! If it's really last minute, you can deliver it by email so you're not behind.
6. The Big Activity Book For Couples – Best for Multiple Dates of Fun
This book is an AWESOME option for a one month anniversary gift for your guy or girl. It comes jam-packed with games, puzzles, quizzes and more that can keep you two having fun for many dates to come. What's great is that it's built ideally for newer couples, so it fits so well with the one month time frame.
7. CraveBox Care Package (45 Count) Snacks Foods and Treats – Best Yummy One Month Anniversary Gift Idea
Om! Nom! Nom! Seriously…there is no better gift for a one month anniversary than food, treats, and snacks you can enjoy together. It's not too lovey-dovey but it's still thoughtful enough to earn some serious brownie points. Unless your boo is a serious fitness nut, this is the perfect gift for an amazing price.
8. Scented Soy Aromatherapy Candle Sets – Best Romantic Anniversary Gift
If you're looking for one month anniversary ideas that have a bit more of a romantic flare, you can't go wrong with these Scented Soy Aromatherapy Candles. Why are these so awesome? Glad you asked! These candle can be a simple "utility" gift that your man or woman uses to make their room, house, or apartment smell a little better. Or if you're at the point of your relationship where the romantic flame is burning, well…candles are always a nice touch.
9. The Ultimate Game for Couples – Great Conversations and Fun Challenges for Date Night
Games are an incredible way to get to know someone better and they're incredibly fun! One of our favorite games that you can play with two people or with other couples is the Ultimate Game for Couples. It's designed to really help you get to know each other in a fun and exciting environment. For those reasons, this should be on everybody's radar for the best one month anniversary gifts.
10. The Date Night Cookbook: Romantic Recipes & Easy Ideas to Inspire from Dawn till Dusk
This is really one of our favorites for one month anniversary gifts. The date night cookbook is perfect for cooks of all skill levels (including you mac and cheese and PBJ all-stars). Start building some awesome memories together as you tackle the fun challenges of the kitchen.
11. Urban Accents MOVIE NIGHT – Popcorn Kernels and Popcorn Seasoning Variety Pack
Can we order this for ourselves?! If you and your new flame love to watch movies, this is the best gift you can get. It's a popcorn set that comes with three different types of popcorn and five unique flavor toppers you can put on top. There's plenty to go around with this gift from Urban Accents that will last you for plenty of date nights to come. Definitely one of our favorite yummy one month anniversary gift ideas.
12. DateBox Club – Best for Monthly Subscription Boxes
Looking for the one month anniversary gift that keeps on giving? That's literally what subscription boxes were made for! This unique gift box shows up once a month with tons of unique activities, games, crafts, and activities for you and your new boyfriend or girlfriend to enjoy together. The best part? You can schedule it to show up every month on your anniversary, so you never have to think about a gift again! (Except maybe on the big dates like one year).
13. You are My Sunshine Vintage Wood Music Boxes – Best for Love Birds
Alrighty love birds, this one month anniversary gift idea comes with a disclaimer. If you and your bf or gf are casually working into the relationship, this might not be the best gift idea. Why? Because it's pretty lovey-dovey, which is something we usually don't recommend at this stage of the relationship. But if things are moving fast for you, that's okay! In those situations, this is an awesome gift.
14. Shea & Coco Butter Bath Bombs Gift Set – Best for Girlfriends
Hey guys—trying to find the perfect one month anniversary gift for her? Look no further. Women love their baths, and even though you might not be at a point in the relationship where that's a shared time, she's going to love these things. What's great is there are 12 of them, they're extremely cool looking, and they're a unique and affordable gift. The Shea & Coco Butter Bath Bombs Gift Set literally checks every block when it comes to the perfect gift for this occasion.
15. Oh, Susannah Hug This Pillow Until You Can Hug Me – Best for Long Distance
This is one more of those gifts that comes with a littler disclaimer. If your relationship is super casual at the one month mark, you may want to steer clear of this gift. It does have some more romantic tones than some of the other casual gifts on the list. But it's still awesome, and it might be a great fit for where the two of you are. Additionally, the pillow is perfect for singles who might travel a lot or live long distance.
16. 100 Dates Bucket List Scratch Poster – Best Unique Anniversary Gift
Calling all unique gift lovers! If you're looking for the perfect one month anniversary gift that can set the tone for dates to come, it's the 100 Dates Bucket List Scratch Poster. The poster comes with 100 different date ideas that you can only see by scratching them off! So, take turns scratching a square off every night you two want to go out. Whatever comes up is what you can do together!
17. Barnett's Chocolate Cookies Gift Basket – Best Because Chocolate Is the Best
Capping off our list of the best one month anniversary gifts is a crowd favorite that you could give anyone at literally any point of a relationship. We're talking about the Barnett's Chocolate Cookies Gift Basket. These unique cookie creations are fresh, delicious, and really cool looking. Your bf or gf is going to LOVE these. And the best part? It's a perfect gift if your relationship is still in the casual stages.
Are one month anniversary gifts awkward?
As long as you select the right kind of one month anniversary gift, it's not going to be awkward. It's when you choose something that's too expensive, too romantic, or too mushy mushy that things can get awkward. But by keeping the gift inexpensive, light-hearted, and based around getting to know each other better—it's not awkward at all.
Tips for Picking Out the Best One Month Anniversary Gift
Don't spend too much money. – While it might seem like the right thing to do, it can create weird situations. Stick under the $50 mark and you'll be alright.
Don't get a gift that's too romantic. – You may be head over heels in love, and we think that's awesome! However, be careful that you don't get a gift that's too far down the romantic road that it makes your boyfriend or girlfriend uncomfortable. All of the gifts on this list should be safe for most situations.
Put some thought into it. – We gave you some awesome options here that any bf or gf will love! But before you make your selection, decide which would be best for them (not for you). If you're not a huge movie fan but they are, maybe the movie popcorn set is the best idea.
Don't expect to get anything in return. – The jury is still out on one month anniversary gifts. While we think they are awesome, some people might not be used to celebrating this early milestone. That doesn't mean you can't get them something! Just make sure not to expect anything in return and don't be mad if they didn't even realize it was the one month mark.
How much should you spend on a one month anniversary gift?
Obviously, this depends heavily on your financial situation. But what we recommend for most people is something under the $50 mark (at most). Most of the one month anniversary gift ideas in this guide are well under the $20 or $30 mark.
Remember, dating isn't about impressing the other person with expensive gifts. It's about finding something that shows you put some thought into it. Also, expensive gifts can give the appearance that they need to be reciprocated, which is not what you want to do.
If you stick with the present ideas we've given you here, you'll get the job done, earn the brownie points, build the relationship, and not break the bank!
---
Just a heads up, we sometimes get a few bucks if you purchase some of the items linked from this page. It's how we keep the lights on, and it doesn't affect our recommendations at all. Thanks for your support!
---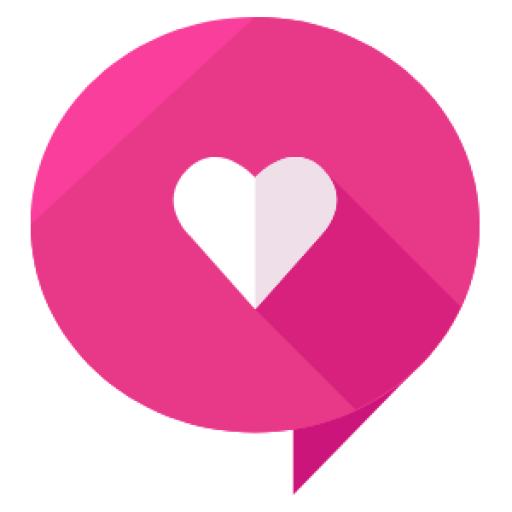 Written By: Healthy Framework Team
The Healthy Framework team has a combined 50+ years of experience in the online dating industry. Collectively, the team has reviewed over 300 dating apps and is known as one of the leaders in the relationship advice and information space. The team's work has been featured on Zoosk, Tinder, The Economist, People Magazine, Parade, Women's Health, Her Campus, Fox, and more.