Gamer Dating Apps
While this might not come as a surprise to any of you, recent data shows that more adults than kids play video games these days. 75% of players are 18 years of age or older with the average gamer age being 33 years old! What you may be interested to learn, though, is that 67% of gamers have formed some type of relationship (friendship or dating) through chat while playing online video games.
Surely, though, trying to find love while hearing people scream about pwning your mom can't be the best way. Thankfully, it's not. For singles who love to play video games, there are gamer dating apps designed to help you connect with people who share the same interests as you. Many of these apps adopt the lingo, the looks, and the features you love from the gaming world and port them over to their digital matchmaking playgrounds.
Here are our picks for the best dating apps for gamers.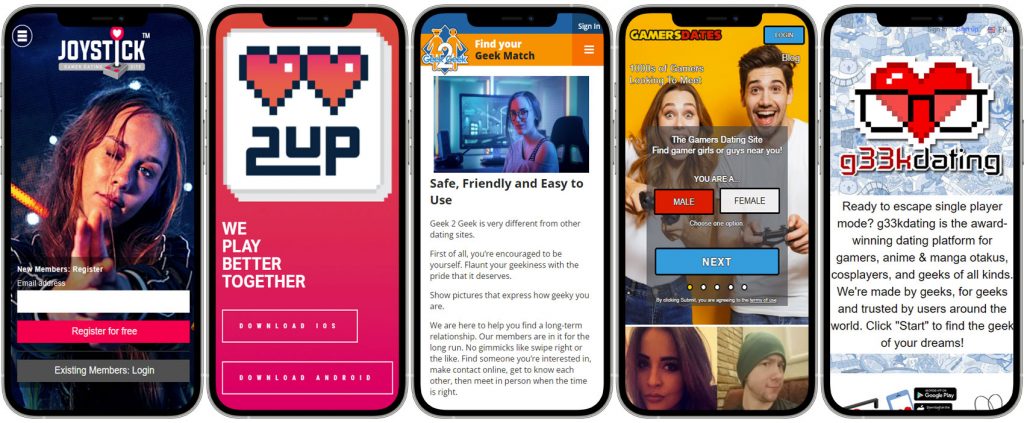 1. Zoosk – The Top Dating App for Gamers

While the world of gaming is not a small one, the number of people who search specifically for gamer dating apps is quite small. What this means is that most of the ideal singles you're looking for aren't at a niche dating app, but they're hiding at a mainstream option. In light of this, our top pick for gamer dating apps is Zoosk. While Zoosk isn't designed exclusively for gamers, it's a haven filled with people who love to play.
And what's really neat is that Zoosk has over 35 million members, which means no matter what games you like or if you're a PC or console player, you're going to find singles to match with who share your unique tastes in gaming. Because, let's be honest, one of the most fun parts of dating a fellow gamer is competing or questing together.
The one thing to note is that, again, Zoosk is open to people who don't game. You'll need to learn to use your filters and matching preferences to find the people you're looking for. But as gamers, you should be pretty tech savvy when it comes to these types of things.
For those ready to level up and find their P2, check out Zoosk.
2. eHarmony – Best for Gamers Looking for Lasting Love
Before we jump ship from the mainstream options into the really niche gamer dating apps, we wanted to share one more option that may be attractive to gamer girls and gamer guys alike. Just because you play video games doesn't mean that you don't want to find someone special to settle down with. And why not find someone to settle down with you isn't going to give you a hard time about playing games, which some research says can cause problems.
eHarmony is almost always our top pick and go-to when it comes to finding more lasting relationships. Responsible for the most marriages and millions of people finding love, the sites stats alone should be enough to get you excited about giving it a try. Now, again, this is not a dedicated gamer dating up. But the trade off is a user base of millions of people, far more than almost all niche gamer dating apps combined.
One thing we weren't fans of is that during the intake questionnaire, you're not able to select gaming as a hobby. You can write it in all over your profile, but we would like to see that included. Not a huge deal, but something we can nitpick.
Overall, though, eHarmony does so well across the board that it nearly achieved our high score for gamer dating apps.
3. Kippo – Inclusive App for Gamers to Meet New People
Kippo is our first dating app for gamers that is truly 100% built for gamers. While the app is fairly new, it recently raised over $2 million to take it to the next level. The goal of the app, as stated by the CEO David Park, is to turn it into a MMORPG where people can interact and meet in a much more organic method. Additionally, the app has recently pivoted toward the metaverse (calling it Kippo 2.0), to include new features to really shake up the way gamer singles are meeting online.
Kippo is also selling NFTs within the game where you can purchase plots of land and throw parties and host get-togethers for other singles within the game. This is a pretty fun and unique way to interact with singles that is wildly different than anything else you're going to find on this list.
Currently, Kippo has over 180,000 monthly users, but 30% of those users are only using the platform to make friends and not for romantic relationships. If you're a hardcore gamer who wants to meet in a gamer-like environment, you'll like Kippo. If you're looking for a more traditional dating app experience but with people who like to game, this probably isn't the right fit for you just yet.
4. GamerDating.com – Best Dating App for Serious Gamers
If you were to take the gamer seriousness of Kippo and mix it with a more traditional approach, you'd get GamerDating.com. Our favorite part about this app is that part of the matchmaking process is building out your gaming library on the site (sharing what you play) to find people who share not just a love for gaming, but for the actual same games that you play. Imagine a traditional dating app but filled with super niche gaming things like avatars, high-resolution graphics, and the look and feel you'd expect from a dating app for gamers.
The two drawbacks to this option are that it doesn't look like they have a mobile app available yet (only desktop) and we believe the userbase is probably smaller than some of the other options on this list. We're working on acquiring some data on that, but it's not publicly available as of now.
For people who want the "gamerist of gaming dating sites", this is one worth checking out.
5. LFGDating – Gamer Dating App Built by Gamers

LFGDating is branded as a 100% custom built premium gamer dating, which sounds awesome. However, one of the biggest drawbacks we saw with the site (and something we want to address first) is the design. It feels incredibly dated, which in the world of gaming where we live and breathe by the schedule of new releases and updates—is a bit disappointing.
We did like seeing that the site is completely dedicated to the world of online dating, looks to be connecting with Twitch sponsors, and is available on Google Play or through the iOS store. Unfortunately, though, there are very few reviews (which signals a small userbase) and the reviews are both below 2 on a scale of 1 to 5. And when we tested the app, we saw quite a few duplicate profiles, incomplete profiles, and things that made us worried that some of the profiles might not be legit.
Still, its an option dedicated to the world of gaming, so we thought it was worth adding on our list, even though it's not one of our top choices.
6. SoulGeek – 100% Free Gamer Dating App
SoulGeek is a gamer dating app dedicated to matching singles interested in sci-fi, horror, fantasy, animation, comics, anime, and of course gaming. Probably the biggest pro about this option is that it's 100% free to use. Sounds great, right? Well, if you've ever played a completely free video game before, you know that usually means quality issues.
Unfortunately, that seems to be the case with SoulGeek. For one, profiles can be viewed publicly by people who haven't even created an account, which is a fairly big security issue. Second, the software is heavily dated (but still works). Still, though, for a community of gamers who love the best of the best, that's not going to be welcomed, even at the price tag of free.
If you have literally no money to invest in finding love, you may consider giving this site a try. However, if you're okay spending a few dollars on a better experience, we'd recommend one of the other options from our list.
Why We Chose These Gamer Dating Apps
So far, we've shared quite a few details about why we chose these specific dating apps and the pros and cons of each that we like or want to see changed. But just to fully round out the discussion, we wanted to share a few more details about why we made these selections. Here are a few of the top reasons these are the best dating apps for gamers.
Online Safety for Gamers a Priority
If you've spent any amount of time playing online games, you know that online gaming safety is a huge concern. We feel there is zero reason that focus on safety shouldn't carry over to the online dating realm. We've done some studies on romance scams that give us some unique insight to know which dating apps should be avoided and which go above and beyond to keep you safe.
Embracing the Good Tenets from Online Gaming
Many of the dating apps for gamers we recommended carry over some of the things we commonly see when we're gaming. For example, Kippo with the in-game interactivity or GamerDating.com with the share interest libraries of games. As we already know that research shows online gaming is helpful for mental health, we wanted to find dating apps that mirrored as many of the positive tenets and traits as possible.
Areas to Express Your Interests Properly
While there is nothing wrong with being a gamer, it's certainly something you want to share as soon as possible when dating online for two reasons. Number one—it's going to help you attract the types of people who share your interests, and number two—it will help you avoid people who aren't going to understand what a checkpoint is or why you "spend so much time on that silly game".
For the gamer-only dating apps, this is pretty easy and usually a non-issue. But for the mainstream options we suggested, we want to see some inclusiveness for gamers, whether that is in the interest fields or at least with free-text areas to share what you love to do.
---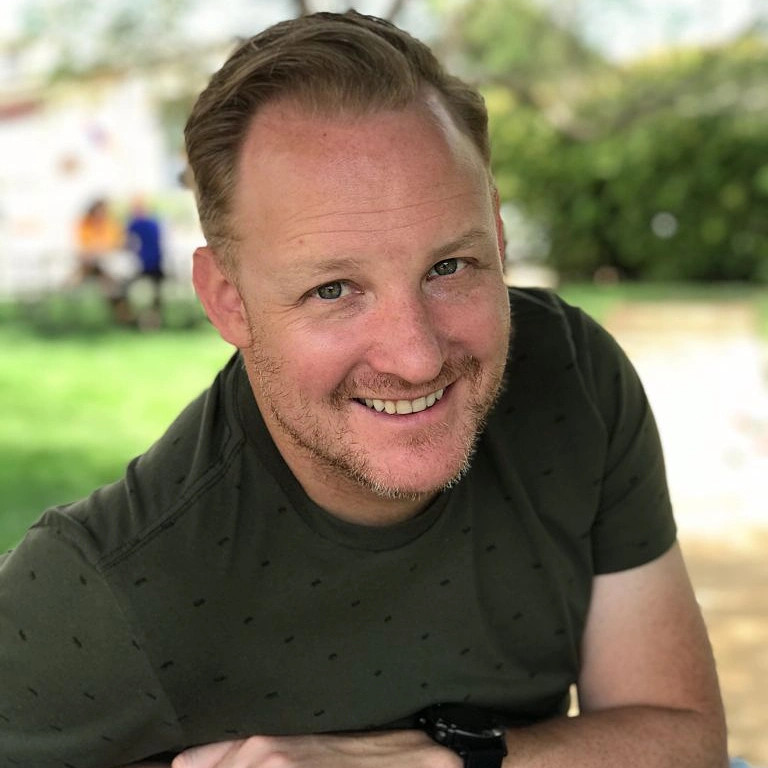 Written By: Matt Seymour
Matt Seymour is a dating industry expert with over a decade of experience coaching singles, reviewing dating apps, and analyzing trends within the industry. With a Masters of Science in Finance (MSF) degree from the University of Florida and extensive knowledge of the innerworkings of the online dating industry, Matt frequently serves in an advisory role to some of the largest dating apps on the market. In Matt's current role with Healthy Framework, he leads the interview team that regularly interviews key dating industry leaders, and leverages his financial knowledge and dating app experience to review and share what singles need to know to get the most out of dating online.