Florida Dating Apps
The state of Florida is a unique place for online dating—heck, it's a unique state altogether. When you can drive 10 minutes and be at the beach, drive another 10 minutes and be in the middle of the country, and drive 10 minutes more and be at Disney World—it counts as unique.
But does unique also mean "super easy place to date and meet singles?" Unfortunately, not. Dating in Florida is a challenge no matter where you call home—Tallahassee, Tampa, Sarasota, Miami, Orlando, West Palm Beach, Jacksonville, or anywhere else in the Sunshine State.
We come with some good news, though. Whether you're in a small beach town, a country getaway, under the lights of the big city, or living that Latino lifestyle, the best Florida dating apps can help you meet that special someone.
In this guide, we're going to walk you through all your dating app options, take a look at what the FL single scene looks like, and give you the resources you need to find what you're looking for.
So, grab your beach chair, and let's get you plugged into the Florida singles scene right now with some of the best Florida dating apps currently available.
Best Florida Dating Apps in 2023
1. eHarmony Florida
You can argue that Florida isn't the south (culturally speaking) and we would argue right back with you. Regardless, though, one thing is true—a lot of Florida singles are rooted in the idea of real relationships, hospitality, and building great connections (southern traits). What this means is that for any dating app to be viable in Florida, it needs to cater to singles who are looking for love.
Meet eHarmony. A fan-favorite in Florida, this dating app has helped several million singles find love in its 20+ years in the industry. It also comes with a really nice mobile app (available on Android and iOS), so if you want to chill at the beach or on the lake while you look for love, it's there to help. And what's really great is that eHarmony curates matches for you based on your answer to a matching questionnaire. In other words, it does all the work for you.
The one drawback to be aware of is that eHarmony is not well suited for singles who aren't looking for a relationship. And in a state where tourism is so popular, we tend to see a higher number of singles who just want to casually mingle.
But if you're looking for something more serious and are tired of playing games, you'll love eHarmony.
2. SilverSingles Florida

It's no secret that Florida is one of the most sought after retirement spots in the world. Even if you don't live somewhere like The Villages or Sarasota (hotbeds for seniors), over 40% of the state is over the age of 50! What this means is that a top Florida dating app should be one that takes senior singles into account.
And when it comes to that, there is none better than SilverSingles. While eHarmony is still a good option for seniors, SilverSingles is 100% designed for singles over the age of 50. One thing we want to point out—in the past, a lot of people believed that SilverSingles was only for people over 50, like 100% exclusive. This was a nice perk for those well into their later years but a big drawback for people newly into their 50s who might still want to date someone in their 40s.
Here's some good or bad news, depending on where you are on that spectrum. SilverSingles actually accepts members of all ages. However, their marketing is 100% targeted at seniors over 50, so as you might expect, most of the userbase falls into that demographic. Basically, it's a win for everyone.
If you're part of that massive population base of older singles in Florida, you'll want to check out SilverSingles.
3. Zoosk Florida
Hey now, just because we said a lot of Florida singles are looking for serious relationships does not mean that everyone is. Especially in younger communities or areas around college towns, you may be looking for something a little slower or more casual.
Meet Zoosk! With 30 million+ users, Zoosk aims to be everything for everyone. What we mean by that is that they have options for more serious dating as well as options for casual and short-term dating (no idea what the difference between the two is, but it's an option).
For full transparency, we think Zoosk is best for people in Florida who want casual or aren't sure what they want yet. Yes, it works for serious dating, but we think there are more fitting options on this list for those purposes.
Couple the flexibility and number of users with a sleek app designed for mobile and you have one of the best Florida dating apps. And what's neat is that you can search for singles in about 5 minutes after signing up (for free), so you can see if it's worth your time and money pretty dang quickly.
4. Higher Bond Florida

Studies show that over half the population of Florida say that religion is very important in their lives. And with a high percentage of those people being Christian, it makes sense to include a Christian dating app on our list of best dating apps for Florida singles. While there are some household names that have been around for years, Higher Bond is worth taking a look at if your faith is very important to your search for love. The app is "built for Christian singles who value faith as the driving force behind their relationship decisions."
Drawbacks? The biggest one for Higher Bond is that because it's so new (launched in 2022), the userbase is fairly small. It still has thousands and thousands of users, but it still has a longer way to go to be on the same stage as some of the other dating app giants on this list. Still, with such a niche focus and the fact that you're only looking for that single special someone—it's still a great fit.
What's also cool is that if you join now, you can get anywhere from 3 months to a year for free (no catch), depending on what promotion is currently active. So, you really have no risk to give this Florida dating app a try.
5. Elite Singles Florida
There are A LOT of major companies that call Florida home, with more moving to the tax-friendly state by the day. From NASA to the healthcare industry to defense tech to hotels and tourism—there are a lot of professional singles in the Sunshine state. If you're looking for a dating app ripe with singles who understand your goals and scheduling challenges, then Elite Singles is right for you. The dating app boasts a higher-than-average number of educated singles with the largest demographic of singles in the late 20s and 30+ age range.
The only negative thing we might be able to say about Elite Singles is that it puts a lot of weight on the importance of success and education. If these are important to you, that's not a bad thing. However, if you're someone who cares little about these things and is a bit more on the blue collar side of things, then it won't be a match.
3 Reasons These Are the Best Florida Dating Apps
Transparency is key when it comes to rankings and recommendations—at least that's how we see it. What we wanted to quickly do is share a few of the reasons we really think these are the best Florida dating app options available to singles in the Sunshine State.
1. A Focus on Locals and Not on Tourists
Everyone knows that Florida is one of the hottest vacation destinations on the planet. Be it the beaches, Disney World, the Space Center, gator watching in the Everglades, spring break—people love to come to the state. The problem with this when it comes to dating for locals is that if an app isn't set up correctly, it's going to be overrun with tourists who are just in town for the week. If you're looking to meet someone for something real, you're going to have to be weeding through a lot of bad options.
Great apps for Florida locals are ones that make it a bit harder to update your location on the fly and don't operate off of proximity to your current location. There are plenty of apps like Tinder and Bumble that can handle that. Our selections are much more heavily geared towards real relationships for locals.
2. Technology to Support Your Search for Florida Singles
Each of the sites we've recommended is chalked full of helpful features to aid in your search, which is important in such a diverse state. First, each site has in-depth searching capabilities where you can put in the parameters of what you're looking for. Looking for a man in Florida in his 30s within 25 miles of where you live who likes dogs? You can search for that. Looking for a woman in here late 30's or early 40s with blonde hair who loves the beach? You can search for that too. No matter what you're looking for in a Florida single, you can find it easier through online dating apps.
These sites also have quality mobile apps that help you to date on the go. Florida is a state where staying inside isn't that fun (unless the humidity is kicking). Why force yourself to have to stay inside to find that special someone? With the mobile apps that come with these Florida dating sites, you'll be able to search for singles, send flirts, respond to messages, and make that connection from anywhere you are with your phone.
3. Singles From the Populous and Rural Areas
You'll notice that a lot of similar guides to this one focus on either Miami, Tampa, or Orlando. Sure, there are a lot of people in those areas, but what if you live in a smaller area like Ocala or Panama City or even something like Mount Dora? For an app option to pass our viability test, there need to be singles across the state.
Yes, we understand that some of the smaller cities are going to have fewer options, but that's also why we choose apps where you can set your distance filters to expand out a little bit. Just because the perfect man or woman lives in Tampa and you live in Clermont or Orlando doesn't mean that you can't make it work. Sure, I-4 is one of the worst roads on the planet (we feel your pain commuters), but we think you'd probably be willing to brave it to get to know the one.
---
---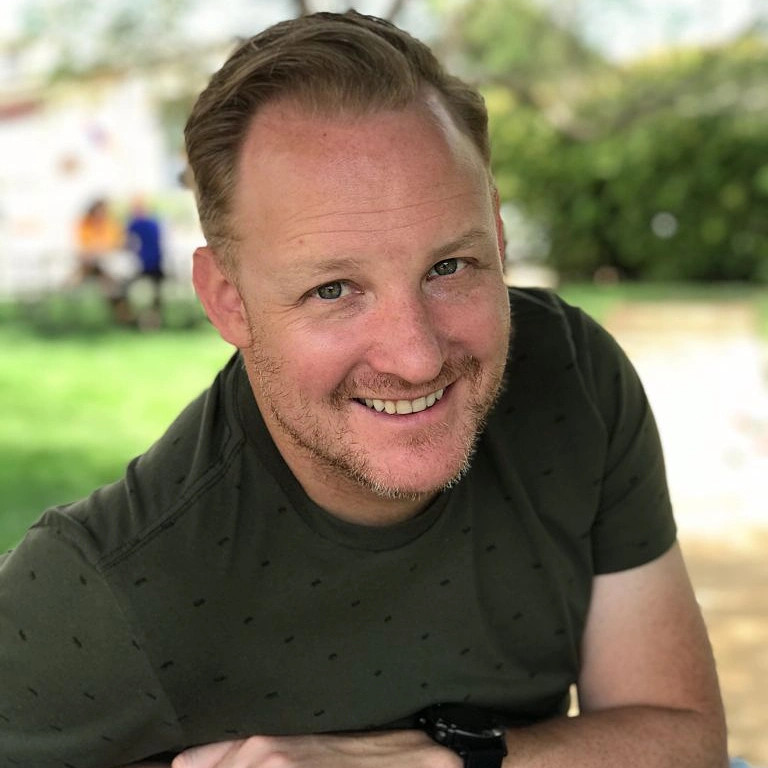 Written By: Matt Seymour
Matt Seymour is a dating industry expert with over a decade of experience coaching singles, reviewing dating apps, and analyzing trends within the industry. With a Masters of Science in Finance (MSF) degree from the University of Florida and extensive knowledge of the innerworkings of the online dating industry, Matt frequently serves in an advisory role to some of the largest dating apps on the market. In Matt's current role with Healthy Framework, he leads the interview team that regularly interviews key dating industry leaders, and leverages his financial knowledge and dating app experience to review and share what singles need to know to get the most out of dating online.