Elite Singles Review

To be fully transparent, when I first heard "Elite Singles", I thought it was going to be some private meeting of a bunch of snobby socialites who were "too good and too elite for the rest of the world". Thankfully, my parents taught me to never judge a book by its cover because (as you'll see) that is not the case.
While I may have had some initial reservations about the name of this dating app, I wanted to find out once and for all if the Elite Singles dating app was worth it or not. To do that, I joined, tested, and reviewed all three Elite Singles platforms, researched what other users were saying (looking to validate or invalidate those claims), and ultimately put together an Elite Singles review that will help you decide if it's the right dating app for you.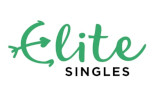 What I Found During My Review of Elite Singles
Elite Singles claims to be a dating app catered toward singles who are more established in life, have higher levels of education or advanced training, and aren't looking to play games. According to their website, over 85% of their members are considered "highly educated."
Do they live up to that claim? Honestly, I'd say so—with a few reservations. From my experience, the app is packed with quality singles who aren't the snobby socialites I expected to see, but were goal-driven and accomplished people looking for someone to do life with. A large percentage of profiles were doctors, lawyers, businesspeople, and a handful of other professional titles you'd expect to see.
What may surprise you, though, is during my time on Elite Singles, I also saw quite a few people who weren't in the professional space. This may be a pro or a con for you, depending on what you're looking for. If you only want to date other professionals, expect to get some messages from people that don't exactly match what you're looking for. If you're open to dating people who aren't on that grind like you are, this is a nice surprise.
Pros and Cons of Elite Singles
Pros
Hundreds of thousands of new singles joining every month (381,000+ based on past month averages)

85% of members have some form of an above-average education or higher-level certification

Operates in the US, as well as 25+ other countries, in case you're looking for something international
Recently partnered with CitySwoon to offer in-person and virtual speed dating events in select major cities
'Have you met' feature, which is the site's swipe-style dating upgrade
Cons
Limited free trial; free users are unable to see photos of other members unless they upgrade
User interface is intuitive, but hasn't been updated in a while
No traditional search function (only filters)
Not a lot of details shared about how they determine what they classify as highly educated
Higher price point than some less effective dating apps
Low 1.9 out of 5.0 rating on Android devices
How the Matchmaking Process Stacks Up
The next, and arguably most important part of our Elite Singles review is looking at the technology and matchmaking process. At Elite Singles, I'd give these two factors a rating of somewhere between a B+ or an A-. What I like is that there is a curated matchmaking process where they show you matches they think will be a good fit based on questions you answer during the onboarding.
They'll also show you a score of how compatible they think you are with each of these people. Here's a screenshot of what that looks like. You'll see my first batch of matches were all in the mid-80s (assuming a score out of 100).

If you're someone who is into the swipe dating craze like you see at Tinder or Bumble, you will have an option to do that with the "Have you met?" feature. Here's a screenshot of what that looks like.

I'd say this is a nice feature, but it's certainly not meant to be the main feature of Elite Singles, so don't expect to get mutual matches as quickly as you might with a swipe-only dating app. In some of the other Elite Singles reviews I read, I found a lot of users complementing this feature, so maybe it gets more use than I experienced.
What I Saw With Pricing During My Review
Pricing is a bit more expensive than other dating apps out there with memberships starting around $45 per month. I did like that each membership comes with all features, so there isn't any big decisions to make other than how long of a membership you want. Overall, I'd say that the price of the membership is worth the quality of the dating experience you're receiving. Additionally, there is an Elite Singles free trial that you can take advantage of to test things out at no cost.
Complaints and Drawbacks of Elite Singles
No Elite Singles review is complete without sharing the things that need improvement. At Elite Singles, there were just a few things that stood out to me. First, there weren't hard requirements for users to complete their profiles or upload photos before being granted access. While this is nice if you just want to quickly check things out, it does leave quite a few empty-ish feeling profiles you have to sort through. There were plenty of robustly filled out profiles, but it wasn't 100% across the board like I'd prefer.
Second, the Elite Singles for Android app has a pretty bad rating. When I first checked out the app years ago, it got a 1.9 star rating. It has improved to a round 2.0, but that's still not great. That said, I found the Android app to be pretty good. Sure, there were things that could be tweaked, but it certainly got the job done and shouldn't be a reason not to try Elite Singles.
Overall Review Score for Elite Singles
All of this considered, I'd give Elite Singles a solid 9 out of 10. It has a large and active user base, plenty of members who match the niche focus of the app, and a track record of success for busy professionals looking for love.
Alternatives to Elite Singles
Sometimes you check out a dating app and you just realize that it's not right for you—even if it's an amazing site. And if that's how you're feeling after reading some Elite Singles reviews, that's totally okay! That doesn't mean you shouldn't be able to find someone special, though. What we wanted to do is offer a few suggestions for Elite Singles alternatives that you can try. Some of these apps and sites are similar to Elite Singles and some will be somewhat different.
eHarmony – If you're looking for more serious dating but you just don't like how Elite Singles approaches it, eHarmony might be a better option. Unlike Elite Singles, there is really no room at all for casual dating, though, so make sure you only choose this alternate option if you're looking for a committed relationship.
Zoosk – With all this serious talk, some of you might be starting to sweat! If you're not looking for something serious or maybe you want to take things slow or you're just not sure what you want yet, that's okay. While Elite Singles still could work for you, a site like Zoosk might be a better fit. With its 35 million members, the site caters to all relationship goals (casual, serious, hookups, etc). And what's really nice is that you can change what you're looking for with the click of a button, so the site can grow with you as your goals change (or stay the same).
The League – An amazing option for people looking to keep that elite status up is The League dating app. Touted as an app that's truly for the elite of the elite, it's an obvious option to include in the conversation. A few of the biggest differences between The League and Elite Singles are that The League requires users to get on a wait list to join, comes with a higher price tag, and you have to be approved (based on internal quality standards) to join the app. These aren't necessarily bad things if you're truly looking for elite dating.
---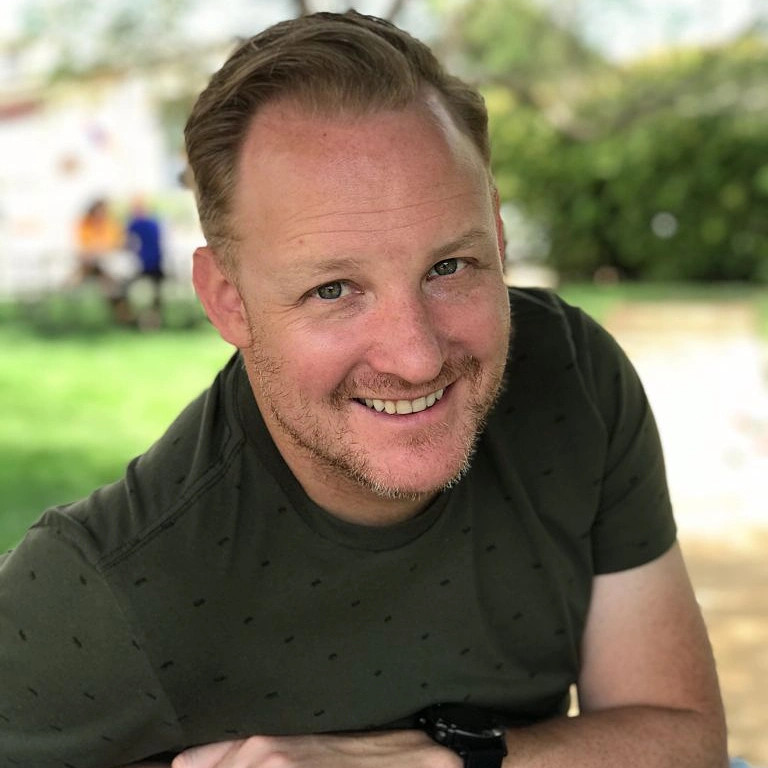 Written By: Matt Seymour
Matt Seymour is a dating industry expert with over a decade of experience coaching singles, reviewing dating apps, and analyzing trends within the industry. With a Masters of Science in Finance (MSF) degree from the University of Florida and extensive knowledge of the innerworkings of the online dating industry, Matt frequently serves in an advisory role to some of the largest dating apps on the market. In Matt's current role with Healthy Framework, he leads the interview team that regularly interviews key dating industry leaders, and leverages his financial knowledge and dating app experience to review and share what singles need to know to get the most out of dating online.