EME Hive Review
East Meet East got off to a bit of a slow start when it launched in 2013, but it turned things around in 2022. That's when the Asian-American dating app rebranded to EME Hive, offering a refreshed look and new features. People took notice, and the membership base grew from around 700,000 to over one million members.
But are those members actively engaging in the app, and do people get results? Also, are the new features worth your time, or are they all splash with little substance? Keep reading our EME Hive review to get the answers to these and other questions.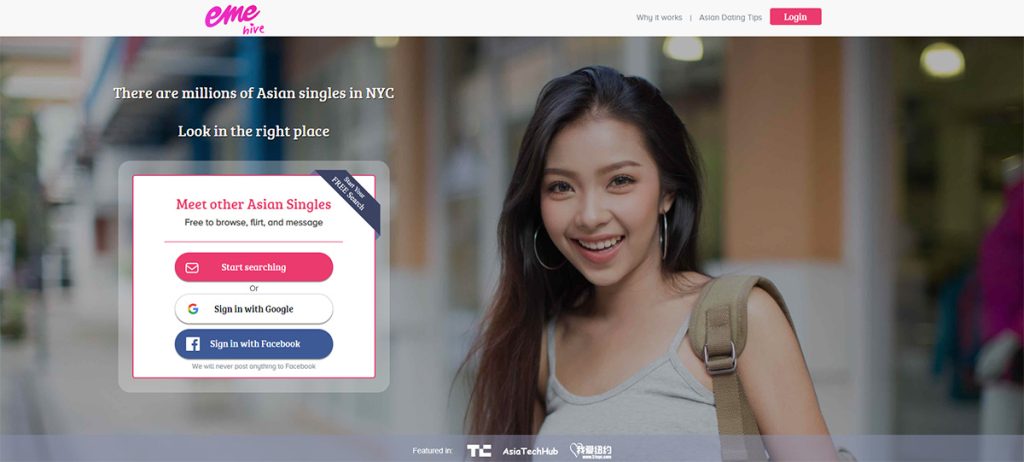 Is EME Hive Worth It? – The Bottom Line Upfront
EME Hive uses a proprietary matching algorithm created specifically for Asians, especially those living in America. The system considers members' backgrounds, cultural values, personal preferences, and in-app interactions to provide high-quality matches. As of this writing, this method has helped 156,625 members find love, so it clearly works.
EME Hive only ranked 5th on our list of the Asian dating apps. If you want to see the four that beat them out, click to see our full list of recommended dating apps for Asian singles. We're pretty sure you'll agree that there are better options for most Asian Americans.
Before we get into what we do and don't like, we need to cover the app's biggest change since rebranding to EME Hive. When it was East Meet East, female members received premium memberships for free. EME Hive's website says this is still the case, but the app's actually done away with it.
Now, women and men can do the following with a free account:
View profiles
Send smiles
Search for profiles
Send (but not read) messages
View and create live streams
Free accounts have enough features for you to make connections, but we don't like that you can't chat with your matches unless the other person is a premium subscriber.
Even with the annoying paywall, the conversations were flowing on EME Hive. We received nine messages within 24 hours, and they kept coming. And while some of those messages came from non-Asians, members can put a stop to that if they want by only allowing messages from Asian members.
The high engagement rate has a lot to do with the Smiles section of the app. A smile is a like on EME Hive, and all members can see who smiled at them and smile back if they want. And EME Hive makes sure you pay attention to those smiles by showing you the profiles one by one.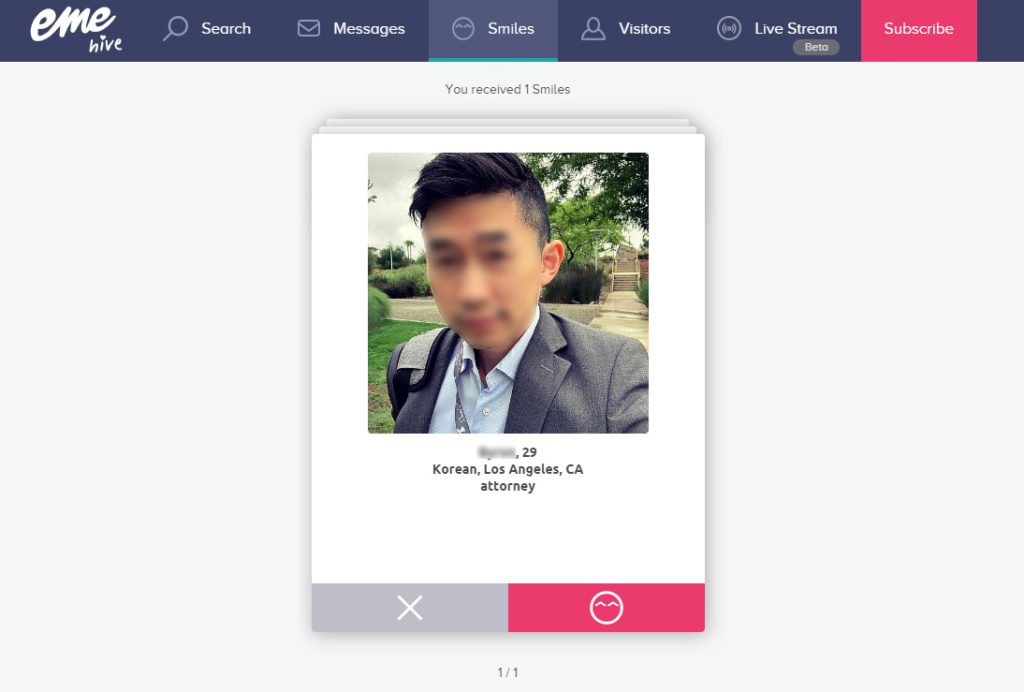 So, engagement is great, but what about the quality of the matches? We were impressed by the profiles EME Hive selected for us and were able to fine-tune those matches with an impressive list of preferences. Free members can set the following preferences:
Age
Maximum distance
Ethnicity
Education
Drinking
Smoking
Languages
Income
Age arrived
Faith
Interests
Sports
Height
Then, with a paid EME Hive subscription you can unlock filtering by body type, marital status, and children. This certainly gives you a lot of options when it comes to filtering potential matches, but sadly is not without it's downsides.
Because the membership base is on the small side, we ran out of matches when we went too heavy on the filters. This is a problem you'll face on most niche dating sites. They don't attract as many members, so it doesn't take long to flip through your options.
While we recommend EME Hive, we also think you'd benefit from checking out a mainstream app to expand your options. eHarmony attracts lots of Asian members interested in serious relationships. Zoosk is also popular with Asian Americans, but instead of serious relationships, it's best for casual dating.
EME Hive Review Ratings
| Category | Score |
| --- | --- |
| Starting Cost | $9.99/12 months |
| Online Since | 2013 |
| Userbase | Approx. 1 Million |
| App Store Rating | 2.7/5.0 |
| Google Play Rating | 3.0/5.0 |
| Our Review Score | 6.0/10.0 |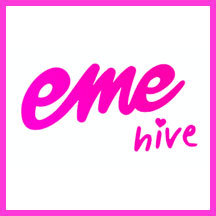 6.0/10.0
EME Hive Alternatives
Even though our EME Hive review has been mainly positive, we want to go over some other options with you. Get the details on three popular Asian dating apps to see if they're a better choice than EME Hive.
AsianDating – While EME Hive is most popular with Asian Americans, AsianDating is used around the globe. Also, EME Hive is best used for local dating, and AsianDating excels at international dating with the intention of marriage. Also, AsianDating has around four times more members and about twice as many search filters as EME Hive. Grab a free trial to AsianDating if you'd like to find love overseas.
Dil Mil – The South Asian dating app Dil Mil has twice as many members as EME Hive. Also, mutual matches can message each other for free on Dil Mil, but one member must have a premium membership on EME Hive. While Dil Mil has an edge over EME Hive, both are excellent dating sites for Asians. (Read Our Full Dil Mil Review)
EliteSingles – Considering that 54% of Asian Americans 25 and over have a bachelor's degree or higher, you'll encounter a lot of educated people on EME Hive. However, you'll find an even higher percentage of successful singles on EliteSingles. This dating site for professionals is open to all ethnicities and attracts lots of Asian members who are ready to find long-term partners. EME Hive is a great fit if you're in your 20s or 30s, while EliteSingles is our Asian dating site of choice for singles 30 and over. (Click here to see why we love EliteSingles)
Pros and Cons of the EME Hive Dating App
Pros
Free members can chat with premium subscribers
A more affordable premium membership option for those who just want to unlock messaging.
Free live stream feature allows users to showcase their personality beyond static photos
Live streamers can cash out virtual gifts for money
Over 156,000 members have found partners on the site
Cons
Conversations aren't very deep
Expect low response rates when using a free account to send messages.
Matches disappear due to app glitches
Search and other core features are buggy and often have a pretty frustrating amount of lag.
Core chat function is hidden behind a paywall
EME Hive Features Breakdown
After reading our positive review of EME Hive, you might be excited to give it a try. First, get the details on the different features. Then, you'll be an EME Hive pro when you sign up. (If you ever tried the original version of EastMeetEast you will see that many features have remained the same.)
Live Stream – Available to Free and Premium Members
In the past, only premium members could start a live stream, but now, the feature is open to everyone. The streaming platform has some neat features built-in, including 45-second-long auctions. The three viewers who send the most gifts get the chance to co-stream with the original content creator. You can also start a battle with another member and add polls and questions to the video stream.
Out of all the options, Battles might be the most popular. We were invited to battle it out with another streamer as soon as we started our first live stream. And let us tell you, it was a lot of fun.
Now, that being said, live streams aren't going to help you much in the romance department. Sure, you can receive virtual gifts to cash out for real money, but you probably won't make any romantic connections.
Also, the quality of the streams varies a great deal. We've seen some pretty interesting streams and a lot of dead air. It's hit-and-miss, so you'll need to go back often if you want to catch quality streams.
Even with the drawbacks, EastMeetEast live streams help with community building. If you want to grow your social network, we recommend checking them out.
Smiles – Available to Free and Premium Members
Instead of liking profiles, you'll send smiles on EME Hive. Most dating sites hide likes (or smiles) behind a paywall, but you can see them on EME Hive without upgrading. The app displays each profile one at a time, and you can send a smile back or keep scrolling.
Photo Reactions – Available to Free and Premium Members
EME Hive has added a new feature that allows members to react to profile photos. If you click on the heart, you can choose from a list of words to describe the photo. Word of warning – once you select the word, EME Hive will craft a message for you. For instance, if you choose "Beautiful," it'll send "You're beautiful in this photo. Can we connect?"
Some EME Hive reviews like this feature, but we're going in a different direction. The messages are generic, and people end up getting the same ones over and over.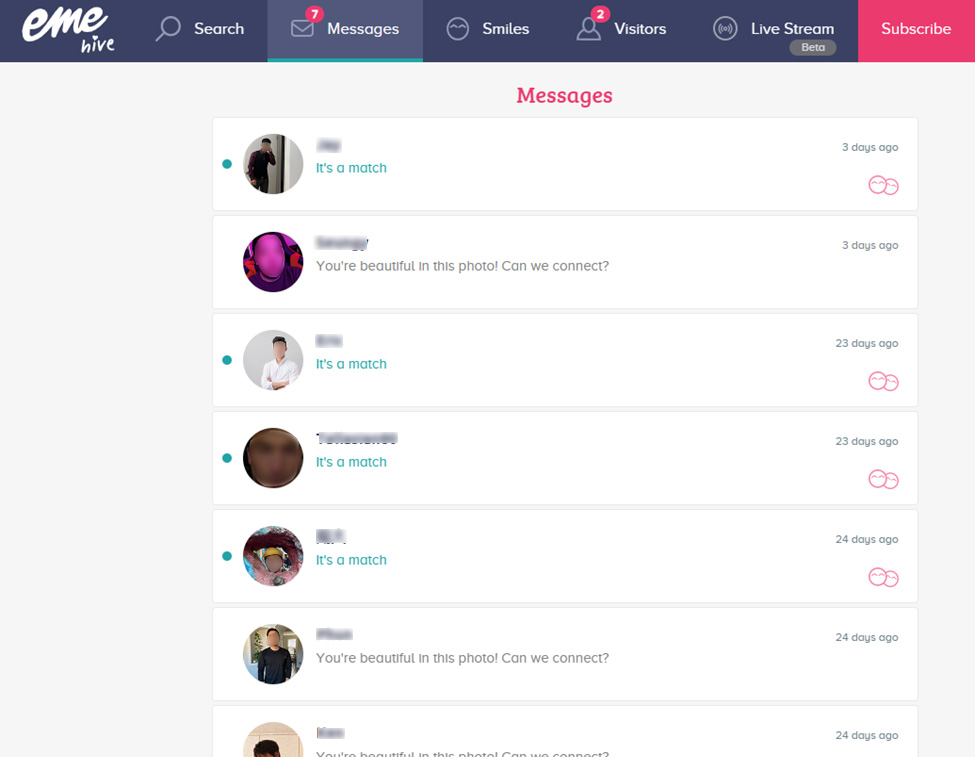 Instead of letting EastMeetEast put words in your mouth, find out how to write the perfect first message. You can use these tips on EME Hive or any other dating site.
The Search Function
EME Hive is still using the same search filter as EastMeetEast classic. This filter gives you the ability to sift through all of your matches in an east to manage way. You can start with the basic search options or click the filters button to open up the advanced search options which include things like body type, when they came to this country, interests, body type, etc.
It's a pretty extensive list of options that should help you to be able to find exactly what it is that you are looking for. Sadly, this feature is still a bit buggy. You can expect a pretty notable delay when updating your search preferences.
Message Filter – Available to Free and Premium Members
So, the message filter is one of our favorite features on EME Hive. While most of the members are Asian, there are people of other ethnicities here, too. However, the site caters to Asians, so you can filter out messages from non-Asians if you wish.
We're pretty sure that a lot of members use this filter. We set up a profile as a non-Asian and didn't get a single response. On the other hand, our Asian American profile was fielding messages and replies left and right.
Hide Members Function
This is something that might seem like a small feature, but it was one of our favorite aspects of our East Meet East review and something we're glad they kept around for EME Hive. When you're looking at someone's profile, you have the ability to hide that member. This means that you're no longer going to see this member on the site or in any of your searches.
Our guess is this was originally designed to get rid of people that you'd already talked to, but it could also double as a great feature to hide people you aren't interested in. That way, when you search you won't have to sift through any of those people, and you'll only see the people you like and the new singles just joining the site.
Quality of Singles – EME Hive User Base Review
EME Hive attracts a high-quality membership base, with most of the members in their 20s and 30s. Judging by the profiles, many of the members are well-educated and are working toward or already have impressive careers. Honestly, EME Hive has so many successful people that it made us think of EliteSingles, which is a dating site for professionals.
Even with the high-quality membership base, we have a love/hate relationship with EME Hive's profiles. On the positive side of things, lots of members add several photos, including full body shots. Most profiles also include important info, such as the date members arrived in the United States (if applicable) and the languages they speak.
But… We also came across tons of half-completed profiles. Some members take the time to answer the profile questions and fill out the remaining fields, but they're in the minority. Check out our dating profile template so you can set a new standard for EastMeetEast profiles.
Plus, we noticed that a lot of the members don't put a ton of effort into writing messages, especially at first. The membership base seems to sit somewhere between serious and casual dating, which could explain the lack of effort upfront. Fortunately, our conversations improved after exchanging several messages. If you're willing to suffer through some generic messages, you could end up in a deep conversation.
Of course, you have to connect with a premium member or upgrade your account before the conversation can start flowing. That's not nearly as hard on EME Hive as it is on some dating sites. We estimate that around 25-35% of active users have premium accounts. You can see who has upgraded by looking for the "VIP" badge on the profiles.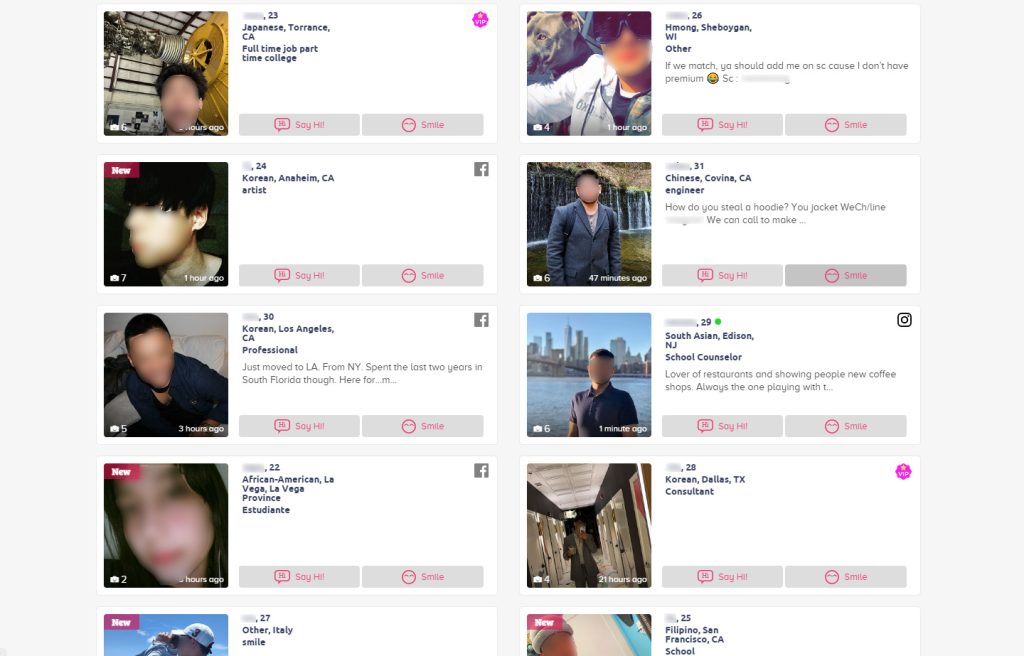 User Complaints About EME Hive
After testing the site, we spent some time reading user reviews of EME Hive. We found a mixture of positive and negative reviews, and the complaints were generally about one of three things. Take a look at what members have to say about this dating site for Asian Americans.
Buggy App – Bugs and glitches with the app pop up in lots of user reviews of EME Hive. This is something we personally experienced when using the EastMeetEast app. In fact, we switched over to EME Hive's website shortly after signing up because the app wouldn't let us send smiles. We didn't have to deal with the same bugs and glitches when using the website, although it's often really slow.
Messages Hidden Behind a Paywall – Messages are hidden behind a paywall, even when there's a mutual match. You can get around this if one of the members is a premium subscriber, but this is still frustrating for free EastMeetEast members.
Bots and Fake Profiles – The number of bots and fake profiles on EME Hive comes up a lot in user reviews. Former members say they've been victims of crypto romance scams and sextortion. Also, some people were asked to pay for cam sites. While we didn't personally encounter any scammers, be on the lookout. (Learn more about romance scams in the US).
Reviewing EastMeetEast Pricing – How Much Does EME Hive Cost?
If you're looking to upgrade your EME Hive membership you'll have 2 options: Standard and Premium. Standard is the cheaper of the two ranging from $8.99 to $26.99 for one month to 12 months respectively.
If you're not going to subscribe for 6 months or longer we really don't see the value in the Premium Membership. Since free EME Hive membership already gives you access to many of the essential features the only other thing we see as being crucial is Unlimited Messaging. If you agree, then there's no sense in paying an extra $11 just to try EastMeetEast for a month.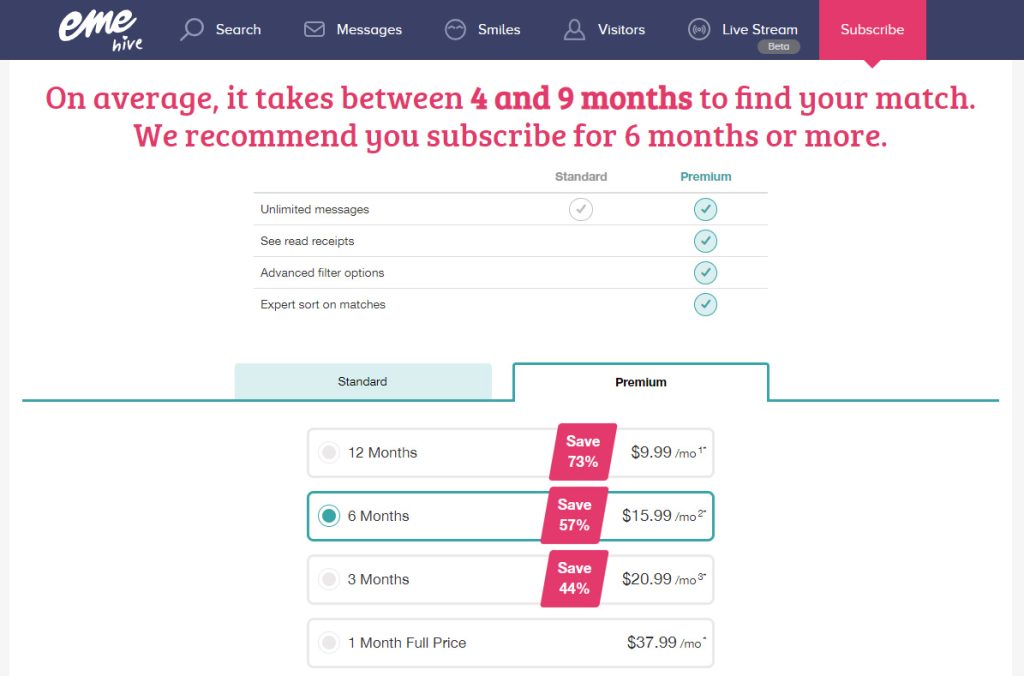 You can see a full breakdown of all EME Hive pricing and membership packages below:
| Membership Type | Monthly Price | Total Payment Cost |
| --- | --- | --- |
| Standard - 1 month | $26.99 | $26.99 Total |
| Premium - 1 month | $37.99 | $37.99 Total |
| Standard - 3 month | $17.99 | $53.97 Total |
| Premium - 3 month | $20.99 | $62.97 Total |
| Standard - 6 month | $13.99 | $83.94 Total |
| Premium - 6 month | $15.99 | $95.94 Total |
| Standard - 12 month | $8.99 | $107.88 Total |
| Premium - 12 month | $9.99 | $119.88 Total |
EME Hive Updated Review FAQ
Is EME Hive still free for women?
Unfortunately, EME Hive no longer offers free access to all features for women. While all users are now free to initiate a chat by sending a message, the other party won't be able to view or respond if neither one of you is a premium user.
Can I access EME Hive on a web browser?
Yes, you can access EME Hive on a web browser, although its Live Stream function is more accessible on the app version. For a better live stream experience, EME Hive is available for download on Apple App Store and for Android users on the Google Play Store.
Are there fake profiles on EME Hive?
Fake profiles do exist on EME Hive, especially given how easy it is to set up a profile on the platform. However, most of the profiles suggested to us appear genuine, so we hardly find any fake profiles on the site. Besides, with the availability of the live stream and video chats, you can verify real users on the site yourself.
Is EME Hive better than its predecessor, EastMeetEast?
With the addition of the interactive live streaming and video chat features, it sure looks as though EME Hive is set to attract even more Asian singles to the platform!
---
---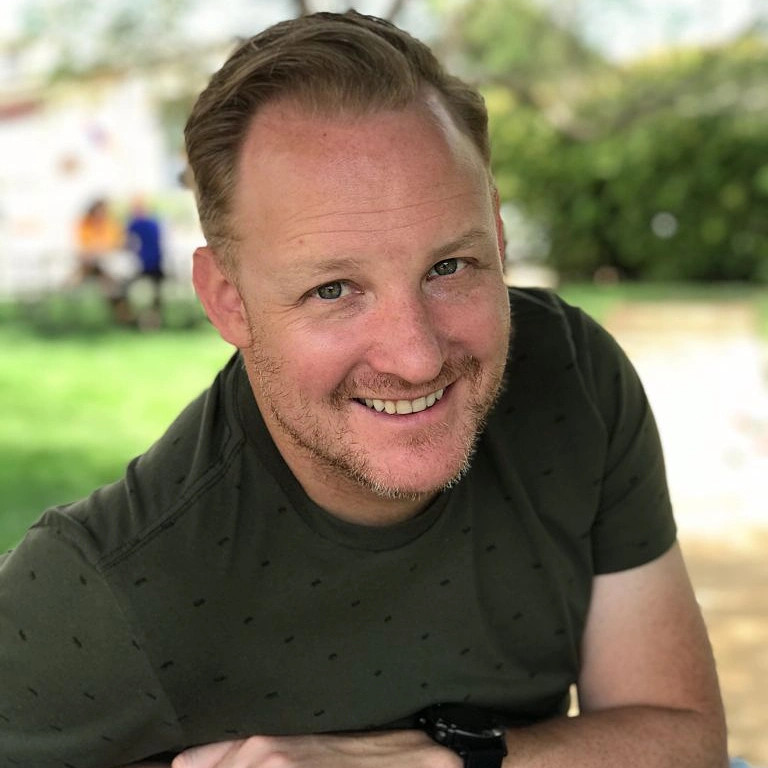 Written By: Matt Seymour
Matt Seymour is a dating industry expert with over a decade of experience coaching singles, reviewing dating apps, and analyzing trends within the industry. With a Masters of Science in Finance (MSF) degree from the University of Florida and extensive knowledge of the innerworkings of the online dating industry, Matt frequently serves in an advisory role to some of the largest dating apps on the market. In Matt's current role with Healthy Framework, he leads the interview team that regularly interviews key dating industry leaders, and leverages his financial knowledge and dating app experience to review and share what singles need to know to get the most out of dating online.