While it only takes one special person to make your Delaware dating dreams come true, your options are somewhat limited compared to other states with just under a million people calling "The First State" home. The phrase "looking for my one in a million" couldn't me more fitting than it is DE.
But dating in Delaware doesn't have to be so bad. In fact, there's a solution that can help you meet quality singles, get connected easier than ever, and achieve your relationship goals—whatever they may be. Yup, we're talking about online dating. And specifically, we're talking about the best Delaware dating apps designed specifically to help singles in your state find that special someone.
In this article, our team outlines the top dating apps in Delaware, breaks down what it's really like to date in the state, shares some super helpful resources, and gives you the encouragement you need to actually see some results.
eHarmony is the Top Delaware Dating App by Miles
Sometimes the best dating apps for the entire country aren't the best for a particular state. But when the best are also the best for a particular state (like Delaware), we get excited. eHarmony, arguably the leader in the industry, has been helping singles all over the world find love and meaningful connections for over two decades. Some of the best features offered include an in-depth matchmaking questionnaire, exquisite customer service, and barriers to entry to keep out people who aren't serious about the relationship process.
In Delaware, only about 50% of the population is currently married with more men than women married (52% to 48%). When you look at that coupled with the median age in the state being 41.6 (above the national average), we see a community that probably prioritizes committed relationships. So, as you can see, a dating app like eHarmony that also prioritizes real commitment is a perfect fit.
Elite Singles the Best Dating App in Delaware for Professionals
When you look at what industries are the hottest in Delaware, you see a common trend—lots of professional disciplines like finance, healthcare, insurance, and real estate. With such an abundance of professional singles, a dating app like Elite Singles becomes a perfect fit.
Starting at $45 a month, Elite Singles entire goal is to attract the most highly educated and most successful singles in the state. While there isn't a test or certification process you have to go through, our review testing of Elite Singles showed that the company is pretty dang successful at this (at least according to what people put on their profiles).
If you're not someone who prioritizes traditional success or structured education, you might not really like Elite Singles (as that's the entire point of it). But with so many people in Delaware working in these types of professions, we think it's going to be a pretty strong fit across the board.
Coffee Meets Bagel the Best Delaware Dating App for Moderation
While Delaware may not be the most famous state for bagels, it's a good thing that has absolutely nothing to do with the Delaware dating app Coffee Meets Bagel. Known conveniently as CMB, this dating app is one that takes the less is more approach to dating (an approach we don't take when it comes to putting toppings on bagels). Instead of access to hundreds or thousands of matches as soon as you sign up, CMB gives you a short list of daily curated matches.
You still need to secure a mutual match to chat, though, which does lump CMB in with swipe-style dating apps like Tinder. However, the limits on your number of matches does help somewhat with avoiding the unhealthy dopamine looks and doom scrolling that swipe apps may induce.
That being said, there are ways around the limited number of matches, which sadly defeats the purpose of it. But at least they made an attempt on keeping you moderated, right?
One neat feature you may or may not like is that chats with matches expire after a week no matter what. So, if you don't make a connection and move things off the app by then, it's game over. In the positive column, this can help push things along. However, if you like to take things slower and don't want to give out your contact information that early, it could be a security concern.
Still, we think CMB is worth looking at for singles in Delaware looking for a freshly baked (bagel pun intended) spin on dating.
OKCupid Ranks 4th Best Dating App in Delaware for Inclusivity
If you're interested in a Delaware dating app that prides itself on its diversity and inclusivity, you'll want to check out OKCupid. The app allows users to change their name or gender at any time, doesn't assume your pronouns, and has 22 genders and 12 sexual orientations to choose from. For some people in Delaware, this will be welcomed. For others, they're not going to be big fans.
We're not here to jump into the politics or beliefs, but we did want to include options that serve all groups. For clarification as well, all of the other apps on this list are inclusive too, but just not to the level or degree of OKCupid. The app even went so far as to let users share their views support pro-choice which was praised by a lot of groups. Granted, there was no option to share your views if you were pro-life, so it might just be inclusivity that fits their views.
All in all, OKCupid is a fairly popular dating app, and one we think some singles in Delaware may be fans of.
How Many Singles Are on Delaware Dating Apps?
Many dating apps hold their member counts close to the chest. So to answer this question we're first going to have to look at some data. We've included a few statistical highlights below, as well as some raw data about the makeup of the Delaware singles scene. The idea is for this information to give you a little idea of what things look like from 20,000 feet.
Total Delaware Population
Population in Delaware by Gender
52% women in Delaware
48% men in Delaware
Overall Singles by Gender
52% of women in Delaware are single
48% of men in Delaware are single
Population in Delaware by Age
12% aged from 20-29 years old
13% aged from 30-39 years old
12% aged from 40-49 years old
13% aged from 50-59 years old
28% aged 60+ years old
Median age is 41 years old
% Households With Internet in DE
82.4% of households in Delaware have internet access
Given all this information we can say there are 271K single women and 231K single men in the state of Delaware. And since recent data suggests as many as 30-40% of adults use dating apps that means you may find as many as 200,000 Delaware singles using the top dating apps!
What Makes These Apps Best for Delaware Singles?
Knowing is half the battle, right? We heard that on TV once. All kidding and clichés aside, we think it's important that you know why we selected these as the top online dating options for singles in Delaware. Here are a few of the biggest reasons why:
Multi-State Access
We don't have to tell you Delaware is small with less than 1 million residents, which means a smaller dating pool. For that reason, the best dating apps for Delaware singles allow you to not only look for men and women within the state lines, but also in the surrounding states of Maryland, Pennsylvania, and New Jersey (or the entire United States if distance doesn't matter to you).
Usually, this is accomplished through proximity-based searching instead of just putting in a state or city name. For some of the recommended apps it's a standard feature (like with Elite Singles), but others it comes with an upgrade to premium (like eHarmony).
Stellar Customer Service
Currently, the average age in the state of Delaware is 41 years old which is several years older than the national average (about 10% higher). While we're not calling you old or out of touch with technology (we promise!), this does tell us that there may be more people who might not be glued to their phones or computers and might need a little extra help with the tech side of online dating. For that reason, our picks for the best Delaware dating sites have better-than-average customer service teams who are ready to help you out no matter what your tech background (or lack thereof) is.
Plenty of Delaware Singles to Choose From
Just because you live in the 6th smallest state population-wise in the country doesn't mean you should get slighted in the options department. Yes, there are going to be fewer options on these dating apps if you set your proximity range to something nearby or your preferences really strict. However, that doesn't mean you shouldn't still have thousands of high-quality singles to look at. These dating apps and dating sites deliver on that.
What Dating in Delaware is Like for Local Singles
Delaware dating does tend to be a point of contention for a lot of singles, but it's also a great source of joy and success for others! The difference?—How well they prepare themselves, the effort they put in, and where they look for singles. As we've already touched on where to look for the best singles in Delaware, now we want to talk a little about what the dating scene in the state is like.
People aren't as big of drinkers on dates.
Delaware ranks 9th lowest in the country for rate of adults who binge drink. And while (we hope) most people aren't binge drinking on dates, this usually also correlates with fewer people having anything to drink on dates as well as a lower amount overall. Again, this is an overall stat so individual experiences may vary.
Weather is a major factor in multiple ways.
Ready for some "groundbreaking" news? Delaware gets super cold and uninviting outside in the winter months. And as you may or may not know, this has a profound effect on dating in the state during those months. Expect people to slow down on going on actual in-person dates and increase the number of virtual dates (which have been growing in popularity as of late).
A lot of singles date out of state.
Delaware is an oddly shaped state that looks like a slimmed down version of Idaho (at least to us). The point, though, is that many of the larger cities in the state like Wilmington are next to the state lines of other states and other big cities. This means you can expect a lot of singles in these cities to date people from other states. If this is new to you, remember that state lines don't mean a whole lot when it comes to dating, especially with the advent of online dating.
---
---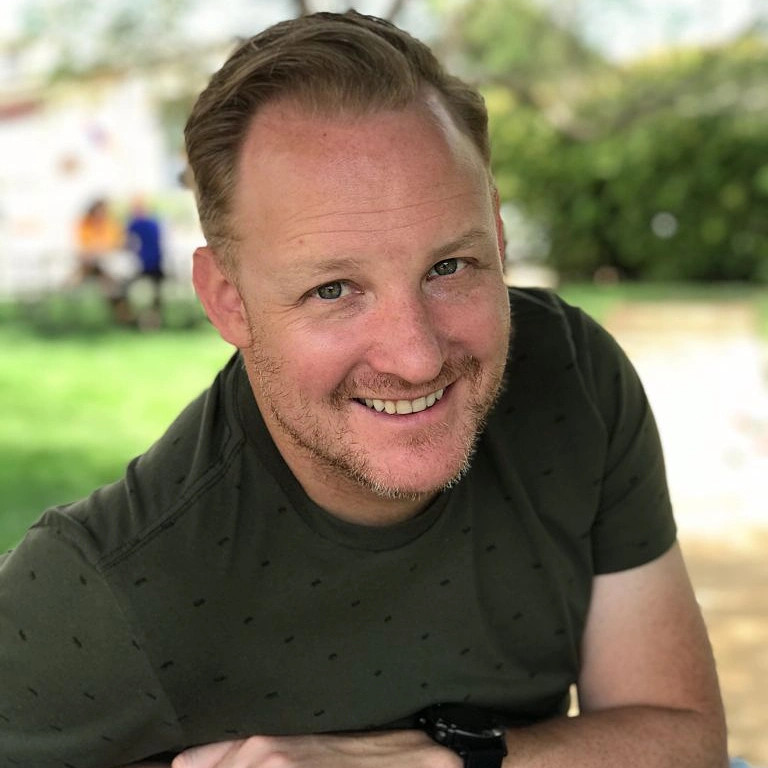 Written By: Matt Seymour
Matt Seymour is a dating industry expert with over a decade of experience coaching singles, reviewing dating apps, and analyzing trends within the industry. With a Masters of Science in Finance (MSF) degree from the University of Florida and extensive knowledge of the innerworkings of the online dating industry, Matt frequently serves in an advisory role to some of the largest dating apps on the market. In Matt's current role with Healthy Framework, he leads the interview team that regularly interviews key dating industry leaders, and leverages his financial knowledge and dating app experience to review and share what singles need to know to get the most out of dating online.