eHarmony very well may be the biggest and the most well-known dating app in the world made famous through its track record of helping millions of single men and women connect around the globe. But as you may also already know, the cost of an eHarmony membership is a bit higher than some other options, which does make it more of a financial commitment.
For that reason, we totally understand why people want the option to try before they buy to make sure that the investment and the dating app are a good fit. When it comes to trying out eHarmony before you upgrade to a premium membership, you have two options—the eHarmony free trial and eHarmony free communication weekends.
In this guide, we're going to talk about when the next eHarmony free communication weekend will be, how you can get the most out of the trial, and a few other important resources to set you up for success. Additionally, we're going to talk about how you can be certain you don't miss the next one!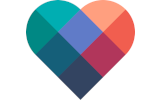 ---
The Bottom Line Upfront – Calculated Uncertainty
So, when exactly is the next free communication weekend at eHarmony? The answer is that the only people who know are the staff at eHarmony. And, unfortunately, they keep that information pretty close to the vest. Why? It's because they're a business and they probably know that if they announced a free communication weekend was coming up in a month, no one would sign up for that month. It's smart business, and we understand why they don't share the dates.
But just because they don't share doesn't mean we can't utilize some good predictive analysis based on past events to determine when it's going to be.
Here's what we know about the dates eHarmony selects.
3-Day Weekends – eHarmony is notorious for holding these free communication events on 3-day weekends. What's great about that for us is that it also generally means we get an extra day to start communicating with other singles on the site.
Holidays – What usually causes a 3-day weekend? A holiday. eHarmony loves to run these specials on holidays for two reasons. Number one, it's to take advantage of the 3-day weekends. And number two, holidays are times when people are usually off work and have more time to chat with other singles. If an eHarmony free communication event isn't being run on a 3-day weekend, it's probably being run on a smaller holiday.
No Fixed Schedule – Do the eHarmony free communication events follow a fixed schedule that repeats every year? Nope. Since the start of the dating site, the schedule has been different annually. Don't worry; we've already dug deep to try and pick up on patterns and none other than what we've stated here exist.
Minimal Notice – Ideally, we'd be able to put out a schedule of the eHarmony communication weekends months ahead of time so that you can be prepared. Unfortunately, we don't run the show and have to react to how the staff at eHarmony does things. What this usually means is pretty minimal notice. Because of this, you'll see why our next tip on how to guarantee you don't miss out is so important.
How to Guarantee You Don't Miss the Next eHarmony Free Communication Weekend
Often, you learn about the special trial via a commercial and sometimes at the last minute. But what happens if you miss the commercial or don't find out until late in the weekend? Not ideal.
Luckily, there is a way that you can guarantee you don't miss the next event. If you sign up for a free trial account, you'll get added to eHarmony's e-mail mailing list. And guess what? Whenever they run an event, they let their free trial members know first via email. By being on that list, you don't have to worry about missing out if you don't catch the commercial announcements.
Additional Benefits This Gets You
Not only does signing up for an eHarmony free trial now give you the advantage of not missing out on the next free communication weekend, but it helps set you up to get the most out of those events. Here are a few of the additional benefits that you get when you sign up now.
Able to fill out your profile right early. By setting up your dating profile now, you can maximize the time you get to communicate. This means that as soon as the event starts, you're ready to start communication, instead of spending time trying to figure out what to write about yourself or which pictures to upload.
Take the eHarmony compatibility quiz. You can go ahead and start finding the matches in your area based on the proven results of the algorithm, even before an event starts.
Access to discounts. There's always a chance that you decide before the next eHarmony free communication weekend that you're ready to give the dating app a try. If you're signed up for a free trial account, you'll get notified when there are specials, discounts, and other perks that aren't publicly announced. We think eHarmony is worth every penny, but that still doesn't mean you should ever spend more than you have to. We're all about discounts and specials!
How Do I Sign Up for the Next eHarmony Free Communication Weekend?
Getting signed up for the next eHarmony free communication weekend is easy-peasy. Just click one of the provided links on this page and create your account. Once you're signed up, you're 100% ready for the next event and can even start getting your profile and dating site pictures loaded up!
Is There an eHarmony Free Weekend Code?
There are no special codes that you need to know or input to take advantage of any of the eHarmony free to communicate weekends. All you need to do is create an account through the links provided on this page and you'll automatically be set up for the next time the company runs an event.