Come one, come all, come anybody who is tired of wasting money on dating apps that don't work!
We know how frustrating it can be to subscribe to a dating site that isn't right for you, which is why we like to create these articles that have a quick and concise look into a couple popular dating site options. Today, we are looking at Zoosk and OKCupid.
Both sites have some pretty die-hard fans and lots of interesting features. The thing is, a site can lead one person to true happiness and not be right for you. It comes down to your age, goals, and overall dating needs.
Before you begin your search, you might think about what you want out of a dating site. Once you have an idea of what you are looking for, we can help lead you to the dating promised land.
Ready to step up your dating game? Let's jump into our Zoosk vs. OKCupid comparison and see what we're working with.
Key Differences Between Zoosk and OKCupid
Zoosk and OKCupid premium memberships vary in cost (Zoosk is around $13 a month while OKCupid is around $10 a month).
Though Zoosk caters to a younger user base, they still have a higher percentage of silver singles (65+) on their site than OKCupid.
OKCupid has a larger male user base, whereas Zoosk has more female users than male.
Despite starting as a social media app, OKCupid has less modern social media integration than Zoosk.
Zoosk has nearly double the members of OKCupid.
---
Which of These Dating Sites Is Our Favorite?
Sometimes it is really difficult for us to choose a definite winner between dating sites, but – spoiler alert – we didn't have that problem this time around. Now, Zoosk and OKCupid are both fine dating sites, but there are needs and desires in the modern dating industry that OKCupid doesn't seem to accommodate.
Zoosk can be a little harder to get the hang of, but they have a great customer service team to help you out if you run into any snags. They have a free plan that basically acts as a tour of the site, so you will know if it is a platform you can handle before spending any money on a membership.
Add to that Zoosks larger user base, higher percentage of female singles, incredibly inventive amenities, and seamless social media integration, and we can't help but love everything Zoosk is offering.
If you are interested in giving them a try, sign up for a free membership and take a look around! Still on the fence about which dating site is best for you? Take a look at some of our more in-depth dating site reviews and cost breakdowns!
---
How Zoosk Compares with OKCupid – Similarities and Differences
What's the Same
Both sites are great for finding love and also appropriate for casual dating.
They both have large numbers of monthly users.
They both have a free membership tier to help users get a feel for the platform.
Zoosk and OKCupid both focus on dating profiles, so attention to those can lead to far better matches!
OKCupid and Zoosk both have frequently updated blogs with articles to help singles get the most out of their online dating experience.
What's Different
OKCupid is slightly less expensive than Zoosk.
Zoosk has far more amenities and features than OKCupid.
OKCupid has a more straightforward and standardized site.
Zoosk has a younger crowd and more female users than OKCupid.
OKCupid allows users to send messages on the free version of the app, though it is typically used more for casual dating.
Even though we prefer Zoosk overall, OKCupid does have some really great features and stats. They have been around since 2004 and originally functioned more like a social media site than a dating app. Now, the site focuses on casual dating and making friendships, though some users have found long-term relationship success on the platform.
OKCupid may have less features than Zoosk and a smaller user base, but they do have a free membership that allows users to send and receive messages, which is pretty rare these days.
Zoosk does require a paid membership to send and receive messages, but the accompanying resources and functionality make the paid membership so worth it. Some unique features include "crushes," "invisibility mode," "super send," "carousel," and many more.
We especially enjoy the SmartPick feature. SmarPick is Zoosks answer to other site's compatibility algorithms. If you aren't having luck choosing your matches on your own, this feature can show some users who are compatible on a personality level, which might change your luck!
To really decide on the best dating site for you, it is best to take a look at your wants and needs. If you want to spend the least money possible and spend your time finding casual hookups and friendships, OKCupid is more your speed. However, if a few extra bucks a month for a slurry of features that let casual daters and serious relationship-seekers actually enjoy online dating, Zoosk is the app for you!
---
Zoosk Cost vs. OKCupid Cost
Zoosk Cost
| Membership | Term | Price Per Month | Total Price |
| --- | --- | --- | --- |
| Basic | ~ | Free | Free |
| Premium | 1 month | $29.95 | $29.95 |
| Premium | 3 months | $19.98 | $59.95 |
| Premium | 6 months | $12.50 | $74.99 |
| Premium | 12 months | $12.50 | $149.95 |
OKCupid Cost
---
Who Zoosk is Best For?
Singles who are comfortable with technology and won't get lost in the sea of features.
Those who want a more modern approach to online dating.
Anyone who likes the idea of paying for add-on features that can help improve your chances of getting someone's attention.
Those who want to experiment with both algorithmic matching and hand-on matching.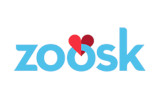 ---
Who OKCupid is Best For?
Those who aren't great with technology and need an easy-to-use application.
Anyone looking for a super low-cost online dating option.
Singles who want a feature that lets you take notes of someone's profile, right on the app.
Those focusing on a more casual dating experience and less on the possibility of long-term relationships.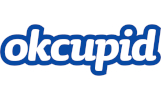 ---