Zoosk and Match—two of the bigger names in the world of online dating. Sometimes when we're comparing online dating sites, it's easy to tell you which way to run because the sites in question serve different purposes. However when it comes down to Zoosk vs. Match, both dating apps try and serve casual and serious relationship needs under the same roof.
So, who does it better? Which of these two dating apps is the right pick for you? Today, we're going to get to the bottom of it and finally end the Zoosk vs. Match debate once and for all!
Key Differences Between Zoosk and Match
Zoosk boasts a much larger user base of over 40 million singles and 3 million messages sent daily. The last reports we've seen on Match show a user base of just under 11 million (about 75% smaller than Zoosk).
Match has been around in the industry for a lot longer, getting its start in 1995. Zoosk was founded in 2007.
The starting price of a Zoosk membership is slightly lower than that of a Match.com membership.
Which of These Dating Sites Is Our Favorite?
There is no arguing that Match is a popular and well-loved dating site. They have been around for over two decades, after all. However, this also seems to have given Match the ability to master the money-making aspect of online dating.
Though their tiered pricing is reasonable, it is for services that haven't changed much over the years. Additionally, cancelling service with Match is a more difficult process that involves calling customer service where they will try to talk you out of the process.
Zoosk comes at the dating game with a slightly lower price tag, but they also don't utilize a matching algorithm, which can turn some users off. Singles have more control over their picks and have to trust their instincts to find singles they are compatible with, but it is a much more realistic and entertaining way to date online.
Zoosk also has a huge selection of unique features that you won't find on Match. These features sometimes come with premium memberships and others can be added for a small charge, creating an interesting game-like atmosphere where you can give yourself an advantage over other local singles.
The Match.com vs. Zoosk debate is still close, though. For us, it honestly comes down to the sheer number of options you'll find. Zoosk has over 40 million accounts whereas Match.com is about 75% fewer. Yes, you're only looking for that one special person, but more options is usually a good thing.
Overall, we'd have to give the slight win to Zoosk on this one. If you want to check it out for yourself, make sure you scroll up and use the free trial links we've provided to check things out for yourself.
How Zoosk Compares with Match – Similarities and Differences
What's the Same
Both sites have a good track record of resulting in happy relationships.
Users can test out both sites for free thanks to a trial/ free membership tier option.
Both dating apps have begun offering video chat functionality in the face of modern distance dating practices.
What's Different
Zoosk lets users choose their matches with more hands-on control.
Match uses a matching algorithm to help users avoid incompatible singles.
Zoosk has a more modern platform with a ton of great features.
Match has a more traditional platform that has performed well over the years.
Over the last few years there has been a strange obsession with "mystery boxes." Whether you are into comic book characters, pop culture decor, crafting gear, high end clothing, or any number of things, you can find a mystery or blind box that caters to you. The thrill you feel when you open up that box, knowing that the thing inside is a total mystery but there is a great chance it is something you'll love, well, that's what it's like to find matches based on an algorithm.
Match uses this concept exclusively, which can be exciting for some, but others prefer to know for sure that what they are getting is something they are interested in.
Zoosk offers an alternative approach. If you want to find matches by looking through photos and bio info and not have any matches removed based on a computer opinion of your personality, you can! If you want to save some time and let an algorithm take away some options, Zoosk offers the SmartPick feature, which does just that!
Zoosk has a plethora of other features that singles love, but what we really like is that most of the features are included in premium. Any additional features can be bought with Zoosk coins, which can be earned through actions or by paying for them. These "coin purchased" features can also be used on the free, base-level membership tier.
Match, on the other hand, only has a free trial that constantly pushes upgrades. Then, if you do pay for a lower tier Match membership, the higher tier subscriptions are still pushed through popup ads and banner ads. Overall, we find that the experience on Zoosk is more customizable, more enjoyable, and an overall better experience than Match.
Zoosk Cost vs. Match Cost
Zoosk Cost
| Membership | Term | Price Per Month | Total Price |
| --- | --- | --- | --- |
| Basic | ~ | Free | Free |
| Premium | 1 month | $29.95 | $29.95 |
| Premium | 3 months | $19.98 | $59.95 |
| Premium | 6 months | $12.50 | $74.99 |
| Premium | 12 months | $12.50 | $149.95 |
Match.com Cost
| Membership Type | Membership Length | Monthly Cost | Total Membership Price |
| --- | --- | --- | --- |
| Standard Plan | 1 Month | $45.99 | $45.99 |
| Standard Plan | 3 Months | $31.99 | $95.97 |
| Standard Plan | 6 Months | $22.99 | $137.94 |
| Standard Plan | 12 Months | $18.99 | $227.88 |
| Premium Plan | 1 Month | $50.71 | $50.71 |
| Premium Plan | 3 Months | $34.99 | $104.97 |
| Premium Plan | 6 Months | $24.99 | $149.94 |
| Premium Plan | 12 Months | $19.99 | $239.88 |
---
Who Zoosk is Best For?
A younger dating audience that wants the most modern approach to dating possible.
Anyone who is interested in bridging the gap between casual hookup sites and serious long-term dating sites.
Singles who want to experiment with new dating features like "crushes," "invisibility mode," and so much more.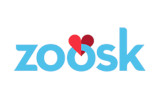 Who Match is Best For?
Those who prefer using a site that has kept the same format that has shown success for decades.
Mature singles who want to avoid a sea of younger, and often less professionally successful, singles.
Singles who prefer to have their matches preemptively narrowed down through the use of an algorithm.