What are you trying to get out of online dating? Do you want to find love? A new friend? Someone to keep your bed warm this weekend? We don't judge! The thing is, your dating goals have a major impact on choosing the right dating site for you.
Zoosk and Hinge, for instance, are two fantastic dating sites with completely different approaches to finding matches. Hinge is heavily focused on long-term romance while Zoosk is a site that is open to all dating potential and intentions.
If you are trying to find the perfect dating site for your journey, take a look through our comparison of these two dating site titans.
Key Differences Between Hinge and Zoosk
Zoosk's matching system learns your preferences over time for better matching.
Hinge's users focus on long-term romance, making the site feel more mature and serious.
Zoosk presents matches through a "carousel," which makes it simple to browse your matches.
Hinge allows users to message mutual matches without paying for a premium membership.
Zoosk premium has an incognito feature to allow you anonymity while using the site.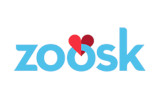 Which of These Dating Sites Is Our Favorite?
Zoosk and Hinge are both fantastic sites with different overall goals. If you are looking for a dating site where you can adjust your goals from serious to casual at will, Zoosk is what you want! If you prefer a site where members are all looking for serious relationships and nothing else, then Hinge is a great option.
Zoosk, overall, is our favorite site between Zoosk and Hinge. This is because Zoosk allows for a more diverse and effective approach to online dating.
If you are feeling casual one weekend and serious the next, you can achieve all your dating goals without needing to switch apps. Zoosk has a great blend of all aspects of online dating.
Zoosk's SmartPick system also means that the longer you use the site, the better your matches will be. This is a feature few casual dating sites offer, creating an overall useful, interesting, and fun environment.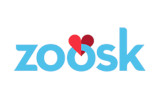 How Zoosk Compares with Hinge – Similarities and Differences
What's the Same
Zoosk and Hinge both have a way of helping you learn which matches are most compatible, though Zoosk has put more time and focus on this process.
Both apps are downloadable on IOS and Android and are fully optimized.
The filters and search settings are extensive and highly useful on both apps.
It is completely free to sign up for either app.
What's Different
Zoosk uses a carousel system to show compatible matches, not just matches in a certain radius.
Hinge focuses exclusively on long-term romance while Zoosk has a much more flexible approach to dating.
Zoosk has more than 3 times as many users as Hinge.
Zoosk Top Features
Smart Picks
Smart Picks is a premium zoosk feature that shows you the best matches for you based on your activity and set preferences. These picks get better the longer you use the app because the app is always learning from your activity. Hinge has a similar feature called "Most Compatible" but Zoosk's feature is more involved and seems to have a better rate of success.
Smiles and Hearts
Smiles and Hearts are a great way to show a user that you are interested and they can be sent from a free account. This is perfect for getting attention from other users while preparing to sign up for a full membership. Hinge has a similar system of likes, but they are limited for free users.
Incognito Mode
Incognito Mode is another paid feature that allows users to browse the site, view profile, and more, invisibly. This is perfect for maintaining your anonymity and lowering any anxiety you may have surrounding online dating. Hinge does not offer a way to go invisible while using the app.
Super Send
Super Send is one of Zoosk's top and most unique features. This allows you to write up a fun and flirty message that can be sent to a large number of compatible singles at once. This means you could potentially begin great conversations with multiple interested singles in a short time. Hinge doesn't have any group messaging, but does offer unlimited likes for premium members.
Hinge Top Features
Free Messaging
Hinge's free profile is limited in sending outgoing messages, but if they are messages first by a mutual match, they will be able to join the conversation. This accessibility makes the free version of Hinge far more useful than other "free" dating apps. Zoosk keeps their messaging behind a paywall but also offers more features in general.
Advanced Preferences
Hinge will allow users to set their search preferences in a very particular way. From height to religion, there are tons of settings that can help narrow your search down to the perfect selection of singles. Zoosk also has advanced preferences and search filters.
Unlimited Likes
One of Hinge's top premium features is access to unlimited likes. This means you can begin a conversation with as many users as you please, cap free! This can increase your odds of getting a mutual match,but may also decrease the quality of matches you are finding. Zoosk matches are done through their carousel, which means unlimited likes are unnecessary.
Most Compatible
A premium feature of Hinge, Most Compatible, is similar to Zoosk's smart picks. If you utilize this feature, you will be shown users who are considered to be the most compatible with you based on your previous matching behavior and app use.
Who Zoosk is Best For?
Singles who want a platform that allows for flexible dating options and great amenities.
Those who are willing to pay more for better features.
Singles who want help finding the right matches through behavior monitoring and preference settings.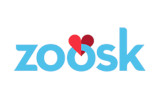 Who Hinge is Best For?
Singles that want to focus exclusively on finding and maintaining a long-term romance.
Those who want seamless, integrated video chat and voice messaging.
Anyone looking for an app where free messaging is a possibility.
Zoosk Cost vs. Hinge Cost
Zoosk Cost
| Membership | Term | Price Per Month | Total Price |
| --- | --- | --- | --- |
| Basic | ~ | Free | Free |
| Premium | 1 month | $29.95 | $29.95 |
| Premium | 3 months | $19.98 | $59.95 |
| Premium | 6 months | $12.50 | $74.99 |
| Premium | 12 months | $12.50 | $149.95 |
Hinge Cost
| Membership Type | Membership Length | Monthly Cost | Total Cost |
| --- | --- | --- | --- |
| Premium Membership | 1 Month | $19.99 total | $19.99 total |
| Premium Membership | 3 Month | $13.33 per month | $39.99 total |
| Premium Membership | 6 Month | $9.99 per month | $59.99 total |