eHarmony and Zoosk are two of the most popular online dating apps in the world. And they've certainly worked hard to earn these accolades by offering accessibility, fair pricing, and great results. But that begs the big question—which app is better? Or even more importantly, which app is better for you?
Throughout the rest of this guide, we're going to answer those two questions. Today is the day that we put the Zoosk vs. eHarmony debate to rest for good! That way, you can finally decide which online dating app is right for you and get on with your search for Mr. or Ms. Right.
The Bottom Line Up Front – Zoosk vs. eHarmony
We're not ones to make you read on for ages to get an answer to your question (we're looking at you recipes that tell a five page story before giving you the ingredient list). Here's the bottom line up front on the Zoosk vs. eHarmony debate. The best site depends 100% on what you're looking for and what style of online dating you're looking for.
Here's everything you need to know.
If you're looking for a more casual (but potentially serious) relationship, Zoosk is the right choice. If you know you want something more serious, eHarmony is going to have more singles who align with those goals and is the right choice.
Zoosk is less expensive than eHarmony, but eHarmony takes the cake for value with its robust list of features. If budget is the number one priority, go with Zoosk. If getting the most features is ideal, go with eHarmony.
If you're younger (like early to mid 20s), you'll find more options on Zoosk. If you're above that age bracket (mid 20s and later), either option is a good choice. Senior singles may have better luck with eHarmony, but can still use Zoosk for more casual reasons.
If you want more help with finding quality matches, eHarmony's matching algorithm is second to none. If you know what you want and just want to see profiles, stick with Zoosk. eHarmony is a much more hands-off approach for you, whereas Zoosk is a much more "you're in the driver's seat" approach. Neither is better; it just comes down to your preferences.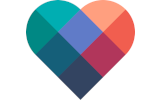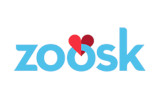 ---
Which of These Dating Sites Is Our Favorite?
We can't lie, it is really difficult to compare Zoosk vs. eHarmony because they are both good in their own ways. Zoosk caters much more to a wide range of relationship goals (serious, casual, hookups, etc.), whereas eHarmony is much more about finding something serious and openly shares that it's not a good fit for casual daters.
When it comes to the numbers, each has their strong suit. eHarmony has an impressive track record of helping over 2 million people find love through the platform. On the other hand, Zoosk boasts over 35 million singles and an average of 580,000 active daily users (since 2021).
For matchmaking styles, it again depends on what you're looking for (which makes which one is our favorite a really moot point). If you like searching through singles and finding the ones you like on your own, you'll like Zoosk. If you prefer to rely on the technology and algorithms to do the expert matchmaking for you, you'll like eHarmony.
So, which app do we think is better? It depends on you.
If you want a fun, casual approach to long term dating – Zoosk is for you. If you want a proven, algorithmic approach to finding love – give eHarmony a try. Not sure which you'd prefer? Sign up for a free trial at both apps to get a good feel for the platform and available amenities!
How Zoosk Compares with eHarmony – Similarities and Differences
What's the Same
Free trials available on both sites (linked above on this page)
Both sites can be used by singles looking for serious relationships
A high level of customer satisfaction is documented on both sites
For both sites, you can gain access to highly rated mobile apps on Android and iOS or use the sites on your computer via a web browser.
What's Different
eHarmony uses algorithmic matching to ensure the singles you see are good matches for you at a core level. Zoosk gives you the keys to search through the singles and find your matches.
Zoosk can be used for casual dating or hookups, whereas eHarmony is not designed for that.
Zoosk offers the ability to purchase add-ons even with a free account. When you get a premium eHarmony account, you get access to all features.
eHarmony was founded all the way back in 2000, whereas Zoosk is a little later to the party being founded in 2007.
eHarmony is such a well-established and successful dating site that it is difficult to find any complaints about except for individual people who may have had a one-off bad relationship experience. However, just because the site is fantastic for certain singles doesn't mean they are the platform for you. It's the same with Zoosk, which caters to a wider, and often more casual crowd.
Zoosk Cost vs. eHarmony Cost
Price is always an important part of an online dating site comparison, and we'd be remiss if we didn't share the most up to date info with you on our eHarmony vs. Zoosk matchup. Below, you'll see the different membership options and what they cost.
There are two things we want you to know and keep in mind. First, make sure you compare each site on value and not just dollar for dollar. Just because a site is less expensive doesn't always mean it's the right fit. In the online dating world, you get what you pay for.
And two, it's important to share that eHarmony often offers special discounts to people who have signed up for free trial accounts. So, if you want to see what might be available, click the free trial links above or below and get signed up to see.
Now that we've gotten that out of the way, let's look at the cost comparison of Zoosk vs. eHarmony.
eHarmony Cost
| Membership Type | Membership Length | Membership Cost |
| --- | --- | --- |
| Premium Light | 6 Months | $65.90 per month |
| Premium Plus | 12 Months | $45.90 per month |
| Premium Extra | 24 Months | $35.90 per month |
Zoosk Cost
| Membership | Term | Price Per Month | Total Price |
| --- | --- | --- | --- |
| Basic | ~ | Free | Free |
| Premium | 1 month | $29.95 | $29.95 |
| Premium | 3 months | $19.98 | $59.95 |
| Premium | 6 months | $12.50 | $74.99 |
| Premium | 12 months | $12.50 | $149.95 |
Who eHarmony is Best For?
eHarmony is ideal for anyone who wants to find a serious and committed relationship. If you're in your late teens or early 20s, you'll be limited in options unless you're looking to date up. From about the age of 25 all the way up to seniors, though, the site is packed with quality singles.
Those who want a tried and trusted dating app.
Singles who want an algorithm based on their personality to help narrow down their matches.
Those who know they want a long-term romance out of their dating experience.
Those who like their premium membership to be fully inclusive of top-level features and amenities.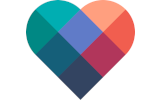 Who Zoosk is Best For?
Zoosk fills the gaps of the younger singles that aren't the best match for eHarmony. Ideally, the site is great if you like a lot of options (35 million members), are looking for any type of relationship (serious or casual), and prefer to do the searching and browsing yourself.
Those who like more control over their matches.
Younger singles who want to ease into love.
Those who enjoy trying out new and game-like dating site features.
Those who want to pay to add certain features to a free membership option instead of upgrading to a premium membership.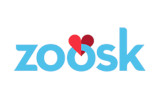 ---
---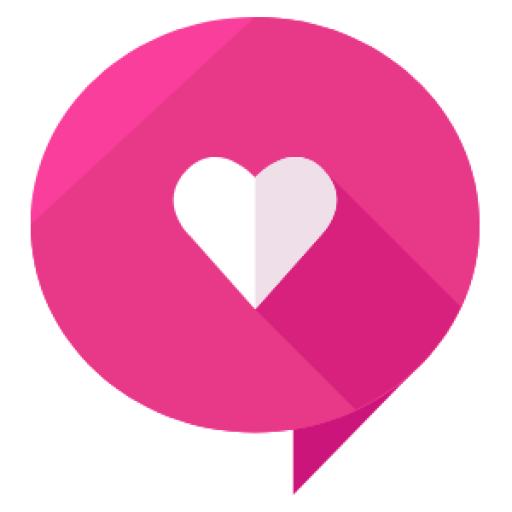 Written By: Healthy Framework Team
The Healthy Framework team has a combined 50+ years of experience in the online dating industry. Collectively, the team has reviewed over 300 dating apps and is known as one of the leaders in the relationship advice and information space. The team's work has been featured on Zoosk, Tinder, The Economist, People Magazine, Parade, Women's Health, Her Campus, Fox, and more.