If you are looking for a dating app that offers you a chance to find friends, fun, or serious romance, we have two you will really enjoy – Zoosk and Bumble.
Both these apps are incredibly popular with singles from a variety of age ranges and provide you with a modern platform where you can adjust your own dating journey to fit your needs. Looking for love and marriage? Prefer to find fun for the weekend? All options are possible on these apps.
So, how do you choose the best app for you?
Each app, Zoosk and Bumble, have different features and approaches to digital dating. Today, we will take a look at what these apps have to offer so that you can easily determine which app will be right for your dating journey.
Key Differences Between Zoosk and Bumble
Bumble is controlled by women, men are not able to instigate conversations on their own.
Zoosk doesn't give control to one gender over the other, but maintains user safety through good moderation of the platform.
Bumble is cheaper overall, but their features are less impactful.
Zoosk has fewer features, but the features they offer have been proven to lead to more successful relationships.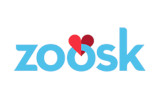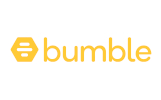 Which of These Dating Sites Is Our Favorite?
Choosing between Zoosk and Bumble is quite the challenge! Zoosk is a site that has had many years to perfect their approach to digital dating, and it shows. Their features are more simplified than many other dating sites, but don't mistake simplicity for a lack of amenities. When you use Zoosk, you know you are getting a streamlined way to find a perfect date.
From the match carousel to the perfect pick feature, Zoosk constantly focuses on improving their matches and ensuring you get a better experience the longer you use the app. This learning ability is something you don't find on many apps. Some apps use personality matching, but as your personality or preferences change, your matches stay the same. Zoosk doesn't have that limitation.
Bumble is a younger app, but has a huge user base. The singles are young, attractive, and incredibly active on the app. It can be used for finding casual flings or serious romance and is a preferred app for up and coming business professionals, college students, and international travelers. Bumble bases your search results on your location, so if you travel abroad, you are going to see singles near you, not back in your hometown.
All in all, we think that Zoosk has a slightly better platform with more flexibility in regard to the kind of relationship you are looking for. That's why we have chosen it as our favorite dating site of the two!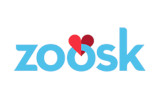 How Zoosk Compares with Bumble – Similarities and Differences
What's the Same
Zoosk and Bumble are both catered to singles that range in age, but most users lie between 20 and 45.
Both apps are available to use on most devices, including Android and Apple devices.
You can access a select amount of features for free on either app, though the best features are paywalled on both Zoosk and Bumble.
What's Different
Bumble puts women in charge of all aspects of matching and connecting. It makes it safer for women, and to many, more enjoyable for men!
Zoosk picks your matches for you and presents them on a carousel with a select number of the singles near you.
Bumble has a 24 hour connection limit, which many users can feel is restrictive and unnecessary.
Zoosk utilizes a learning system to improve your matches each time you use the app.
Zoosk is a well-established dating site that has honed their craft and limited their features down to just a few that can really help you on your dating journey. When you begin your journey on Zoosk, you will be able to utilize your match carousel, see profiles, send hearts and smiles, and get to know the platform.
If you like what Zoosk has to offer and want to begin chatting with singles, you will need to pay for an upgraded account. Once you have, you get the crème de la crème of features – Smart Picks. These picks are singles that match your dating needs, personality, and learned behavior on the app.
Bumble takes a different approach to dating. First, they give all the power to female users to reach out to matches and decide who they want to talk to. This makes the platform one of the safest for women on the market.
Bumble has a lot of features available for free, which is something many younger singles look for in a dating app. Some of these features aren't necessarily necessary for a great dating journey, but they can keep things fun and fresh. Paid members get extra features like prolonged match times, super swipes, activity lists, and more.
While it can seem like you are paying less for more features with Bumble, statistics show that Zoosk has led to more successful and fulfilling relationships than Bumble. If you need more help determining which app is right for you, consider checking out our full-length reviews for each!
Zoosk Cost vs. Bumble Cost
Zoosk Cost
| Membership | Term | Price Per Month | Total Price |
| --- | --- | --- | --- |
| Basic | ~ | Free | Free |
| Premium | 1 month | $29.95 | $29.95 |
| Premium | 3 months | $19.98 | $59.95 |
| Premium | 6 months | $12.50 | $74.99 |
| Premium | 12 months | $12.50 | $149.95 |
Bumble Cost
| Membership Type | Membership Length | Membership Cost |
| --- | --- | --- |
| Premium | Lifetime | $149.99 |
| Premium | 6 months | $99.99 |
| Premium | 3 months | $59.99 |
| Premium | 1 month | $29.99 |
| Premium | 1 week | $13.99 |
| Premium | 1 day | $3.49 |
| Boost | 6 months | $59.99 |
| Boost | 3 months | $39.99 |
| Boost | 1 month | $18.99 |
| Boost | 1 week | $6.99 |
| Boost | 1 day | $1.99 |
| Spotlights | 1x | $4.99 |
| Spotlights | 5x | $12.99 |
| Spotlights | 15x | $29.99 |
| Spotlights | 30x | $49.99 |
Who Zoosk is Best For?
Singles who want to guide their dating journey and choose between casual romance or something more serious.
Those who prefer a site that helps point them in the direction of the best matches for them.
Singles who are willing to pay slightly higher prices for a more advanced dating app.
Those who want a dating site with a high level of user interaction.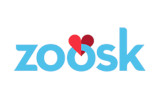 Who Bumble is Best For?
Younger singles who want to try a newer dating app.
Female singles who enjoy having more control and safety in the digital dating world.
Those who want to spend less on an app.
Singles who want to use a dating app wherever they are in the world.