Dating after 45 doesn't have to be dependent on meeting people at work, church, or networking events. While finding new singles that are more established in life used to be stressful, it has recently become a whole lot easier. That's because a shocking number of mature singles have begun using digital dating platforms to find love!
When it comes to online dating, Silver Singles and Match are two huge names. One site is focused specifically on finding love after 45/50, the other focuses on finding love for anyone over 18.
If you are getting into online dating as a mature single, you may be wondering which option is best for you. To see how both sites compare, take a look through this guide where we discuss features, key differences, and even cost breakdowns!
Key Differences Between Silver Singles and Match
Silver Singles is a niche app that caters directly to older singles. Match accepts anyone over 18.
Match delivers a small group of compatible matches on a timer. Silver Singles provides a much more open, yet still catered selection of singles to choose from.
Silver Singles has very few additional features to keep things simple. Match has a lot of extra features, but they aren't all necessary.
Silver Singles has few reports of fake profiles. Match's fake profiles is something mentioned in many user reviews.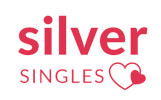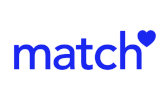 Which of These Dating Sites Is Our Favorite?
When it comes to Silver Singles and Match, it can be a little difficult to compare. After all, Silver Singles is a niche dating site with a very specific target audience. So, to determine which site is best, we will look at how they perform for a single demographic of singles – ages 45+.
Silver Singles obviously offers a very welcoming environment for older singles. Those on the site are offered a perfect number of features that are well-explained and simple to use. It is a breeze to find compatible matches in your chosen age-range, and you know that each person you find is interested in lasting romance.
Match is another site where singles are usually pretty focused on long-term commitment and romance. Match takes a unique approach of finding matches for you based on compatibility and displaying them to you in batches. It is like being constantly gifted new potential romances.
While some users find the process of Match to be fun and exciting, it can feel frustratingly slow to singles who have a clear view of their wants and needs. This is usually the case with singles over 45.
For those reasons, we believe that Silver Singles performs better as an app for older singles than Match.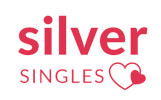 How Silver Singles Compares with Match – Similarities and Differences
What's the Same
Both Silver Singles and Match use your personality assessment to determine the best singles for you.
Users will need a premium membership to send messages on either dating platform.
You can send smiles (or likes) for free on both Silver Singles and Match.
Both sites allow you to save money by subscribing for multiple months of service up front.
What's Different
Match will pick a certain number of matches for you each day, Silver Singles simply narrows your search by your personality and preferences.
Silver Singles makes it super simple to update your preferences and readjust your searches at any time.
Match welcomes users of all ages over 18, which means a larger user base but also more fake accounts.
Why We Love Silver Singles
Silver Singles has some fantastic features that users seem to enjoy, but not so many that users are overwhelmed. The main feature of Silver Singles is the in-depth personality evaluation. This is completed during sign up and is the bread and butter of the matching system.
The platform will show you nearby singles who are highly compatible with you based on that personality test along with your preferences. These preferences range from age, religion, smoking habits, and more.
With these two capabilities the only thing you really need is a sleek and simple platform from which you can match and communicate with singles, and Silver Singles provides that.
Who Silver Singles is Best For?
Mature singles over 50 years old who are looking for singles of a similar age.
Singles who want a minimalist approach to online dating.
Those who want their matches to be based on their core personality as well as their self-set preferences.
Anyone who likes being able to save money on their dating app by purchasing more months of service.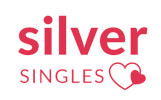 Why We Love Match
Match has a large user base thanks to the wider age range of singles on the site. This can be great for older singles who prefer those a bit younger. We also enjoy the variety of features on the platform, which can make the dating process feel a little more fun and game-like.
One newer feature of Match that we really enjoy is the Date Preferences portion of profiles. You can talk about the type of dates you like, your preferred dress code, and more. These are not only wonderful talking points when you begin chatting with matches, but can help you get an idea of what a date with that person would look like.
Who Match is Best For?
Singles of all ages (over 18) looking for a popular and large dating platform.
Those who want a wide variety of bonus features and amenities to choose from.
Singles who prefer to have a small selection of particularly matched singles offered to them on a daily basis.
Anyone wanting a dating site with a high rate of user activity.
Silver Singles Cost vs. Match Cost
Silver Singles Cost
| Membership Type | Plan Nickname | Membership Length | Monthly |
| --- | --- | --- | --- |
| Premium | "Premium Intro" | 3 months | $57.80 |
| Premium | "Enjoy Love Plan" | 6 months | $23.62 |
| Premium | "Long-Term Value Plan" | 12 months | $18.70 |
Match.com Cost
| Membership Type | Membership Length | Monthly Cost | Total Membership Price |
| --- | --- | --- | --- |
| Standard Plan | 1 Month | $45.99 | $45.99 |
| Standard Plan | 3 Months | $31.99 | $95.97 |
| Standard Plan | 6 Months | $22.99 | $137.94 |
| Standard Plan | 12 Months | $18.99 | $227.88 |
| Premium Plan | 1 Month | $50.71 | $50.71 |
| Premium Plan | 3 Months | $34.99 | $104.97 |
| Premium Plan | 6 Months | $24.99 | $149.94 |
| Premium Plan | 12 Months | $19.99 | $239.88 |