When it comes to online dating, you have options. And while options are usually an exciting thing, sometimes too many options without enough information can be overwhelming. But if you're here with us today, it's probably pretty safe to assume that you've whittled down your online dating choices to two—Match.com or OkCupid.
So, which app is best for you? Does it matter what you're looking for? Are there better alternatives out there than these two options? Today, we're going to answer all of those questions (and more), and finally put the Match vs. OkCupid debate to rest.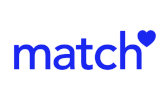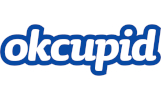 Key Differences Between Match.com and OKCupid
Location – Both of these dating apps serve a fairly wide international audience, which is nice if you're looking for some originality in the people you're going to date. That being said, it can make for smaller than advertised numbers of users if you're looking for singles at home. Match currently services over 50 countries within it's network with a heavy presence in the US, Canada, and the UK. OKCupid mentions servicing an array of customers in the demographics where they are allowed to operate. The company does make references to Swedish singles on their website directly, so it may be one of their bigger markets.
Dating Process – Both Match and OKCupid follow the "catalog-style" dating process where you create a profile, search through other profiles, and message anyone you feel interested in. Unlike some other sites where there has to be a mutual match first, you are free to message who you want—as long as you have the appropriate premium account.
Quality of Singles – OKCupid is a site that focuses more on casual dating though users do report finding long term partners on the site. Match.com is meant for more serious relationships, but a large number of users say they are only looking for casual meetups. If you're truly looking for something serious, we'd recommend checking out the alternatives recommended below.
Traffic – Match.com sees less web traffic than OKCupid. Match sees around 30-40 million site visits a month whereas OKCupid's numbers are over 100 million a month. These are only estimates from third parties, though, and they do include international traffic and not just US.
The Bottom Line Upfront – OkCupid vs. Match
Both of these sites are established and certainly pass the trust test. If you're for sure looking for something serious, you're better off going with one of the alternative options we've listed below like Elite Singles or eHarmony. If you're looking for somewhere in the middle of casual or maybe serious one day (and you're okay dealing with messages from people looking to just hook up), OkCupid or Match is certainly fine to try or somewhere like Zoosk that we've listed below that has over 35 million singles!
Great Alternatives We Know You'll Love
If Match or OkCupid don't sound like the right fit, that's not a problem. Here are some of our favorites that we believe are certainly worth checking out, which you can also do for free with the trial links we've included.
How Match.com Compares with OKCupid – Similarities and Differences
What's the Same
Both sites can be used for both casual dating and finding serious romance.
OKCupid and Match.com have been around for decades and have the fan following and precise amenities to show for it.
Match.com and OKCupid are both available in dozens of countries around the world.
OKCupid and Match.com both utilize a simple sign up process and short questionnaires that work to help enhance matches.
What's Different
Match.com has a review period on new sign ups. You can still browse around and experience the platform while your profile is being approved, but you won't be able to fully interact with other users.
OKCupid's sign up questionnaire is very short, Match's questionnaire is simple but can take up to 30 minutes to complete.
Match.com has more features than OKCupid, but OKCupid's overall design is sleeker and easier to use.
OKCupid is much better suited for finding casual romance than it is for finding long-term partners.
Our Favorite Match.com Feature – Daily Matches
Daily Matches are the bread and butter of Match.com. These are the users the site has picked for you based on your personality and preferences. These are the absolute best singles in your area when it comes to finding someone naturally compatible.
We love that Match.com makes it super simple to find these users, but also allows users to browse around for other non-matched singles. This is a power that is lacking in many other sites with compatibility matching!
OKCupid does utilize a sign up questionnaire, but the intricate match making you get on Match.com is far more involved.
Our Favorite OKCupid Feature – Dealbreakers
OKCupid may have fewer features than Match.com, but one they have that really stands out is "Deal Breakers." Deal Breakers are strict search filters that keep any user that matches them out of your results.
Don't want to date a smoker or a high school drop out? Dealbreakers give you the chance to cut those singles out of your matches and avoid any awkward conversations down the road. Match has search filters as well, but Dealbreakers is a uniquely OKCupid feature!
Match.com Cost vs. OKCupid Cost
Match Costs
| Membership Type | Membership Length | Membership Cost | Total Overall Cost |
| --- | --- | --- | --- |
| Premium Plan | 3 Months | $34.99 per month | $104.97 total |
| Premium Plan | 6 Months | $24.99 per month | $149.94 total |
| Premium Plan | 12 Months | $19.99 per month | $239.88 total |
| Standard Plan | 3 Months | $31.99 per month | $95.97 total |
| Standard Plan | 6 Months | $22.99 per month | $137.94 total |
| Standard Plan | 12 Months | $18.99 per month | $227.88 total |
OKCupid Costs
| Membership Type | Membership Length | Membership Cost | Total Cost |
| --- | --- | --- | --- |
| Premium | 1 month | $34.99 monthly | $34.99 |
| Premium | 3 months | $23.33 monthly | $69.99 |
| Premium | 6 months | $17.49 monthly | $104.94 |
| Basic | 1 month | $24.99 monthly | $24.99 |
| Basic | 3 months | $16.66 monthly | $49.98 |
| Basic | 6 months | $12.49 monthly | $74.94 |
| Add On - Boost | 1x | $6.99 | $6.99 |
| Add On - Boost | 5x | $5.99 each | $29.95 |
| Add On - Boost | 10x | $4.99 each | $49.99 |
Is One Site Better than the Other?
Honestly, in our opinion, these sites are fairly comparable. When Match.com first launched, it was certainly a stronger brand than OKCupid. However, OKCupid has gone through a few rebrands and revisions over the years that have brought it up in stature. Additionally, Match.com hasn't made a lot of changes to their platform, which brought it a little closer to center in our book.
Match.com also started with marketing messages more towards those looking for serious relationships and OKCupid more on the casual side. However, it would seem that both of the sites slowly drifted more towards the center picking up a little market share of both casual and committed. What this means for you as the user is that you'll find what you're looking for at each site but you will have to deal with people who aren't looking for the same relationship goals as you.
Additional Resources