Comparing Match vs. Bumble seems like a bit of a David and Goliath story. Match is a site owned by Match Group, which also owns Tinder, OKCupid, and many more. The platform obviously outperforms Bumble in general stats.
However, we want to look past that. If you look at the sites' features, their user reviews, their overall usability, and their cost, how do they compare?
If you are getting into the world of online dating and want to know which of these sites is best for you, then you've come to the right place! Read on for our fair comparison of these well-known dating platforms and our opinion on which is truly the better app for you.
Key Differences Between Match and Bumble
Match is a site that is majorly focused on long-term dating and compatibility. Bumble is much more open to flexibility and finding friends and romantic partners.
Bumble puts the power of choice into the hands of the women on the site. Only women can initiate conversations. Match has no policies regarding who can begin a conversation on their platform.
Match uses a compatibility algorithm to hand select your matches and provide them to you in small groups each day. Bumble is location based and preference based so you still get custom matching, but with more freedom to choose.
Match has a larger user base and has been around for many years. Bumble is a much younger app and has a smaller user base, reflecting that fact.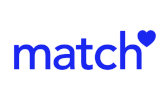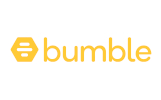 Which of These Dating Sites Is Our Favorite?
We think it would be unfair to judge these sites based on their size alone, so let's look at some of their key features and perks.
Match uses a special algorithm to choose compatible singles in your area. These singles are shown to you in small groups on a timed basis. This can either keep you from getting overwhelmed by choices or feel like a major restriction to your dating journey.
Bumble lets men and women like profiles as they please, but only women can initiate messaging. This is a way to give women more confidence in online dating and keep them safe. This has led to there being more women on the site in general, which is also an attractive feature for men who struggle to thrive on male-dominated dating platforms.
While we think that Match might lead to a higher ratio of great matches, Bumble offers a lot more usability and still manages to show people matches that fit their personality and preferences.
For those reasons, we believe that Bumble is the better dating site. However, Match is still a great choice for many users. If you are interested in learning more about either of these dating apps, consider looking through our in-depth, full-length reviews of each.
Other Dating Apps to Try
The good news is that Bumble and Match.com are not the only two dating apps out there. In fact, there are a lot of top dating apps that you should probably consider in your search. Below, you'll find a list of some of our favorites that all come with some form of a free trial to let you give things a go for yourself before you decide if you want to upgrade to a paid account or not!
How Bumble Compares with Match – Similarities and Differences
What's the Same
Both sites are incredibly safe to use and offer an environment where cautious daters can thrive.
Botch sites are easy to use on your phone or mobile device, which means you can search for love from wherever you are.
Bumble and Match have similar ratings from users ranging from 3.5 to 4.5 stars depending on which app store you are looking in.
What's Different
Match uses a matching algorithm that is based on personality and preferences to offer a catered selection of singles on a daily basis.
Bumble allows users to search through singles far more freely, but this comes with the loss of personality-driven matching.
Bumble only allows female users to initiate messaging which draws in a larger female user base than most other dating apps.
Match has been around since 1995 and has had decades to perfect their platform.
What We Love About Bumble
Bumble is a modern site that takes the safety and security of female singles heavily into consideration, but that isn't all they have to offer. We love the clean and concise profiles, the simple to use features, and the non-romantic alternatives like Bumble BFF.
We adore that Bumble is a safe and unique place for singles under 35 to get to know one another. Older singles have success on the site as well, but it is the younger crowd that seems to really enjoy everything Bumble has to offer.
Who Bumble is Best For?
Younger singles who enjoy the flexibility of an app that lets them make friends, meet hookups, or start serious romances.
Those who want a modern app with some add on features and amenities to keep things fun and exciting.
Female singles who want a safe place to meet men without the anxiety that comes from other casual dating apps.
Bumble Cost
| Membership Type | Membership Length | Membership Cost |
| --- | --- | --- |
| Premium | Lifetime | $149.99 |
| Premium | 6 months | $99.99 |
| Premium | 3 months | $59.99 |
| Premium | 1 month | $29.99 |
| Premium | 1 week | $13.99 |
| Premium | 1 day | $3.49 |
| Boost | 6 months | $59.99 |
| Boost | 3 months | $39.99 |
| Boost | 1 month | $18.99 |
| Boost | 1 week | $6.99 |
| Boost | 1 day | $1.99 |
| Spotlights | 1x | $4.99 |
| Spotlights | 5x | $12.99 |
| Spotlights | 15x | $29.99 |
| Spotlights | 30x | $49.99 |
What We Love About Match
Match is a dating site that has been perfecting its craft for almost 30 years. This has led to a streamlined process where users can fill in their information and simply wait for great matches to be delivered to them. The process can be a little boring at times, but the tradeoff is that you know you are going to end up with a highly suitable date sooner and without much effort.
Match is especially good for singles that are a bit older or more established in life. Those who don't want to fuss around with casual dating and know they are ready to get serious about settling down. The user base on Match ranges in age, but most users are between 30 and 45.
Who Match is Best For?
Older, more established singles who don't have time to waste on casual dating or hookup apps.
Those who are willing to pay higher prices for a streamlined service that hands them custom picked matches.
Singles who don't mind getting fewer matches at a time if they are higher quality.
Match Cost
| Membership Type | Membership Length | Monthly Cost | Total Membership Price |
| --- | --- | --- | --- |
| Standard Plan | 1 Month | $45.99 | $45.99 |
| Standard Plan | 3 Months | $31.99 | $95.97 |
| Standard Plan | 6 Months | $22.99 | $137.94 |
| Standard Plan | 12 Months | $18.99 | $227.88 |
| Premium Plan | 1 Month | $50.71 | $50.71 |
| Premium Plan | 3 Months | $34.99 | $104.97 |
| Premium Plan | 6 Months | $24.99 | $149.94 |
| Premium Plan | 12 Months | $19.99 | $239.88 |