Often when it comes to comparing dating apps, we see a classic matchup—the OG app that has been in the industry for decades versus the new app fresh to the party trying to shake things up. When it comes to Match.com versus Hinge, that's what we have. Match has been in the industry for over two decades and was one of the very first online dating applications to enter the market. Hinge, on the other hand, just had it's 10th birthday, which makes it a relative new comer to the scene.
So, if you're stuck between these two options and want to know which is best for you, buckle up because we're diving head first into the debate.
Comparing Match and Hinge – The Bottom Line Upfront
To kick things off, we want to get right into the meat and potatoes of the Match vs Hinge debate. Here's what we think.
First, for 100% transparency, it's important to point out that Hinge and Match.com are both owned by Match Group, a dating app company that owns like half the industry. So, it's a bit of an interesting debate that has a "which one of your kids is your favorite" kind of vibe.
Obviously, we've already alluded to the fact that Match.com has been in the industry twice as long as Hinge has been, which usually means more experience, better features, and a more battle-tested platform. While a lot of that is true with Match, we do have a few complaints about the speed in which they change with the times. While other top dating apps that have been around as long as they have been have added a multitude of new features, Match seems to be opting for the "if it ain't broke, don't fix it" mentality. There have been small adjustments, but nothing ground breaking.
Let's talk about the overall approach that Match and Hinge take to online dating.
If you're someone who likes a more traditional approach to online dating (aka, the way it's always been), you're going to like the way Match.com does things. Profiles are all set up and laid out the same way for all members, which makes finding information out about other users easier, as well as simplifies the need for creativity when creating your own profile.
Hinge, on the other hand, takes a much more creative approach to profiles and interactivity. Users get to choose which prompts (questions) they answer on their profile, and they can even include audio, video, polls, and other interactive elements to really jazz things up. If you're someone who likes the more creative side of things, you'll enjoy this. However, if you struggle with creativity or you prefer things to be a bit more ordered with how you view your matches, it might be a miss for you.
In the profile category, we don't really think there's a clear winner between Match.com and Hinge; it's more about what you prefer.
The creative vs. traditional theme continues when you look at the way you interact with other singles on both dating app platforms. Hinge takes, again, a creative approach to letting you "like" (a way to indicate interest) certain individual aspects of someone's profile (instead of the whole thing), where Match just lets you send a basic flirt that effectively says "hey, I like you." For this, we think the more creative aspect of how Hinge approaches interactivity is unique and probably a step ahead of how Match does things.
Price wise, both apps utilize what we call a "subscription plus" model, where you pay for a monthly recurring subscription, but you also have the option to pay for upgrades and a la carte addons to enhance your experience. Hinge starts at around $15 per month plus whatever you spend on addons, and Match starts at around $20 per month plus your addon purchases.
One of the biggest differences between Hinge and Match has to do with the press the two apps have received over the past few years. Hinge had some great press when politician Pete Buttigieg shared he met his spouse on Hinge, obviously a pretty prominent success story. Match, on the other hand, found itself in the news getting sued by the Federal Trade Commission (FTC) for defrauding users by allowing messages from accounts they knew were fake to be used to encourage people to upgrade to premium status.
Yikes. And while this would normally be a big feather in the cap of Hinge in this Hinge vs. Match debate, you have to remember what we said at the opening—both apps are owned by the same company. While we are not in anyway insinuating that Hinge is doing the same things, they do have to partly wear the same stain of one of the most infamous stories in online dating history.
So, Who Wins Hinge vs. Match?
This answer is going to be a little interesting one because we're going to answer the question, but we're also going to introduce another option that may be a bit more fitting. Why? Frankly, we're not totally over the fake users thing yet. For us, we think that if you're looking for a dating app that's comparable to these two and is designed for people who are looking for less flaky singles who want real relationships, eHarmony is probably a better fit. We cover a lot of the reasons why in our eHarmony vs. Match.com article, but the big takeaways are they offer a traditional approach driven by a powerful matchmaking algorithm and have always had their customers best interests at heart.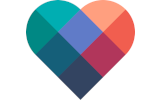 As for the overall winner of the Hinge vs Match matchup, we're going to go with Hinge. While they are still connected to the checkered past of Match.com, we'll let them stand on their own. Additionally, we like that they've taken a more creative and innovative approach to online dating that we think is going to resonate with a lot of people. We also feel like Hinge was built with an app-first (actually app-only) mentality where Match started as a website with the app coming as a bit of an afterthought later. While there is nothing wrong with that (especially with how long Match has been around), we can feel the difference when testing.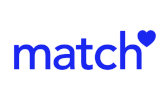 ---
---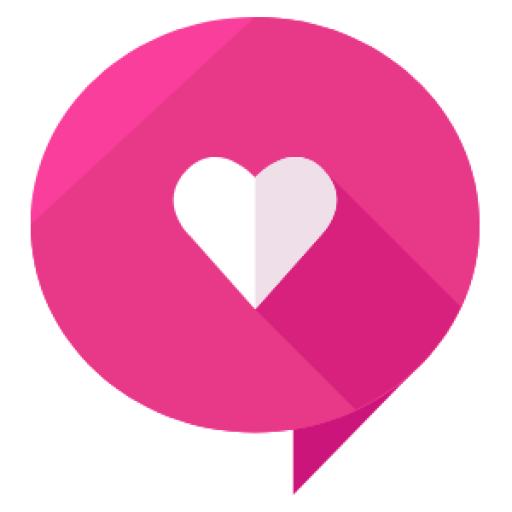 Written By: Healthy Framework Team
The Healthy Framework team has a combined 50+ years of experience in the online dating industry. Collectively, the team has reviewed over 300 dating apps and is known as one of the leaders in the relationship advice and information space. The team's work has been featured on Zoosk, Tinder, The Economist, People Magazine, Parade, Women's Health, Her Campus, Fox, and more.