When it comes to online dating, sites can be really hit or miss. Some sites can be beautiful to look at but have a crummy user base. Others aren't as modern and sleek but have features and statistics that would blow you away.
Today, we are comparing two dating sites that fall into this category of being hit or miss – Match.com and Hinge.
Both sites are incredibly popular and have a lot going for them, but there are flaws as well. Read on for our breakdown on each app and details on how they stack up to one another!
Key Differences Between Match.com and Hinge
Hinge is super fast to sign up for thanks to its Facebook linking compatibility.
Match.com has a better reputation for helping singles find meaningful, long-term relationships.
Hinge is a mobile app only, Match.com is available on PC as well as mobile devices.
Match.com offers compatibility matching based on a lengthy personality questionnaire. Hinge offers matches based on proximity to your location.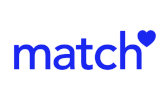 Other Dating Sites you Don't Want to Miss
Why Match.com is Worth Downloading
If you are looking to get your toes wet with online dating, Match.com is a great place to start. The signup process is a little lengthy, but straightforward. Plus, you can try out the app/site completely free before you are stuck paying for a membership.
Take that time to explore the platform and learn more about it's interesting features like reverse matching, discovery page, events, and more!
You will see why millions of users turn to match for a fun and simple digital dating experience.
Why You Should Try Hinge
When you have a casual dating app that offers a zero cost base package, they can often fall into a bad category of sites. The kind where you don't have to pay to play, but you do have to pay to win. The features hidden behind a paywall are so powerful that free users simply can't compete.
Hinge is different.
Hinge's base package includes all the communication and searching amenities necessary for making a spark. Still, the paid features are nothing to scoff at. From unlimited likes to advanced preferences, there are a lot of ways to enjoy Hinge.
How Match.com Compares with Hinge – Similarities and Differences
What's the Same
Match.com and Hinge are both beautifully designed platforms that are incredibly simple to learn and use.
Hinge and Match are two of the most popular dating sites on the modern market and have large user bases to prove it.
Match and Hinge both provide a space where both casual and serious dating can take place.
Both sites offer an incredibly useful free trial where singles can get their online dating sea legs without wasting any money.
What's Different
Hinge is completely usable on the free trial and many users can get by on the site without ever paying for a membership.
Match.com is intended for singles looking to find long-term, committed romances. There is very little room for those looking for casual flings.
Hinge offers the opportunity to find whatever kind of romance you desire, but the majority of users say they are on the site to meet people casually and see where things go.
Match.com has a limited amount of customizations that can be done to a profile, Hinge is much more customizable.
Top 3 Premium Match.com Features
A la Carte Items: Match is unique to other dating sites in that they have some bonus features that can be purchased individually and without the need for a premium account. These include boosts, match phone, private mode, and more.
Events: One unique feature that Match brings to the table is their listing for live events where singles can gather and get to know each other face-to-face. It is a perfect blend of digital and traditional dating.
Discover Page: The Discover Page on Match.com places all your matches in a grid. You can then use advanced filters to search through these matches and narrow the list down to the best ones for you!
Top 3 Premium Hinge Features
Unlimited Likes: The main boost you receive as a premium Hinge member is that your like limit is dissolved. Premium members can play the numbers game and like as many profiles as their hearts desire.
View Who Likes You: Premium users can access a page where all the users who liked them are easily viewed in a grid view. This is a great place to look for matches because you already know they are interested in you.
Advanced Preferences: this premium feature allows users to set more preferences about the singles you want to meet. This will help narrow down your matches to those that truly meet your relationship needs.
Match.com Cost vs. Hinge Cost
Match.com Cost
| Membership Type | Membership Length | Monthly Cost | Total Membership Price |
| --- | --- | --- | --- |
| Standard Plan | 3 Months | $24.99 | $74.97 |
| Standard Plan | 6 Months | $15.99 | $95.94 |
| Standard Plan | 12 Months | $11.99 | $143.88 |
| Premium Plan | 3 Months | $26.99 | $80.97 |
| Premium Plan | 6 Months | $17.99 | $107.94 |
| Premium Plan | 12 Months | $13.99 | $167.88 |
Hinge Cost
| Membership Type | Membership Length | Monthly Cost | Total Cost |
| --- | --- | --- | --- |
| Premium Membership | 1 Month | $19.99 total | $19.99 total |
| Premium Membership | 3 Month | $13.33 per month | $39.99 total |
| Premium Membership | 6 Month | $9.99 per month | $59.99 total |
Who Match.com is Best For?
Singles who want to have access to both a standard website and a mobile app.
Those wanting to avoid users with fake profiles. Match.com does a good job of keeping fake accounts off the site.
Anyone who is serious about dating and finding a truly compatible partner with whom they could spend the rest of their life.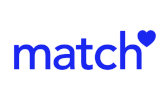 Who Hinge is Best For?
Singles who like the convenience of social media connecting and utilizing Facebook login.
Those who prefer more modern dating platforms, even if they don't have a standard website.
Singles who want a dating platform that offers a high level of user security and overall protection.