Match.com vs Catholic Match, the showdown of the century.
If you're thinking, "wait, aren't they owned by the same company," you need to guess again. Despite the confusing nomenclature, Catholic Match is not a part of the Match Group family and is instead its own, intense, niche dating site.
If you are interested in seeing what brings the crowd into these sites, check out our comparison. From details about site rules, moderation, and features, to the general vibe of each platform, we have compared it all!
Today's the day we learn which "Match" dating site reigns supreme!
Key Differences Between Match.com and Catholic Match
Catholic Match is very strict about the content on their site and have mods check everyday that the site's content is Catholic friendly.
Match.com uses moderation to prevent fake accounts and user abuse, but doesn't hold any standards for content based on religion or moral statutes.
Catholic Match only accepts Catholic singles, while Match.com accepts singles from all religions and faiths.
Match.com focuses on long term relationships, but the app is relaxed enough that you can also search for friendships and casual romances without issue.
If you're a Catholic single, we recommend trying Catholic Match first! If you are not looking for faith-based love, maybe give Match.com a try or one of the other great options we've listed below.
Other Places to Look for Love
How Match.com Compares with Catholic Match – Similarities and Differences
What's the Same
Both sites have a focus on members finding love, marriage, and being fulfilled in the long run.
Both sites are available on the web, not exclusively as a mobile app.
Catholic Match and Match.com both utilize moderation to ensure the site does not become overrun by troll accounts or fake profiles.
Match.com and Catholic Match both offer a free trial that you can use to test the base membership of the sites before choosing to buy.
What's Different
Catholic Match focuses heavily on Catholic teachings and due to this does not allow users seeking gay or bisexual relationships. In fact, no LGBTQ singles will feel welcome or safe on Catholic Match.
Match.com allows users of all religions and sexual orientations to join the site. These preferences can be mentioned while signing up and discussed further in your questionnaire and bio.
Catholic Match does not allow no Catholic singles on their sight. You will even need to choose your Diocese and remark on your opinion of certain Catholic teachings.
Match.com has a much more laid back approach to serious dating which is apparent through the sign up process and the simple design of the website.
Three Reasons to Love Match.com
Long Running Site with High Standards: Match.com has been in the game for decades and over this time has developed a huge user base, great following, and useful features. When users sign up on Match, they know what they are getting into and that their experience will be smooth and pleasant.
All LGBTQ Singles are Welcome: Match.com is open to all singles, no matter their gender identity or sexual orientation. While the site could use some upgrades to allow for easy affiliation with any gender or sexual orientation, the platform is overall accommodating and welcoming.
No Religious Barriers Between you and Love: If you are a Catholic single who wants to find other Catholic singles you can input this information in your preferences and bio. Match.com is great because you can also expand those horizons without needing to sign up for a completely separate dating site.
Three Reasons to Love Catholic Match
Fantastic Moderation: Catholic Match has a large group of moderators that work to keep the site's content safe and appropriate. This can help users to feel safe knowing there are people always looking out for suspicious activity.
Detailed Signup Questionnaire: The signup questionnaire includes a large number of questions regarding your religion, faith, and associations. This can keep you from having to go through boring conversations down the line because users will already know where you stand in regard to Catholicism.
Ticket System Customer Support: Customer concerns can be directed to Catholic Match through an on-site ticket system which is monitored regularly.
Why Match.com is Better for LGBTQ Singles
Match.com is a great dating site that offers simple yet effective features to help users find the exact partners they need. They aren't a niche LGBTQ site nor are they the biggest dating site on the web.
Still, when it comes down to Match.com vs Catholic Match, Match is far better for LGBTQ singles.
Match.com is accepting of all singles over 18 regardless of their spiritual belifes, sexual orientation, or any other factor that Catholic Match may consider.
When you sign up for catholic Match, you are not even afforded the option of choosing which gender you are attracted to – once you pick your gender it automatically signs you up to see users of the opposite sex.
So, if you are an LGBTQ single (Catholic or otherwise) and want to find love through online dating, Match.com is the better option for you!
Match.com Cost vs. Catholic Match Cost
Match.com Cost
| Membership Type | Membership Length | Membership Cost | Total Overall Cost |
| --- | --- | --- | --- |
| Premium Plan | 3 Months | $34.99 per month | $104.97 total |
| Premium Plan | 6 Months | $24.99 per month | $149.94 total |
| Premium Plan | 12 Months | $19.99 per month | $239.88 total |
| Standard Plan | 3 Months | $31.99 per month | $95.97 total |
| Standard Plan | 6 Months | $22.99 per month | $137.94 total |
| Standard Plan | 12 Months | $18.99 per month | $227.88 total |
Catholic Match Cost
| Membership Type | Length | Cost |
| --- | --- | --- |
| Premium Membership | 1 month | $29.99 per month |
| Premium Membership | 6 months | $14.99 per month |
| Premium Membership | 12 months | $9.99 per month |
Who Catholic Match is Best For?
Catholic singles who want to find a serious partner of the same faith and general beliefs.
Those who are interested in a dating site with an extremely strict moral code for all content and users.
Users who want to get away from any prospect of casual hookups facilitated by online dating sites.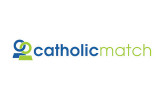 Who Match.com is Best For?
Singles of all religions looking for a safe place to meet and spark serious relationships.
Those who want a dating site that has fewer rules for signing up but still has decent user moderation.
LGBTQ singles who want to openly and safely search for singles that bring them joy and fulfillment.