Online dating has been a popular industry for many years, but did you know that online dating has evolved into a safe place for singles of most religious backgrounds to find partners. Whether your religion dictates specific moral standards or you simply want to find someone who understands your custom, online dating can help.
When it comes to dating as a Jewish single, JDate is one of the most popular niche sites. Their platform is amazing and their years of experience in the dating industry shine through all their features. However, many users prefer to use general dating sites like Match where there are larger numbers of singles to choose from.
So, which is the better app? Well, that comes down to what you are looking for in your dating journey and your budget. If you are trying to choose between JDate and Match, this comparison guide is a perfect start.
If you still need more details to make your final choice, consider checking out our in-depth, full-length reviews of all the best dating sites on the market.
Key Differences Between JDate and Match
JDate is a niche site for Jewish singles or singles with an interest in converting to Judaism. Match is a broad dating site that allows users of all religious and cultural backgrounds.
Match focuses exclusively on finding a long term partner while JDate does allow users to seek friends and casual romances along with long-term relationships.
JDate sees almost 200,000 monthly users, which is impressive for a niche dating site. Match sees millions of users each month.
Match has a lot of users but also an issue with fake accounts. JDate doesn't seem to have an issue with fake profiles.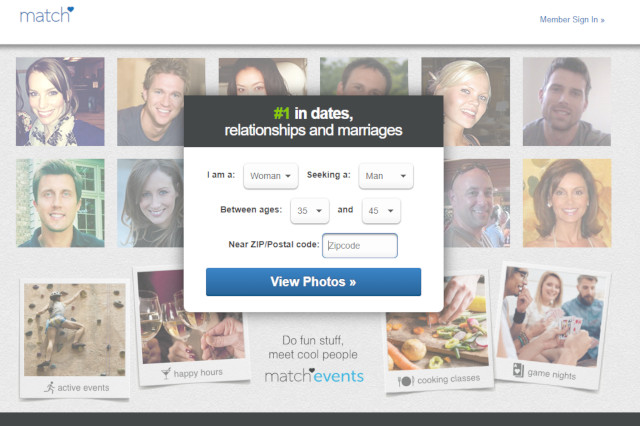 Which of These Dating Sites Is Our Favorite?
If you are looking for a dating site that caters specifically to Jewish singles and finding matches with that factor being a given among all your options, then JDate is the way to go. The site has a good selection of features, like JDate events, Kibitz Corner, and Secret Admirer. These features make the site feel more fun and can even transition your dating search from the digital world into the real one.
Match also has some great features, like Dates, Real talk, and Boost. We also love that match utilizes an intense matching system to hand select you a small group of catered matches each day. This keeps dating from becoming overwhelming. You can set religious preferences on Match, but the site doesn't cater specifically to Judaism, which can mean a lot of those numbers they boast aren't applicable to a Jewish single who is seeking other Jewish singles.
When we really look at each factor side by side, we know that JDate is definitely our favorite app of the two.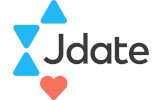 How JDate Compares with Match – Similarities and Differences
What's the Same
JDate and Match both require users to pay for a premium membership to access main features like chatting, advanced filters, and more.
Match and JDate both use a matching algorithm based on personality and preferences to choose matches.
Both platforms are available as a phone app, making dating on the go much more convenient.
What's Different
JDate is a niche app that aims to match Jewish singles with others of the religion or who are willing to convert. Match is a general dating app that is open to users of all religions and belief systems.
Match picks a very specific grouping of singles to show a user each day. These picks are meant to be carefully tailored, but the restriction on searching for your own matches can feel limiting to users.
JDate offers a selection of real world dating events that can be used to meet local singles and get relationships in the real world started quickly.
JDate is a high quality platform with hundreds of thousands of registered users. Their numbers and rate of activity are highly impressive for a niche dating site, especially one based on religious beliefs.
One of our favorite JDate features is Secret Admirer. This feature takes all the good parts of fast dating sites like Tinder and uses them to create a fun, no pressure way to find who is interested in you. It works by showing users profiles and letting them mark them as a heart or an 'x.' If a user that you heart also marks your profile as a heart, you are notified of the match.
The Match dating site doesn't utilize these kinds of fast dating and matching because it focuses on showing you a very small but specifically chosen group of singles. These small batch selections keep you from becoming overwhelmed during your online dating journey.
Both sites have a lot of users and their features are simple to use and incredibly useful. If you are interested in more details about each site, check out their full-length reviews on our site!
JDate Cost vs. Match Cost
JDate Cost
| Membership Type | Membership Length | Membership Cost |
| --- | --- | --- |
| Premium | 6 months | $29.99 per month |
| Premium | 3 months | $44.99 per month |
| Premium | 1 month | $59.99 per month |
Match.com Cost
| Membership Type | Membership Length | Membership Cost | Total Overall Cost |
| --- | --- | --- | --- |
| Premium Plan | 3 Months | $34.99 per month | $104.97 total |
| Premium Plan | 6 Months | $24.99 per month | $149.94 total |
| Premium Plan | 12 Months | $19.99 per month | $239.88 total |
| Standard Plan | 3 Months | $31.99 per month | $95.97 total |
| Standard Plan | 6 Months | $22.99 per month | $137.94 total |
| Standard Plan | 12 Months | $18.99 per month | $227.88 total |
Who JDate is Best For?
Jewish Singles who want to ensure their dating experience keeps them within a community of religiously and culturally similar singles.
Those who don't mind paying more for expertly-crafted features and matching processes.
Singles who want a dating app they can download to their device and take on the go.
Anyone who wants their personality to be a major factor in their online dating journey.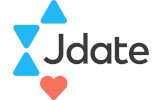 Who Match is Best For?
Singles who want to use a non-niche dating site that has a larger user base.
Those who want to try a few features out for free before they pay for the bulk of the site's amenities.
Anyone who doesn't mind receiving less matches so long as the matches are highly compatible.
Singles between the ages of 30 and 50, as that is the predominant age range on the site.