Online dating used to be a topic that nobody wanted to discuss. If you met someone online it was considered a joke or dangerous. But, as these sites have become more mainstream, the attitude around online dating has improved.
Modern singles sign up for these sights by the millions and fantastic relationships are bred from the experience.
Even singles with strong moral beliefs and rigid approaches to dating can find success online. Some dating sites can be a little aggressive for these kinds of singles, but our best tip for those looking for singles that want to take it slow – try religious dating apps.
Religious dating sites offer up respectable platforms where the concept of taking it slow and finding long term partnerships is practically watermarked across each page. Two of the big names in this market are JDate and Christian Mingle.
Today, we are looking at JDate vs. Christian Mingle to determine how their platforms compare for the modern single. Which is most expensive? Do they accept singles of other religions? Which site is best for someone who's terrible at starting conversations? We've got all the answers you need to begin your dating journey!
Key Differences Between JDate and Christian Mingle
JDate caters to Jewish singles and those willing to convert at some point in the relationship. Christian Mingle targets mainly Christian singles from a variety of denominations.
JDate requires you to upload a profile pic upon signing up, Christian Mingle does not require a profile picture to join.
Christian Mingle has a longer and more impressive record of creating matches that lead to long term relationships and marriages.
Christian Mingle has more users overall and more religious options, making it a slightly easier platform to use for those who don't strictly adhere to the religion.
Singles Looking for Commitment will Love JDate – Here's Why
JDate isn't some niche dating site that is banking on drawing in religious clients by name alone. They have a ton of fantastic features, affordable pricing plans, and interesting users to make your visit to the site worth it.
From features like the Look Book, which gives you a fast-paced way to meet singles, to intricate matching preferences, JDate is a place where you can easily find a highly compatible match.
Do I Have to Be Jewish to Use JDate?
While JDate is obviously filled with amazing Jewish singles, there is no rule saying you have to be Jewish to join the site. There are users from all around the world and many are not Jewish at all, but are open to the idea of converting.
Reasons Why Christian Mingle is a Top Choice for Serious Online Dating
Christian Mingle has been a top player in the online dating world for many years. Their platform is clean, easy to use, and effective. If you are looking for a dating app where you can take things slow while still enjoying a fun and modern approach to dating, Christian Mingle is perfect for you.
Their pricing structure is easy to follow and reasonably set for the features they offer. These features include Discovery Preferences (helping you narrow your matches to the perfect ones for you), an up-to-date activity tab, and a LookBook.
Do I Have to Be Christian to Use Christian Mingle?
Christian Mingle is an incredibly popular dating site for those of many religions. There is no religious requirement for using the site, in fact the site welcomes agnostics and atheists alongside those of all religions.
The only religious requirement is that you are open and accepting to dating Christian singles.
Other Great Dating Site Options
JDate and Christian Mingle are fantastic dating sites, especially for those wanting to adhere to the rules and moral obligations of their religion. However, there are other amazing dating sites that can offer access to committed singles without any religious implications.
Christian Mingle and JDate are great sites because you aren't required to be Christian or Jewish to use the sites, but many of their users feel strongly about the religious background of their partner. If you are looking for other, more secular options, you can check out our favorites, here!
How JDate Compares with Christian Mingle – Similarities and Differences
What's the Same
Both sites are owned by Spark Networks, which makes a lot of their features, stylizations, and approaches to dating very similar.
JDate and Christian Mingle are equally great sites for singles seeking long term/ committed romance.
Christian Mingle and JDate are religious niche sites, but neither of them require users to be a part of their religion to join.
Both sites are available as an app for both IOS and Android devices.
What's Different
JDate has a smaller overall user base than Christian Mingle.
Christian Mingle no longer requires a profile picture to sign up, Though JDate may soon follow in that trend.
JDate users may be more serious about the idea of their partner converting to their religion if the relationship gets serious.
Christian Mingle has, overall, led to more serious, long term relationships/ marriages than JDate.
JDate Cost vs. Christian Mingle Cost
JDate Cost
| Membership Type | Membership Length | Membership Cost |
| --- | --- | --- |
| Premium | 6 months | $29.99 per month |
| Premium | 3 months | $44.99 per month |
| Premium | 1 month | $59.99 per month |
Christian Mingle Cost
| Membership Type | Length | Monthly Cost |
| --- | --- | --- |
| Premium | 6 months | $19.99 |
| Premium | 3 months | $24.99 |
| Premium | 1 month | $42.99 |
Who JDate is Best For?
Jewish singles looking for a way to date online without compromising the standards and values of their religious upbringing.
Singles who want compatible romance and to take things slow, no matter what religious background they have.
Those wanting a dating site with a modern and easy to use app that lets them meet singles from anywhere.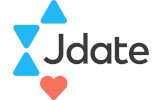 Who Christian Mingle is Best For?
Christian singles who are struggling with maintaining their moral goals while dating on other modern, fast-paced platforms.
Singles of all religions (atheists included) who are open to or interested in dating Christian singles.
Singles who want a dating platform that has easy-to-use features and a simple pricing structure.