In the world of high end dating, two sites seem to catch the eyes of the dating elite – Elite Singles and The League. While the core philosophy of these sites are the same, you may be surprised to learn they approach dating in wildly different ways.
These sites are great, whether you are a business professional looking to find driven and motivated singles or a wildly wealthy individual who wants to avoid sugar babies and scam accounts. Elite Singles and The League both offer a safe place for you to try your hand at finding love.
Today, we will take a look at what each platform has to offer and determine which is truly the best dating app for well-off singles.
Key Differences Between Elite Singles and The League
The League seems to focus more heavily on business professionalism and your career being the basis of your "elite" dating standard. Elite Singles focuses a bit more on wealthy and wanting to find singles that understand a wealthy lifestyle.
Elite Singles utilizes a fast moderation and will immediately remove profiles that seem suspicious. The League also uses moderation and approval, but the process can take a really long time.
The League uses connections to LinkedIn and Facebook to keep you from matching with people you know in real life. Elite Singles doesn't filter out people you already know.
Elite Singles has many profiles that don't include photos. The League requires photos to finish signing up for an account.
Our Favorite Elite Singles Features
Elite Singles is one of the best sites for rich and highly educated singles to meet. They have created a place where you know you are getting the best because all the features work toward showing you the best. Here are a few of our favorite Elite Singles features.
Personality Analysis
Elite Singles may be a site for a niche group of individuals, but that doesn't mean those singles are less in need of help to find compatible matches. The personality analysis provided by Elite Singles can help users by showing them their compatibility with matches and explaining other users personality types.
Match Recommendation
Another way Elite Singles works to make sure users are finding the best matches is through Match Recommendation. These matches are issued every day and are based on personality, set preferences, and previous matching behavior. The singles in the recommendation list are much more likely to be compatible with you than random users on sites like Tinder or Bumble.
Wild Card Matches
Wild Card Matches are given to premium members. These extra 20 matches are a great way to improve your odds of finding a great match by including some matches that didn't quite make your match recommendation list but are still highly likely to be compatible.
Who Elite Singles is Best For?
Singles from all backgrounds with high levels of wealth and success.
Successful artists, musicians, and writers who want to meet singles that are more than just fans.
Those who are open to waiting longer for better matches.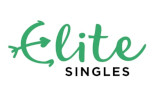 Our Favorite The League Features
The League also works hard to match high-end singles, but their approach is far more focused on getting people together and letting relationships build naturally. That is clearly reflected in their main features.
League Tickets
League Tickets are a costly, high end amenity that gives you the ability to be matched with users that aren't matched with you through the standard algorithm. You can spend these tickets to be dropped into a specific user's matches.
League Groups
League Groups are like digital social clubs where groups of members can get together to chat, get to know each other, and socialize. These are perfect for those who are struggling to get into the swing of digital dating because it will feel much more like meeting people at a real world social event.
Networking Events
These events are set up by The League and invites are sent out to users as they arise. They are good places to meet other business professionals and singles, and most of these events are digital. That means you location won't stand between you and meeting new people.
Who The League is Best For?
Wealthy singles looking for other singles that understand their lifestyle.
Those who are willing to wait to be accepted onto a high end dating app.
Singles who don't mind spending money to meet high quality singles.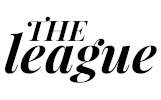 How Elite Singles Compares with The League – Similarities and Differences
What's the Same
Both dating platforms are intended for wealthy, educated, or overall well-established singles who are seeking other singles of similar regard.
Singles will spend a pretty penny to use either site, but they get high end amenities and matches in return.
Elite Singles and The League have smaller user bases because they have a very strict criteria regarding users of the platforms.
What's Different
The League focuses a lot on education and business standing. Elite Singles is a good place for high end singles from all walks of life, including the arts.
Elite Singles has a lot more features and add-on amenities for paid users, while The League focuses more on creating networking and communication opportunities but keeping bonus features to a minimum.
The League includes preferences and search features that focus on intelligence compatibility. Elite Singles uses a personality assessment for matching and narrowing down search results.
The League and Elite Singles are two sites with similar goals and unique approaches. If you are a wealthy, business-focused, busy single, either of these sites could be a great addition to your dating arsenal.
The League Cost vs. Elite Singles Cost
The League Cost
| Membership Type | Membership Length | Membership Cost (Weekly) | Total Cost |
| --- | --- | --- | --- |
| Guest | Unlimited | Free (Requires Waitlist) | Free (Requires Waitlist) |
| Member | 1 Week | $99.99 | $99.99 ($399.96 monthly*) |
| Member | 1 Months | $74 | $299.99 |
| Member | 3 Months | $33 | $399.99 |
| Owner | 1 Week | $199.99 | $199.99 ($799.96 monthly*) |
| Owner | 1 month | $99 | $399.99 |
| Owner | 2 Months | $62 | $499.99 |
| Investor | 1 Week | $399.99 | $399.99 ($1,599.96 monthly*) |
| Investor | 1 month | $249 | $999.99 |
| VIP | 1 Week | $999.99 | $999.99 ($3,999.96 Monthly*) |
| VIP | 1 month | $625 | $2499.99 |
Elite Singles Cost
| Membership Type | Length | Monthly Cost | Savings % | Total Cost |
| --- | --- | --- | --- | --- |
| Premium Classic | 1 month | $59.95 | 50% | $59.95 |
| Premium Light | 3 months | $57.95 | 51% | $173.85 total |
| Premium Comfort | 6 months | $44.95 | 62% | $269.70 total |