If you think online dating is hard, you should try online dating as a wealthy single. If you are too well known, you end up with people matching you just for money or clout. It is hard to know if the people flocking to you have any real interest in you as a person.
That's why dating sites like Elite Singles and Millionaire Match exist. These aren't sites for people to actively seek rich singles. These are sites where well off and well educated singles can meet kindred spirits that understand the demands of their professional lives.
With the right elite dating site, users can relax and experience dating in its purest form. But, which of these sites is the right one?
Today, we are comparing Elite Singles and Millionaire Match in every category to help you decide which site is best for you!
Key Differences Between Elite Singles and Millionaire Match
Millionaire Match caters more heavily toward wealthy singles and those interested in dating them. Elite Singles has a broader scope of success and looks for singles who are successful in their lives and careers, with less focus on money.
Elite Singles has a precise approach to matching that includes offering users a limited number of perfect matches each day. This takes away the overwhelming aspect of searching endless profiles.
Millionaire Match has a large focus on income and general wealth. It is one of the first questions you are asked and the lowest listed income is $200,000 a year. Elite Singles asks a single question about income during sign up, but the income level goes all the way down to $25,000 a year.
Elite Singles is less expensive than Millionaire Match, even when paying by the month.
Why Highly Educated Singles Love Elite Singles
Elite Singles is more than just a place for rich people to hang out, it takes into consideration that "elite" means different things to different people. On the site you can find successful musicians, profound artists, business elite, and heirs to fortunes.
It doesn't matter if you have hundreds of thousands of dollars to your name, just that you are a top quality single who understands how demanding an elite, professional life can be!
The sign up process and personality testing helps users to find the absolute best match for their desires and lifestyle, which is something we really love! The lack of focus on money in general helps to prevent the pop up of sugar babies and catfish as well!
Why Wealthy Singles Love Millionaire Match
Millionaire Match is a site that targets wealthy singles and strictly prohibits sugar babies and escorts. The sight is meant to allow those who understand a wealthy lifestyle to meet kindred spirits.
The community pages, open forums, and luxuries gallery help the site feel like Facebook for wealthy people. You can meet romantic partners, friends, and even future business partners on Millionaire Match.
Coupled with the great moderating team, Millionaire Match has created a platform that is perfect for wealthy singles.
More Dating Sites You'll Love
How Elite Singles Compares with Millionaire Match – Similarities and Differences
What's the Same
Both Elite Singles and Millionaire Match utilize a moderation team that helps keep away scammers and catfish.
Millionaire Match and Elite Singles are great sites for business professionals because profiles are built to highlight how much time you have to offer a relationship.
Elite Singles and Millionaire Match both have a lengthy sign up process so that profiles are flush with useful information.
Both sites are well designed and incredibly simple to learn and use.
What's Different
Millionaire Match focuses on matching wealthy singles, which is a much more specific definition of "elite" than found on Elite Singles.
Elite Singles has a fast-paced dating option in their "Have you Met" section.
Millionaire Match has fewer features for individual users, but more features that facilitate interactions among the entire community.
Elite Singles utilizes a personality test to help users match with others who are deeply compatible.
Our Favorite Elite Singles Feature – Have You Met
Have You Met is a section of Elite Singles where you aren't just shown your compatible matches. Instead, you get to quickly browse through other interesting singles that have a lot to offer in life and in personality.
Users can simply like or dislike profiles in this section. When you like a profile belonging to someone who also likes your profile, you will be notified. Many users love this feature because it is modern, fun, and a great way to meet new people.
Our Favorite Millionaire Match Feature – First Date Ideas
First Date Ideas is a chat area on Millionaire Match where users can post about their dream first date idea, or first date ideas in general. Other users can interact on these posts and discuss their thoughts on the OP's (Original Poster's) idea.
It is a laid back way to break the ice with singles and potentially find yourself going on one of these dream dates.
Elite Singles Cost vs. Millionaire Match Cost
Elite Singles Cost
| Membership Type | Length | Monthly Cost | Savings % | Total Cost |
| --- | --- | --- | --- | --- |
| Premium Classic | 1 month | $59.95 | 50% | $59.95 |
| Premium Light | 3 months | $57.95 | 51% | $173.85 total |
| Premium Comfort | 6 months | $44.95 | 62% | $269.70 total |
Millionaire Match Cost
| Membership Type | Monthly Price | Total Price |
| --- | --- | --- |
| Premium - 1 Month | $70.00 | $70 |
| Premium - 3 Months | $56.67 | $170 |
| Premium - 6 Months | $45.00 | $270 |
Who Elite Singles is Best For?
Business professional singles who don't have a lot of time to dedicate toward traditional dating.
Singles with a lot of money who want to avoid sugar babies and catfish.
Anyone looking for a group of singles that are equally as motivated in life.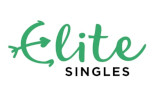 Who Millionaire Match is Best For?
Singles with a large amount of wealth who find traditional dating to be difficult.
Those who like the idea of treating online dating like a networking event.
Anyone who enjoys using blogs and forums as a low-pressure way to break the ice with other singles.