Elite Singles vs. Hinge – a battle between a platform of high end singles and a platform filled with fun and modern features.
Determining which app is best for you may come down to exactly what you want out of your dating journey. It might come down to your spending limit. No matter what your deciding factor, we've got all the details you need to determine which app is best for you.
Take a look through our breakdown of each app's features, cost, and overall usability. Then, use our free trial link to try out the site you choose, completely free. Read on for more details!
Key Differences Between Elite Singles and Hinge
Elite Singles is a niche site for singles with high incomes, a successful career, high community standing, or any other factor that makes them an "elite" catch.
Hinge is a general dating site that welcomes users of all economic standings, religious backgrounds, ages (over 18), etc. You don't have to be "elite" to find love.
Elite Singles has a larger focus on user security and comfort. They use all the leading techniques in encryption, moderation, and fraud detection.
Hinge only works as an app. This focus on the app's usability has made the Hinge mobile app a bit more streamlined than Elite Singles'.
The Overall Winner – Elite Singles
When it comes to finding partners that have the potential to keep you happy and loved for years, Elite Singles is the site you need. We love that Elite Singles focuses on matching successful singles based on personality, but also offers fun quick-matching features.
While Hinge does have a lot of fun features, Elite Singles can match each and offer even more. Their user base is larger, their results are better, and the quality of singles is exceptionally high. That's why Elite Singles is the winner of the Hinge vs. Elite Singles battle!
Our Favorite Elite Singles Features
To find out which app is the best overall, we have to compare the features they offer premium users. Elite Singles has some really great features that we think you'll love!
Integrated Search
Elite Singles' integrated search features are some of the best on the market. There are dozens of amazing filters you can use to narrow your search down. Plus, your personality assessment is already taken into consideration when matching! Hinge does not offer personality matching.
Have You Met?
If you want to have the option to enjoy fast-paced matches like you'd find on Hinge, head over to the Have You Met section of Elite Singles. This is a place where you will be quickly introduced to singles in your area outside the singles shown in your personality matches.
Real World Events
A truly unique feature on Elite Singles is the listing of real world meetups. These events are advertised on the Elite Singles website and can be searched by location. They are places where you can get to know local singles in real life and network with other business professionals.
The Best Hinge Features
Hinge is inundated with features! Like many fast-match dating sites, there are a ton of different boosts and add-on amenities meant to make your time on the app more enjoyable. Here are a few of our favorites.
Stand Outs
Standouts is the Hinge alternative to matched singles in Elite Singles. While these people aren't actually matched to you based on any personality traits you share, they are some of the highest quality singles on the app.
On the other end, if you pay for premium membership, you will have the opportunity to be listed as a Standout single.
Undo Skips
Hinge functions similarly to other casual dating sites. You will be shown a list of singles in your area along with their photo and short bio. You will then decide if you are interested in that person or if you'd rather skip to the next person.
This can often lead to marathon style swiping or tapping where you are quickly making decisions to try and get as many matches as possible. When this starts, users tend to find themselves accidentally skipping profiles they meant to like!
With the undo skip feature, you can undo your last skip and change your response.
Deal Breakers
Hinge wants users to find their perfect matches, which is why they've added the deal breakers function. This is a place where you can mark features that you don't want in a partner. The app will keep note of these deal breakers and not show you singles that have any of the traits you hate.
Other Great Dating Site Options
Some people find Hinge a little too casual. Some people aren't established enough in their lives to make Elite Singles a good choice. Are you in that in-between place? Check out our list of our overall favorite dating sites, where you can easily find the perfect dating site for you.
How Elite Singles Compares with Hinge – Similarities and Differences
What's the Same
Both sites have an option for fun, fast-paced matching of singles in your area.
Elite Singles and Hinge both have large pools of singles, making them both good choices for singles in small and large towns.
Hinge and Elite Singles don't target a specific age group, so you can make either site work no matter your age.
Both dating sites are available as an app through Google Play or The Apple App store.
What's Different
Hinge offers some advanced forms of communication like video chatting and voice messages.
Elite Singles curates and hosts offline events to help users meet in the real world, network, and make amazing connections.
Hinge has a much more laid back vibe than Elite Singles and is better for those wanting casual romance.
Elite Singles focuses on meaningful, long-term partnerships.
Elite Singles Cost vs. Hinge Cost
Elite Singles Cost
| Membership Type | Length | Monthly Cost | Savings % | Total Cost |
| --- | --- | --- | --- | --- |
| Premium Classic | 1 month | $59.95 | 50% | $59.95 |
| Premium Light | 3 months | $57.95 | 51% | $173.85 total |
| Premium Comfort | 6 months | $44.95 | 62% | $269.70 total |
Hinge Cost
| Membership Type | Membership Length | Monthly Cost | Total Cost |
| --- | --- | --- | --- |
| Premium Membership | 1 Month | $19.99 total | $19.99 total |
| Premium Membership | 3 Month | $13.33 per month | $39.99 total |
| Premium Membership | 6 Month | $9.99 per month | $59.99 total |
Who Elite Singles is Best For?
Singles with advanced careers that demand a lot of their time.
Those who hold a large amount of wealth and want to avoid sugar babies and scammers while dating online.
Older singles who want to find others interested in long-term, committed romance.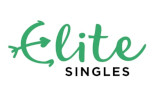 Who Hinge is Best For?
Younger singles who want to switch between casual dating and serious romances as they see fit.
Those who like swipe-style dating apps but want to steer away from Tinder.
Singles under the age of 35 as the platform has a relatively young user base.