What do society's top earning singles and devout Christian singles have in common? They all have some of the highest standards when it comes to dating.
If you expect a lot from your dates and won't settle for a lude picture and regurgitated pickup line, then Christian and elite dating platforms are the perfect for you.
Two popular sites that fit into these categories are Elite Singles and Christian Mingle.
Both sites have some of the most romantically dedicated singles from around the world. We also enjoy both site's features for premium members.
Picking the right dating site is the most important aspect of your online dating journey. So, if you are looking for the perfect dating site to meet your particular needs, this Elite Singles vs. Christian Mingle showdown can lead you in the right direction.
Key Differences Between Elite Singles and Christian Mingle
Elite Singles is a high end dating site that focuses on matching singles that are well established in life and potentially quite wealthy.
Christian Mingle doesn't focus on wealth, but instead focuses on matching singles who want to frame their dating journey around the morals and standards of the Christian religion.
Christian Mingle has a large number of on-platform communication features like video chat. Elite Singles only has a standard communication method (private chat).
Elite Singles focuses on singles that are advanced in their careers, hobbies, etc. This has led to a user base that is over 67% composed of college graduates.
Reasons You'll Love Elite Singles
Elite Singles is a fantastic dating platform with some of the highest quality singles all over the world. The majority of users are over the age of 30, hold a minimum of a bachelor's degree, and are at a place in their lives where they know exactly what they want in a relationship.
Even though the name "Elite Singles" can sound intimidating, being among so many confident singles makes the platform a lot more relaxing. If you are looking for something serious and meaningful, you are in good company on this site!
Elite Singles offers more than just high quality singles, there are also fun and useful features ike personality matching, a quick-choice matching option, great customer service, and precise search filtering.
No matter how you want to approach your dating journey, you have everything you need when using Elite Singles.
Reasons You'll Love Christian Mingle
Christian Mingle is one of the best "religious" dating sites on the market. They earn this title through their adherence to creating a Christian environment while including people of all faiths. This is also why the site has such a huge pool of singles despite other Christian/religious dating sites seeing much smaller numbers.
We don't want you to think religious dating is all Christian Mingle has to offer. We love that Christian Mingle can match all the great features on Elite Singles. There is personality-based matching, a LookBook with quick matching options, advanced communication features, dating blogs and advice, and more.
You can narrow your searches based on location, religious preferences, hobbies, physical traits, and much more. Whether you are Christian or an Atheist with an open mind, dating on Christian Mingle is safe and easy!
Which is Best? Elite Singles vs. Christian Mingle
We know head-to-head battles are much more interesting when they have a definitive winner, but Elite Singles and Christian Mingle are just too close to call!
Both sites offer everything singles need to thrive in the digital dating world and even have streamlined apps to take the platform on the go. From the traditional matching to swipe matching, these sites have taken modern dating and traditional values and created some of the best dating sites on the market!
So, if you are trying to decide between Elite Singles and Christian Mingle, just know you can't go wrong! Plus, you can get a free trial for both sites by following our links!
How Elite Singles Compares with Christian Mingle – Similarities and Differences
What's the Same
Both dating platforms are incredibly popular and have massive pools of users. This means that singles from small and large towns can have success on these sites.
Both dating sites offer a useful mobile variation to the web-based platform. These apps can be downloaded in the Apple App Store and Google Play.
Christian Mingle and Elite Singles focus on creating a very specific environment for the singles on their respective platforms. Christian Mingle keeps things warm, inviting, and morally guided. Elite Singles focuses on glorifying singles' achievements and keeping the expectation for communication and profiles very high.
Elite Singles and Christian Mingle both offer matching services based on profile preferences and personality testing.
What's Different
Elite Singles is a dating platform for emotionally mature singles with established lives and careers. Christian Mingle doesn't place any significant focus on career or wealth.
Christian Mingle offers video chat and voice message functionality, which is a feature that can make singles feel safer and more connected.
Elite Singles has one of the best customer support teams we've found while reviewing and comparing dating sites. Christian Mingle's customer support is fine, but responses can often be slow.
Christian Mingle targets Christian singles, but is open to any person open to dating a Christian single. Overall, the religious vibes and guiding morals are very obvious when navigating Christian Mingle.
Elite Singles Cost vs. Christian Mingle Cost
Elite Singles Cost
| Membership Type | Length | Monthly Cost | Savings % | Total Cost |
| --- | --- | --- | --- | --- |
| Premium Classic | 1 month | $59.95 | 50% | $59.95 |
| Premium Light | 3 months | $57.95 | 51% | $173.85 total |
| Premium Comfort | 6 months | $44.95 | 62% | $269.70 total |
Christian Mingle Cost
| Membership Type | Length | Monthly Cost |
| --- | --- | --- |
| Premium | 6 months | $19.99 |
| Premium | 3 months | $24.99 |
| Premium | 1 month | $42.99 |
Who Elite Singles is Best For?
Wealthy singles who are concerned about sugar babies or other money-driven singles.
Those with well-established careers who want to date based on compatibility and maturity, not just proximity.
Singles who care more about the potential of their partner than they do their religious beliefs or background.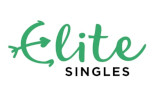 Who Christian Mingle is Best For?
Christian singles who are looking for a platform that can guide them to a partnership and dating experience befitting the Christian way of life.
Singles of any religion or faith that are open to dating a Christian single and who want to take dating slowly.
Anyone who wants to join a well-regarded dating platform that can be used online or on their mobile devices.