If you've been single for any amount of time, you probably already know that there are literally thousands of online dating apps vying for your attention. And to no surprise, they all claim to be the best! Two of the more popular names that always pop up in discussions are eHarmony and OKCupid. If you're here, it's probably safe to say that you've narrowed it down to these options, and you're trying to figure out once and for all, which site wins the eHarmony vs. OKCupid showdown.
So, which Site is better? Read on as we're going to give you all the juicy details you need to make the right decision about which app is better for you.
A Clear Cut Winner Depending On Your Goals
Below, you're going to find an extremely in-depth breakdown of how both apps are different looking at relationships goals, inclusivity, pricing, quality, and safety. But before we dig deep into that, we wanted to share a quick answer about which app we think is best, depending mainly on what you're looking for.
If You're Looking for an Actual Relationship
If your goal is to find someone special and build a connection that could eventually turn into a real relationship, eHarmony far beats out OKCupid. In fact, there's a reason it's the top of our best dating apps for serious relationships AND our best dating apps for marriage lists. We'll explain more in-depth why in the sections below, but eHarmony has a stronger track record of safety, a more intentional matchmaking process, and a more straightforward pricing model.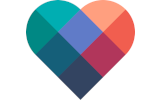 If You're Looking for Casual Dating
For those of you who don't want a real relationship and would prefer casual, no commitment dating, OKCupid is a better option than eHarmony. Now, we do think there are better casual dating apps than OKCupid you could and should try, but if you're dead set on choosing one of these two apps and you want casual, go with OKCupid. OKCupid takes a more directed approach at inclusivity, has a lower starting price point on monthly subscriptions (though there are addons to purchase that drive the price up), and serves the casual dating niche.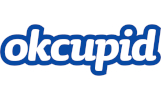 How eHarmony and OKCupid are Different.
Let's take a look at several of the distinct factors that make these two dating apps different.
The Relationship Goals Served – Serious vs. Casual
The single biggest difference between eHarmony and OKCupid deals with the types of relationship goals each dating app aims to serve. For those of you looking for serious or committed relationships, eHarmony is miles ahead of OKCupid. eHarmony is 100% designed for finding commitment through its more serious matchmaking style, relationship-focused marketing efforts, and the fact that it brands itself as the leading dating app resulting in the most marriages. OKCupid, in contrast, tries to be an option for all relationship goals, but tends to be utilized way more for casual dating.
The Approach to Inclusivity
The second way these two apps differ is how they approach inclusivity. In eHarmony's early days, most people though that it was a Christian dating app due to the fact it was founded by an Evangelical Christian. However, over the past two decades, it became clear that eHarmony was, in fact, not a dedicated Christian app but a dating app for people from all walks of life.
Over the past few years, eHarmony clarified in its mission statement and marketing efforts that it aimed to be inclusive of all walks of life. But where inclusivity seems to be a bit of a smaller piece of eHarmony's big picture, it's a massive part of what drives OKCupid. In fact, it could be easily argued that pushing inclusivity is the focal point of a lot of OKCupid's efforts. For example, the app is very proud that they accept and have options for 22 different genders and 12 different sexual orientations.
Both apps are inclusive, but it is a much bigger piece of what drives OKCupid.
Pricing Comparison Between OKCupid and eHarmony
It's a bit challenging to directly compare eHarmony and OKCupid on price because the two apps use two different pricing models. On eHarmony, premium memberships are monthly subscriptions that start at a higher price point than OKCupid. However, these memberships come with 100% of the available features, and you don't have to pay extra for anything else once you join.
With OKCupid, monthly memberships start at a lower price point, but there are a la carte addons available that can drive that price up if you choose to use them.
OKCupid memberships start at around $18 per month with boosts ranging from $6.99 to $49.99 per purchase. eHarmony memberships start around $40 per month, and as mentioned, there are no additional addons for sale.
Quality of eHarmony vs. OKCupid
The next to last thing we'd like to compare between these two dating apps is the quality of the platforms and the quality of the users. Do bear in mind that this is the most subjective area of the review as what we deem as quality might be different than what you do. We'll do our best to be as descriptive, though, so you can pick out what stands out most to you.
For us, the quality of the platforms is pretty close to equal. Both apps are supported by major players in the online dating industry, and these are apps the companies put substantial resources behind to keep the quality up. Even if you look at the App Store ratings, they're quite similar with eHarmony getting 4.0 stars and OKCupid getting 4.3 stars.
Regarding the quality of the users, we'd have to give the edge to eHarmony based solely on the fact that there seem to be far fewer fake or incomplete profiles on that platform. This probably has a lot to do with the more in-depth sign up process and harder vetting by the internal staff. The result is a higher quality experience.
Safety and Data Protection
And the final area we want to look at is arguably the most important of them all—safety. Overall, we think that both apps do make a conscious effort at protecting your privacy, but the recent track records do show one having more success than the other.
In the past 10 years, eHarmony has had no known data breaches or information leaks. The only one we could find on record was one over 10 years ago that didn't include any personally sensitive information. OKCupid, on the other hand, has had several in the past 10 years:
You can probably assume who we think wins this section of the comparison—and by a landslide.
Overall Winner of eHarmony vs. OKCupid

When it comes to real relationships, we believe eHarmony far exceeds what OKCupid brings to the table. The biggest reasons are that eHarmony has a stronger track record of data safety, has a more straightforward pricing model, and does a better job of stopping and removing fake and incomplete accounts. While eHarmony may be more expensive than OKCupid and is not as intently focused on inclusivity, we believe these are smaller issues comparatively.
---
---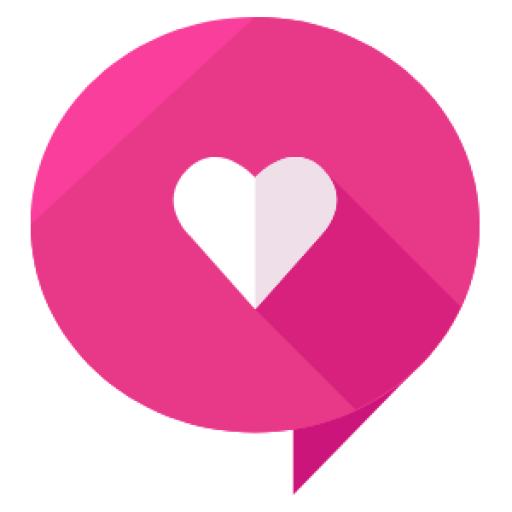 Written By: Healthy Framework Team
The Healthy Framework team has a combined 50+ years of experience in the online dating industry. Collectively, the team has reviewed over 300 dating apps and is known as one of the leaders in the relationship advice and information space. The team's work has been featured on Zoosk, Tinder, The Economist, People Magazine, Parade, Women's Health, Her Campus, Fox, and more.