If you've been single for any amount of time, you probably already know that there are literally thousands of online dating sites vying for your attention. And to no surprise, they all claim to be the best! Two of the more popular names that always pop up in discussions are eHarmony and OKCupid. If you're here, it's probably safe to say that you've narrowed it down to these options, and you're trying to figure out once and for all, which site wins the eHarmony vs. OKCupid showdown.
So, which site is better? Read on as we're going to give you all of the juicy details you need to make the right decision. We'll even hook you up with some helpful free trial links so you can get in there and try things for yourself!
The Bottom Line Up Front – OkCupid vs. eHarmony
We know you're excited to get out there and find that special someone, so we're going to get right down to it. When it comes to the battle of eHarmony vs. OKCupid, the winner depends on what you're looking for.
If you're looking for a relationship that could turn into something more serious (possibly marriage) down the road, eHarmony is 100% the choice for you. The site caters to singles looking for committed relationships who are tired of people who want to play games.
If you are looking for casual dating, no-commitment fun, or you're really not sure what the heck you want, then OKCupid (or one of the top dating apps) may be a better option.
Key Differences Between eHarmony and OKCupid
Relationship Goals – eHarmony has shown again and again that they lead to more happy, long-term relationships than any other site. OKCupid has a higher focus on casual dating than eHarmony. In short, if you're looking for fun OkCupid may be better, but if you're looking for love the trend it to look at eHarmony.
Messaging – OKCupid let's members message while using the free service option, eHarmony on the other hand does not. The only time free eHarmony members can send and receive messages is on Free Communication Weekends.
Dating Process – eHarmony uses one of the highest-grade matching algorithms of any dating site. OkCupid also has algorithmic matchmaking, but users are not required to answer all questions. For this reason, dating with OkCupid has more of a focus on sending likes based on physical appearances than the compatibility based matchmaking you can expect at eHarmony.
LGBTQ+ Diversity – This has been a major focus on OkCupid's marketing in recent years. Right now, OkCupid claims to have 22 gender options and 13 sexual orientation options and while eHarmony does accommodate the serious dating needs of both straight and gay singles it certainly doesn't offer as much in this area.
History – eHarmony launched in August of 2000 making it about 4 years older than OkCupid. As you can see, both sites have been around for quite some time. Both brands are still putting resources into research and development to continue innovating and remain relevant.
Which of These Dating Sites Is Our Favorite?
While we truly believe that both OKCupid and eHarmony are fantastic dating sites, they are meant for entirely different audiences. Chances are, if you are reading this article you are pretty serious about dating. You likely want to find love and commitment, maybe spend the rest of your life with someone who is truly congruent for you.
If that sounds right, eHarmony is the better site for you. OKCupid is a far more casual site where users often choose others based exclusively on looks and proximity, and there is little to no focus on personality traits or general lifestyle compatibility. Sure, they offer a free service where you can message others, but it is a small step up from using a site like Tinder.
If you are wanting casual relationships, hookups, and friendships, OKCupid is a good option for you.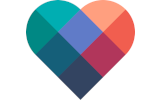 ---
How eHarmony Compares with OKCupid – Similarities and Differences
What's the Same
Both have premium membership tiers that cost a little more for extra features.
OKCupid and eHarmony both have extremely large user bases with good splits along age and gender lines.
Both sites are good for a more mature dating crowd.
Both sites can be tested for free through either through a base level membership or a free trial.
What's Different
OKCupid has a free membership option that includes messaging services.
eHarmony's singles are more relationship-minded.
OKCupid is better for casual dating and friendships.
eHarmony matches based on personality
OKCupid matches based on search filters
eHarmony and OKCupid do not stack up evenly because they seem to have completely different focuses when it comes to online dating. eHarmony wants to lead people to marriages that are happy, healthy, and sustainable. They do this through the use of a lengthy questionnaire that allows them to get a good look at your core personality.
This information is used to find other singles that not only match your relationship "wants," but your relationship needs that you may not even know you have. It might seem restrictive to have a dating site narrow down your matches on their own accord, but eHarmony consistently shows that their method works. Each year they put together more successful relationships than any other dating app on the market.
OKCupid has a far more casual approach to online dating. They don't match anyone based on any core sense of compatibility. Instead, you get a look at all the singles within a certain area of your location and you can narrow your search results by filters that relate heavily to physical attributes.
One major complaint singles have with OKCupid is they feel that the website caters heavily to "traditionally" attractive singles or singles who are more photogenic. This can make a lot of people feel unseen on the platform. It also results in relationships that are short-lived and unsustainable because they are based exclusively on physical attraction. 
Membership Pricing – OkCupid vs eHarmony
To get the most out of either of these dating sites you're going to have to pay something. But how much? In the tables below we'll take a look at membership costs for both eHarmony and OkCupid to help you decide which is a better value.
OkCupid Cost:
| Membership Type | Membership Length | Membership Cost | Total Cost |
| --- | --- | --- | --- |
| Premium | 1 month | $34.99 monthly | $34.99 |
| Premium | 3 months | $23.33 monthly | $69.99 |
| Premium | 6 months | $17.49 monthly | $104.94 |
| Basic | 1 month | $24.99 monthly | $24.99 |
| Basic | 3 months | $16.66 monthly | $49.98 |
| Basic | 6 months | $12.49 monthly | $74.94 |
| Add On - Boost | 1x | $6.99 | $6.99 |
| Add On - Boost | 5x | $5.99 each | $29.95 |
| Add On - Boost | 10x | $4.99 each | $49.99 |
eHarmony Cost:
| Membership Type | Membership Length | Membership Cost |
| --- | --- | --- |
| Premium Light | 6 Months | $65.90 per month |
| Premium Plus | 12 Months | $45.90 per month |
| Premium Extra | 24 Months | $35.90 per month |
(Note – it's important to remember that just because something is cheaper doesn't always mean it's better. Many of OkCupid's membership options are cheaper than eHarmony's, but it's also important to look at the other factors. If any dating site isn't the right fit then getting a better price doesn't actually save you anything.)
Who eHarmony is Best For?
Older singles that don't want to waste time on a casual dating app
Anyone who wants to put their faith in an app that leads to more relationships than any other site.
Those who prefer algorithmic matching to tinder-style casual matching.
Anyone willing to spend a bit more to avoid years of searching for a good partner.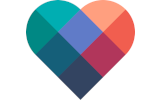 ---
Who OKCupid is Best For?
Any singles that are on a tight budget.
Those who prefer casual hookups and short-term romances.
Users looking to choose their matches based on appearances and bios versus personality compatibility.
Those who want to narrow their search down by physical criteria like body type.