If you are looking for a serious relationship, there are three dating site giants that should be on your radar and today we are comparing them. That's right, it's the long awaited eHarmony vs. Match vs. Zoosk showdown!
These are not only huge sites with millions of users, they each take a completely original approach to serious dating in the modern age.
Ready to find out which site reigns supreme? Read on for our comparison of price, features, and much more!
Bottom Line Up Front – eHarmony vs. Match vs. Zoosk
eHarmony – eHarmony is a dating site that has been around for decades and has an incredible track record to show for it. They mean it when they say they have led singles to more marriages and serious romances than any other dating app.
Match – Match is a dating site that focuses on leading singles to long term romance, but the platform is often used by those with other intentions. There are many devoted fans of the platform, but it could definitely use a modernization of aesthetic and features.
Zoosk – Zoosk is a dating site that focuses on committed relationships and user compatibility, but uses modern features that you'd find on casual dating sites. This creates a nice environment where singles of all ages can successfully meet great partners.
Our Top Picks – eHarmony and Zoosk
We went into this eHarmony vs. Match vs. Zoosk battle, we thought we'd find a clear cut winner, but at the end of the day two sites rose to the top – eHarmony and Zoosk.
eHarmony made it to the top of our list because their base features have been proven to get users the results they want to see.

Looking for marriage, 3 kids, and someone who shares your religious beliefs? eHarmony can help you. Care more about personality and falling in love then planning out your future? eHarmony is great for that too!
eHarmony has a set of tools and an in depth matching algorithm that has led hundreds of thousands of people to beautiful marriages since their establishment in 2000.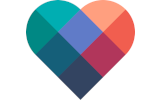 Zoosk is a little younger than eHarmony and approaches dating in a slightly more casual way. Still, their features have managed to create thousands of amazing relationships both casual and serious.
The site's use of the Match Carousel makes meeting new people simple and less overwhelming. When you match with someone you know they are interested in you as well, so it feels less intense.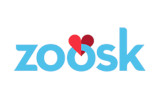 eHarmony does have a mildly older crowd than Zoosk, so older singles may have more success there. If you are between the ages of 25-45, either site can offer you a fantastic digital dating experience.
Which Site Has the Highest Quality Members?
We know that none of this comparison is going to matter if the members on all three sites are terrible, so here's a quick breakdown on what you can expect:
eHarmony – great user base with fully flushed out profiles and personality questionnaires. The matching algorithm leads you to compatible matches, so you won't hit duds very often.
Match – user base is large, but there are many fake accounts, catfish, and dead profiles. When you find a real person, they tend to be communicative and interesting.
Zoosk – fantastic and large user base made up of real accounts. The site has very little issue with scammers or fake profiles. The SmartPick system helps lead users to the best matches for them.
How Does Each Dating App Work?
eHarmony – eHarmony is available on the web and as an app on Android and IOS. No matter where you use the site, signing up is straightforward. The platform walks you through the entire, lengthy process of setting up your profile and completing your personality questionnaire.

Once signed up, eHarmony will hand deliver your matches based on the personality profile you completed. You can even check the compatibility level with each match to see how the match score was created.
Match – Signing up for Match is fast and simple. The site is available on pc or on mobile (Android and IOS). Once you've signed up for the site you can begin seeing your daily matches (chosen based on your preferences at sign up) or you can use the discover tab to browse nearby singles.
Zoosk – Zoosk can be used on Android and IOS devices and is simple to sign up for. The process only takes a few minutes, then users can easily jump in to begin their dating journey. The site uses your profile and behavior on the app to improve the matches provided to you each day.
What's the Most Notable Feature on Each Site?
eHarmony – The most notable feature on eHarmony is the compatibility tab. This allows you to see exactly how and why a person matches with you and how each area of their personality is ranked. This is perfect for building confidence in the system and understanding how personality plays into compatibility.
Match – Discover is Match's best feature. This is how users find other singles in their area. The users are shown in grid form and can be easily narrowed down with the site's great search filters.
Zoosk – Zoosk's best feature is their SmartPick technology. This is Zoosk's version of the matching algorithm that has made eHarmony so famous. It uses your activity on the site to help actively improve your matches over time.
Pros and Cons – eHarmony vs. Match vs. Zoosk
eHarmony
Pros:
Matching algorithm that can lead singles to their perfect match.
Great for singles of all ages.
No major issues with fake profiles, scammers, and catfish.
Cons:
Isn't great for casual dating.
Is slightly pricier than other dating apps.
Match
Pros:
More affordable than other high end dating apps.
Has a large user base.
Is simple to use online or on mobile.
Cons:
Has an issue with fake users or dead accounts.
Meant for serious dating, but many users use it for hookups.
Zoosk
Pros:
Has a large amount of modern amenities.
Huge user base of over 40 million users.
Great for those wanting a casual approach to serious dating.
Cons:
Is better for younger singles (under 45).
Doesn't have an in depth matching algorithm.
Which site is best for older singles (45+)?
The best site for older singles is definitely eHarmony! While Zoosk and Match may help singles of any age find a great relationship, eHarmony has a trackable history of helping mature singles find true love and marriage.
Pricing Comparison – eHarmony vs. Match vs. Zoosk
Each of these dating sites has something different to offer and different price points to match.
Zoosk is the most affordable option on the list. Not only is the monthly charge lowest, but there are plenty of monthly bundle options to keep the price even lower. 
| Membership | Term | Price Per Month | Total Price |
| --- | --- | --- | --- |
| Basic | ~ | Free | Free |
| Premium | 1 month | $29.95 | $29.95 |
| Premium | 3 months | $19.98 | $59.95 |
| Premium | 6 months | $12.50 | $74.99 |
| Premium | 12 months | $12.50 | $149.95 |
Match is middle of the pack on price, but with the least impressive features and user base.
| Membership Type | Membership Length | Monthly Cost | Total Membership Price |
| --- | --- | --- | --- |
| Standard Plan | 1 Month | $45.99 | $45.99 |
| Standard Plan | 3 Months | $31.99 | $95.97 |
| Standard Plan | 6 Months | $22.99 | $137.94 |
| Standard Plan | 12 Months | $18.99 | $227.88 |
| Premium Plan | 1 Month | $50.71 | $50.71 |
| Premium Plan | 3 Months | $34.99 | $104.97 |
| Premium Plan | 6 Months | $24.99 | $149.94 |
| Premium Plan | 12 Months | $19.99 | $239.88 |
eHarmony is the priciest option, but there are monthly bundle options that can be used to help lower the price. The price is still fair, especially for the amazing results the platform can bring to its users.
| Membership Type | Membership Length | Membership Cost |
| --- | --- | --- |
| Premium Light | 6 Months | $69.90 per month |
| Premium Plus | 12 Months | $49.90 per month |
| Premium Extra | 24 Months | $39.90 per month |
The Bottom Line
Each of these dating sites have a lot to offer and have the ability to shine in their own ways but when it comes down to it, eHarmony and Zoosk are the two sites that can help anyone find love.
If you have struggled with dating in the past, maybe it's time to step up your dating game and try a platform with the tools to lead you to love. You can even try them for free by following our free trial links!