If you've ever wanted a quick look at the most popular dating sites on the market, this is the article for you! In one place you will see how three sites – eHarmony vs. Match. OKCupid – stack up against one another.
It's the fastest and easiest way to make an informed decision about which dating site is the right one for your dating goals and needs.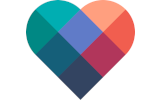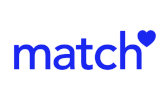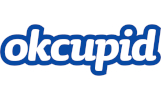 Bottom Line Up Front – eHarmony vs. Match vs. OKCupid
eHarmony – A classic dating site with years of established and tested features that have led to incredible success for its users. If you are looking for a dating site that is the most likely to lead you to a happy marriage, eHarmony is the one!
Match – A site that melds serious dating and casual romance in a way that can be either fun or confusing depending on how comfortable you are with online dating. Overall, Match is a useful site and a bit less intimidating than some other online dating platforms.
OKCupid – A place to go for casual flings and finding new friends in a hurry, OKCupid is a bit more chaotic than the other platforms in this comparison. The site has features for those seeking serious relationships, but the users tend to not be there for such purposes.
Our Top Pick – eHarmony
When it comes to eHarmony vs. Match vs. OKCupid , eHarmony is easily our top dating site pick! The platform uses features and matching algorithms they've tested over decades of service to the single community.
They have had such impressive results that they may have directly correlated to the increased statistics in marriages and legal unions started from online relationships.
The site is easy to use, effective, and so popular that even rural singles can find matches. It is easily one of the best dating sites on the market.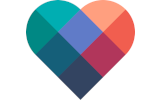 Which Site Has the Highest Quality Members?
The bells and whistles of a dating site can bring you in and get you to sign on the dotted line, but it is the quality of the singles on the site that will get you to stick around. While all three sites – eHarmony, Match, and OKCupid – have really lovely user bases, they appeal to different audiences.
eHarmony – eHarmony's users are serious about dating and looking for partners that they are compatible with from all angles. This means you can expect users to take care of themselves, present themselves highly, and are highly communicative during the dating process.
Match – Match users are also interested in serious relationships, but rely much more on the platform to provide them with appropriate matches. There is also a large portion of the user base that are looking for casual romance, which makes open communication important while using the site.
OKCupid – While the site advertises itself as being a platform for serious singles looking for love, it is often used by singles looking for casual romance and hookups. This lowers the overall quality of the user base in regard to serious dating.
How Does Each Dating App Work?
eHarmony 
eHarmony can be used on desktop or mobile. Their app, which is available on IOS and Android, is beautiful and frequently updated. The signup process is a little intense, but gets results. It takes anywhere from 30 minutes to an hour to complete, so be prepared!
Once you're signed up, you can view your matches (delivered by eHarmony) and begin a guided conversation that is designed to help you open up communication with your match.
Match
Signing up with Match only takes a few minutes. You will need to fill in information about yourself, your dating preferences, and add some photos.
Once you are signed up you can begin searching through nearby matches and sending messages to users. You can access Match online or on an Android or IOS device.
OKCupid 
Signing up at OKCupid is the fastest of all the sites on this list. It takes the most basic information about yourself and you are done. Then, you can see singles nearby and begin your dating search.
OKCupid can be accessed online or on Android and IOS devices.
What's the Most Notable Feature on Each Site?
eHarmony– eHarmony's most notable feature is the compatibility tab. This is seen on any match's profile. It shows you exactly how highly compatible you are with a match, in what areas, and what criteria is used to determine those percentages.
Match – The best feature on Match is their live events. Unlike other online dating platforms, Match tries to get singles into the real world and meeting in person, which brings a classic and nostalgic feeling to the digital dating process.
OKCupid – OKCupid has a few interesting features, the best being incognito mode. If you are looking for a serious relationship, withholding your profile from others and messaging those you like is necessary.
Dating Site Statistics – eHarmony vs. Match vs. OKCupid
eHarmony
The site has over 15 million members.
Nearly 68% of users are under the age of 45.
eHarmony may be responsible for at least 4% of new US marriages.
The divorce rate of marriages started on eHarmony is under 4%. The divorce rate of marriages not started on eHarmony is over 50%.

Match
The site has over 21 million members.
Over 60% of users are under 45 years of age.
Match claims there have been 1 million babies born due to their platform.
Match has led to nearly 100,000 marriages (based on a count in 2020).

OKCupid
The site has over 1.8 million users.
Around half the users on OKCupid are under the age of 45.
Since 2014, less than 45% of users on the site claim they want a monogamous relationship.
80% of the conversations on OKCupid are initiated by male singles.
Pricing Comparison – eHarmony vs. Match vs. OKCupid
The pricing on these three sites is quite varied, but matches pretty spot on with the features you receive. The most expensive is eHarmony, then Match, then OKCupid. Likewise, you will find the best features and greatest chance of successful dating on eHarmony, then Match, then OKCupid!
The Bottom Line
eHarmony, Match, and OKCupid are huge names in online dating and they each have their merit. Depending on what you are looking for and where you are looking, each site has something it could offer you.
However, if you are looking for the best overall site that is the most likely to get you where you are trying to go, we think signing up for eHarmony is the best way to go!