"Hey, I'm looking for an awesome dating site to find a cute Christian guy or gal. Where do I go? eHarmony? Christian Mingle?"
If we had a nickel for every time we heard this, we'd be the king of the nickels (if that's a thing). In all seriousness, the debate on eHarmony vs Christian Mingle is a popular one and for good reason. When you're looking for a lasting, faith-focused relationship, these are the two heavyweights that usually rise to the forefront of the discussion.
In this article, we're going to break down everything you need to know about Christian Mingle vs eHarmony. Which is best over all? Which dating site is best for what needs? And ultimately, where are you going to have the most success finding that special guy or gal you're looking for.
Without further ado, let's dive head first into the Christian Mingle vs eHarmony debate and get you some real answers!
Bottom Line Up Front – Christian Mingle vs eHarmony
Alright! So, if you're just looking for our upfront answer, here it comes. Overall, both eHarmony and Christian Mingle are great options for Christian singles. (And if you want to try either of them, we're going to include some free trial links at the bottom of this section. Feel free to check out both.)
If you AREN'T looking for a faith-focused relationship…
If you are NOT looking for a faith-based relationship or the religious affiliation of your partner isn't that important, then go with eHarmony. While a lot of the singles on the site are devoted Christian singles, it's technically a secular site open to people of all religions.
If you ARE looking for a faith-focused relationship…
If you are looking for a faith-focused Christian relationship, then the Christian Mingle vs eHarmony debate hinges more on what type of experience you're looking for.
Christian Mingle offers a more traditional, do-it-yourself type online dating experience. You create your account and then you're basically free to roam through the search results of singles. This is ideal for people who want to take charge of the process and have a better idea of what they think is best for them.
eHarmony, on the other hand, utilizes a guided communication process where they help to walk you through the process. The online dating site relies heavily on a proven algorithm that works to match you with ideal singles. This is a really great fit for people who are down to try something different that's already responsible for helping over 2 million people find love (and counting). Additionally, our reports show that eHarmony users tend to be a bit more serious about the dating process and you run into way fewer casual daters than you would at CM.
Key Differences Between eHarmony and Christian Mingle
Features – eHarmony is more feature rich than Christian Mingle. This is great for people who are good with technology, but might not be ideal if you want a simpler process. It also seems that eHarmony has more focus on adding new features, but we haven't seen many new features out of Christian Mingle anytime recently.
User Base – Maybe people think that eHarmony is a Christian dating site, and while a ton of members do fit that mold, it is not. If you only want to encounter singles who share your faith and values then Christian Mingle may have the better user base for your needs. Unlike eHarmony, Christian Mingle is 100% geared toward helping Christian singles meet.
History – Christian Mingle was founded in 2001, a year after eHarmony had launched. What that means is that both of these dating apps have stood the test of time in a very competitive market for over 2 decades.
Relationship Goals – Overall, these sites are pretty similar in that users on both eHarmony and Christian Mingle are mainly looking for serious relationships. If you're looking for causal dating we would encourage you to explore other dating app options as neither of these apps will really fullfill your needs.
Cost Difference of Christian Mingle vs eHarmony
When it comes to the pricing section of the Christina Mingle vs eHarmony debate, there's quite a bit to look at. Cost-wise, Christian Mingle is going to be less expensive across most plans. If budget is the number one concern in your search for an online dating site, stick with Christian Mingle. But if you're concerned more about value and okay with spending a few extra bucks, there's a lot more to look at.
One reason we do like eHarmony despite the higher cost is that it does come with a lot more features. So, you're not just paying more money for the same experience; you're actually getting more bang for your buck. Additionally, we feel like the higher price has a big effect on how seriously the singles take things. When people are more financially committed to something, they tend to put more effort and emphasis on utilizing it. If you had a $5 or a $100 gym membership, which would make you more inclined to go work out?
Try Each Site for Free Now
Before we show you the pricing, we do want to share that you can check out one or both of these sites for free. You'll be somewhat limited on what you can do, but it's an amazing way to get your feet wet and settle the eHarmony vs Christian Mingle debate for yourself once and for all. We've provided links below that will automatically get you started right now.
Current Christian Mingle Cost
| Membership Type | Length | Monthly Cost |
| --- | --- | --- |
| Premium | 6 months | $19.99 |
| Premium | 3 months | $24.99 |
| Premium | 1 month | $42.99 |
Current eHarmony Cost
| Membership Type | Membership Length | Membership Cost |
| --- | --- | --- |
| Premium Light | 6 Months | $65.90 per month |
| Premium Plus | 12 Months | $45.90 per month |
| Premium Extra | 24 Months | $35.90 per month |
One thing we really want to point out about the price of an eHarmony membership is that the site is almost always running some form of a sale that you'll only see after you create a free trial account. Often, this can be as high as 50% off, which brings the comparison of pricing to Christian Mingle to about the same. If budget is important (which is totally understandable), consider creating a free trial account and seeing if they offer you any discounts to sign up.
Feature Similarities and Differences
With a Christian Mingle paid membership, you can browse anonymously, which you don't get on eHarmony.

eHarmony gives you a free "profile check" where a member of their team will review your profile and provide suggestions. You don't get this with Christian Mingle, so you're on your own there.

Profiles on eHarmony are really robust, whereas on Christian Mingle profiles are short and have less information.

Christian Mingle gives you more access to search through profiles at your own will. eHarmony follows through with guided communication and takes a bigger role in helping you find that special someone. Neither is technically better or worse—it just depends on what style you think is best for you.

Both sites have adequate upload space for photos, so no difference there.

Both sites offer some form of swipe-style dating where you can express interest or not on profiles to look for mutual matches. Think of it like Tinder but focused more on serious relationships and less shallow.
Start a Free Trial Now
The best way to compare the sites is to sign up for their free trial accounts, which are linked below. The eHarmony Free Trial is a quick sign up process with no payment required. The Christian Mingle Free Trial is just as easy too. Get started on your journey to love with free access to these great dating communities!
---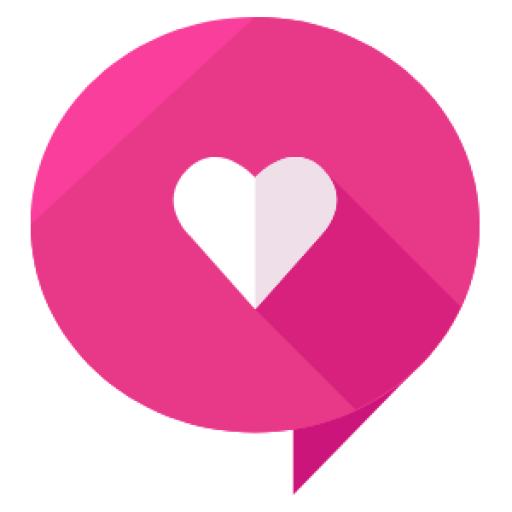 Written By: Healthy Framework Team
The Healthy Framework team has a combined 50+ years of experience in the online dating industry. Collectively, the team has reviewed over 300 dating apps and is known as one of the leaders in the relationship advice and information space. The team's work has been featured on Zoosk, Tinder, The Economist, People Magazine, Parade, Women's Health, Her Campus, Fox, and more.