Comparing Christian Mingle and Zoosk may seem strange, especially if you are coming from a Christian background. However, both of these sites have a lot of fantastic features and high potential when it comes to developing fulfilling, committed relationships.
While Christian Mingle may be the first choice for religious dating, Zoosk has features that really make the site stand apart from the crowd. Features that cater toward singles who want to find compatible matches and sustainable romance. So, if you are looking for the best long-term dating app for you, take a look through this head to head comparison.
You can find out how the sites compare on features, cost, user stats, and much more! Before you spend any money on a site that isn't right for you, take a look below!
Key Differences Between Christian Mingle and Zoosk
Christian Mingle is a niche site that focuses on matching Christian singles with religiously and romantically compatible matches. Zoosk also focuses on great matches, but religious preferences are a minor factor in their decision making.
Zoosk utilizes technology to learn user behavior and use their previous app experience to help guide them toward perfect matches.
Christian Mingle lets paid users message free users, Zoosk users must have a paid membership to message.
Zoosk has a younger user base, with the majority of members being between 24 and 49. Christian Mingle users trend a little older (35+).
Christian Mingle is exclusively focused on committed relationships, Zoosk can be used for all levels of relationships and commitment.
Our Favorite Zoosk Features
Zoosk has an extremely sleek approach to online dating, which means they aren't inundated with a ton of useless, expensive features. Instead, there are just a few features that have a powerful impact on your dating
Smart Picks
Smart Picks is a premium Zoosk feature. When premium users spend time on the site and interact with matches, the app learns their behavior and can determine which matches are more likely to lead to prolonged communication and satisfaction. These matches are presented to singles as their "smart picks."
Match Carousel
Paid and free members will have access to the focal point feature of Zoosk, the Match Carousel. This is the unique way that Zoosk presents you with your daily matches. These matches are shown in a condensed fashion, which keeps users from becoming overwhelmed with choices.
Hearts and Smiles
Hearts and Smiles is another feature available to all users. This is the fastest way to show users from your carousel that you are interested in them. If you are trying to get a user to send you a message, these features can get you where you are trying to go!
Our Favorite Christian Mingle Features
Christian Mingle has evolved their features over the years to make the process fast and fun without losing the integrity that comes with a Christian dating app. These three features help to make Christian Mingle shine among a large selection of modern religious dating apps.
LookBook
This is Christian Mingle's answer to swipe style dating. It keeps things fast-paced, enjoyable, simple, and enticing to younger singles who may be tempted by the plethora of casual dating apps on the market.
Messaging Plus
Messaging+ is a way for free members to have the opportunity to chat with other singles on the app. At face value, free Christin Mingle users are not able to chat with others. However, if a premium user has messaging+, they can initiate a message with a free user. Afterward, the free user can reply and hold a conversation without the usual limitations of a free membership.
Discovery Settings
Discover Settings, or Discovery Preferences, is a way to set advanced filters on your search to ensure that you are seeing singles near you that match your personality, dating goals, and more.
How Zoosk Compares with Christian Mingle – Similarities and Differences
What's the Same
Both sites are great for singles looking for long-term, committed relationships.
Christian Mingle and Zoosk both require a premium subscription to access chat and advanced features.
Both sites are usable on Android and IOS devices.
Zoosk and Christian Mingle are both great sites for Christian singles to connect.
What's Different
Christian Mingle focuses heavily on the religious aspect of users while Zoosk takes a broader look at what singles bring to the table.
Zoosk picks matches for you and offers a select number of people to view each matching period. Christian Mingle offers a swipe matching system to create a broader pool of singles through which you can browse.
Christian Mingle offers an advanced messaging system that lets paid members message free members, Zoosk only lets paid members chat.
Zoosk is perfect for those looking for everything from friends to fiances, Christian Mingle is all about the marriage path and serious commitment.
Christian Mingle Cost vs. Zoosk Cost
Christian Mingle Cost
| Membership Type | Length | Monthly Cost |
| --- | --- | --- |
| Premium | 6 months | $19.99 |
| Premium | 3 months | $24.99 |
| Premium | 1 month | $42.99 |
Zoosk Cost
| Membership | Term | Price Per Month | Total Price |
| --- | --- | --- | --- |
| Basic | ~ | Free | Free |
| Premium | 1 month | $29.95 | $29.95 |
| Premium | 3 months | $19.98 | $59.95 |
| Premium | 6 months | $12.50 | $74.99 |
| Premium | 12 months | $12.50 | $149.95 |
Who Christian Mingle is Best For?
Singles with a Christian background who feel that compatible religious views are an important aspect of dating.
Those who want a dating site where it is possible to message as a free user.
Christian singles that still want to be able to use a modern, swipe-style dating app without the casual intentions.
Those who are ready to move away from one-night-stands and hookups found on many other dating apps.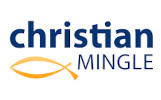 Who Zoosk is Best For?
Singles of all religious backgrounds who want to meet others that are compatible on a multitude of levels.
Those who want an app that will show them the right matches for them based on their preferences and behavior.
Singles who don't mind fewer features so long as the available features are polished and effective.
Those who want an app that can be catered to their dating needs from finding friends to finding a spouse.