It doesn't matter if you're Christian or not—if you've had a television any time in the last 10 years , you've surely heard of Christian Mingle. The dating app, now with over 15 million members, has long been the biggest on the market.
But now there's a new competitor in the game—Upward.
Launched in 2020 by industry giant Match Group, this young and upcoming Christian dating app has garnered an impressive following within Christian communities, especially amongst younger demographics.
So, which of these Christian dating apps is best for you?
In this Christian Mingle vs. Upward breakdown, we're going to look at what each platform has to offer, biggest pros and cons, cost comparisons, and how you can determine which app is best to lead you to love and commitment.
Comparing Christian Mingle and Upward – The Bottom Line Upfront
While choosing the right dating app is important for anyone no matter their background, we do feel there is a lot more to consider when comparing two Christian dating apps. Not only do you need to find a platform that helps you find a Godly match, but you also have to be concerned about things like wholesomeness and boundaries. Even if an app is great at helping you find a match, it won't work if it's not a safe and Christ-centered environment.
With that said, let's dig in. The biggest difference between Christian Mingle and Upward is how the dating apps go about matchmaking. On Christian Mingle, you fill out a profile with some information about you and then you're given access to all your potential matches as one time. You do most of the work searching for matches through the apps filters and matching preference features. In effect, you're in the driver's seat and can look at as many people as you want as quickly or as slowly as you'd like.
On Upward, it's a swipe-style dating app much like Tinder where you must mutually match with someone before you can strike up a conversation. And if this sounds a lot like Tinder, it's probably because Upward is made by the same company that owns Tinder. In effect, it really is just Tinder for Christians, which does cause some concern for us which we get into in our Upward dating app review.
In short, swipe dating apps may cause some serious issues for your mental health. Additionally, the brevity of the profiles means you're matching more on looks and way less on how you connect spiritually.
Of course, on the other hand, just turning you lose to thousands of singles without a ton of direction (how Christian Mingle does things) could be overwhelming and may not be the best approach either. So, we're not really fans of either one of these matchmaking approaches, but if we had to give a win, we'd give it to Christian Mingle. You'd probably be better off with a dating app like Higher Bond where you get curated matches daily without the burnout from swiping.
When it gets to wholesomeness, which is a key concern for a lot of Christians dating online, the win goes to Christian Mingle. Throughout our testing, we really didn't see many scantily clad photos or inappropriate content that you wouldn't want to look at with your Pastor. On Upward, though, there were a lot of scantily clad women, shirt-off pictures, and even stickers where you could share that you were all about "Netflix and Chill" or that you were "Woke AF." We'd venture to guess that most Christians would agree that's not inline with a wholesome approach to dating.
Pricing wise, Christian Mingle costs start at $20 per month, and Upward subscriptions start at around $15 per month. But, the one thing to point out is that Christian Mingle's membership includes all features for that price. Upward, on the other hand, has an a la carte system where you have to pay for additional upgraded features. So, most likely, Upward is going to end up being more expensive if you purchase addons.
Declaring a Winner – Which App Comes Out on Top?
Now that we've touched on the pertinent information, which app wins the Christian Mingle vs. Upward debate? Well, we'd actually like to offer a third option before declaring our winner. As we've mentioned, we have some reservations with how both apps handle matchmaking and some serious issues with wholesomeness with Upward.
What we'd like to recommend is potentially checking out a brand new dating app called Higher Bond. Higher Bond is exclusively designed for more serious Christian singles who want a wholesome environment, don't want to have to deal with swiping, and want curated matches based on real faith-based characteristics. If that sounds interesting, you can read more about Higher Bond here, or use the link below to sign up.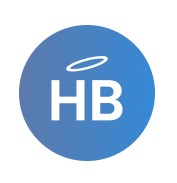 As for the winner of this main debate, we'd have to give the award to Christian Mingle. While Upward has garnered a ton of steam in a short period of time, it really is just Tinder with the word Christian slapped on the front. There is no real focus on the important faith aspects of dating, which should probably be expected as the app is created with the goal of making the most money possible. For us, we'd select Higher Bond first and then maybe Christian Mingle.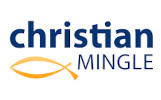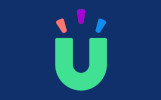 ---
---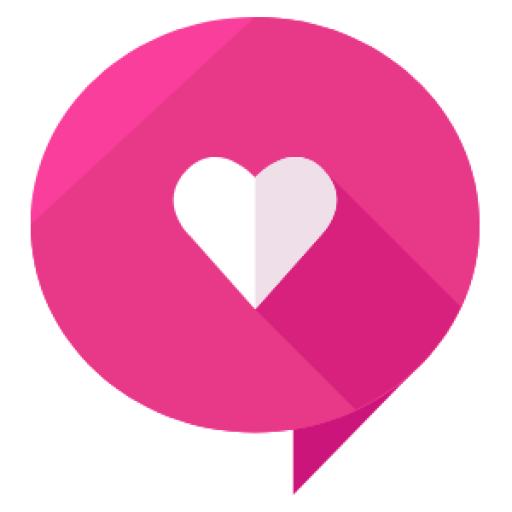 Written By: Healthy Framework Team
The Healthy Framework team has a combined 50+ years of experience in the online dating industry. Collectively, the team has reviewed over 300 dating apps and is known as one of the leaders in the relationship advice and information space. The team's work has been featured on Zoosk, Tinder, The Economist, People Magazine, Parade, Women's Health, Her Campus, Fox, and more.