It doesn't matter if you are Christian or any other religion, if you've had a television in the last 10 years you've surely heard of Christian Mingle. This dating site for Christian singles is one of the biggest on the market and has an impressive track record of user success.
But now there is a new competitor in the game – Upward.
Upward launched in 2020 and, though young, has an impressive following in the Christian crowd. It is especially popular among younger singles.
So, which site is best for you?
In this Christian Mingle vs. Upward breakdown we will look at what each platform has to offer, their overall cost, and how you can determine which site can lead you to love and commitment.
Key Differences Between Christian Mingle and Upward
Christian Mingle is a well-established dating site that has led hundreds of thousands of people toward love and marriage.
Upward has a much more casual approach to modern dating which appeals to young singles.
Christian Mingle is pricier than Upward, but has more amenities to show for it.
Upward uses a Tinder-style matching system that involves liking profiles quickly and hoping for mutual likes.
Which Dating Site is the Best for Christian Singles? Christian Mingle vs. Upward
When it comes to an overall look at online dating as a Christian Single, Christian Mingle has much more to offer than Upward. The site has decades of experience that shows in their fine-tuned amenities like LookBook, Activity Tracker, Discovery Preferences, Match %, and more.
Upward's main selling point seems to be their simplified approach to matching, which takes after sites like Bumble and Tinder. This is a fun and easy way to meet people, but Christian Mingle also offers this type of matching through their LookBook.
Users on Christian Mingle can choose how they want to meet and match, which gives them a power that Upward cannot currently match. That's why we think Christian Mingle is the best overall choice for Christian Singles.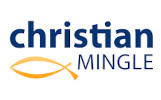 Other Great Dating Site Options
Being a Christian doesn't mean you have to stick to Christian dating apps. In fact, there are dozens of amazing apps/sites where the singles focus on getting to know each other through appropriately-paced digital interaction.
Want to give some new sites a try? Check out our list of the best dating apps on the market! Learn about what each site has to offer and even get easy access to multiple free trials.   
How Christian Mingle Compares with Upward – Similarities and Differences
What's the Same
Both sites are focused on leading Christian singles to other singles that share their values and standards.
Upward and Christian Mingle both welcome users that aren't Christian as long as they are interested in dating Christian Singles.
Both sites have apps available on IOS and Android.
Christian Mingle and Upward are filled with users who consistently say in polls that they are looking for serious relationships.
What's Different
Upward targets younger singles heavily, making their overall user base slightly younger than the users on Christian Mingle.
Christian Mingle has an in depth "Discover Preferences" feature that lets you narrow down your matches in a way that works for you.
Upward's swipe-style app is very similar to sites like Tinder and Bumble.
Upward makes the religion and denomination of users easier to see when viewing profiles.
Why Christian Mingle is More Effective than Upward
It might feel like we are overly praising Christian Mingle, but there are a few very good reasons we believe the platform is better for Christian singles.
Users can access the platform both online and in app form. The full webpage is great for those looking for an easier way to navigate and explore all the available features.
Christian Mingle has been around since 2001. In their time they have perfected digital dating and created a space where users can feel safe and confident in the online dating journey.
Christian Mingle allows users to browse multiple nearby users and see different areas of potential compatibility. Alternatively, users can easily switch to the Look Book and get a taste of the swipe-dating experience offered on Upward.
Christian Mingle is a safe place for singles of all religions and denominations, so long as they are accepting of dating a Christian partner. The goal isn't to keep non-Christian's out, but to offer all users a "Christian friendly" dating experience.
What We Like About Upward
While Upward may not have come out on top in this head to head battle, they have some features that we think users may enjoy.
The modern user base attracts young, eager Christian singles. This makes the platform great for singles between 18-25.
The interface of the app is beautiful and simple to use.
The app is available on all major devices through the Apple App Store and Google Play.
Christian Mingle Cost vs. Upward Cost
Christian Mingle Cost
| Membership Type | Length | Monthly Cost |
| --- | --- | --- |
| Premium | 6 months | $19.99 |
| Premium | 3 months | $24.99 |
| Premium | 1 month | $42.99 |
Upward Cost
| Membership Type | Membership Length | Monthly Cost | Total Cost |
| --- | --- | --- | --- |
| Premium | 1 month | $9.99 | $9.99 |
| Premium | 3 months | $4.99 | $14.99 |
| Premium | 6 months | $3.99 | $23.00 |
| Elite | 1 month | $19.99 | $19.99 |
| Elite | 3 months | $9.99 | $29.99 |
| Elite | 6 months | $7.99 | $47.99 |
Who Christian Mingle is Best For?
Christian singles of all ages who are looking for an established site to lead them toward love and marriage.
Non-Christian singles who are open to dating Christians and want to focus on long-term commitment while dating online.
Those who prefer dating sites that are available both on a pc and through a mobile app.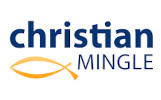 Who Upward is Best For?
Younger Christian singles who are just beginning their online dating journey.
Those who are happy to jump in with a newer app and explore their platform as they change and upgrade.
Singles interested in a Christian twist on swipe-dating (like Tinder and Bumble).