Online dating isn't the taboo topic it used to be, but there is one thing about online dating that people still joke about all the time. That is – online dating is really hard!
The reality is, online dating isn't hard as long as you are using the right dating site for you!
There are dozens of great sites out there and hundreds more that you should avoid. It can be overwhelming trying to determine which sites are worth the trouble of downloading, signing up, and potentially paying for.
Today, we are going to help you learn more about two of the top dating sites out there, Christian Mingle and Hinge.
Key Differences Between Christian Mingle and Hinge
Hinge is a casual dating app that allows users to quickly and efficiently meet others in their area.
Christian Mingle focuses on long-term commitment, true connections, and fulfilling relationships.
Christian Mingle has been around for over two decades and has a very slim selection of tried and true features for their users.
Hinge is a newer dating platform (less than 10 years old) and still seems to be experimenting with features. There are a lot to choose from, but they don't all feel necessary.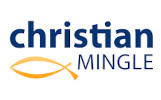 Why Christian Mingle is a Better Choice than Hinge
At this point it may be obvious which site has won our head to head battle. Christian Mingle may seem intimidating to those who aren't strict Christians, but we assure you the site has a ton to offer singles of all religions and denominations.
The platform isn't concerned with your actual religion so much as your willingness to be accepting of a Chritstian partner. That means that all singles can use the site's amazing features to find meaningful connections.
Hinge is a fun site and great for younger singles, but the overly casual approach to dating doesn't do much for those trying to improve their overall dating circumstances. If you are looking for a way to spend the weekend, casual dating apps are great. If you are looking forward to starting a family, sites like Christian Mingle are a much better choice!
How Christian Mingle Compares with Hinge – Similarities and Differences
What's the Same
Both sites incorporate some form of quick-selection matching. This is where the app/site shows you a single profile at a time and you make a quick decision on whether or not that person is someone who interests you.
Hinge and Christian Mingle are both available to use on Android and IOS devices.
Both sites are good for singles of a wide variety of ages.
Christian Mingle and Hinge can both be tested before purchasing by using our free trial links!
What's Different
Hinge is a much more casual dating app that is meant for singles to easily and quickly find new matches, not necessarily highly compatible matches.
Christian Mingle does have a swipe-matching feature, but there is also a standard matching area that focuses on the personality traits and Discover Preferences of the users.
Hinge does not have a website you can access from a computer or standard internet access. This means you must have an Android or IOS device to use the platform.
Christian Mingle has an obvious religious aspect to their dating approach. They are a space for singles that have standards around online dating that nurture the creation of long term romances.
The Number One Christian Mingle Feature
Christian Mingle only has a few features and amenities on the site, by design. The intent of Christian Mingle is to smoothly carry people along the path to love and happiness. Over their multiple decades in business, Christian Mingle has discovered exactly which features help their users. One of these great features is called LookBook.
Christian Mingle's LookBook is a feature that allows users to get a taste of the fun matching style found on casual/hookup apps. Users will be shown a single mini profile at a time and be given the opportunity to like or pass on the profile. If the user likes a profile that belongs to someone who
Hinge's Best Feature
While Christian Mingle only has a few, highly effective features, Hinge has features by the boatload. It seems every time you try to do something Hinge is offering you a premium feature that makes the experience better. Of all these features, our favorite is one called Standouts.
Standouts is a Hinge feature that gets past the surface level matching and allows users to appreciate the personality of the singles in their area. It works by showing off users' responses to prewritten prompts. You can see how their responses compare to yours and use their responses as a great way to break the ice.
Christian Mingle Cost vs. Hinge Cost
Christian Mingle Cost
| Membership Type | Length | Monthly Cost |
| --- | --- | --- |
| Premium | 6 months | $19.99 |
| Premium | 3 months | $24.99 |
| Premium | 1 month | $42.99 |
Hinge Cost
| Membership Type | Membership Length | Monthly Cost | Total Cost |
| --- | --- | --- | --- |
| Premium Membership | 1 Month | $19.99 total | $19.99 total |
| Premium Membership | 3 Month | $13.33 per month | $39.99 total |
| Premium Membership | 6 Month | $9.99 per month | $59.99 total |
Who Christian Mingle is Best For?
Singles that want to avoid casual dating apps and focus their efforts on singles that want long-term partnerships.
Those who are tired of dating sites with fake profiles, dead accounts, and users that never reply to messages.
Christian singles who want to keep their faith incorporated as an essential factor to their dating journey.
Who Hinge is Best For?
Younger singles who want to use a dating app that is predominantly navigated by users under the age of 35.
Those who are wanting to make casual connections or find convenient hookups.
Singles who want an app that has a lot of interesting features for those willing to pay.