The main difference between Christian Mingle and Catholic Match may be obvious from their names, but catering to different religions does not even begin to touch on the differences between these sites!
From their available features to their accessibility, Christian Mingle and Catholic Match are polar opposites in the online dating world.
If you, like millions of others, are considering using a religious dating site to avoid weirdos and one night stands, you might take a look through this comparison, first! Which of these platforms is best for you is dependent on your faith, opinions on interfaith dating, desired features, and even your budget.
Ready to find the perfect religious dating site for you? Read on for our Catholic Match vs. Christian Mingle head-to-head battle.
Key Differences Between Christian Mingle and Catholic Match
Catholic Match has a far stricter approach to religious dating and doesn't allow non-Catholics to use their site. Christian Mingle is open to all religions that are accepting of Christian singles.
Christian Mingle's platform has modern features to make dating feel more fun and exciting, Catholic Match sticks to traditional matching and communication for a straightforward approach.
Catholic Match has 1 million members. Christian Mingle has over 15 million members.
Christian Mingle is available as an app on Android and IOS. Catholic Match has no app version of their platform.
Why We Love Christian Mingle
Christian Mingle's open-arm approach to religious dating provides a place for all singles to gather and find true love. As long as you are open to Christians and dating based on Christian morals, it doesn't matter what religion you are.
Additionally, we enjoy all the modern features on Christian Mingle like Match Percentage and LookBook. This helps the site appeal to a younger audience, which draws youthful singles away from hookup sites and helps create a brighter future for digital dating.
Why We Love Catholic Match
Catholic Match understands the importance of interfaith dating to many Catholics and provides a space where finding love is fast and easy. With Catholic Match, singles don't have to worry about falling for someone only to find out they are spiritually incompatible.
Catholic Match prominently displays each user's religious background and opinions on certain teachings of the Catholic church. Users can also limit their search to singles with a specific religious background to make finding a compatible partner super simple!
More Dating Sites for Religious Singles
| Rank | Site | Free Trial Link | |
| --- | --- | --- | --- |
| #1 | eHarmony | Free Trial | Best Overall for Relationships |
| #2 | Christian Mingle | Free Trial | Best for 100% Faith Focused |
| #3 | Zoosk | Free Trial | Best for More Casual Dating |
| #4 | Higher Bond | Free Trial | Best New Christian App |
| #5 | Christian Cafe | Free Trial | Best Christian-Owned Site |
| #6 | SilverSingles | Free Trial | Best for 50+ Aged Christians |
How Christian Mingle Compares with Catholic Match – Similarities and Differences
What's the Same
Both Catholic Match and Christian Mingle are religiously driven dating sites with a lot to offer their communities.
Christian Mingle and Catholic Match are both intended for users wanting serious relationships, not those wanting quick hookups.
Both platforms are simple to use, though the sign up processes are a bit lengthy.
Catholic Match and Christian Mingle both boast impressive records of helping their members find successful marriages.
What's Different
Catholic Match is incredibly strict with their rules regarding faith and religion. Only Catholics are allowed on the site and there are questions about your religious history to ensure you are actually Catholic.
Christian Mingle takes a welcoming approach to Christian dating. They allow non-Christians to use the platform as long as their dating journey aligns with the moral standards of the Christian dating journey.
Catholic Match is available as a website on your computer but the site is not properly mobile optimized and there are no apps available for the site.
Christian Mingle has been around for less time than Catholic Match, yet they have nearly 15 times the number of users.
Our Favorite Christian Mingle Feature – The LookBook
The LookBook is Christian Mingle's answer to sites like Bumble and Tinder. While users can use the standard matching system to find users that are compatible based on personality and preferences, The LookBook allows users to get a different, more exciting experience.
The LookBook will show you users who may not be 100% compatible based on personality, but who are still interesting and have high potential. You can quickly determine if you like or dislike a profile, after which the LookBook will show you another.
You continue liking and disliking profiles until you like a profile of someone who also liked you. Then, Christian Mingle will notify you of your connection so you can begin a conversation.
Our Favorite Catholic Match Feature – Advanced Search Filters
Users with premium access to Catholic Match can make use of advanced search filters. These allow users to quickly remove incompatible singles from their nearby results. You can narrow users down by religious beliefs, physical traits, and much more.
We love how these filters can improve users' experience and lead them to more successful and meaningful connections.
Christian Mingle Cost vs. Catholic Match Cost
Christian Mingle Cost
| Membership Type | Length | Monthly Cost |
| --- | --- | --- |
| Premium | 6 months | $19.99 |
| Premium | 3 months | $24.99 |
| Premium | 1 month | $42.99 |
Catholic Match Cost
| Membership Type | Length | Cost |
| --- | --- | --- |
| Premium Membership | 1 month | $29.99 per month |
| Premium Membership | 6 months | $14.99 per month |
| Premium Membership | 12 months | $9.99 per month |
Who Christian Mingle is Best For?
Singles from all religious backgrounds and all Christian denominations who care less about finding someone from their specific branch of religion and instead care about finding someone who has a similar moral approach to dating.
Those who want a platform that changes with the times to include interesting new features and mobile optimization.
Singles seeking serious relationships and not friendships, one night stands, or other casual relationships.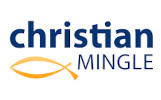 Who Catholic Match is Best For?
Singles of the Catholic faith who want their religious and spiritual beliefs to play a large role in their selection of a great partner.
Anyone who wants a dating platform that is run by individuals that are well versed in the field and know what their users want.
Singles that are tired of the fast-paced, and often lude, environment found on some dating apps like Tinder.