Bumble and Tinder may very well be the two most popular swipe dating apps on the current market. Tinder may be a bit larger than Bumble, but the younger site comes out kicking with great features and a modern approach to casual dating.
The true marker of a dating app's success is in their features, cost, and general usability. So, to compare these two dating giants we are going to dive into everything they have to offer and really determine which app is the superior casual dating platform.
If you are looking to jump into online dating, stop here for our take on the Bumble vs. Tinder battle and everything you need to know before you sign up.
Key Differences Between Bumble and Tinder
Bumble is a site that focuses on women first. This means they let women hold the power regarding initiating messages.
Tinder has far more men than they do women. This can help women get more attention than on Bumble. Bumble has more women than men, meaning men can have better luck on Bumble than Tinder.
Bumble is used for casual dating and friendship, but there are real possibilities for finding love. Some users try to find love on Tinder, but the majority of users say they are only there for hookups.
Tinder charges users more if they are over the age of 30. Bumble charges the same for everyone.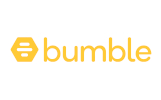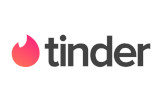 Which of These Dating Sites Is Our Favorite?
Tinder and Bumble both have pretty similar approaches to dating from a broad point of view. In general, they are places where you can quickly meet nearby singles and know that the more people you interact with the more likely you are to go on a good date.
However, that is about where the similarities end.
Bumble has a more subtle approach to dating and focuses on modern features and ideals to try and make their dating platform more useful, safe, and fun. We love the paid features that help with increasing notoriety and streamlining the process. We also love the women-first approach to the matching and chatting rules.
Tinder is a much more in-your-face style of dating app. There is no real compatibility matching, just putting people near each other in a giant pool of singles and letting them swipe left and right until a match is made. This method can be really helpful for those who aren't sure what they are looking for or who just want to have fun.
At the end of the day, we have to ask ourselves: "Which app do we trust to help us find a compatible partner?" Our answer is, Bumble. The site is cleaner, safer, and more relaxing to use than Tinder, which is something that can greatly improve your dating journey.
Some Great Dating Apps to Try Free
Neither one of these two dating sites seems like the right pick for you? That's okay! There are PLENTY of amazing online dating apps you can try right now for free. Take a minute and try a few out.
How Tinder Compares with Bumble – Similarities and Differences
What's the Same
Both are fast dating apps with a swipe-style matching system.
Both sites pull singles based on GPS location and can be used on the go.
Both apps are perfect for making casual connections and friends.
What's Different
Bumble uses modern technique and unique rules to keep users active and safe.
Tinder is more appropriate for finding casual romance than it is making real connections.
Bumble has a set cost for a premium membership that doesn't vary based on your age. Tinder raises costs for users over 30.
Our Favorite Tinder Features
Tinder has a lot of paid features available for different prices, but there are two features we most enjoy – Unlimited Rewinds and Super Likes.
Unlimited Rewinds are a must on a platform like Tinder. Users on swipe sites tend to get ahead of themselves and toss a left swipe where they meant to swipe right. In fact, it is such a common occurrence that it is the basis of many memes. With unlimited rewinds, you can undo all those swiping disasters and ensure all interesting singles are marked appropriately.
Super Likes will get you noticed by matches a lot faster because they push through the standard swiping system and immediately alert a user to your interest. It is a great way to grab someone's attention and can get you noticed by users who may have mindlessly swiped left on you otherwise.
Our Favorite Bumble Feature
Bumble is a great site for female singles because it keeps them safer, and it is a great platform for men because they are more likely to get interested matches. Those features are great on their own, but we also really love these two paid features – Backtrack and Super Swipes.
Backtracks may sound familiar after reading about unlimited rewinds, and that's because they are essentially the same thing. If you accidentally swipe a user the wrong direction a quick little backtrack can get that user back into the proper selection area.
Super Swipes are Bumble's equivalent of Tinder's Super Likes. These swipes push you past the barrier of mutual matches and show users who haven't swiped on you yet that you are very interested. This can often entice them into giving you that proper swipe so that a conversation can begin.
Bumble Cost vs. Tinder Cost
Bumble Cost
| Membership Type | Membership Length | Membership Cost |
| --- | --- | --- |
| Premium | Lifetime | $149.99 |
| Premium | 6 months | $99.99 |
| Premium | 3 months | $59.99 |
| Premium | 1 month | $29.99 |
| Premium | 1 week | $13.99 |
| Premium | 1 day | $3.49 |
| Boost | 6 months | $59.99 |
| Boost | 3 months | $39.99 |
| Boost | 1 month | $18.99 |
| Boost | 1 week | $6.99 |
| Boost | 1 day | $1.99 |
| Spotlights | 1x | $4.99 |
| Spotlights | 5x | $12.99 |
| Spotlights | 15x | $29.99 |
| Spotlights | 30x | $49.99 |
Tinder Cost (Over 30)
| Plan | Length | Monthly Cost | Total Cost |
| --- | --- | --- | --- |
| Platinum | 1 month | $39.99 | $29.99 |
| Platinum | 6 month | $20.00 | $89.99 |
| Platinum | 12 month | $12.50 | $119.99 |
| Gold | 1 month | $29.99 | $24.99 |
| Gold | 6 months | $15.00 | $74.99 |
| Gold | 12 months | $10.00 | $99.99 |
| Plus | 1 month | $9.99 | $7.99 |
| Plus | 6 month | $5.00 | $23.99 |
| Plus | 12 month | $3.33 | $31.99 |
Tinder Cost (Under 30)
| Plan | Monthly Cost | Annual Cost | Save |
| --- | --- | --- | --- |
| Tinder Gold 1-month | $14.99 | $14.99 | ~ |
| Tinder Gold 6-months | $8.83 | $52.98 | 41% |
| Tinder Gold 12-months | $6.92 | $83.04 | 54% |
| Tinder Plus 1-month | $4.99 | $4.99 | ~ |
| Tinder Plus 6-months | $3.00 | $18.00 | 37% |
| Tinder Plus 12-months | $2.33 | $27.96 | 53% |
Who Bumble is Best For?
Female singles who have had bad experiences on other dating sites where users can send unsolicited messages.
Those who like a free app with a low cost premium option.
Singles who want to be able to find friends, lovers, or long-term partners.
Who Tinder is Best For?
Singles of all genders and orientations that are looking for a quick and easy way to meet singles.
Those who are more interested in casual romance than finding long-term partners.
Those who want an app they can use completely free, though some paid features are available.