When it comes to trendy dating apps with a lot of popularity particularly among younger users, two names always headline the discussion—Bumble and Hinge. Both dating apps claim to put a fresh spin on the online matchmaking process that they say brings real results.
Because of the similar claims and the same target demographic, a lot of people who are new to online dating or who are looking for something fresh end up trying to decide between these two options. Today, we're going to give you the biggest highlights, pros, and cons you need to settle the Bumble vs. Hinge debate for yourself.
A Detailed Comparison of Bumble and Hinge
On the surface, it might look like Bumble and Hinge are pretty similar dating apps. They both target younger singles, they both utilize a swiping concept to find matches, and they're both owned by multibillion dollar companies (Bumble is a standalone company and Hinge is owned by Match Group).
This means you won't find many different pros or cons when it comes to things like financial resources, aggressiveness of marketing, or even the userbase size (Bumble has over 43 million users and Hinge doesn't publicly say the number of users, though, it has over 10 million downloads just on Android so it's probably comparable to Bumble).
The Differences Begin With the Matchmaking Process
Where the major differences between Hinge and Bumble start are with how the matchmaking processes work. On Bumble, users swipe to show interest or not in other users. This is much like how things work on Tinder, which is not that surprising as the founder of Bumble was also the cofounder of Tinder which is now owned by the company that owns Hinge. Small world, right?
The major difference, though, is that on Bumble once a mutual match occurs and a conversation is opened, only the woman may send the first message. If a man wants to send the first message, he's out of luck as he can't say anything until the woman chooses to initiate the first message on the match. If she doesn't in a set period of time, the match expires. Our Bumble review explains more about how Bumble works and the idea behind this if you want to learn more.
On Hinge, users select whether they "like" someone or want to "pass". The app says this is different from swiping, but it's really the same thing in our book. Where it's different, though, is that you're able to like different parts of their profile and not just the whole thing. The idea is that this allows you to better indicate what sparked your interest to maybe start a more unique conversation.
Ultimately, neither of the matchmaking processes at Hinge or Bumble are necessarily better; they're just different.
The Types of Relationships Each App Works For
Both Bumble and Hinge are designed to be inclusive dating apps to help people find someone special or someone for more casual dating. With swipe dating apps, the focus tends to be more on casual dating. However, we'd say that compared with other swipe dating apps, both Bumble and Hinge lean a bit more toward casual dating than just hookups (so, not quite to a more serious dating app like eHarmony, but not as casual as a dating app like Tinder).
One area where Bumble shines here is that not only does it work for romantic relationships, but it also works for finding friends or business partners. When you sign up for Bumble, you can use your account for either Bumble Bizz, Bumble BFF, or Bumble Dating. The three can be accessed with the same account but they are not interconnected, so your activity on each will stay independent of the other.
Hinge is only for dating. For some, this may be a pro because the focus isn't spread across three areas. However, for others, it may be a con if they're interested in multiple things.
Pricing Differences of Bumble vs. Hinge
Both Bumble and Hinge utilize a very similar freemium + subscription + a la carte model. In other words, you can get some use out of each app for free, but you are going to be limited in the number of matches you can see per day. Both apps give you the ability to purchase upgraded addons and monthly subscriptions that give you access to more matches, more features, and ways to get an advantage over other users.
Bumble subscriptions start at around $29.99 per month, whereas Hinge subscriptions are slightly less expensive starting around $16.66 per month. If you'd like to see the full costs, membership types, and pricing for addons, we've included links below:
The Winning Dating App Option – Bumble vs. Hinge
The winner of the Hinge vs. Bumble debate really comes down to what you're looking for. Overall, both apps are high quality, have good reviews on both app stores (iOS and Android), and are popular with enough users to be worthwhile. Generally, we'd say both apps are good for casual dating and more serious dating, though, there might be better options if a serious and committed relationship is really what you're looking for.
Here's the bottom line.
If you're tired of casual dating and really want a serious relationship, we'd recommend looking at the list of top dating apps for serious relationships where you'll find much better options.
If you're more interested in a dating app that's trying to break gender norms in dating and give the control to women, we'd recommend giving Bumble a try.
If you're looking for a dating app that gives you more unique ways to indicate interest but still utilizes a mutual match style of dating, we'd recommend giving Hinge a try.
---
---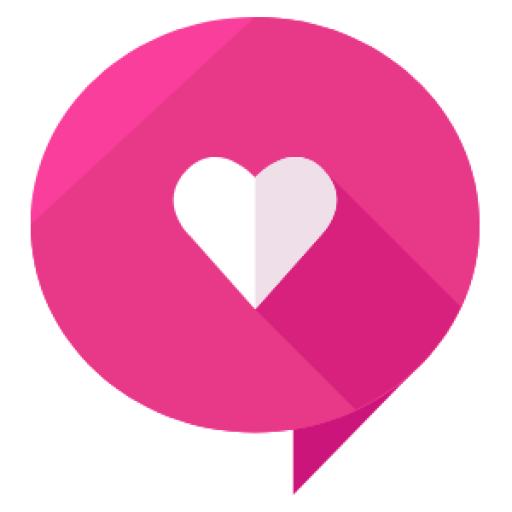 Written By: Healthy Framework Team
The Healthy Framework team has a combined 50+ years of experience in the online dating industry. Collectively, the team has reviewed over 300 dating apps and is known as one of the leaders in the relationship advice and information space. The team's work has been featured on Zoosk, Tinder, The Economist, People Magazine, Parade, Women's Health, Her Campus, Fox, and more.