Did you know that LA has a higher percentage of single adults than NYC does? Even so, an available partner won't just fall into your lap. You have to make things happen if you're going to meet someone special, which might mean attending a speed dating event.
Yep, we just said "speed dating in LA."
We know speed dating sounds so 2005, but there's been a second coming in Los Angeles lately. Find out all about the city's speed dating scene, from the best companies and events to the quality of the singles. We cover it all, starting with our favorite events.
Contents of this page:
How to Book an LA Speed Dating Event
Organizers post speed dating events on Meetup, Eventbrite, and other websites, but be careful about booking the first one you see. Most of those events are hosted by MyCheekyDate. The company sometimes uses other names, such as SpeedLA Dating, but these events are cheeky through and through.
We aren't hating on MyCheekyDate in general. The national company is the go-to choice in some cities, but not LA. Its LA events have earned a mere 2-star rating on Yelp, so we're going with a hard pass.
We did our homework and found the speed dating companies that provide the best events in LA. Check out what we found – and find out how to grab a spot.
Catch Matchmaking – Our Featured Pick
As a local company, Catch Matchmaking puts a personalized touch on its speed dating events.
Plus, it manages to attract high-quality men and women. You can expect a professional crowd and an attentive host if you attend one. And a lot of the attendees are extremely attractive, so you won't feel like cutting and running after walking through the door.
The locations are nice as well, but it's worth mentioning the in-person events aren't held in LA. Instead, you'll have to travel to Marina del Rey or Culver City to attend one. However, the company has temporarily paused its in-person events in favor of online options, so you can go on dates without the drive if you want.
Catch Matchmaking usually hosts fun events, such as speed dating for Western men and Asian women. We've noticed that events for specific groups do better in LA than age-based speed dating, so these gatherings are a hit.
If you're interested in meeting high-quality singles, head to Catch Matchmaking's website and subscribe. Then, you'll receive the details about virtual speed dating events.
Yelp Rating – 4-stars (100+ reviews)as
Event Frequency – Not a set schedule
Number of Dates – 10-15
---
Best Virtual-Only Speed Dating
If you're too busy to attend in-person events, you can participate in virtual speed dating. LA has some cool options, but two stand out.
The Fun Singles – With a 5-star rating on Google, The Fun Singles is a great option for virtual speed dating. It offers several events each week and specializes in speed dating for single professionals. You can grab a ticket to an event on The Fun Singles' website.
League Live – You can access this event through The League dating app or Meetup. Either way, the company will select three people for you to connect with virtually, and you'll talk to each one for a couple of minutes. Get started by joining League Live's Meetup. Then, you can participate each Sunday.
Frequency of Speed Dating Events in LA
Sometimes there will be several speed dating events in LA weekly, but most of them aren't worth your time. Remember what we said about MyCheekyDate? Yep, that's why there are so many events available. It keeps the schedule full, while the best companies generally offer one or two events each week or month.
Instead of waiting it out, you can hop on a dating app to look for love now! Check out our list of the best dating apps in LA so you can set up your next date.
What is Speed Dating Like in Los Angeles?
You know how to book a speed dating event now, but what will it be like? We reviewed LA's speed dating scene, and we're ready to share our findings with you. Get the details on what it's like to attend an event in Los Angeles.
It Can Get Aggressive
We've heard that some LA singles don't play by the speed dating rules. Instead of waiting to find out if they get matches, singles often try to snag phone numbers during the short dates. They don't want to take no for an answer, so it can be uncomfortable.
Age-Based Speed Dating Doesn't Work
While speed dating events based on age are OK in some cities, they attract too wide of a demographic in LA. You'll find everyone from professionals to unemployed guys and gals there, and their interests are all over the map. Singles report that these broad events don't lead to many, if any, matches.
It's Not for the Younger Crowd
Guys and gals in their 20s don't appear to be interested in speed dating in LA. Instead, these events are geared toward people who are 30 and up. League Live is the exception, though. It manages to attract singles who are in their late 20s.
People Drop Out
Apparently, LA singles scope their options, and if they don't like what they see, they head home before the event starts. That means you might end up at an event with just a few people instead of dozens like you were promised.
The Bottom Line: Is Speed Dating a Good Option in LA?
The top speed dating companies offer some fun events that can lead to real connections. They don't hold events often, though, and we don't recommend going to one of the duds.
Now, we know you don't want to stay single, and we don't want that for you, either. In fact, we wrote a guide that details where to meet singles in LA. It has all the info you need to go from single to taken, so check it out.
---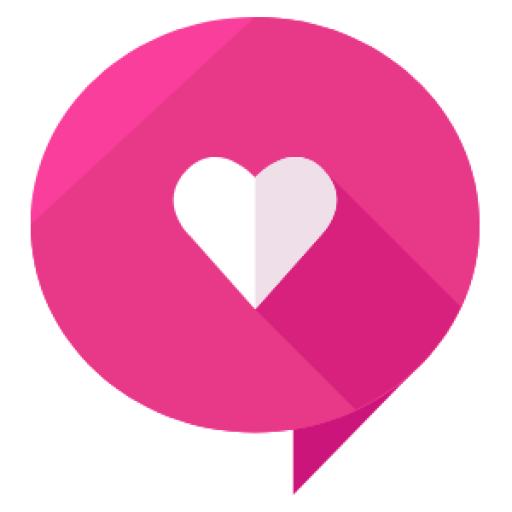 Written By: Healthy Framework Team
The Healthy Framework team has a combined 50+ years of experience in the online dating industry. Collectively, the team has reviewed over 300 dating apps and is known as one of the leaders in the relationship advice and information space. The team's work has been featured on Zoosk, Tinder, The Economist, People Magazine, Parade, Women's Health, Her Campus, Fox, and more.