Ah, "Menver." It earned its nickname because there are so many more single men than women here. Anytime the gender ratio is skewed, you have to think out of the box a bit when dating. And that explains why speed dating is back in the Mile High City.
But which events (if any) should you attend? And what's speed dating really like in Denver?
We have all the answers you need, plus some extra pointers for finding love in this city. There's a lot to cover, so let's get started by going over how to choose a Denver speed dating event.
Contents of this page:
Choosing a Denver Speed Dating Event
Denver has indoor and outdoor speed dating events that range from traditional to quirky, and you can buy tickets on Meetup, Eventbrite, or the organizer's website. Check out some of our favorite Denver speed dating companies and click on the links to reserve a spot.
Two Birds Fit – Best for Getting Active
Who wants to sit inside a venue when there's nature to explore? That's the idea behind Two Fit Birds. It brings singles together in nature for walks and fun activities, and there are ample opportunities for bonding in the great outdoors.
So, here's how it works.
The organizers will pair you with a partner, and you'll take off on a walk and engage in activities. After three to five minutes, you'll be paired with your next partner, and so on, until the end of the event. You can choose up to two people you're interested in, and if the feeling's mutual, you'll have a match.
Speed walking events are held on select Saturdays. You can learn more by visiting Two Fit Bird's website.
Google Rating: 5-stars
Speed Dating Options: Aged-based and Denver-area singles speed dating
Length of Dates: 3-5 minutes
---
Figs & Dates – Best for Traditional Speed Dating
If traditional speed dating's your thing, Figs & Dates is worth checking out. Owner Cynthia usually hosts at least one event a week and does a great job of filling seats with motivated singles. The events are based on age and are extremely well-organized.
You can expect a nice mix of people here, ranging from singles in business casual to jeans. Also, Cynthia creates a low-pressure vibe, allowing you to connect without fear. Learn more (and book a spot) by visiting Figs & Dates' website.
Facebook Rating: 5-stars
Speed Dating Options: Age-based speed dating
Number of Dates: Maximum of 16 dates
Length of Dates: Five minutes
---
What to Avoid – MyCheekyDate
A global speed dating company, MyCheekyDate goes by various names in Denver, including Relish and SpeedDenver Dating. Now, we like MyCheekyDate in some cities but are disappointed with its Denver events.
Denver participants often complain of rude staffers, canceled events, and low turnouts. Unfortunately, this is the most active company on Denver's speed dating scene, but we recommend passing on these events.
Frequency of Denver Speed Dating Events
While Denver has several speed dating events a week, most of them are duds. You can usually find one quality event a week. Sometimes, there are only one or two solid events a month.
That's not as much as you expected, is it?
Fortunately, dating apps are always open for business. The key is picking the best site for your location and needs. We created a guide to the best dating apps in Denver. Check it out so you can hit the ground running.
Denver's Speed Dating Scene: What to Expect
Are you a little nervous about attending a speed dating event? We know it's hard to go in blind, so we're sharing some info on what to expect.
Lots of Rusty Singles – Singles who feel comfy approaching others don't hit up speed dating events in Denver. These events tend to attract people who have been out of the dating game for a long time or have yet to master talking to potential dates.
There's a Mix of Folks – From what we've heard, you can expect a pretty big mix of people at speed dating events. And while that's great, there's a downside – it's hard to find compatible partners. People are all over the map, so there's a good chance you won't connect with anyone.
Traditional Isn't In – Some national companies have tried their hands at traditional speed dating in the Mile High City, and it's a bust. There are simply too many fun things to do in Denver, so most singles aren't into following the standard (and boring) format. If you see a traditional speed dating event pop up, we recommend running since there's a good chance it'll get canceled. The events hosted by Figs & Dates are the exception to this rule, though.
It Can Get Active – Singles here are an active bunch, and that comes through in the speed dating scene. A lot of folks want to meet people who enjoy the great outdoors and seek out events that include physical activities, such as walking.
The Bottom Line: Is Speed Dating in Denver a Good Choice?
We love some of the local speed dating events, especially anything hosted by Two Fit Birds. But as far as traditional speed dating goes, we have to pass on the Mile High City.
We aren't going to leave you hanging there, though. Check out this guide on where to meet singles in Denver. It covers the entire dating scene, so you can find your plus one.
---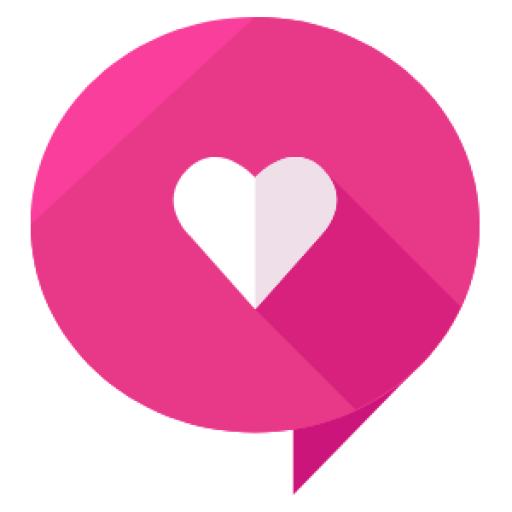 Written By: Healthy Framework Team
The Healthy Framework team has a combined 50+ years of experience in the online dating industry. Collectively, the team has reviewed over 300 dating apps and is known as one of the leaders in the relationship advice and information space. The team's work has been featured on Zoosk, Tinder, The Economist, People Magazine, Parade, Women's Health, Her Campus, Fox, and more.