Speed dating went out of vogue a few years back, but it's making a comeback in Dallas. It might not be as hot as it was in its prime, but there are still several events a week. Some of them are a ton of fun, while others are duds.
But don't worry about choosing the wrong one, because we have all the info you need to make the right decision. We even share what speed dating's like here, so you'll know if you want to grab some tickets.
Are you ready to learn everything about speed dating in Dallas? Let's get started with details about the best events in the city.
Contents of this page:
How to Book Speed Dating Events in Dallas
Speed dating is gaining popularity in Dallas, but that doesn't make finding events easy. Sure, you can hop on Eventbrite or Meetup to score tickets, but you risk ending up at a disorganized event without many dates.
Instead of booking an event at random, learn about our three favorite speed dating companies. Find out what makes these companies stand out and how to secure tickets.
The Dallas Dating Company – Best Nontraditional Speed Dating
Does traditional speed dating seem a little dull to you? You can avoid tradition and still meet singles by attending one of the Dallas Dating Company's speed dating nights. It hosts a handful of events throughout the year, and they're different in every way.
These events last for an hour, and since there are only six dates, you'll have plenty of time to connect with each person. The attendees are also curated and verified to ensure compatibility and safety during the mini-dates.
Oh, and the service here is top-notch. The hosts make sure that everyone is comfortable and having a good time. And if you feel a little nervous, you can enjoy the drinks that are provided.
The Dallas Dating Company has a 4.1-star rating and almost 200 reviews on Google. If you'd like to get in on the fun, you'll need to join. Head to The Dallas Dating Company's website to get started.
The Bottom Line: The Dallas Dating Company provides its own spin on speed dating to stellar results. Because the attendees are vetted, you're more likely to find a match – and less likely to encounter unsafe singles.
---
MyCheekyDate – Best Traditional Speed Dating Option
Now, if you prefer to go with tradition, you can't beat MyCheekyDate. You might have heard of this speed dating company before. It hosts events around the globe and was even featured on Bravo. So yeah, we have to admit that MyCheekyDate is a pretty big deal in the speed dating world.
So, what makes it stand out? It's all about sophistication and elegance. Seriously, the hosts ensure that everyone plays by the rules, so you won't have to worry about rude jerks ruining your night.
Actually, that's not the only reason MyCheekyDate stands out. It also has more events than any other company in Dallas. It hosts two events at nice establishments most weeks, so you won't have any trouble finding one to attend. The events are based on age, and a lot of them sell out.
Now, while this is traditional in most ways, you'll connect for 6-7 minutes per date. That's a little longer than most speed dating events, and you can expect eight or so dates a night.
MyCheekyDate has hundreds of reviews and a 4.4-star rating on Trustpilot. It's one of the leading speed dating companies, and you can book a spot on the website. Head to MyCheekyDate's website to reserve your spot.
The Bottom Line: MyCheekyDate is a leading speed dating company, and it runs its events like a well-oiled machine. You'll encounter all kinds of singles at these events and might walk away with a connection or two.
---
League Live – Best Virtual Option
Do you love the idea of speed dating but don't feel like getting out? Hey, we get it, and we're here to help. The League dating app is available in Dallas, so you can participate in League Live speed dating each Sunday.
The League is an ultra-exclusive dating app, and you can say the same about League Live. The team chooses three dates for you based on your personal preferences, and you'll chat with each one for two to three minutes. We're confident you'll make a real connection if you participate.
Are you interested in exclusive speed dating from the comfort of your home? First, sign up for an account with The League. Then, you can join League Live on Sundays.
The Bottom Line: The League is our favorite dating app for young professionals, and League Live is the best speed dating option for that demographic. It doesn't take up much time, and since the singles are hand-picked, it provides excellent results.
How Often is Speed Dating Available in Dallas?
You can find speed dating events in Dallas on the weekends, along with some other days of the week. However, we've heard that these events often get canceled, so having a ticket isn't a guarantee.
We think it's good to have a backup plan, so check out our resource on dating in Dallas. It has all the info you need to find your special someone.
What's it Like to Go Speed Dating in Dallas
You might think that speed dating is the same from one city to the next, but that's not the case. We took a deep dive into Dallas's speed dating scene and found some ways these events are unique. Let's take a look at what to expect if you go speed dating in the Big D.
Women Travel in Packs
Most of the women attending speed dating events in Dallas don't want to go alone, so they bring their friends. While that's fine on the surface, it makes it challenging for guys. If you're a dude, you might speak to five friends in a row before meeting anyone else. And if you strike out with one, you'll strike out with the entire friend group.
Expect to Meet Out-of-Towners
Traffic in Dallas is a beast, and most singles don't want to drive for dates. Unfortunately, Dallas speed dating events attract people from other cities, so if you do connect, the relationship might not be viable in the real world. Now, it can work if you're down with driving to meet up after the event, but keep this problem in mind.
Some People Get Mad
A lot of people don't end up with any matches at these events, and some of them get mad about it. Unfortunately, many of them show up at future events, and the anger can intensify with each matchless evening.
We have to throw in something about dating apps here. That's one of the reasons we like online dating so much. You don't have to worry about someone throwing you an attitude if you don't pick them. You can just block that person and move on without getting into an argument or being a landing spot for their feelings.
The Bottom Line: Is Dallas Speed Dating a Good Choice?
We like Dallas speed dating events with hand-selected singles but don't love the "come one, come all" options. If you go that route, you can end up with angry singles, as well as people who live far outside of Dallas.
If you're having trouble finding an event with a curated guest list, we recommend trying someone else. Read our blog post to find out where to meet singles in Dallas. It includes some great info on Dallas dating apps.
---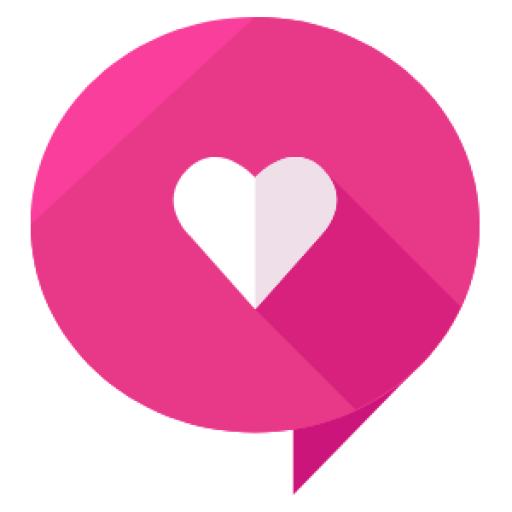 Written By: Healthy Framework Team
The Healthy Framework team has a combined 50+ years of experience in the online dating industry. Collectively, the team has reviewed over 300 dating apps and is known as one of the leaders in the relationship advice and information space. The team's work has been featured on Zoosk, Tinder, The Economist, People Magazine, Parade, Women's Health, Her Campus, Fox, and more.