Are you tired of being single in the city and ready to put yourself out there? If so, speed dating might have caught your eye. New events pop up in Chicago every week, and each provides yet another way to meet available men and women.
But which events should you attend, and what's speed dating really like, anyway?
We're going to cover all the details and share insights into Chicago's speed dating scene. Let's get started with an overview of Chicago's best speed dating companies.
Contents of this page:
Best Chicago Speed Dating Companies
If you're thinking of attending a speed dating event, you have two choices. You can head to Eventbrite or Meetup to grab tickets or visit a speed dating company's website. We recommend going the website route so you can choose a top-rated company.
We've hand-selected a few of our favorites. Check out the top companies and find out how to secure your tickets.
League Live – Best for Making Elite Connections
Let's be honest for a second. Most speed dating events are full of randos who aren't going to make your heart flutter. If you want to bypass the time wasters and make genuine connections, League Live is the speed dating event for you.
So, this is virtual speed dating, courtesy of The League dating app. You can log in each Sunday to meet with singles The League selects based on your location, education preferences, height, and other factors. You'll only go on three two-minute dates, so it only takes six minutes of your time.
League Live just launched in Chicago, so it hasn't accumulated any reviews yet. However, The League is one of our favorite dating apps for high achievers, so we have high hopes for its take on speed dating.
There's just one thing to keep in mind – you need to be a member of The League to participate. Start by signing up for The League. Then, join The League Live's Meetup group.
Are you worried about getting approved for The League? Check out our blog post that explains how to get into The League dating app. You'll learn everything you need to know to become a member. Then, you can join League Live.
Key Takeaways:
Virtual speed dating
Three two-minute dates (six minutes total)
Every Sunday
Dates are vetted based on preferences and other factors
Must get approved for The League dating app before joining speed dating
---
MyCheekyDate – Best for Countless Options
MyCheekyDate has pretty much taken over speed dating in Chicago. Sometimes, it goes by different names, such as Chicago Speed Dating, but the events are cheeky through and through. The company does a nice job of maintaining a pretty even balance of men and women, and you'll have at least a handful of six-to-seven-minute dates.
It hosts two or more events in Chicago a week, and it's known for its sophisticated service. And let us tell you, it takes sophistication seriously. The host doesn't have any problem kicking out ill-mannered singles, so you can expect a high-quality dating pool. That's helped the international speed dating company earn a 4.4-star rating on Trustpilot.
Do you want to get cheeky? You can sign up for a speed dating event on the MyCheekyDate Chicago website.
Key Takeaways:
Dates last six to seven minutes (sometimes longer if few people show up)
A minimum of four dates per event, but usually more
Stellar customer service
Sophisticated clientele
Events based on age
4.4-star rating on Trustpilot
---
Chicago First Dates – Best for Dating by Type
Chicago First Dates generally has two to three events a week, and each is based on age or category. For instance, you can attend a Single Professionals or African American Speed dating event.
It hosts in-person and virtual events, with many of its offerings taking place in the suburbs instead of the city. Regardless of which you choose, you'll go on around ten mini-dates, and they'll last for five minutes each.
Chicago First Dates has a 3.5-star rating on Yelp, so the reviews are mixed. Some of the customers are extremely happy, while others are upset about cancellations and other issues. Even so, this is one of the most popular speed dating companies in Chicago. If you're interested, check out the events on Chicago First Dates' website.
Key Takeaways:
Events based on age and type (professionals, African Americans, etc.)
Around ten dates per event
Dates are five minutes each
3.5-star rating on Yelp
How Often Will There Be Events?
Speed dating events are usually hosted every Thursday and at least one weekend day in Chicago. However, they don't follow a set schedule, so you might have trouble finding one when you're ready to mingle.
Fortunately, you can hop on a dating app any time you want to connect with single men or women in your area. Get our thoughts on the best dating apps in Chicago so you can get started.
Chicago Speed Dating 101 – Everything You Need to Know
Speed dating's like pizza. It's different in Chicago than everywhere else. Now, you know that Chicago pizza is the best (stand down, STL), but what about speed dating? Get the details on what to expect if you attend an event.
It's More Like a Party
Chicago speed dating doesn't tend to be as organized as in some other cities. You'll feel like you're at a party instead of a controlled speed dating event, making it harder to form real connections.
Maybe it's because of the party environment, but guys and gals don't tend to take these events seriously. Basically, they come so they can share some funny stories with their friends. Let's just say they don't have love on their minds.
Cancellations are Common
Speed dating hasn't caught on in Chicago like in some cities, so organizers have trouble getting enough signups. When that happens, they cancel the event – sometimes a few hours before you're supposed to show. This seems to be a problem from company to company, although customers of Chicago First Dates seem to lodge the most complaints about late cancellations.
It's a Verbal Groundhog Day
With the exception of League Live, Chicago's speed dating events run on the longer side of things. We're all about two-minute speed dating and find anything longer exhausting. Seriously, picture yourself repeating the same things every five minutes. You'll be wiped out by the time you're done.
The Bottom Line: Is Speed Dating a Good Choice in Chicago?
While some people enjoy speeding dating in the Windy City, the events are often a miss. The lack of interest makes cancellations far too common, and a lot of the folks who do come aren't that into it.
Fortunately, there are lots of other ways to meet people in Chicago, and we have all the info. Check out our blog post on the best ways to meet singles in Chicago. You'll feel like a dating pro when you reach the end of the article.
---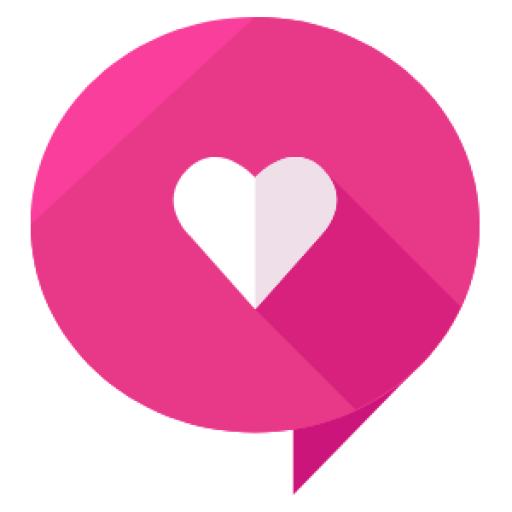 Written By: Healthy Framework Team
The Healthy Framework team has a combined 50+ years of experience in the online dating industry. Collectively, the team has reviewed over 300 dating apps and is known as one of the leaders in the relationship advice and information space. The team's work has been featured on Zoosk, Tinder, The Economist, People Magazine, Parade, Women's Health, Her Campus, Fox, and more.