The latest data shows that there are around 80,000 more single women than men in Atlanta. No wonder it's so hard to score dates. If you're one of the thousands of people looking for love, it might be time to mix things up by going speed dating.
We know speed dating sounds like a relic, but it's making a resurgence in Atlanta. Learn all about it, from booking events to what to expect when attending an event.
Contents of this page:
How to Get Atlanta Speed Dating Tickets
Now, some people head to Meetup, Eventbrite, or AllEvents.in to find speed dating events and book tickets, but we don't recommend that. Instead, we've identified the best speed dating companies in the city. Check them out, and click on the links to go to their websites.
MyCheekyDate – Best In-Person Speed Dating Company
When it comes to Atlanta speed dating, MyCheekyDate runs the market. Seriously, it goes by different names, including Relish, but most of Atlanta's in-person speed dating events are through this company. And as much as we don't love a monopoly, it's not a bad thing when it comes to MyCheekyDate.
See, MyCheekyDate is the premier speed dating company in the United States. It's been covered in numerous publications and was even featured on "Rate the Date" on Bravo.
So, yes, MyCheekyDate has a reputation on the speed dating scene.
These speed dating events are more sophisticated than most, even down to the locations. They alternate between Divan Restaurant and Floataway Café, setting the scene for a high-class evening. And high-class it is since the host makes sure everyone is on their best behavior.
Usually, the events have at least 16 singles, although there are as many as 40 sometimes. The dates last for 6-7 minutes but don't stress about getting tired. You'll get an intermission to rest up before meeting more single men or women.
MyCheekyDate has a 4.4 rating on Trustpilot, with hundreds of rave reviews. You can add to the list of satisfied customers by purchasing tickets to an event on MyCheekyDate's website.
Virtual Speed Dating in Atlanta
League Live – After creating an account on The League dating app, you can sign up for League Live. League Live is The League's version of speed dating, and it occurs every Sunday. You'll connect with three hand-selected singles for two minutes each, and they'll be the cream of the crop. Join The League Live's Atlanta Speed Dating Meetup if you'd like to participate.
Couple.com – You can log in and connect with up to 16 singles from the comfort of your home via Couple.com. You just need to sign up for the Meetup to receive your virtual link. Couple.com holds the virtual speed dating event every Thursday, and it's free to attend. It's still pretty new, so it doesn't have reviews, but you can learn more by visiting its Meetup page.
How Often Will There Be Events?
You can find two or three events a week most weeks in Atlanta. But there's a catch – the organizers can cancel speed dating events at the last minute if there aren't enough people. The same's true if the gender ratio is off, so while there might be several events on the books, there's no telling how many will actually happen.
Fortunately, that's not an issue with online dating. Check out the best dating sites in Atlanta so you can make a genuine connection.
What's Speed Dating Like in Atlanta?
Are you on the fence about speed dating and want to learn a little more about it? We reviewed all the info, and now, we're going to share some insights into Atlanta's speed dating scene.
It Can be Socially Awkward
So, talking to men and women isn't easy for everyone. People have to practice those skills, and a lot of them do just that at speed dating. Since so many attendees are working to improve in this department, the mini-dates can get pretty awkward.
There are So Many Men
It's a lot easier for Atlanta speed dating companies to sell tickets to men than women. Still, they do their best to provide a pretty even gender balance. Rumor has it that includes giving some free tickets to women to fill seats. When you walk into an Atlanta speed dating event, keep in mind that some of the people might have been dragged there to serve as warm bodies, so not everyone is down for connecting and dating.
And there's something else to consider – speed dating events get canceled when those seats can't be filled. You're probably not going to attend an event with 30 guys and two women. Instead, the company will notify you about changing the date. This can be pretty frustrating, so make some backup plans just in case.
It Skews Older
Most people think of young professionals when it comes to speed dating, but that's not the reality in Atlanta. These speed dating events tend to skew older, with lots of people in their 40s and 50s. Of course, there are some age-based speed dating events if you want to meet younger people. Keep in mind that younger folks aren't as interested in speed dating, so it's harder for organizers to sell tickets.
The Bottom Line: Is Speed Dating in Atlanta Worth It?
If you need to fine-tune your communication skills when dating, speed dating is a great opportunity for you. Otherwise, we don't recommend speed dating for Atlanta singles. Far too many people are disappointed at the end of the night, so we'd pass.
That doesn't mean we don't want you to find love. We just think you should go about it another way. In this case, we think online dating is a better option.
There are lots of fantastic dating apps to use, but eHarmony is our favorite choice for Atlanta singles. Check out our eHarmony review to see why this site is a much better fit for finding love. Also, get more details on how to meet singles in Atlanta by reading our guide.
---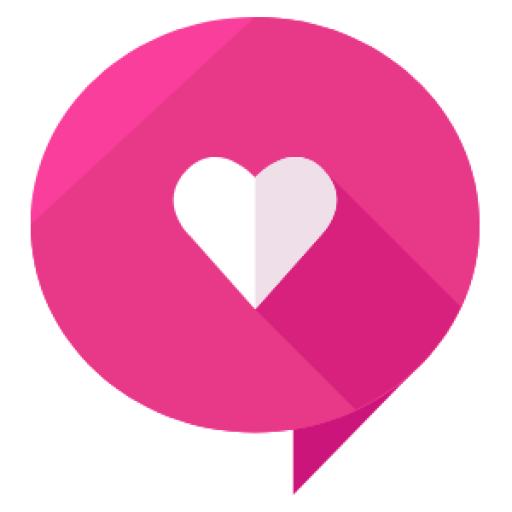 Written By: Healthy Framework Team
The Healthy Framework team has a combined 50+ years of experience in the online dating industry. Collectively, the team has reviewed over 300 dating apps and is known as one of the leaders in the relationship advice and information space. The team's work has been featured on Zoosk, Tinder, The Economist, People Magazine, Parade, Women's Health, Her Campus, Fox, and more.