While love tends to move at its own pace, that doesn't mean there aren't things that we can do to help speed up the process. One of the most popular ways to meet new singles that looks to directly increase that pace is speed dating.
Maybe you've seen it in the movies? Maybe you had a friend mention it to you? Or maybe you saw an event coming up and are wondering what speed dating is all about?
In this guide, we're going to cover all of that (and more). We'll start by talking about what speed dating is and how speed dating works. From there, we'll help you decide whether it's the right fit for your relationship needs.
And then finally, we'll close with how to find speed dating events in your city and share some helpful resources to get you up to speed on speed dating—pun intended. Fasten your seatbelt and get ready to learn everything you'll ever need to know about speed dating!
---
Contents of this Article – Jump Ahead:
What is Speed Dating?
Started in the late 90s by a Jewish Rabbi, speed dating is an innovative way for singles to meet in a fast-paced but low-commitment style environment. The process of speed dating, which usually takes place at local bars, restaurants, churches, or community centers, grew rapidly in popularity in the early 2000s, faded a bit after about a decade of prominence, but is seeing a resurgence in communities all around the US and the world.
How Does Speed Dating Work?
While different speed dating events may have different setups or "rules", the general premise of how speed dating works is relatively the same across the world.
The promoters putting on the event will announce signups usually a few weeks or months before the event takes place. Using the example of a heterosexual speed dating event, the promoters will look to sign up an even number of men and women to attend.
On the day or night (they're usually in the evening) of the event, everyone meets up at the event location. The promoters will usually welcome everyone and go over how the event is going to work. What will then happen is all of the women will take a seat at separate tables for two. Each man will then be paired up with one of the women and take a seat at the table with them.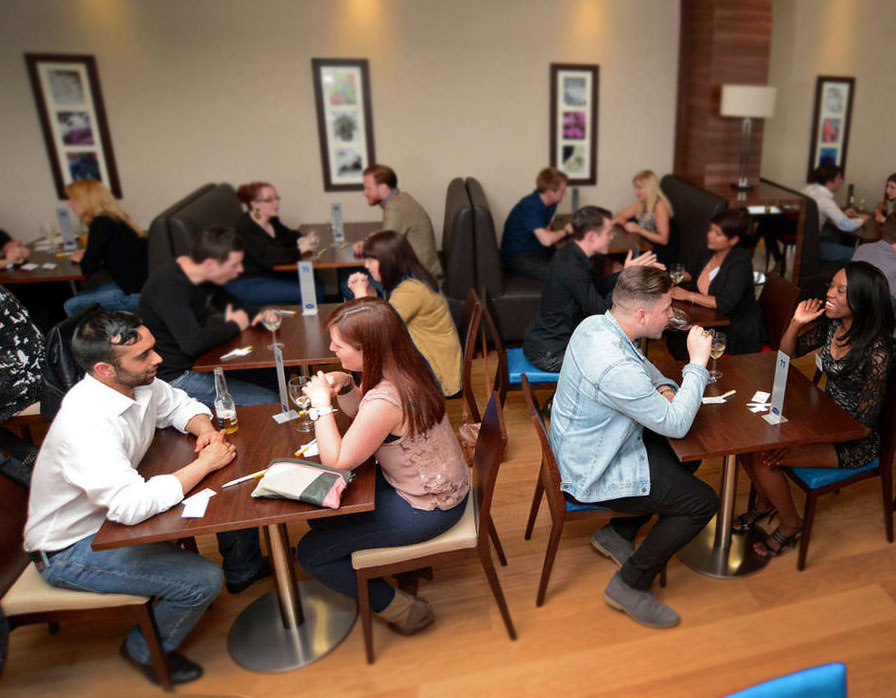 A timer will be set anywhere from usually two minutes to five minutes. Once the promoter says begin, you will have that time period to talk and get to know that person. At the end of the time period, a bell will ring, and all of the men will get up and move one table over to be seated with a new woman. The time will be reset, and you will again have two minutes to five minutes to talk and get to know each other.
This process continues until every man and woman have had an opportunity to talk for the time period and get to know each other.
After each little "mini date", each person has a card where they can mark if they are interested or not in getting to know that person further. After the event has concluded and everyone has left (usually the next day), the event promoters will compile the data from the interest cards and will let you know if there are any mutual matches.
It's a lot like swiping on dating apps like Tinder or Bumble that require mutual interest for things to go further. Along with your list of mutual matches, you'll be given contact information for your matches so you can reach out and talk further or set up a one-on-one date.
Another Great Accessible Dating Option to Consider
We're going to go a lot more into how you can know if speed dating is right for you in just a minute. But before we get there, we want to share another super-effective option that you may or may not have considered.
Speed dating is often referred to as the original online dating. Before the technology was available, it aimed to help people find faster and more efficient ways to connect.
One of the main reasons for the decline in the popularity of speed dating was the growth of online dating. Technology is just able to do things that we're unable to accomplish in person.
So, why do we bring this up? Well, if you haven't given online dating a try and are looking for something that can replace or complement speed dating, we think you should check it out!
Here are a few of our favorite online dating sites that you can try right now. Sure, it's not traditional speed dating, but it's the more efficient option that grew out of speed dating.
---
Pros and Cons of Speed Dating
Before we dive into helping you decide if speed dating is right for you, we think it's helpful to list out some of the major pros and cons of the dating style. These lists are not meant to be a complete list but mainly the important highlights for you to consider.
Pros of Speed Dating
Physical catfishing isn't possible – Because you're meeting everyone in person, you can clearly see what they look like. You won't be able to verify the things they say, but that's the case in every single area of dating.
Meet a lot of people in a short period of time – Because of the nature of speed dating, you get to meet a lot of singles in a very short period of time. (Learn more about the kinds of people you will meet speed dating)
Great for people who want to get out of the house – If part of the reason you want to start dating is to get out more, speed dating gives you a great reason to do it that doesn't require you to do much other than show up.
Helps to build communication skills – There is nothing that makes you better at dating or talking to singles than…well…dating and talking to singles. Speed dating gives you the platform to do just that.
Chance to meet someone special We can't forget that speed dating just might help you to meet that special someone. If it does, that's the biggest pro of them all.
Cons of Speed Dating
Can only happen when events are scheduled – You're going to be limited in when you can speed date to the times when events are happening. Unlike something like online dating where you can do it anytime you want, you're stuck in the confines of the schedules of the event promoters.
May be more expensive than online dating – Speed dating does cost money. Often, the cost of one speed dating event is the same or more than one month of online dating. Yes, this often comes with a free drink and maybe something else, but it does add up if you want to do multiple events.
Not great for introverts – There's no reason to sugarcoat this. If you don't like talking to a lot of people in one night or find that overwhelming, speed dating is not going to be your cup of tea.
Is Speed Dating Right for You?
Now that you know what speed dating is, how it works, and the major pros and cons, the next big question is whether it's the right fit for you.
Here's our take on it. If it sounds like something exciting and you're on the fence about it, try it once. If you don't like it, you never have to do it again. If you love it, awesome!
If you're an introvert who has no interest in becoming better with conversations or meeting people in public, you might be a better fit for online dating.
If you're an introvert who wants to work on those things, though, speed dating could be a good opportunity to practice in an environment where you know that everyone is there for the same purpose.
And finally, if you're an extrovert and you thrive in these types of environments, give it a shot! Remember, you can always do it as a supplementary option alongside traditional dating methods and online dating.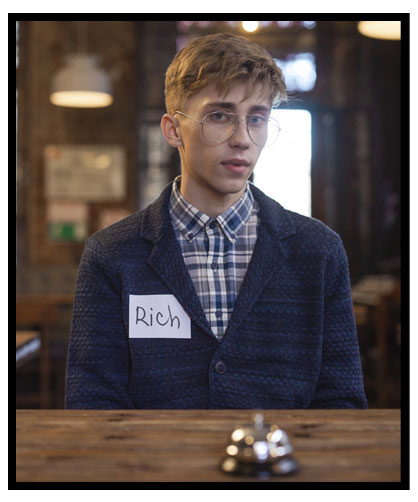 The Bottom Line — the only way you'll truly know if speed dating is right for you or not is to give it a try at least once. At a minimum it'll give you a story!
4 Ways to Find Speed Dating Events in Your City
If you made it this far, you've most likely decided that you're ready to give speed dating a try! Exciting, right? But that brings up the next question—how do you find quality speed dating events in your city?
The good news is there are a lot of places to look. Here are four of the best places to find speed dating events in your city.
1. Local Event Calendars
Most speed dating companies do a pretty good job of getting their events listed on local event calendars. Take a minute to Google local event calendars in your area or look on some of the common websites like local news channel websites. Once there, search for "speed dating" or "speeddating" events and you should see anything happening in the area.
2. Speed Dating Companies in Major Cities
In the early days of speed dating, most events were one-offs put on by random organizations. Today, though, there are some major speed dating companies with well-oiled operations all around the US and the world. These companies basically have the system down to a science, which means a super smooth experience for you and the other singles.
Generally, these companies stick to the major cities and areas where the dating scene may be popular. If you live in a big city, take some time to seek out some of these big companies to see if they are servicing your area.
Below we've included several guides specifically for speed dating events in bigger cities that outline actual companies and more specific ways to find events:
3. Local Organizations
The above options work great if you live in a big city. However, if you're in a more rural area or the suburbs, that might not be an option. Still, there is a good possibility that you may have options in your area. You'll just have to look a little harder.
Some of the best places to look include local organizations. Places like the YMCA, restaurants, bars, churches, etc., are all options to consider. Generally, you'll see these listed on the event calendars, but they may only have it listed on their website. Again, a Google search could be helpful.
4. Speed Date Online
In the past few years, we have seen a lot of companies trying to bring the way speed dating works to the online realm. Some sites it is 100% all that they do, whereas others have it built in as a feature. For example, The League Dating App offers what they call Happy Hour a few times a week where you can actually speed date through your webcam or phone camera.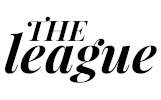 Regarding the speed dating only apps, most of the ones we've seen are super small and haven't had much luck getting off the ground. If online is the way you want to go, you're better off
Speed Dating FAQ
How long do speed dating events usually last?
Typically you can plan on around 2 hours. That being said, this is very much contingent on the setup of the event, the amount of time allowed for each date, and of course the number of singles that show up.
Does speed dating work?
The answer to this is a bit tricky. If it never worked then these events wouldn't exist, but by design it is a very rushed format. What this means is that it's often hard for people to make real connections. It's estimated that about 20% of participants will find a match.
What do you talk about when speed dating?
When it comes to talking points it's important to remember that you don't have a lot of time. We recommend sticking to unique questions that don't require extremely lengthy answers. Some great topics might be careers, hobbies, favorite foods, etc…
That being said, remember the purpose. You're both trying to assess if there might be some spark of mutual attraction. For this reason, it can be wise to address questions around things that are important to you. Boring or unimportant questions could be a turn off to both parties.
Does speed dating have to be done in-person?
Nope! Online speed dating events are becoming quite popular. That being said, we strongly recommend fully researching the event and having a good grasp of online dating safety before entering the chat room. This will make sure you know what you're in for and what red flags to look out for.
What should I wear speed dating?
Typically these events are held at bars or other casual venues. Unless the organizer of the speed date sets a dress code (which is rare…), you're free to wear basically anything that makes you feel relaxed and self-confident. Can't decide? A comfy sweater and your favorite jeans go a long way.
---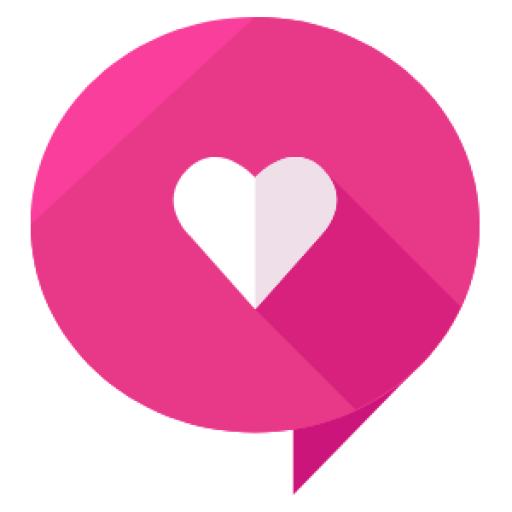 Written By: Healthy Framework Team
The Healthy Framework team has a combined 50+ years of experience in the online dating industry. Collectively, the team has reviewed over 300 dating apps and is known as one of the leaders in the relationship advice and information space. The team's work has been featured on Zoosk, Tinder, The Economist, People Magazine, Parade, Women's Health, Her Campus, Fox, and more.