Just because you're over 50 years old doesn't mean that the world suddenly stops spinning and you're relegated to a boring and uneventful life. And it sure doesn't mean that your chance to find love and meaningful relationships is over!
Finding other like-minded singles as a senior is the first step in keeping the fun, passion, and energy alive into your later years.
In this article, we're going to show you just how to do that. More specifically, we're going to show you how to meet singles as a senior and where to start your search.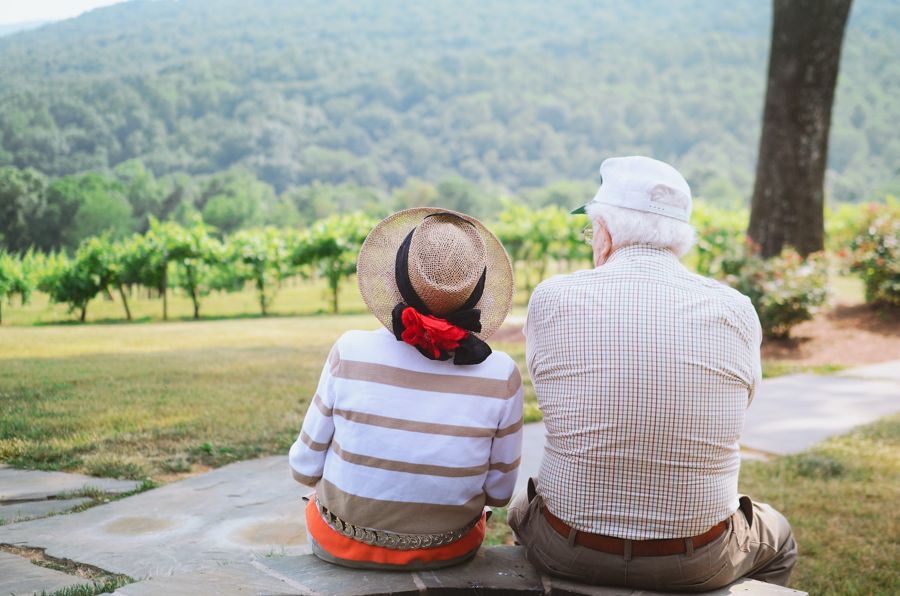 If you're ready to truly enjoy your best years—let's get into it!
---
Contents of this Article – Jump Ahead:
Best Dating Apps for Seniors
Places to Find Singles as a Senior
1. Community Events
When it comes to the best ways for senior singles to meet, there are a lot of things to consider. Generally, we like to find things that are low or no cost, provide a fun way to get out and about, and also come with easy ways to start a conversation with someone new.
The first item on our list knocks all three out of the park! We're talking about community events.
This includes things like parades, festivals, classes, celebrations, etc. Generally, these events are free or low cost, take place outdoors in good weather, and have a lot of interactive elements that senior singles love!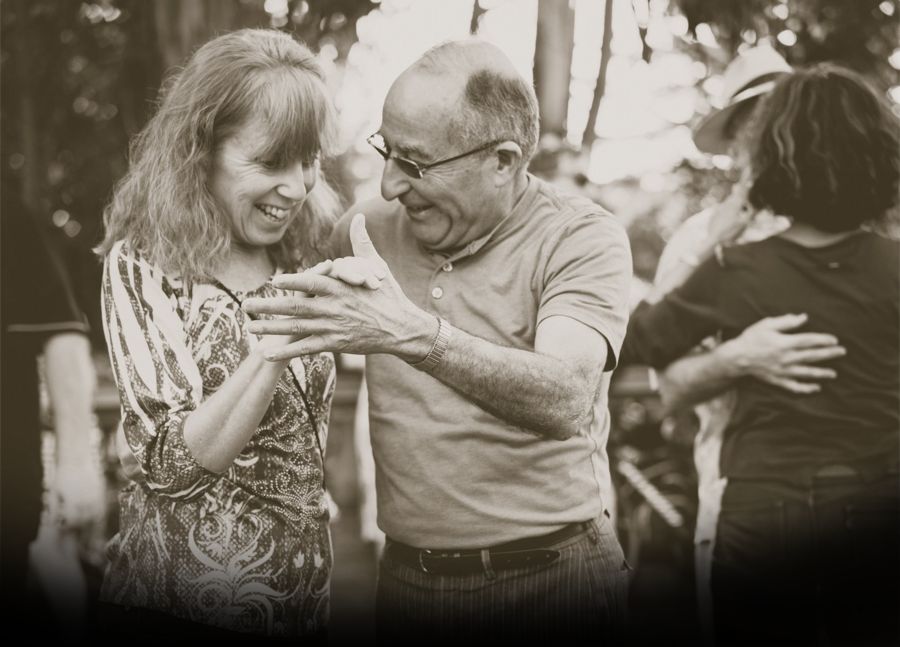 Use local event calendars to find these events. Local news stations are usually the best places to find them.
Do your research before you go! Many of these events post their schedules and offerings way ahead of time. Find events that will provide great ways to interact with other seniors who will be there.
Look for pictures from a previous event! This is a great way to gauge if the crowd will be too young, too old, or right in the age bracket you're looking for.
2. Friends and Family
The best matchmakers in life are the ones who know you best. And who knows you better than your friends and family? Nobody! Often, people just assume older people are no longer interested in dating or they don't want to offend you if you're dating after losing a spouse.
The only way your family will know you're ready to date again is if you tell them! Here's a great guide on getting your friends to set you up with someone that will give you all the details.
Never assume that someone knows you're open to a new connection.
3. Volunteer Opportunities
Many seniors who are working or in retirement look for meaningful ways to spend their time. One area that satisfies this need quite a bit is the area of volunteering! Literally any volunteer or service project these days is packed with singles over the age of 50 looking to give back to the community and make new connections. This makes this a great place to accomplish both of those goals and hopefully find a new love interest.
Google is your friend when looking for these opportunities. Additionally, churches are a great place to get information on where you can start volunteering.
Don't make your primary goal of volunteering to meet other senior singles. Yes, this is a nice perk, but if you approach it as the main goal—it's going to show and that's not a good look. Focus on giving back first, and then let the connections come to you.
4. MeetUp Groups
With over 49 million members, MeetUp is one of the most popular sites for people to…well…meet up. The site allows you to join groups with similar interests that are meeting up in your area. For anyone looking to date as a senior, this is a must-check out. There are plenty of MeetUp groups designed for "single seniors looking to have some fun." These events are designed for people who are strangers to be able to make connections in a fun and non-committed environment.
Take the time to search what groups are active and available in your area.
Just because a group doesn't say it's for singles, doesn't mean it's a bad option. Focus on having fun with like-minded seniors and, as we already said, the connections will come.
5. Work (If you aren't retired)
For many seniors over the age of 50 or 60, work is a thing of the past. If that's you, enjoy it! If it's not you, work is actually a great place to meet other singles who are looking to date. This will depend heavily on where you work and the age and interest level of your coworkers and customers, but it's certainly something to consider.
Make sure you don't do anything to jeopardize your job. Understand what is and what is not okay and don't cross the line.
Work mixers and after-work events are great places to get to know your coworkers a lot better and maybe find someone you might have a mutual interest with!
6. Online Dating Websites
For seniors looking to date, one of the best ways to get yourself out there is by using senior dating websites. Even if technology is new to you, these websites do a wonderful job of making things easy to learn no matter what your background in tech is. While this is number six on our list, it's by and far our favorite place to recommend for people wondering how to meet singles as a senior citizen.
Make sure you're using a dating site that is safe and a good fit for you. At the top of this guide, we have a list of our favorite picks with links to get you free trials to check things out for yourself!
Take it slow. There is no reason to feel rushed when it comes to online dating.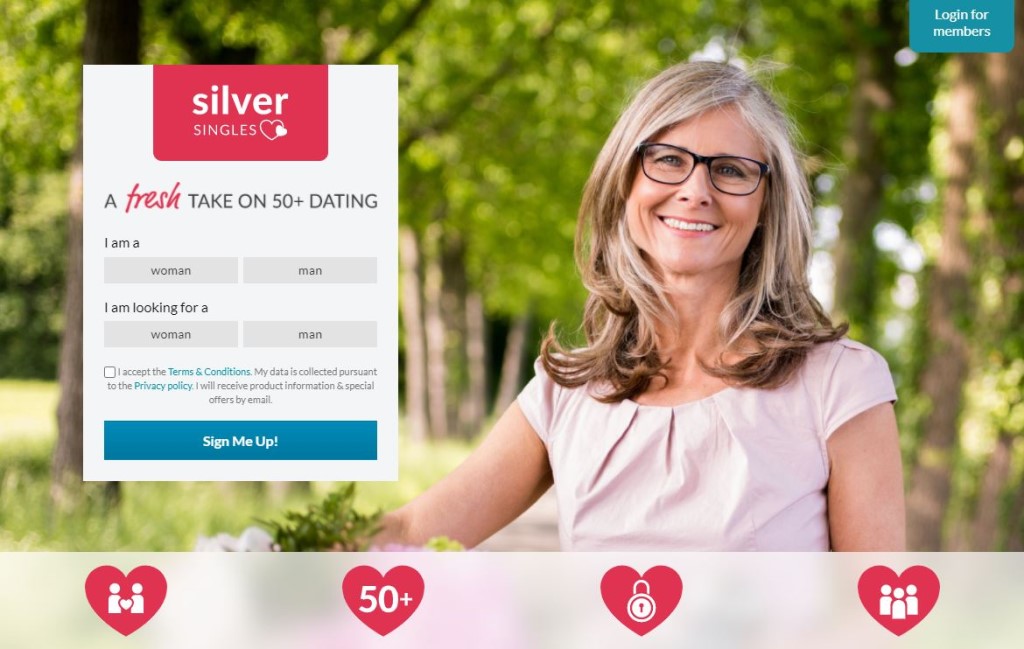 7. Church and Religious Gatherings
For our religious and faith-focused seniors, a Church, Synagogue, or other religious gatherings are an incredible way to make real connections with potential matches. In fact, many Churches even have dedicated singles groups for seniors over 50 to get to know one another in a non-threatening environment.
Reach out to someone at your Church to find out if they have any specific singles events for you to try.
Just because a Church event is not 100% designed for senior singles does not mean it's not a great place to meet someone.
Consider reaching out to other Churches in your area that you may not attend but share similar beliefs as you.
Here's a guide on meeting someone to date at your Church to read more on this idea.
8. Coffee Shops and Cozy Diners
Whether you're over 50 or not, who doesn't like a nice cup of coffee? We certainly do! And guess what? So do other single seniors. Make sure to include coffee shops and cozy diners on your list of places to meet singles in your age bracket.
Have a few strategies to strike up a conversation with someone you're interested in. Things like asking them what they're reading, asking them what they're drinking, or just saying hi to a regular customer works wonders.
9. Grocery Stores and Farmer's Markets
Anywhere you shop is a great place to strike up a conversation with other seniors you see. You won't know for sure who is or is not single, but there is nothing wrong with being friendly and trying. What we really like about these food shopping places is that a lot of seniors like to go to these places to get out of the house or to go for walks. This makes it an awesome place to start meeting other over 50 singles.
Become a regular. This is a great way to see other people who are consistently coming by themselves.
Hang around for a while! Don't just run in, buy a few things, and leave. Sticking around can be fun and also exposes you to a lot of other people (who might even approach and talk to you). Just try not to be weird and "hover". Find somewhere you can sit and people-watch that is accessible and then walk around a bit from time to time.
10. Parks and Nature Walks
Keeping your body moving is something that a lot of seniors realize is important. Couple that with wanting to get fresh air and enjoy nature and you've got one the biggest hobbies of a lot of senior singles—going to parks and for walks! This, of course, means that these are great places to meet people who you know are most likely not in a rush and may be open to some nice conversation with someone like you.
Make sure if you're going to approach someone you don't know that you do it in a non-threating way and always during the day.
A great way to strike up a conversation with another senior single in the park or on a walk is to comment on the scenery or ask them about their dog (if they have one with them).
11. Game Nights
Whether it's a game night hosted by a friend or one hosted at a local establishment, these are fun ways to meet seniors. Games are great ice breakers and even if you don't meet the love of your life, you're going to have a good time!
Ideally, look for game nights catered to seniors. You might not find one specifically for singles, but a senior's event is a happy medium.
If you aren't sure of the age range, check for recent pictures from a past event on social media. Find out if it's just very young people or people over the age of 50 attending. Game nights that take place earlier in the day or early evening are much better than late-night options for this.
12. Festivals
Depending on your interests and where you live, festivals may be a great place for seniors looking to get back into the dating scene to mingle. These could be anything from big music festivals to something as small as a local BBQ festival. Generally, these events attract a lot of people and foster an environment where new conversations can start easily.
Much like we've said before, use past pictures on social media to see the type of people attending certain events. If you're looking for senior singles at something like a big EDM music festival, you're probably not going to have a lot of luck. But if you look at the smaller and more local festivals, those are usually great places to look (and they're fun)!
13. Museums and Art Galleries
Some of our favorite options for seniors looking to date and meet other singles are museums and art galleries. Often, many seniors go to these places to get some exercise, take in some culture, and enjoy their free time. What this means is that you have a place that is ripe to start conversations and maybe meet someone special.
Take advantage of senior discounts! Most museums and art galleries offer great savings for seniors that can make this part of the dating process a lot less expensive.
Go when it's less busy! Most other senior singles will probably do the same as often they're not fans of the huge crowds. This means more opportunities and also an environment that's a bit slower-paced and more prime for striking up a conversation.
14. Sports Recreation Leagues
Depending on your physical abilities, local sports recreation leagues may be a great way to meet senior singles. Often, these are organized by age bracket and set up in a way that caters to seniors. These are not only fun and great for your health, but they tend to attract seniors who want to meet other people and continue to feel young.
Even if you're not able to participate in the sport, you can still go and be a cheerleader! Don't feel like you have to be excluded just because your body might not be as spry as it used to be.
It doesn't matter if you're good at the sport or not! You can be the worst and just learning how to play and that is totally okay!
Local YMCAs, Google searches, friends, community boards…these are all great places to start your search for local sports rec leagues.
15. Clubs
No, no—we're not talking about nightclubs here! Well, unless that's still your cup of tea. What we're talking about here are shared interest groups that generally meet up to talk and share time around that interest. This could include things like car clubs, playing card clubs, collector's clubs, sports clubs, etc.
Often, Google is the best way to find these clubs in your area. You can also reach out to your local YMCA for more opportunities. And if you don't see a club that fits what you want, consider starting your own!
What's great about shared interest clubs for seniors looking to date is that you already know you're going to have something in common with the people you meet!
16. Cruises
There's a cliché out there that says seniors love cruises. And you know why that cliché exists? Because it's true! There are lots of great cruises out there that cater specifically to senior travelers. If you look hard enough, you'll even see cruises that specifically cater to singles, which is ideal for what you're looking for.
Don't dismiss a cruise just because it's not 100% catered to singles. Almost every cruise has specific events for singles. Make sure you get your hands on a schedule before you board!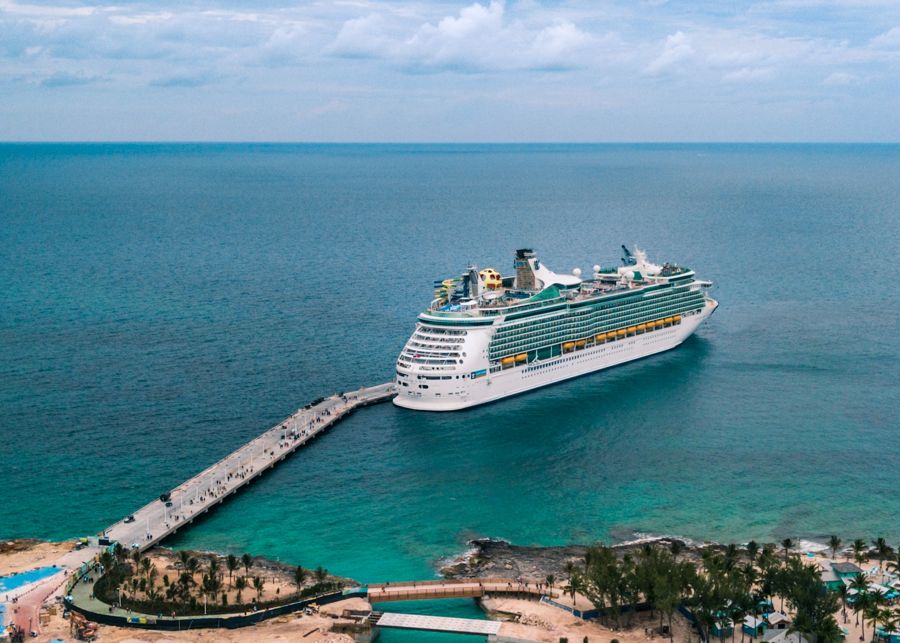 17. Senior Centers
Many single seniors transition out of a traditional living arrangement into a new home in a senior living center. If that's you, you already know there are plenty of great people just next door that you can meet! We hear a lot of amazing stories of new romances that start right where you live!
Let your nurses or caretakers know you're interested in some new love or if there is someone you have a crush on. You never know when they might be able to do some recon for you or even drop a hint to get a conversation started.
18. Senior Discounts (Places that offer them)
For those wondering how to meet singles to date as a senior citizen, it's all about putting yourself in situations where there are other people in your age bracket. One of the best ways to do this is to frequent places that are offering widely known and attractive senior discounts.
Look for places that you think people are going to be hanging out for a while. For example, a senior discount at a museum is a great indicator of a place that might be a good start. Whereas a senior discount at an oil change place might not be that great because people usually drop off their car or aren't really there too long to have a conversation.
19. Everywhere Else Singles of All Ages Meet
We wanted to end our list of the best places to meet senior singles with an important catch-all. Just because you're over the age of 50 does not mean that all the place you met people when you were younger suddenly are off limits.
For example, if you always had great luck at happy hours at local bars and you still like to have a drink every now and then, give that a try! Don't ever feel limited by your age when it comes to dating. As long as you're going to places that have like-minded singles who fit the age bracket you're interested in, a connection can happen.