The BBW dating app WooPlus made quite a splash when it launched in 2016. It reached 100,000 members within months, and now, the profile count has grown to over five million. If you're a BBW or BHM single (or someone who likes them), you're probably wondering if all those members are onto something.
We know that it takes time to really get to know a site, so we spent a full week using WooPlus. Now, we're ready to share our final thoughts in our unbiased WooPlus review.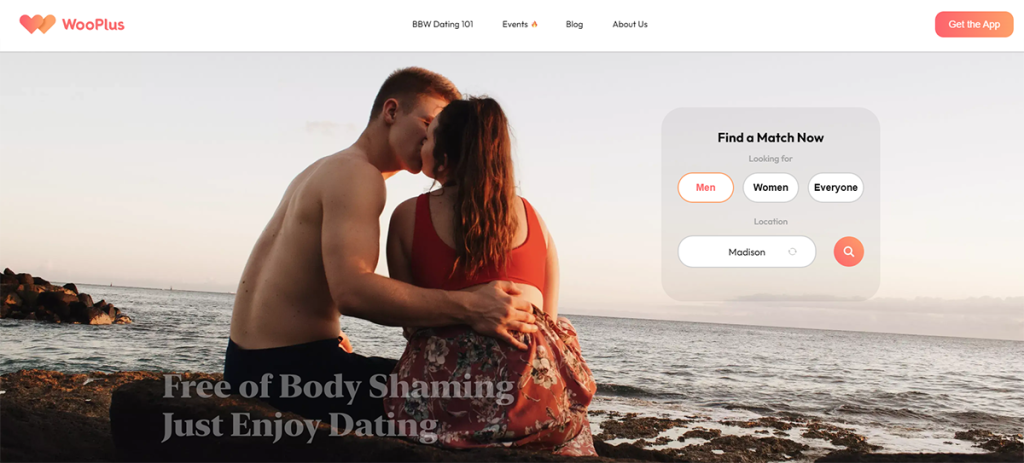 Our Overall WooPlus Review Score
| Category | Score |
| --- | --- |
| App Store Rating | 4.4/5.0 |
| Google Play Rating | 4.5/5.0 |
| Starting Cost | $3.75 a month |
| Online Since | 2016 |
| Active Users | Over 500,000 |
| Overall | 9.0/10.0 |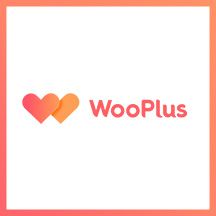 9.0/10.0
Is WooPlus Legit? – The Bottom Line Up Front
WooPlus is a casual and serious dating site for BBW and BHM singles, along with those who love them. While it uses a basic matching algorithm that considers location and preferences such as appearance and religion, it also has Flash Chat and other features that make it easy to get to know members.
This system has led to more than 27 million matches thus far, and we predict a lot more successful matches in the future. In short, it's probably worth checking out the WooPlus free trial.
Let's open up this WooPlus review with one of the things we like – the free features.
Unlike many of the top dating sites, you don't have to pay for a membership to make connections on WooPlus. As a free member, you can do the following:
View Daily Picks and search for singles
Like and pass on profiles
Chat with your matches
Set basic filters and one advanced filter
View and publish Moments
Play Flash Chat
If you upgrade to premium, you can see your likes, send messages to members you haven't matched with, and use all ten advanced search filters. Plus, the app awards premium members a monthly allotment of diamonds to use to boost their profiles and send gifts. With premium membership starting at $3.75 a month, they're a steal, although you'll find the app is more than usable with a free account.
So, just how good are the free accounts?
Within 24 hours of using a free account, we had 35 likes and eight ongoing convos. The convos weren't what you'll find on a lot of dating apps. They were personable, fun, and engaging, and they flowed naturally. While we could have upgraded to see those 35 likes and like them back for more matches, we were more than happy with the results.
We also connected with people using Flash Chat. We selected an icebreaker to ask another member and then answered their icebreaker questions. Now, we didn't love that you have to pick from predetermined answers but still found this to be a lot of fun. We were able to chat freely after answering a couple of icebreakers and could see the member's photo after exchanging fie messages.
Now, let's talk about something some people don't like about WooPlus – profile limits.
WooPlus limits the number of profiles both free and premium members can see, although premium members can view twice as many. At first, that was annoying, but then we realized something…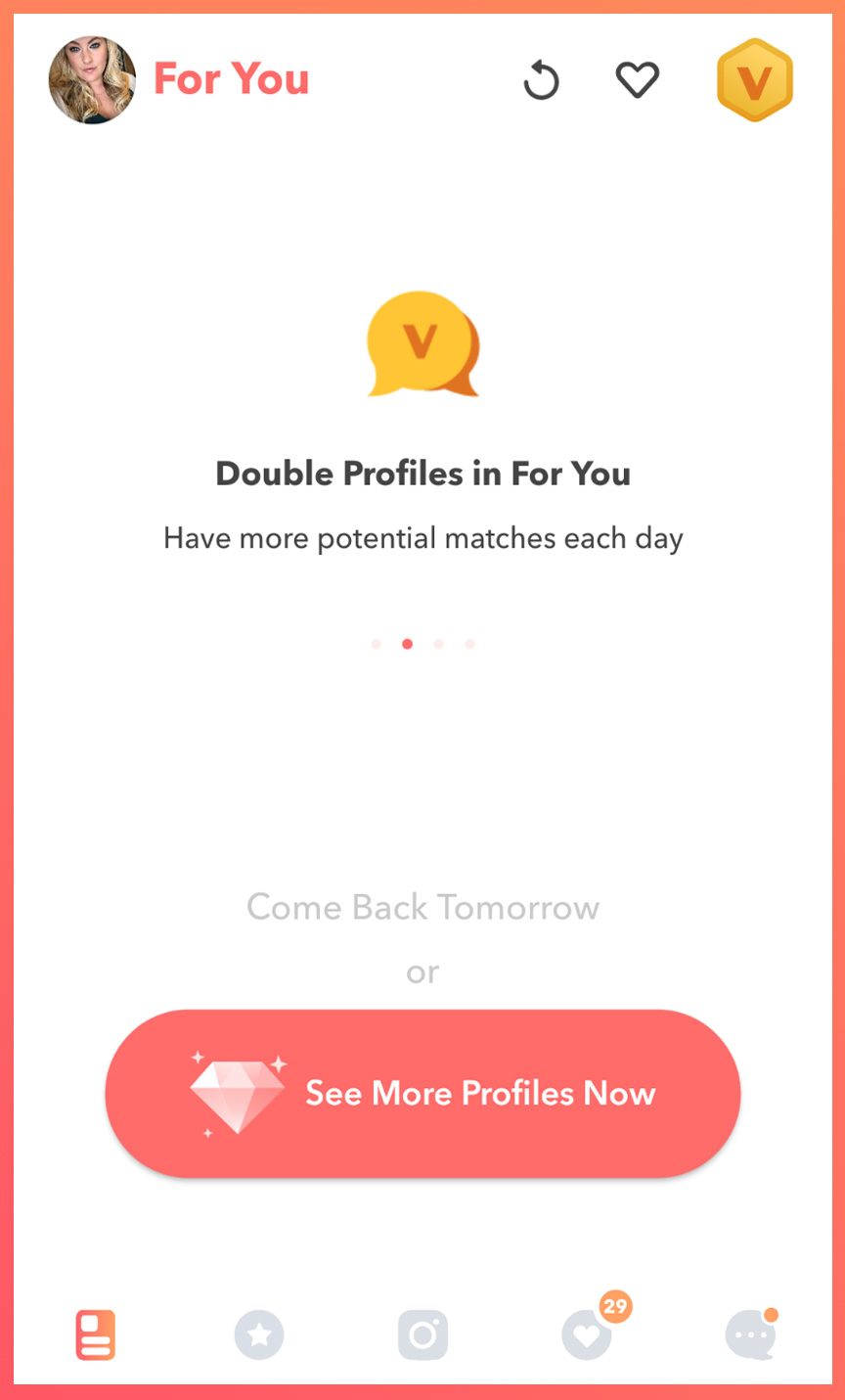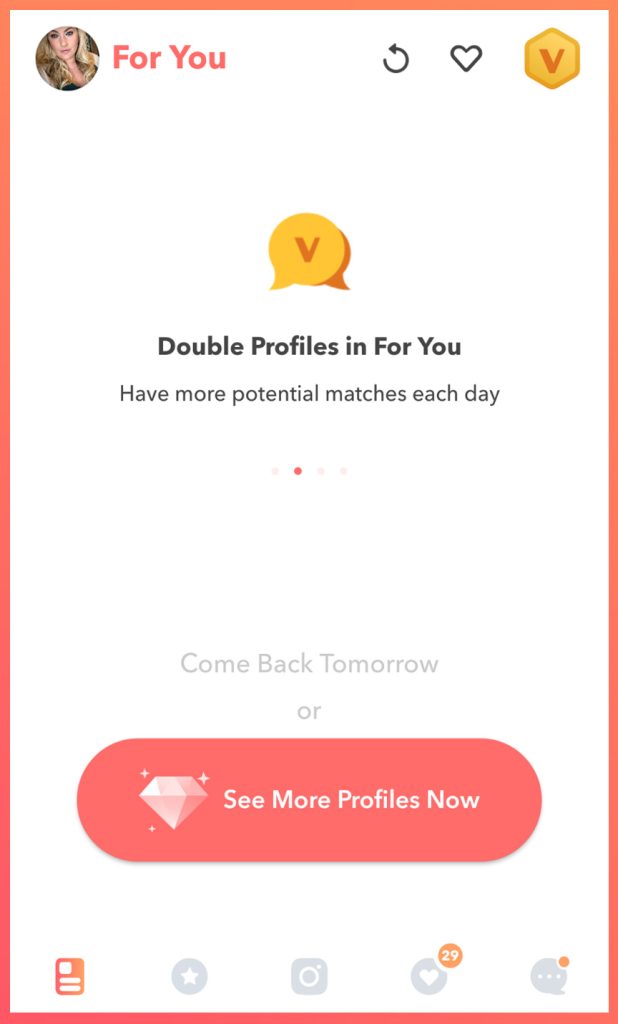 Limiting the number of profiles actually increases member engagement and prevents online dating burnout and fatigue. Plus, it prevented us from scrolling through the profiles too quickly. Even though WooPlus has around 5 million members, approximately 500,000 people are active. By limiting the number of profiles we could see, we had fresh profiles to look at each day.
Plus, profile limits fix the problem of choice overload in online dating. According to researchers, choice overload puts people in a rejection mindset and makes it harder for them to find partners.
Now, there's really only one major issue we have with WooPlus – it takes some time to find out if someone's really right for you. The profiles and matching algorithm are both pretty basic, but fortunately, the highly engaged membership base takes care of this issue. We were able to get a good feel for our matches after chatting for about 24 hours.
WooPlus is seriously one of the best dating sites for BBW and BHM singles out there. If you're ready to give it a try for yourself you can set up your account to start talking to singles immediately using the link below:
---
Pros and Cons of the WooPlus Dating App
Pros
Has led to over 27 million matches and counting
Can chat with matches for free
Engaged membership base leads to lots of ongoing conversations
Like limits reduce online dating fatigue and ghosting
Harassment-free environment for BBW and BHM singles
Cons
Profiles only include basic information
Matching algorithm doesn't consider personality when recommending members
Matches expire unless you have a premium account.
No message filters
There is a limit on daily matches.
WooPlus Features Overview
WooPlus is probably different from most dating apps you've used in the past. You can hit the ground running by going over the unique features before signing up. They're easy to use, so you won't have any trouble getting started on this dating site for BBW and BHM singles.
Flash Chat – Available to Free and Premium Members
Flash Chat might be our favorite of all of WooPlus's features, especially for shy singles. Just join a Flash Chat, and WooPlus will pair you with another member. Then, you two can send icebreakers back and forth to get to know each other. And if there's a spark there you can just keep on messaging.

We really like that WooPlus blurs profile pics at first when using Flash Chat. You have to send five messages before seeing the pic, which allows you to focus on personality over looks.
Boost – Available for Additional Purchase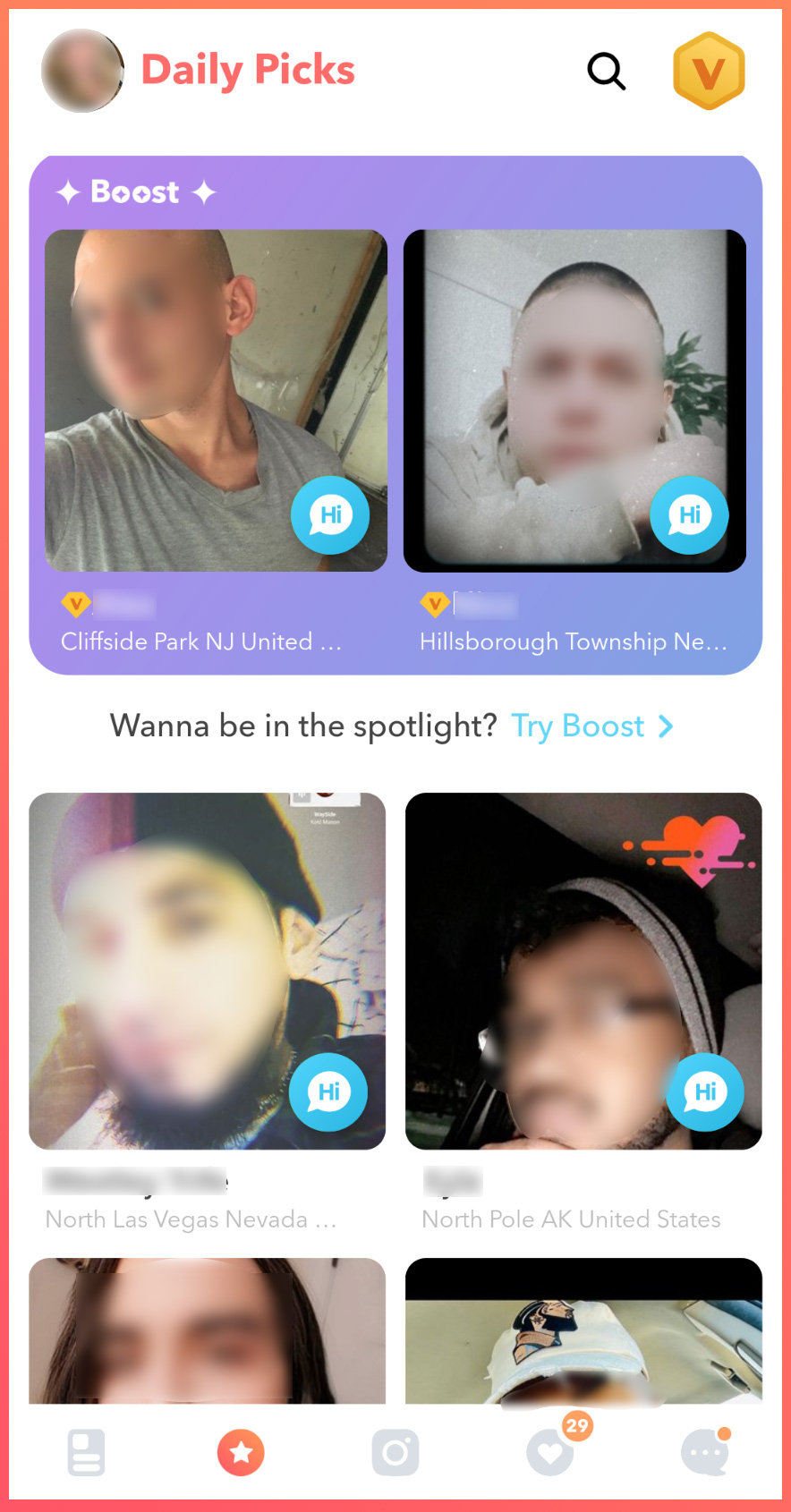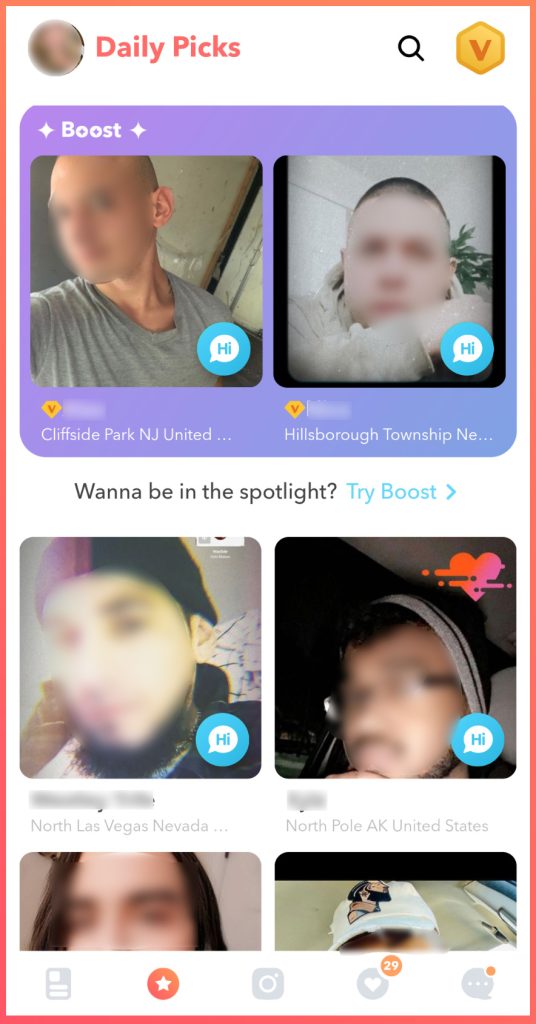 We also like the boosting feature on WooPlus. It puts boosted profiles on top of the Daily Picks screen, so they're in the spotlight. Our eyes were immediately drawn to the boosted profiles, so this is a good way to get more exposure on the app.
Emoji Challenge – Available to Free and Premium Members
WooPlus added the Emoji Challenge in 2021. If you take it, you'll film a video of yourself mimicking the emojis that pop up on the screen. It's fun in a silly way, and you'll end up with a verified profile at the end. Members will know that you went through the verification process, which can increase your matches and messages.
Moments – Available to Free and Premium Members
Dating apps have been embracing social features lately, and WooPlus isn't an exception. It offers the Moments feature, which is kind of like Instagram. You can upload photos and members can react to them or leave comments.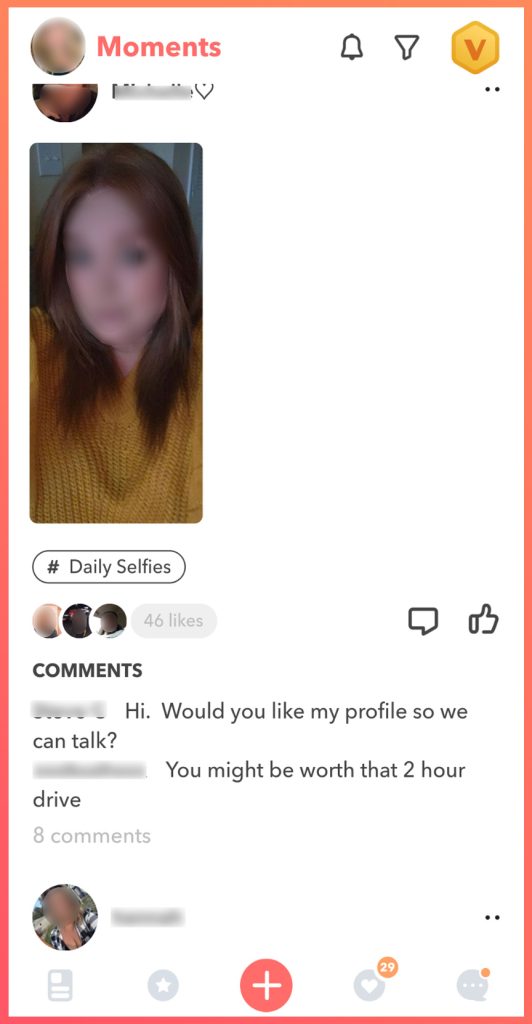 A nice mixture of men and women upload Moments, and the engagement is pretty solid. Lots of photos have dozens of likes and some comments, including people asking to chat.
For You and Daily Picks – Available to Free and Premium Members
Your matches are located in the app's "For You" section and are available in Rounds. Each time you finish a round, you'll be prompted to add something else to your profile. Once you run out of Rounds, you'll have the option to upgrade your membership to continue liking profiles or wait until the next day.
You can also go to Daily Picks to like more profiles. Again, premium members can see twice as many Daily Picks as free users. Still, we were happy with the number of profiles we were able to view as free members.
Quality of Singles – WooPlus User Base Review
WooPlus has a diverse membership base, with people of all shapes, sizes, and styles. Because it's mainly marketed as a BBW dating app, most of the female members are curvy. However, men's bodies vary. Some men are overweight, while others aren't but like a woman with some curves.
Even with the mixture of people on here, you don't have to worry about body shaming. WooPlus's membership base is kind, inclusive, and respectful, which is exactly what you want in a BBW dating app. While research shows that swipe-based dating apps like Tinder can lead to lower body satisfaction and increased body shame, the members here will make you feel good about yourself.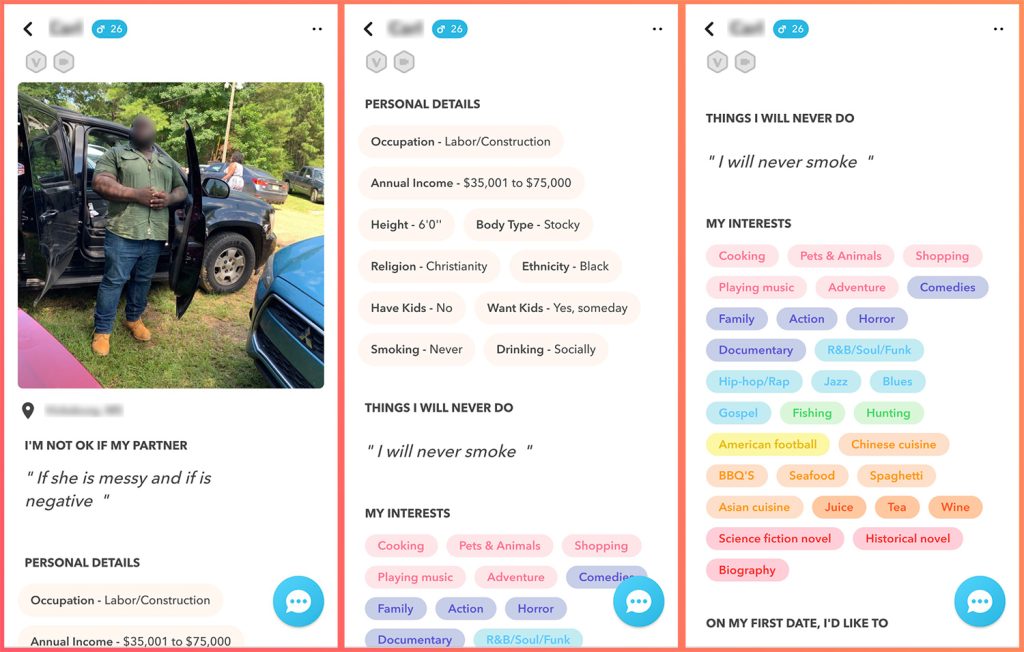 Something else that'll make you feel good? The members here are legit. We didn't come across any scammers or fake profiles for a full week, and we've heard that others also have the same experience.
While we think WooPlus has a high-quality membership base, the profiles leave something to be desired. They're a little more basic than we'd like, so we ended up not meshing with all of our mutual matches. Since our likes were limited, though, we didn't find ourselves saying "no" to dozens of folks. Instead, we ended up walking away from a couple of matches who were nice but not our type.
WooPlus Alternatives
WooPlus might be our favorite dating app for BBW and BHM singles, but that doesn't mean there aren't other good options out there. Check out some of WooPlus's biggest competitors.
LargeFriends – With over 1.7 million members, LargeFriends is one of the most popular BBW and BHM dating sites. Unfortunately, you can't do much with a free account on LargeFriends, and the cheapest premium subscription is $15.99 a month. That's a lot more than the $3.75 a month to upgrade on WooPlus. Also, the membership base doesn't seem nearly as engaged, so we would stick with WooPlus over LargeFriends.
BBWCupid – While WooPlus is a great local dating option, BBWCupid connects members to singles that live locally and around the globe. BBWCupid has more search filters than WooPlus, but you have to pay to send messages.. the only workaround is if you're responding to a premium member. We like BBWCupid, but WooPlus is a better dating app. (Read Our BBWCupid Review)
Plusr – The BBW hookup app Plsr is full of shady, unengaged members. On the other hand, WooPlus is full of engaged, legit members, so we recommend it over Plsur.  
User Complaints About WooPlus
We didn't find many complaints about WooPlus, but a few did stand out. While we don't think these are dealbreakers, you should still know what members are saying before downloading the app.
Can't Filter Out Messages from Non-Matches – Premium members can message without matching, and some members don't like that. They wish WooPlus would allow them to filter the messages, so they only receive them from matches. We get what they're saying, but we didn't receive any unwanted messages when testing the app for our WooPlus review.
Some Matches are Far Away – Since WooPlus has a smallish membership base, you won't find a ton of matches close to home unless you live in a big city. Unfortunately, that means you might find the person of your dreams, only to realize he or she is hundreds of miles away.
Few Filters – As we mentioned earlier in our review of WooPlus, the app doesn't have many filters, especially for free users. Because of that, you'll end up with some people who don't come close to meeting your criteria. Still, you can weed them out after a few convos.
How to Sign Up for WooPlus
To sign up with WooPlus, you will need to download the app on your mobile device. It is available on both Google Play for Android users and the Apple App Store, you can easily access sign up by clicking our link below! 
As with most mobile apps, you will need to allow the app access to your storage and agree to any additional permissions before you can sign up for an account. You can choose to sign up with your email or sign up with Facebook (available by clicking "other sign up options"). We highly suggest using your email.
The basic steps for sign up are:
Choose a display name
Select your gender
Input your age
Select if you'd like to meet men, women, or both
Upload a photo or take a selfie in the moment
Input your email and choose a password
Turn on GPS access
Describe yourself with the sliders and drop down menus
Fill in profile prompts (or skip them with the option in the top right corner)
Pricing Review – How Much Does WooPlus Cost?
WooPlus memberships typically range from $8.25 per month to $18.99 per month with term lengths of 1 month, 6 months, and 12 months. That being said, they will often run sales and special discounts for new accounts which can cut prices down substantially.
For more information on payment options, available methods of payment, auto renewals, refund policy, and more, please check our updated list of WooPlus pricing. It should more than answer any remaining questions you may have.
WooPlus FAQ
Is WooPlus good for long-term romance?
Many singles use the WooPlus app for long-term romance, but the site is also used by those seeking casual romance. You may need to include information in your bio about your dating goals on WooPlus to help avoid running into singles that just want a quick hookup.
Is WooPlus only for plus-sized singles?
Nope! WooPlus is for curvy singles and those who are attracted to curvy singles. When you sign up you can choose from a number of body types to fit yours, but if you aren't attracted to plus-sized people you will likely not have much fun on WooPlus.
How do you delete a WooPlus account?
This process is incredibly simple and can be summed up in 6 steps:
Open the WooPlus app
Tap to open your profile (icon on the top left).
Tap the gear icon at the top right to open settings.
Tap "Help and Feedback" and scroll to the bottom.
Here you should find "How can I delete my account?"
Once you've tapped that, you'll tap delete, choose your reason…
And you're WooPlus account has been deleted! Easy as that! Is it worth mentioning that this action is permanent (even WooPlus staff cannot reverse it). You'll forever lose access to any pending matches and conversations so make sure you're serious before deleting your account.
Can I access WooPlus on my computer?
No. The WooPlus website exists as a service for the app's users and houses helpful resources like the company's terms of service, privacy policy, and member FAQ. You can't access your dating profile or use any of the actual features from the web (for that, you must log in using the WooPlus app).
Can I try WooPlus for free?
Absolutely! Feel free to follow any of our free trial links on this page to sign up for WooPlus totally free! There is no credit card or bank account information needed to sign up!
---
---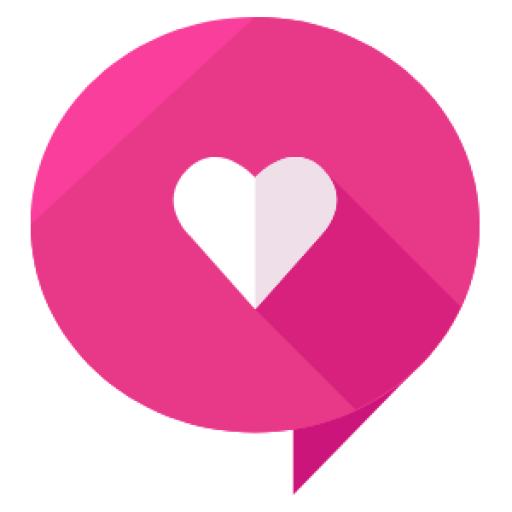 Written By: Healthy Framework Team
The Healthy Framework team has a combined 50+ years of experience in the online dating industry. Collectively, the team has reviewed over 300 dating apps and is known as one of the leaders in the relationship advice and information space. The team's work has been featured on Zoosk, Tinder, The Economist, People Magazine, Parade, Women's Health, Her Campus, Fox, and more.