Upward is one of the newest Christian dating sites on the market, but is quickly becoming one of the most popular. It takes the concept of modern, swipe-style dating and incorporates it into a platform that focuses on religious beliefs and bonding over moral similarities.
We love the idea, but does it actually work? In this Upward review, we take a look at everything the site has to offer – including its cost and customer service – to help you determine if it deserves some of your precious phone memory!
If you are a Christian single that's looking to try something new, just read on!
Is Upward Worth It? – The Bottom Line Upfront
Upward is a newcomer to the online dating world, but we think it's premise is interesting.
We could see this app being fairly pricey, so we were surprised to learn that you can use some of the major functions as a free member. That includes matching and messaging. The catch, though, is that likes are limited and ads are rampant!
The elite version of Upward is a bit less impressive. The offered features are nice and do make the app feel more streamlined, but they seem to be limited for the price of the membership. Additionally, a swipe-style dating app for people looking for serious and committed relationships seems like a miss.
Check out the rest of our Upward review to learn about premium features to help determine if the cost of an elite membership is worth it to you.
Best Upward Alternatives (With Free Trials)
| Rank | Site | Free Trial Link | |
| --- | --- | --- | --- |
| #1 | Higher Bond | Free Trial | Best New Christian App |
| #2 | eHarmony | Free Trial | Best Overall for Relationships |
| #3 | Christian Mingle | Free Trial | Best for 100% Faith Focused |
| #4 | Zoosk | Free Trial | Best for More Casual Dating |
| #5 | Christian Cafe | Free Trial | Best Christian-Owned Site |
| #6 | SilverSingles | Free Trial | Best for 50+ Aged Christians |
---
Overall Upward Rating
| Category | Score |
| --- | --- |
| Quality Matches | 7.5/10.0 |
| Features | 7.0/10.0 |
| Ease of Use | 9.0/10.0 |
| Support | 8.0/10.0 |
| Cost | 7.5/10.0 |
| Overall | 7.5/10.0 |
7.5/10.0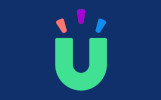 Pros and Cons of the Upward Dating App
Pros
The site offers a much more casual and enjoyable approach toChristian dating.
It is completely free to sign up on Upward.
It is a Christian dating site but doesn't restrict same sex matching.
Cons
Swipe-style dating may cheapen the goal of a Christian dating app.
The platform is only available as an app.
The Elite package doesn't offer as many features as similar dating sites.
The swipe-style of matching doesn't utilize personality algorithms.
Who Upward Is Good For
Young, Christian singles who are tired of stuffy, religious dating sites.
Those who like the convenience of Tinder but want a more wholesome experience.
Singles who are seeking a dating app that can be used for free.
Who Upward Might Not Be Best For
Those who want a matching algorithm to help tailor their matches.
Singles who want a dating site they can use on their pc.
Non-Christian singles who want to avoid dating based on religion.
Upward Review – Table of Contents
Fast Facts About the Upward Dating App
Site Name: Upward-app.com
Paid or Free: Paid site with a limited free trial
Average Sign-Up Time: ~6 minutes
Paid Membership Pricing: Prices starting as low as $11.99 per month
Unique Upward Facts and Figures

Upward launched in March of 2020.
Upward has an impressive 4.4 star rating and over 44,000 reviews on the Apple App Store.
Upward has a 3.9 star rating and over 20,000 reviews on Google Play.
Upward lets you choose from over a dozen denominations during sign up.
Upward Features Overview
Upward's platform has a free base membership which allows users to use a limited number of likes and chat with matches. For those who want a less limited experience, there is Upward Elite. The elite membership comes with a few advanced features. Here is a quick rundown of all six!
Eliminate Distractions
The first change you will see after upgrading to an elite Upward membership is the removal of all ads. This clears up the banner space and stops annoying pop ups, which makes the entire experience a lot sleeker.
Visibility Boost
Once a month, elite members will get a free profile boost. This takes the user to the top of the results of nearby singles, which can greatly increase their matches. These boosts can also be purchased individually through the app.
Super Like
Want to get someone's attention quickly? Then you need a Super Like! When you Super Like a profile, that person is immediately notified. This way, they can choose to respond to you instantly instead of waiting for them to happen upon you in their matches.
Second Chance
Elite members get unlimited access to rewinds. Rewinds are a way to go back and correct a mistaken swipe. These casual dating apps can often unconsciously coax users into swiping marathon style. This leads to mistakes that can be incredibly frustrating! Having the ability to undo those mistakes, without limits, makes Upward a much more enjoyable app.
Unlimited Likes
While free users on Upward have access to all basic features, they are limited by the amount of actions they are permitted to take per day. This means they have to be very picky with their swipes because they can only like so many profiles before they are locked out for the day.
Elite members can like as many profiles as they desire, meaning they are more likely to find matches in a shorter period of time.
See Who Liked You
Most of Upward's premium services involve ways to get matches faster. See Who Liked You sticks to that theme by offering you a look at the users who have already liked your profile. You can choose to like these users back and quickly create a match/start a conversation.
The Quality of Singles on the Upward Dating App
Upward seems to have a nice pool of singles on their site and all profiles we found appear to be real and high quality. The only downside to Upward is their niche quality makes the overall user base a bit smaller than you'd find on a site like Bumble or Tinder. Of course, this is also exacerbated by the fact that the app is fairly new, but we believe that their user base will continue to grow as time goes on.
How to Sign Up at Upward
Upward is only available as a mobile app, so the first step to signing up is downloading the app to your mobile device. Once installed, open the app to begin the sign up process.
Adding your information into the sign up page will count as agreeing to the site's term and privacy policy. So give them a read before beginning!
Once you are ready to begin, simply tap "sign in with mobile number." You will add the number linked to your mobile device, then click "continue."
You will receive a code to your phone. This may automatically input into the field labeled "enter your code," or you may have to manually enter the code.
*note: If you have ever received a Shop Pay confirmation code, this code will come from the same number and show up in the same conversation thread!*
You will also need to add an email address, but you can instantly opt out of marketing emails.
After confirming your contact information, it is just a matter of filling in basic profile details like your age, denomination, etc. You will need to upload a photo and activate your GPS to complete the signup process.
All in all, sign up takes between 5 and 10 minutes.
Price | How Much Does Upward Cost?
| Membership Type | Membership Length | Monthly Cost | Total Cost |
| --- | --- | --- | --- |
| Premium | 1 month | $9.99 | $9.99 |
| Premium | 3 months | $4.99 | $14.99 |
| Premium | 6 months | $3.99 | $23.00 |
| Elite | 1 month | $19.99 | $19.99 |
| Elite | 3 months | $9.99 | $29.99 |
| Elite | 6 months | $7.99 | $47.99 |
Customer Support Options
Upward's customer support involves a thorough set of frequently asked questions and email based messaging. The question we asked Upward's customer support was answered within 72 business hours, but some users report hearing back as soon as the same day!
Try Upward Now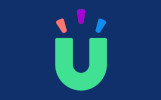 ---
FAQ
My Photos Keep Getting Rejected. What Am I Doing Wrong?
Upward is very strict about the content they allow on their platform, especially when it comes to images uploaded by users. If your photo is getting rejected, make sure it isn't breaking one of these Upward photo rules:
No nudity
No photos depicting violence
No copyrighted photos
No photos of celebrities
No Fake/Stock Photos
Do I Have to Have an Elite Membership to Message Matches?
No. Free users can message their matches.
Why Would I Need a Paid Upward Account?
Elite members on Upward have unlimited likes, gain boosts that generate more matches, and receive an ad-free experience.
Can I Access Upward on My PC?
You can Access Upward's privacy policy, terms of service, and FAQs on a computer. To like and message matches, users must have the Upward app.
How Can I Sign up for a Free Upward Account?
Signing up for a free Upward account is as easy as following our convenient free trial link, below!