Online for over 15 years, UkraineDate is one of the most established international dating sites out there. It specializes in connecting Ukrainian singles with Westerners, and the website has pages and pages of success stories. Even so, you have to wonder if UkraineDate is the real deal.
You can stop wondering and get all the answers in our UkraineDate review. We spent a full week testing the site and have so much info to pass along. Stay tuned to learn everything, from the number of messages we received to the truth about the membership base.
Is UkraineDate Worth It? – The Bottom Line Up Front
UkraineDate has members located around the globe, but most of the singles live in Ukraine and the United States. Members can use up to 30 filters to find their matches, including options for cultural values and lifestyle. With an on-point matching system, a high-quality membership base, and features designed for international dating, UkraineDate is one of the best international dating apps available.
UkraineDate has four membership options: Standard, Gold, Platinum, and Diamond. We used the Standard (free) plan to prepare our review of UkraineDate, which allowed us to:
Create a profile
Set match criteria
Browse matches and other profiles
Make the First Move (Female members only)
Respond to messages from paying members
The Gold plan is the cheapest premium subscription and includes unlimited messaging. However, you might want to upgrade to a Platinum or Diamond subscription for instant message translation and reverse and mutual matches.
After creating our account, we tested the match filters to see how effective they are. With just around a million members, this site is on the smaller side. Thus, you can run out of matches if you use them all. However, the match quality is excellent when you set the filters that are the most important to you, such as the desire to relocate and language fluency.
Additionally, it's easy to vet matches thanks to the robust profiles.
And if that's not enough, the membership base is highly engaged – especially the guys. We created two profiles: one for a man and the other for a woman. In a mere 48 hours, our female profile:
Received 77 first messages
Was favorited by 33 members
Received 319 likes
As for our male account? Well, it didn't get any action. See, around 70% of the members are men, and they're expected to initiate contact here. If you use a Standard account as a man, you probably won't get much attention. However, you can change that by taking the lead and sending messages.
You'll also get some important extras with your premium membership, including the ability to stand out in front of other members. Since guys make up such a big part of the membership base, this is critical.
For starters, Diamond members receive priority messaging, meaning their messages go to the top of inboxes. That might not sound like a big deal, but we received so many messages it was hard to keep up. However, those priority messages got our attention.
Also, Platinum and Diamond members have double the profile space and show up at the top of the search results. Again, that's important if you're a guy since the competition is so fierce among the men here.
As you can see, we think the UkraineDate app is pretty good for those interested in international dating. It's a great fit for:
Ukrainians and Westerners who want to explore serious relationships with one another
Singles who want to find real partners instead of mail-order brides
Women looking for a free dating option
Men who are willing to pay a small subscription fee to find love
Does that sound like you? Claim your UkraineDate free trial today!
Overall UkraineDate Review Rating and Quick Facts
| Category | Score |
| --- | --- |
| App Store Rating | N/A* |
| Google Play Rating | 4.4/5.0 |
| Active Users | Approx. 1 million |
| Online Since | 2007 |
| Starting Cost | $11.25 a month |
| Our Review Score | 8.0/10.0 |
*There is currently no UkraineDate App in the App Store
8.0/10.0
Pros and Cons of the UkraineDate App
Pros
Members can set up to 30 search filters
Most members provide detailed profile information
Instant message translation for conversations with Platinum and Diamond members
Singles can view IMBRA safety form info when connecting with Americans
Cons
Only around 30% of active users are women
Men need to pay for subscriptions to receive lots of engagement
Some members try to get money from their matches
UkraineDate Features Breakdown
As you can tell from our positive review of UkraineDate, we highly recommend it for Westerners and Ukrainians hoping to find love. Don't create your account just yet though. First, let's go over some of the features you can use after signing up for an account on UkraineDate.
Message Translation
UkraineDate attracts members from Ukraine, the United States, and the rest of the world. Because of that, a lot of different languages are represented on this dating site. That could make connecting tricky, but it's easy with instant message translation.
Platinum and Diamond members unlock this feature, and anyone they chat with can use it as well. Simply hit "Translate" under the message to read it in your native tongue.
You can hit the "retranslate" button if the translation seems off, but we didn't run into that issue when using UkraineDate.
Make the First Move
You can send a message blast out to lots of members at once on UkraineDate. It gives you the option to use the pre-set message or create your own. We tested it, and the system sent the same message to ten members.
We waited two days and checked our sent folder. Three of the members were also Standard users, so they couldn't read our message. A fourth person read the message and ignored it, and the rest weren't opened.
That's enough info to tell us that the feature is a bust, and we aren't surprised. These types of messages don't tend to get responses. If you want to develop a connection, check out some reasons you're not getting responses to online dating messages. Then, you can fix the issues and have ongoing convos with members.
Match Criteria
UkraineDate's members can set up to 30 search filters to help them find their match. These filters include the basics you'd expect, such as age, gender, and location, but it doesn't stop there. You can also set criteria based on cultural values and lifestyle. It even lets you search for members based on their willingness to relocate.
After setting your criteria, you can browse your matches. UkraineDate uses a color-coded system that quickly shows you how solid the potential match is.
---
Pro Tip: Improve your match quality by filling out your profile to completion. Click on your profile photo in the upper right-hand corner and select "Edit Profile." Then, navigate to "Hobbies and Interests" and "Personality Questions" to add some extra info.
IMBRA Safety Information Form
Americans are required to follow the International Marriage Brokerage Regulation Act when bringing a Ukrainian or another foreign fiancé to the United States with the intention of marriage. UkraineDate's members can fill out the IMBRA safety form on the website, and you can see their responses when they send you messages. Also, UkraineDate searches the National Sex Offender Public Registry when members fill out the form, adding yet another layer of protection.
Quality of Singles – UkraineDate User Base Review
UkraineDate is full of single men and women who hope to find long-lasting love. As with most dating sites for serious relationships, the profiles contain lots of important info. It might only take a minute to sign up, but most of the members spend extra time completing the additional fields.
The membership base is extremely motivated, active, and engaged. Of course, since around 70% of the members are men, you'll find more guys than gals online when visiting UkraineDate. We normally saw around 800 sometimes even more men online, but the number of women online rarely reached 300.
Most of the men who actively use the site have premium memberships, while the women are more likely to stick with free plans. However, most of the women clearly state in their profiles that they want to find long-term love. They're just waiting for the right man to message them.
So, that's all good, but let's look at an issue we found…
While most of the members have good intentions, the site does attract some scammers from time to time. We've heard complaints of people trying to move conversations over to WhatsApp or email. If successful, the members then ask for money.
We did receive a single message with a WhatsApp request, which we ignored.
You should stay on the app as a way to protect yourself from scammers. Also, learn more about romance scams so you'll know what to watch out for when using UkraineDate and other sites.
Reviewing UkraineDate Membership Costs
UkraineDate prices are pretty consistent with what we've come to expect from other CupidMedia brands with a wide variety of purchase options at different price points. You can expect to pay between $11.25 and $164 per month depending on the duration and membership level of the membership you select. (Full UkraineDate cost breakdown below)
| Membership Type | Membership Length | Monthly Cost | Membership Cost |
| --- | --- | --- | --- |
| Gold | 12 Months | $11.25 | $134.99 |
| Gold | 3 Months | $22.49 | $67.48 |
| Gold | 1 Month | $34.74 | $34.74 |
| Gold | 1 Week | $69.48 | $17.37 |
| Platinum | 3 Months | $14.17 | $169.99 |
| Platinum | 12 Months | $26.66 | $79.98 |
| Platinum | 1 Month | $40.99 | $40.99 |
| Platinum | 1 Week | $82 | $20.50 |
| Diamond | 12 Months | $28.33 | $339.98 |
| Diamond | 3 Months | $53.32 | $159.97 |
| Diamond | 1 Month | $81.98 | $81.98 |
| Diamond | 1 Week | $164.00 | $41.00 |
Payment Types Accepted at UkraineDate
UkraineDupid accepts the following payment types:
Visa
Amex
Discover
Mastercard
Diners Club International
Google Pay
Paysafecard
Bank Transfer
Skrill
Can I Pay for UkraineDate with Cash?
While many international dating sites offer mail-in cash or check payments, UkraineDate does not. The site likes to keep all your payments secure. An alternative solution is to take your cash to a bank or other wiring service and make a payment through them.
UkraineDate Alternatives
Our review of UkraineDate is generally positive, but does that mean it's the best dating app for Ukrainians and Westerners? In order to answer that, we're going to compare UkraineDate to three of its biggest competitors. Let's dig in and see how UkraineDate stands up to the competition.
EuroCupid – UkraineDate and EuroCupid share a parent company (Cupid Media) and specialize in international dating. Most UkraineDate members live in Ukraine or the United States, while EuroCupid is popular in the United States and Europe, explaining why it has twice as many members. We recommend UkraineDate for international dating between Ukrainians and Westerners, and EuroCupid for connections between Europeans and Americans.
AnastasiaDate – The international dating site AnastasiaDate connects Eastern Europeans with Westerners, while UkraineDate focuses on Ukrainians and Westerners. UkraineDate has affordable membership options, while AnastasiaDate's members have to purchase and spend credits to interact on the site. AnastasiaDate also has tons of fake profiles, while Cupid Media does a nice job of monitoring UkraineDate and removing scammers. We highly recommend UkraineDate over AnastasiaDate. (Read Our Full Review of AnastasiaDate)
12 Kisses – While at least one member needs a premium membership to converse on UkraineDate, 12 Kisses is a completely free site. However, 12 Kisses' membership base isn't very engaged, and the profiles are thin, unlike what you'll find on UkraineDate. Also, 12 Kisses doesn't have many extra features, while UkraineDate has 30 free search filters and extras for premium members, including instant message translation.
User Complaints About UkraineDate
With a 4.4 out of 5-star rating on Google Play, there are lots of positive reviews of UkraineDate out there. Still, some members have been less than satisfied with this international dating website. We checked numerous review sites and compiled some of the common complaints for you to review.
Some Scammers – We touched on this earlier, but it's worth mentioning again. Some of UkraineDate's members hope to score money instead of love. Remember, stay on UkraineDate when communicating with members. Also, find out how to tell if you're being catfished.
Free Members Can't Communicate with Each Other – As we discussed previously in our UkraineDate review, free members can communicate with premium members. However, free members can't chat with each other, even if they're a match.
Message Blasts – Some members are unhappy about receiving the same messages from multiple members. While they think this indicates a scam, we believe it's due to people using the "Make the First Move" feature. The senders likely choose one of the pre-set messages. That's one of the reasons we recommend creating unique messages instead of sending message blasts.
---
---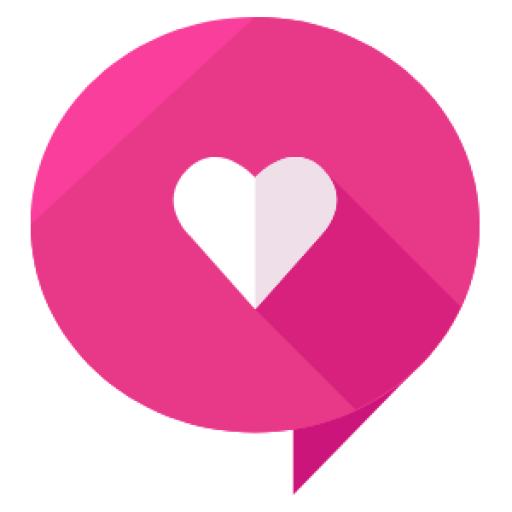 Written By: Healthy Framework Team
The Healthy Framework team has a combined 50+ years of experience in the online dating industry. Collectively, the team has reviewed over 300 dating apps and is known as one of the leaders in the relationship advice and information space. The team's work has been featured on Zoosk, Tinder, The Economist, People Magazine, Parade, Women's Health, Her Campus, Fox, and more.