With more than 75 million active users (as of a few years ago), you won't find anyone who doesn't agree that Tinder is one of the most popular dating apps on the planet. But popularity doesn't always equate to quality. And, frankly, Tinder has found itself in the proverbial hot seat of harsh criticism more than a time or two.
But just because some people complain about things like fake accounts and sexually explicit communications, doesn't necessarily mean than Tinder isn't the right dating app for you. 75 million people can't be that wrong, right?
That's what we're here to get to the bottom of today. In our Tinder reviews, we're going to take a non-biased look at the app and share the truth about the reasons you might want to join, reasons you might not want to join, and whether this is the place for your dating needs (and what alternatives exist in case it's not).
If you're ready, let's get our swiping fingers ready, prepare our super likes, and dive into our Tinder review once and for all.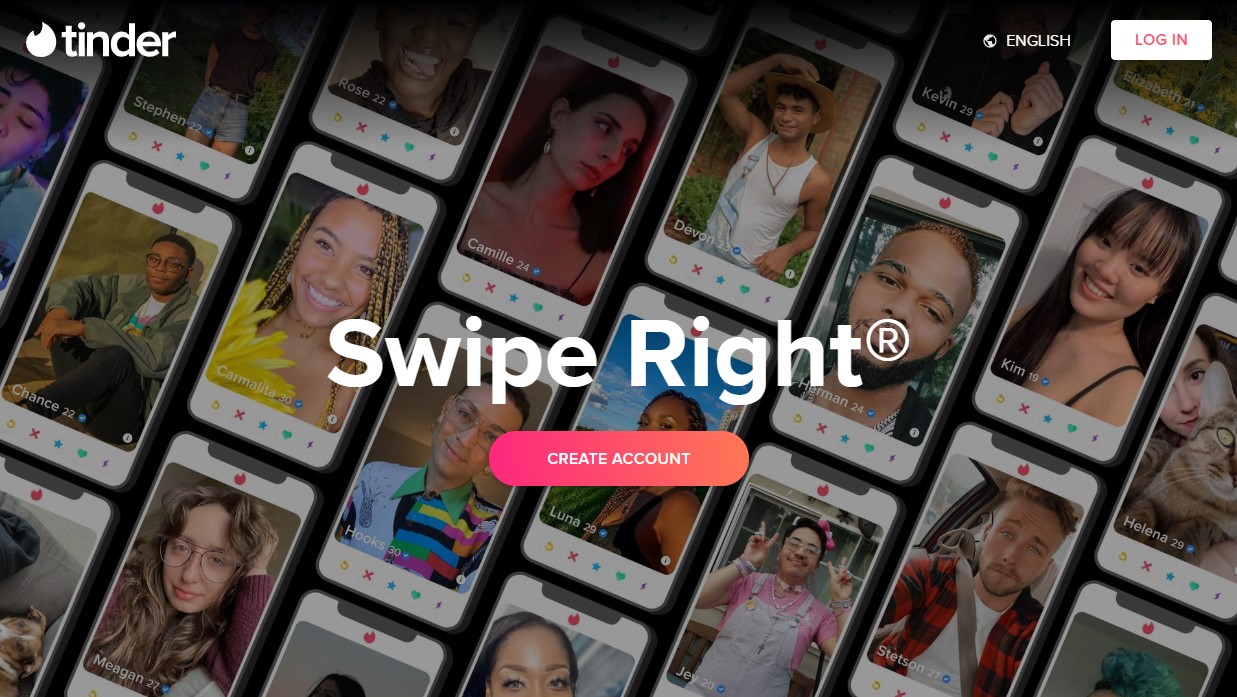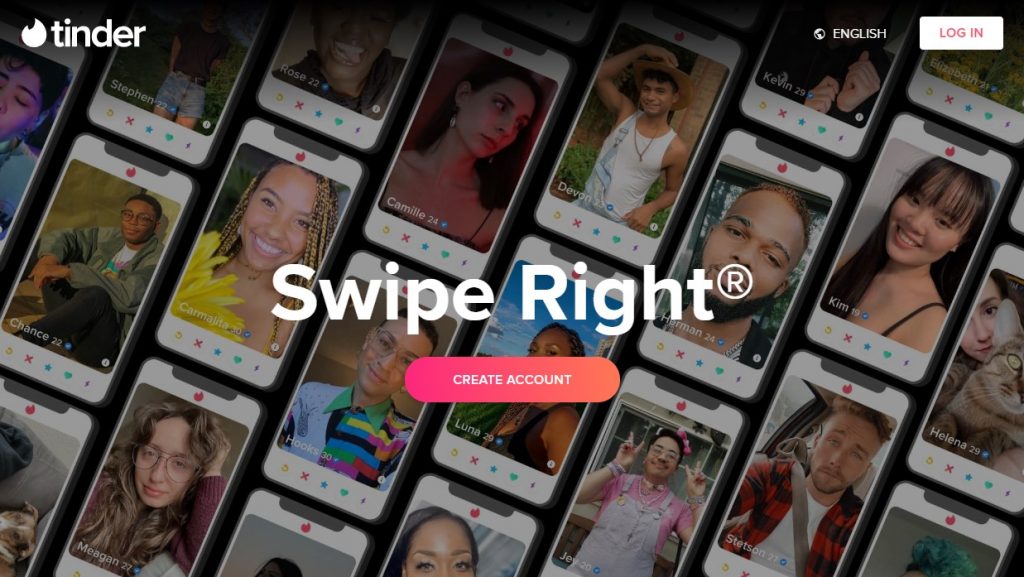 Is Tinder Worth It? – The Bottom Line Upfront
Let's lay it all out there upfront and then get into the detailed reviews in a minute.
If you are a young single (18-30 years old) and you're looking primarily for hookups or casual romance, then yes, Tinder is basically built for you. However, if you're wanting a serious relationship, are a single over the age of 30, prefer compatibility-based matching, or don't want a higher chance of exposure to unsolicited risque photos from matches—Tinder is definitely not the app for you.
While this might sound oversimplified, it's really what it comes down to. For casual dating and random hookups, Tinder checks all the boxes and far surpasses almost all of the competition by miles. They have the most members, the best technology, and understand how to get people excited (sometimes addicted) to finding their next match.
Again, these benefits and major pros only matter if you're looking for a hookup or casual dating. If your relationship goals are literally anything else or even a degree more serious, Tinder isn't going to be right for you at all.
Tinder Alternatives
Okay, that's clear. But what happens if you still want swipe-style dating but with the option of finding something that could turn into something a little (or a lot) more serious? Good news; you certainly have options. Here are several of our favorite Tinder alternatives that come with their own swipe-based options, but serve a much wider array of relationship goals.
If you're still on the fence, though, keep reading! Our expert team digs deeper into whether or not Tinder is legit with our more thorough (and pretty dang exhaustive) Tinder reviews.
---
Overall Tinder Reviews Rating
| Category | Score |
| --- | --- |
| Quality Matches | 7.0/10.0 |
| Features | 8.0/10.0 |
| Ease of Use | 10.0/10.0 |
| Support | 7.5/10.0 |
| Cost | 8.0/10.0 |
| Overall | 7.75/10.0 |
7.75/10.0
Pros and Cons of the Tinder Dating App
When it comes to the pros and cons of using the Tinder APP, a lot of it is heavily dependent on your relationship goals. If you fall into one of the categories of users it's best for, you'll find a lot to like. However, if it's not your speed—not a lot to get excited about.
Pros
Intuitive design and simplistic user controls
The genuine leader in casual relationships
Some functionality is available for free
Cons
Free member perks have limitations
The app does not work well for serious relationships
The app heavily incentivizes paid subscriptions
There have been reports of people abusing the technology in ways that may impact your experience.
As we mentioned in our page title, we wanted to share some reasons not to join Tinder. But we also want to be fair and objective, so we're also going to share some reasons to join the Tinder app. Here are three reasons on each side of the aisle for you to take into consideration.
3 Reason NOT to Join Tinder
It can be a bit of an "adult" environment sometimes. What we mean is that a lot of users are on the Tinder app to find random hookups and "spread their sexual wings" (that's the nicest way we could think to say "sending d*ck picks"). If that's not your speed, that's a great reason not to join.
People have learned to abuse the algorithm. The idea that a conversation only starts when two people swipe that they're interested showing mutual interest is amazing. However, some people have learned to just rapidly swipe yes on 100% of people and look to see if they're actually interested later. This really defeats the purpose of the app and can get your hopes up about a match you really like only to see them quickly unmatch a few minutes later.
We're not kidding about it not being great for committed relationships. Yes, we sound like a broken record but for good reason. The Tinder app is awful for serious relationships, but that's not a knock on them as it's really not what their platform is designed for.
3 Reason TO Join Tinder
There's nothing wrong with casual dating. If you're young and looking to date casually, that's okay! And if that's the case, there really aren't many platforms with as many options as there are on Tinder.
Initial time investment is low. Unlike some other top dating sites that have robust user profiles, Tinder keeps it short and sweet. All you have to do is upload a few pictures and a couple sentences about yourself and you're in the game.
The proximity matching feature is pretty neat. We'll take a bit more in a minute about exactly how Tinder works, but in the meantime, we want to touch on this. Matches are created based on where you are at the exact moment you're looking for someone. This is a unique feature that you don't really see on any other major apps making it a fun and interesting reason to join to at least try it out.
Tinder Reviews – Table of Contents
What is Tinder?
Tinder is an online dating app that utilizes mutual match technology and proximity location (identifying people who are within a certain distance from each other) to match single men and women around the globe. The app is available through iOS or Google Play and as of late 209 had almost 8 million users! In 2021, the Tinder App brought in an astounding $1.6 billion in revenue from its 9.6 million paid subscribers.
Site Name: Tinder (Tinder App, Tinder.com)
Paid or Free: Free to sign up, paid membership available
Average Sign-Up Time: ~ 5 minutes
Paid Membership Pricing: Plans starting as low as $4.50 per month
Founded: 2012
Number of Users: 75 million worldwide (free users); 9.6 million paid users
Ownership: Owned by Match Group
How Does Tinder Work?
Let's break down the jargon-filled answer we gave you above to show you exactly how Tinder works.
Single men and women download the Tinder app and create an account.
New members, like you, upload photos and a short bio about yourself.
You are then shown singles of your preferred gender that are physically located within a certain number of miles of your current location. It doesn't matter where you live, but it's only based on where you physically are at the time of using the app.
When you see members, you are able to swipe left or swipe right to indicate if you're interested or not.

Swipe left means you're not interested.
Swipe right means you're interested.

While this is happening, your photos and profile are also being shown to other singles in the same area. These singles have the same option of swiping left or right to indicate interest.
If you indicate interest on someone and they indicate interest on you, you're both notified of a match!
A chat is automatically opened for both of you to begin chatting.
There are additional features that augment the experience, but this is the gist of how Tinder works. It helps look for people who are mutually interested that are physically located in the same area. While other dating apps use your location
Does Tinder Show Other People I Swiped Right and Liked Them?
Singles are only notified that someone is interested in them if they indicate interest in you. That way if there isn't a mutual interest, no one feels embarrassed.
Tinder Features Overview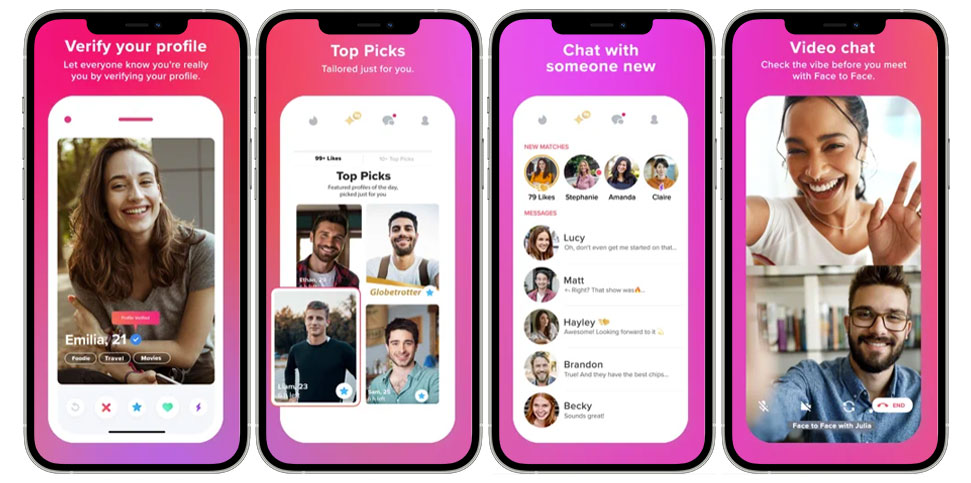 The base version of Tinder isn't particularly flush with features. In fact, the majority of the app consists of swiping left or right on pictures until you find someone you like who likes you too. However, Tinder does offer some additional features for those who purchase paid memberships. Here's what we found during our Tinder reviews.
Tinder Plus Features
Tinder plus is the first level of paid Tinder subscription. It adds a few benefits to your account like removing the limit on swiping right and taking away ads. There are also a few added features you may really enjoy.
Rewind – Lets you undo your last swipe if you accidentally swiped the wrong direction.
5 Super Likes – Super likes are a way of telling a user you are very interested in them. With Plus, you get 5 free super likes per day.
1 Monthly Boost – Boost allows your profile to be at the top of people's lists for 30 minutes.
Passport – Allows you to look at and interact with accounts from around the world.
Tinder Gold Features
Tinder Gold is the 2nd highest membership plan. It offers all the perks of Tinder Plus along with the following additional perks:
New Top Picks – Get more top picks each day, which are users that you are likely to be interested in.
Visible Likes – See which accounts like you before you like them.
Tinder Platinum Features
Tinder Platinum is the top-tier version of Tinder. It has all the features of Plus and Gold, but also includes these extra features:
Message Before Matching – Other users can only message users that like them, but with Platinum you can message whoever you like.
Priority Likes – Your likes take priority over the likes of other tiered users.
Weekly Like Recap – See who likes you over the last 7 days.
The Quality of Singles at Tinder
Though we have our issues with Tinder as a place for finding long-term relationships, we don't have much of an issue with their users. In fact, the most recent upgrades to Tinder's moderation has made it a safe and fun place to meet people on a casual level. You can find some really fun, interesting, and attractive singles.
Something to reiterate for the umpteenth time from our Tinder reviews, though—the app is only designed for casual fun. Yes, you may get lucky and be able to find a real relationship out of the app. However, that's not the intent of the set up, and it's best you understand that. If you want a more serious relationship, check out a dating app for relationships.
How to Sign Up at Tinder
Signing up for Tinder is pretty easy, but varies a slight bit depending on the device you are using. Let's take a look at the steps for signing up on IOS, Android, and on the web.
Steps to Sign up on Android
Find the Tinder app on the Android app store and download it.
Make a decision on a login/signup method (phone number or social media).
Enter your information for whichever signup method you've chosen.
Set up your profile with images and a short bio.
Decide if you want to upgrade to a premium membership or continue using the free version of the app.
Steps to Sign up on IOS
Locate and download the Tinder app on the IOS app store.
Click the "create an account" option.
Enter and verify your phone number.
Provide your email address.
Connect to your Apple or Facebook account if you prefer.
Upload photos and fill in your account information.
Allow Tinder all the access permissions the app requests.
Decide if you want to continue with a base membership or upgrade your account.
Steps to Sign up on The Web
Navigate to Tinder.com
There is no "sign up" option, you will just select "log in."
Choose whether to connect with your phone number or social media. (We suggest using your phone number)
Input your phone number or the information for your social media.
Set up your profile with photos and a bio.
Decide if you want to upgrade to a premium account or keep your free membership.
Price | How Much Does Tinder Cost?
One thing that's nice for Tinder users looking to get a leg up on the competition by upgrading their account is that the pricing is quite reasonable. Yes, it's a lot of nickel and diming with different features (which can add up), but it also allows you to only have to pay for exactly what you want.
In the past, Tinder actually charged a different set of prices for users who were over the age of 30. Thankfully (for our readers in that age bracket), the company did away with the practice after taking some pretty swift backlash. Now, all users will see the same pricing as other users in their country.
Here are the most recent prices we've seen. If you'd like to see a more in depth breakdown of pricing for memberships as well as a la carte premium upgrades, check out our Tinder cost and pricing guide now.
| Plan | Length | Monthly Cost | Total Cost |
| --- | --- | --- | --- |
| Platinum | 1 month | $26.99 | $26.99 |
| Platinum | 6 month | $13.50 | $81.00 |
| Platinum | 12 month | $9.00 | $108.00 |
| Gold | 1 month | $22.49 | $22.49 |
| Gold | 6 months | $11.25 | $67.50 |
| Gold | 12 months | $7.50 | $90.00 |
| Plus | 1 month | $13.49 | $13.49 |
| Plus | 6 month | $6.75 | $40.50 |
| Plus | 12 month | $4.50 | $54.00 |
Customer Support Options on the Tinder App
Tinder is pretty par for the course in terms of not having a standard, live customer service option. However, we do like that their support request form is easy to find and let's you be very specific in selecting your problem and desired resolution. This gives us hope that these messages are actually making it to a person who can resolve issues quickly.
Try Tinder Today!
---
Tinder App FAQ – Answering Your Questions About Tinder
What countries is Tinder available in?
Tinder is available in 197 different countries with the two countries with the largest number of users being in the US followed by the UK. Tinder is also quite popular in countries like Brazil, Germany, and Australia (at one point, 15% of the population was on the app)!
Do I have to connect my Tinder to Facebook?
No! You used to be forced to sign up for Tinder through Facebook, but these days it is optional. While it can make logging in faster, we recommend not connect your personal social media with your dating profiles – no matter which dating app you choose.
Can I get by with the free version of Tinder?
Absolutely! Most users on Tinder only use the base version of the app and there have been no studies done that show that paid users have more success than unpaid users.
Is Tinder just for hookups?
Technically, the Tinder dating app doesn't brand itself as just being for hookups. And in it's defense, we do know some people who have met their significant other off the app. That being said, it does seem that most people tend to use the app for hookups or very casual dating.
Is Tinder good for finding long-term romance?
We can't say that it is impossible to find true love on Tinder, but you will definitely have a better time seeking long-term romance with other apps that focus on compatibility versus looks.
Is Tinder good for making friends?
Yes! Tinder is great for people looking to find casual romance or even just friends. Many users load up Tinder while on vacation to find locals who are willing to hang out and show them around the city.
Does Tinder notify screenshots?
It does not. Anyone can screenshot you (or you can screenshot anyone else) and no one will ever know. This is true of screenshotting conversations as well as profiles.
Can I be anonymous on Tinder?
No. There is no way to use Tinder anonymously. You can be a little more private by not connecting your social media and paying for a premium membership that allows you to search singles outside of your local area.