SilverSingles is one of the largest online dating websites for singles over the age of 50. And impressively, the site claims to cater to people of all different relationship goals—senior singles looking for new friends, casual dating, serious dating, or people looking to find their soulmate later in life.
But is SilverSingles really as good as people say it is? Is it the right senior dating solution for you? Let's get into it!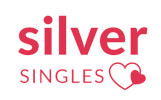 Is SilverSingles Worth It? – The Bottom Line Up Front
SilverSingles scored a 9.4 out of 10 in our most recent review. The high score came from a senior-friendly website, an atmosphere catering to 50+ aged singles, and affordable upgrade options. The biggest drawback is a lengthy sign up process, but this is intentional and is designed to lead to better matches and more dedicated members.
So, here's the scoop—the exclusive senior dating space is already one that's fairly limited with options (good and bad ones). What this means is that when you're trying to figure out which dating app to choose, you have to answer two questions. Number one—do I want to use a niche senior-only dating app (where no one under the age of 50 is allowed in), or do I want to use a traditional dating app (open to all ages) and filter for older singles? Number two—if you decide on a seniors-only dating app, is SilverSingles the best option for me?
For the first question, it comes down to this—would you prefer to be in a space designed exclusively for seniors with unique features designed for your age group? We think this is a big win, but there are a few potential situations where it might not be the right fit that we'll cover as we continue through our SilverSingles review.
For the second question, here's what we think. SilverSingles has been in the industry for almost 20 years now and has paved the way for online dating for the 50 plus crowd in the U.S., Canada, United Kingdom, Australia, France, and Germany. Obviously, the long track record and international reach are both positives to be aware of.
One of the bigger selling points of SilverSingles is that it's a community exclusive to singles who are 50 years of age or older. If you're looking for a community of singles who are all within your age bracket, this is a big win. If you're not, we'd probably recommend a site like eHarmony instead.
One thing we did notice during our testing, though, was that we were able to create an account with an age less than 50. We were also able to change our matching preferences to select ages that were under 50. And when you go to the purchase page to upgrade to a premium account, you will see that the site is actually open to people under the age of 50. It says "More than a third of our members are aged 50+." So, it seems that they are actually open to all ages but most of the members we were seeing were over the age of 50 and all of their marketing points to 50+. Basically, they push for 50+ (effectively) but do allow people under the age of 50 to join.
As far as the matchmaking process of SilverSingles, its a heavily site-directed process. If you like the idea of the professionals at SilverSingles helping to curate great matches for you (so you don't have to spend hours searching), you'll love this. The app asks you about 30-40 questions when you create your account and then uses your answers to curate you a batch of daily matches. These refresh daily and you can adjust your preferences in case you're not seeing what you like.
If you want to search on your own for matches beyond these daily options, this isn't an option to do that we could find. While this is probably a positive to keep you from being too addicted to the process, it might be a turnoff to some people who want to "do it all themselves." The one exception to this is the "Have you met?" swipe-style feature that we'll cover later on in the review.
Pricing for SilverSingles starts at $11.95 monthly (if you select the 12 month option). All memberships come with all available features, so there are no addons you'll need to consider or worry about. We're bigger fans of these sorts of subscription models.
Overall, we think SilverSingles is a great choice for those who want a safe, seniors-focused community for dating where you can find friends, romance, or your later-in-life soulmate.
All that said, the best way to find out if it's the right fit for you is to conduct your own SilverSingles review. Sure, you can read through what our experts say here (and we encourage you to do that), but the ultimate judge and jury should be you. Thankfully, we've included a link below to a SilverSingles free trial that will let you check things out free of charge right now.
---
SilverSingles Ratings and Rankings
| Category | Score |
| --- | --- |
| App Store Rating | 3.3/5.0 |
| Google Play Rating | 2.8/5.0 |
| Google Play Downloads | 100k + |
| Pricing | Starts at $11.95 |
| Online Since | 2002 |
| Traffic/Users | 1.2 million monthly |
| Our Overall Score | 9.4/10.0 |
Pros and Cons of SilverSingles
Pros:
Best matches are sent to you daily, so no need to search through 1,000's of profiles
Easy to user interface designed with seniors in mind
One of the few 50+ dating communities out there
Cons:
Long sign-up questionnaire but helps match you better to other users
User photos are blurred until you upgrade to a paid premium account
SilverSingles Review Table of Contents
How Does SilverSingles Work?
SilverSingles is a traditional-style dating app that works on iOS, Android, or through your computer. When you sign up for an account, you start by taking a 30-40 question quiz to share details about you, what you're interested in with a partner, and how important certain lifestyle characteristics are to you. The questionnaire is based on the Five Factor Model theory for personality traits, championed by psychologists McCrae and Costa (1992) as well as insight from industry experts and psychologists specializing in relationships and online dating.
All while you're doing this, other singles across the country are doing the same thing! When you're complete, the backend computers of the dating app will take your information and look to find the ideal matches for you. When they find a few people they think are great for you, you'll get to see their profile they created (and they'll get to see yours).
Here is a sample of what those profiles look like.
If there is interest, one of you can send the other person a message! From there, if you like each other a lot, you can start talking on the phone, video chat, or even schedule a date to meet up in person.
SilverSingles Features Overview
When it comes to features at SilverSingles, the site takes a "let's not overcomplicate" this approach. And for a senior dating site, this is 100% welcomed as many people in the age bracket might not be the best with technology. As long as the available features do the job of helping you to make connections, we don't see the need to overcomplicate things.
All that said, let's look at a few of the features worth noting.
Daily Matches
As mentioned, SilverSingles works through a daily match system where they show you your most recent matches that match your preferences. While there is no search function, you can play around with your matching preferences a little bit and get some fresh matches if you extend things like your age or distance filters. It takes about 20-30 minutes, but those will update.
What we like about this is that SilverSingles does the searching and curating for you, which really is what you're paying them for. Other apps where you have to search, you're basically just paying for access but no help in making better selections. The lack of a search feature is also something that can help you from getting overwhelmed or spending too much time on the app.
Have You Met?
The Have You Met feature is a simple mutual like feature that's a fun way to see more options and a low-commitment way of seeing if there is mutual interest. You see a list of your matches one at a time and can select if you are interested in them or not. Your matches are also showed lists that include you and they can select interest or not. If both of you indicate interest in each other, it will let you know. If one of you or none of you indicates interest, it is kept secret.
Read Receipts
This is a small feature, but an important one. When you send a message on SilverSingles, you'll probably want to know if your match read it or not. This is a feature available with all accounts (at no extra charge) where they will tell you just that!
Price | How much does this dating site cost?
SilverSingles memberships range from $11.95 monthly to $22.95 monthly, depending on how long of a membership you purchase. The shorter the term you buy, the more expensive the monthly cost will be. All memberships are debited in one upfront payment and are set to auto-renew. Each premium membership comes with all of the available features, and there are no addon features you need to purchase (or have the option to).
To learn more about how payment works, payment options available, refunds, and auto-renew, check out our SilverSingles cost guide.
Best Alternatives to SilverSingles
If the SilverSingles app isn't the right fit for you here are some other excellent senior dating sites to consider:
SilverSingles FAQ
How do I contact customer support at SilverSingles?
You can contact the customer support team via email by sending a message to [email protected]. The SilverSingles team is in the office from Mondays thru Fridays, 9 AM – 6 PM GMT+1. If you're wondering, this is Berlin, Germany time (where the team is located).
When sending an email inquiry for assistance with any issue, be sure to reference the email address you used to create your online dating profile with SilverSingles. Additionally, there is a user ID number located within the account section of your user account, this number is also referred to as a Secure Code; if you have this number available then add it to your email message to assist the customer care team with further locating your account.
Be sure to list the most relevant topic related to your inquiry as the subject of your email message. List as many details about your inquiry as possible. If you are having a technical issue, take a screenshot of the page you are having an issue with (and any error messages as well) and include the picture within your email message.
You may also send a fax with your inquiry to: +1 (646) 760-2453 or mail any inquiries to: SilverSingles Customer Care Spark Networks, 3300 N. Ashton Blvd, Suite 240 Lehi, UT 84043.
Does SilverSingles have a free trial?
Yes, SilverSingles has a very basic free trial account. You can respond to premium members only and you cannot initiate messages. You can view member profile information, but you cannot see photos. Here is a link where you can learn more about the SilverSingles free trial.
Does SilverSingles have an app?
Yes, SilverSingles has an iOS app and they also have an Android app in addition to their mobile-friendly desktop website.
When was SilverSingles founded?
SilverSingles started in 2002 under the name PrimeSingles. In 2009, the site was renamed as Single Seniors Meet, before finally landing on SilverSingles in 2011. In 2017, the site was relaunched with a new look and feel to better meet the needs of senior singles.
---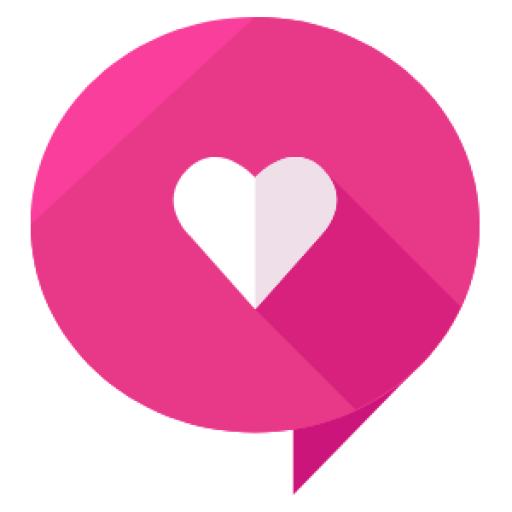 Written By: Healthy Framework Team
The Healthy Framework team has a combined 50+ years of experience in the online dating industry. Collectively, the team has reviewed over 300 dating apps and is known as one of the leaders in the relationship advice and information space. The team's work has been featured on Zoosk, Tinder, The Economist, People Magazine, Parade, Women's Health, Her Campus, Fox, and more.