Plenty of Fish might be one of the most well-known dating apps out there. This is probably thanks to their "find your other half" commercials that they began running in the early 2000s or their akin to the popular dating phrase "plenty of fish in the sea". Even those who have been married for decades have likely heard of Plenty of Fish.
Still, we all know that something being popular doesn't necessarily make it good. Because of that, we wanted to fish for the truth and see if POF is popular because of a top-notch app or top-notch advertising.
Turns out, Plenty of Fish has gone through quite a few glow-ups over the last 10 years, and there is a lot to discuss. So, if you are interested in figuring out whether POF is the right dating app for you, just take a look through our full Plenty of Fish reviews outlined below.
Is POF Worth It? – The Bottom Line Upfront
POF is an interesting dating site for a few reasons. Years ago, the dating site had a pretty rough reputation mainly surrounding the quality of the members. This was probably due to the fact that the site is largely free to use with minimal barriers to entry. This is a recipe for scammers, spammers, fake accounts, and people looking for something quick.
A few years ago, though, POF underwent a complete makeover. They got a brand new site, changed their marketing message, and even upgrade their little fish logo. But did it work?
Well, it depends on how you look at it. Does the site look better? Absolutely. Does the marketing message portray a different type of dating experience? You bet. However, not much at all was done in regards to the barriers to entry. It's still a completely free dating site that only takes a few minutes to sign up. Yes, they added in some phone number verification steps which have helped some, but it's still relatively the same process.
POF scored a 6.5 out of 10 possible points during our reviews. Our main issues were with the quality of the members, too-easy of a sign-up process (inviting fake accounts), and incomplete profiles without pictures.
Ultimately, we think Plenty of Fish still has some growing to do if it wants to swim in the big leagues. If you have absolutely zero dollars to put towards online dating and are okay swimming in the weeds, it might be worth checking out. But if you're serious about finding something special (casual or serious), there may be some better options. We've included some great alternative dating apps you might want to consider below—with free trials!
POF Alternatives
The reason we've selected Zoosk as the best POF alternative is that it's what we view as "what POF is trying to be." It's a platform with over 35 million users that serves people looking for everything from serious relationships to casual dating and hookups. The difference, though, is the security and screening parameters in place at Zoosk are far superior in effectiveness to those at POF. The result is a higher quality user experience, less fake or scammer profiles, and a better chance of finding exactly what you are looking for.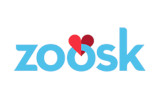 5 Things to Know About POF
POF did go through a complete overhaul a few years ago that did bear some positive changes. However, we still think they have a long way to go to bring the quality up to a level we're happy with.
There are over 3 million active users logging into POF every day which is a positive statistic to see.
POF is actively rolling out new features which is always nice to see. However, many of the features seem to cloud the platform, impact user friendliness, and miss the mark with getting you closer to finding someone special.
Plenty of Fish was purchased by Match Group (the owners of Match.com and Tinder) back in 2015 for $575 million.
The newest feature we've seen added to POF is their Live! feature which mirrors how something like Twitch or Facebook Live works. It's a well implemented feature, but really seems to miss the mark when it comes to being for dating purposes.
Who Plenty of Fish Is Good For
Singles who are on a very tight budget
People looking for no-commitment dating
People who are okay wading through less-invested singles
Who Plenty of Fish Might Not Be Best For
Younger singles might not find what they're looking for as the average US user skews a little older (35+).
Singles looking for a more in-depth, personality-based matching system.
Those who don't like dating sites with ads.
---
Overall POF Rating
| Category | Score |
| --- | --- |
| Quality Matches | 6.0/10.0 |
| Features | 7.5/10.0 |
| Ease of Use | 9.0/10.0 |
| Support | 7.5/10.0 |
| Cost | 7.5/10.0 |
| Overall | 6.5/10.0 |
6.5/10.0
Pros and Cons of the Plenty of Fish Dating App
Pros
It is super fast to sign up and begin using the app.
There is a free version of the app you can try before deciding to buy.
There is a huge pool of singles using POF (over 3 million daily active users).
Cons
Lower quality of singles when compared to similar apps.
No video chat functionality.
The free version of the app is limited in features and is inundated with ads.
Plenty of Fish Reviews – Table of Contents
---
What is Plenty of Fish?
Plenty of Fish (POF) is one of the world's largest online dating services. This Canadian based company was founded in 2003 by CEO Markus Frind 4 years after receiving a degree in computer systems technology from British Colombia Institute of Technology.
Frind ran the site independently until 2008 when the project became more than he could handle alone and he started hiring. This ended up being an excellent decision for Plenty of Fish Media Inc. By 2010, the POF app launched for both iOS and Android pushing the user base to new heights.
Frind was proud of what he had built and the relationships Plenty of fish had created. He once stated that "over one million babies have been born as a result of the website". A headline sure to grab some attention. And it did…
In fact they caught the attention of the Match Group who bought the POF app in 2015 for a whopping $575 million dollars! With only around 75 employees at the time Frind was said to have personally gained about $525 million.
So what's changed since Match took over? Honestly, not too much. There were a few matchmaking guidelines changed, but at the end of the day it's still the same POF app.
Plenty of Fish has continued to grow and now has well over 100 million registered users. They're also said to have approximately 3 million daily logins and over 2 billion pageviews a week!
Site Name(s): pof.com, Plenty of Fish, POF dating site, POF
Paid or Free: Paid site with a limited free trial
Average Sign-Up Time: 2-3 minutes
Paid Membership Pricing: Plans starting as low as $10.00 per month
Interesting Facts About the POF App:

POF was created in 2003 but got a major rebrand in 2019.
Won multiple user-voted awards in early 2021.
4.2 stars and over 1 million reviews on the Apple Store.
3.9 stars and over 1.5 million reviews on Google Play.
There are over 100 million registered POF users.
How Does POF Work?
POF is a very traditional dating website that works off of profiles and messages. All members create a profile showcasing who they are, and these profiles are shown to other users. If someone sees someone they like, they can send a flirt or a message to start a conversation.
POF does have some additional features to help make matchmaking a little easier, but the basis of the platform is profiles and messaging. We'll outline these additional features in the next section of our reviews.
POF Features Overview
In addition to the traditional profile and messaging features, there are some additional things that POF has added to the mix (a lot after being purchased by Match Group) to try and make things better. Some of the features we're fans of, and some of them we think missed the mark. Here's a quick look at some of the more meaningful features worth noting.
POF Live!
Many social platforms have begun implementing a live system thanks to the success and popularity of streaming apps like Twitch and YouTube. Plenty of Fish has jumped on that train as well with their Live! feature.
POF Live! allows users to live stream themselves for their matches and potential matches to see. It is a fun way to get more info about your personality out there, but is even better as a way to learn more about your matches before wasting too much time. The streams are genuinely fun to participate in and you can pass along virtual gifts to get the attention of the streamer, if you'd like.
Overall, this feature is well implemented. However, does it really help you finding dates? From our testing and use of the product, it seems like another form of Twitch that really misses the mark on the intended purpose. Additionally, users are able to purchase tokens and buy gifts for other users who are going live, which again, we think misses the mark.
Meet Me
Some dating apps have begun to take inspiration from old-school dating techniques like blind dates and speed dating to come up with exciting ways to implement face-to-face meetups. For Plenty of Fish, that feature is called "Meet Me."
Using this feature is simple. You are shown a series of photos of singles along with some of their basic info. You swipe right on the photo if you are interested in the person and swipe left if you are not.
When you swipe right on a profile holder who also swiped right on you, a private chat will open to allow you to communicate and decide on meeting up in person. This method of meeting takes away the restriction of personality matching and the like, which some users really enjoy.
It is like using Tinder, but with the option to switch back to a profile-based matching method at any time.
Priority Messages
If you have done any online dating before, you know that your inbox can get a little wild after some time. Sometimes you can send a message to a match and never hear back. It feels pretty awful, but you might feel better knowing that oftentimes messages are just overlooked and it's nothing personal.
Priority messages help you overcome this! Sending a priority message means the message is pushed to the top of that person's inbox and pinned. It costs 1 token, POF's in-app currency, which you can get for less than $2 a piece.
Message Controls and Filters
One thing that POF has that we do like is the ability to set a lot of filters for who can message you. You can set things like how long the first message has to be or if they have a photo or not. While we think this is a great step, why not just make every user include a photo of themselves? Again, that's our personal thoughts from this POF review, but it's something worth noting. Either way, the feature is absolutely better than not having it at all.
The Quality of Singles at Plenty of Fish
We weren't overly wowed by the selection and variety of singles on Plenty of Fish, but it wasn't a bad experience at all. There are plenty of singles to be found in many areas, but the crowd is generally a bit older and a little less tech-savvy. This means that all those high-shooting professionals in fields like tech, engineering, etc., are likely to be found on more modern apps.
Additionally, a review of POF does need to look at the intentions of the singles on the app. We have heard a lot of users report that most of the people they encounter on the app are looking for casual hookups and they're not that smooth about it. Yes, we're talking about pictures you may not want to see sent unsolicited and such. It's certainly not the case for everyone on the app, but we've heard the most stories like that coming from this app.
How to Sign Up at POF
Signing up for POF is super easy and super quick…almost too quick. Wait, what does that mean? We LOVE that POF streamlined the sign up process, but we would like to see a few more hoops people need to jump through to create accounts to make it a little harder on spam and scam accounts. Still, though, the faster sign-up process is a shining spot of this review.
You can sign up for POF on their main website or through their app. Both methods are super simple, just take a look through these step-by-step guides:
Signup Up on Desktop:
Go to POF's website and click "Register."
Fill in your email, username choice, and continue through the profile information prompts.
Signing Up on The App:
Download the app from iTunes (Apple Phones) or Google Play (Android Phones).
Start the app and fill in your name.
Tap on "Sign Up."
Follow the prompts to complete your profile.
Price | How Much Does POF Cost?
A lot of the features on POF are completely free to use, including messaging. However, if you want an elevated experience, you can pay to upgrade to a premium account that comes with some perks. These include things like being able to see someone's extended profile, viewing past interactions with someone, read receipts, see who is interested in you, and see the date and time of when someone viewed your profile.
Is it worth the upgrade cost? Maybe. It is quite cheap and these are some nice perks to have. That being said, we probably see some better investments of your dating money through some of the POF alternatives we recommended earlier. If you want to learn more about the pricing and payment options and what exactly you do and don't get, make sure to check out our POF cost breakdown now.
| Membership Type | Membership Length | Monthly Cost | Total Cost |
| --- | --- | --- | --- |
| Premium | 3 months | $20.00 | $59.99 |
| Premium | 6 months | $15.00 | $89.99 |
| Premium | 12 months | $10.00 | $119.99 |
Customer Support Options
POF has a really great help section on their website and app. It is super easy to find solutions to your problems and search for specific features. They even include video tutorials and interlinking to help you quickly get to all the information you need.
However, we really dislike when sites don't have direct contact methods for customer support. You can fill out an email enquiry form through their help page, but that is as far as it goes. No live chat option is available and they specifically state that they have no contact number and if you find one by Googling, "don't call it because it is a scam." However, we found a contact phone number listed deep in their terms of service.
If the company wants to see improvement in its Plenty of Fish reviews, it may really want to improve upon the customer experience starting with better access to customer service.
Get Started Now!
---
Plenty of Fish FAQ – Answering Questions About POF
Do I Have to Pay for a POF Subscription?
No! You can use POF for free, but your access to features will be limited. Paid members receive access to extended profile viewing, can upload more images, get read receipts, experience no ads, and much more.
What Can I Use Tokens On?
You can spend your POF Tokens on:
Boosts
Super Yes
Priority Messages
How Much Do Tokens Cost?
Tokens can be purchased for $3.99 a piece. However, you can save money by buying them in bulk. They come in bundles of 10 for $19.90 ($1.99 a piece) or 5 for $14.95 ($2.99 a piece).
Can You Use the POF App Without Connecting a Phone Number?
No. As a way to keep accounts secure and limit the number of fake profiles you need to connect a mobile number to verify your account when signing up for the POF app. You will not be able to sign in or browse singles until you've done this.
Is POF Good for Long-Term Romance?
POF is pretty versatile in their dating approach. It can be a great way to meet new friends, short term romances, steamy hookups, and long-term partners. The only problem is that you might have to weed through a lot of people interested in things you are not. To improve your experience, try to mention your dating goals in your profile information so it is upfront knowledge for your matches.