While we rarely review more adult-focused dating websites, Passion.com toes the line between mature dating and "traditional" online dating. The site certainly has elements that are a bit more risque, but they do have options for people to find more than just purely physical relationships. For that reason, we felt that a Passions.com review was in order!
What can you expect to learn from our Passion.com reviews? Quite a bit! We're going to break down exactly what the site is about, how it works, who it might be a good fit for, and who might enjoy a more traditional-type online dating site.
If you're ready to get rolling, strap in, buckle up, and let's go under the hood of Passion.com!
The Real Scoop Up Front – Passion.com
Here's the down and dirty, honest scoop on this dating app. If you're looking for wholesome and traditional dating, Passion.com is 100% not going to be a great fit for you. Don't even take a minute to check it out. However, if you're looking for more mature fun that may be only physical or a real relationship that's heavy on the physical intimacy, you're going to love Passion.com.
That's the single biggest distinction and takeaway we want you to get from our Passion.com reviews. The site is going to be an amazing fit for one group, and couldn't be further from right for another. Now, if you do fit into the group that it's right for, here are a few things you'll want to know upfront.
There's a lot of nudity across the site. Be prepared for some NSFW content (even with the free trial account).
People here are looking for a lot of different things. You'll see some people looking to build a connection and some just looking for some form of physical intimacy.
The member's home area can be a little busy and take some getting used to. Just take your time and you'll be just fine.
The single best way to see if the site is a good fit is to test drive it for yourself. We've included a link here to a Passion.com free trial account to get you started. You'll eventually want to upgrade if you want to start connecting, but this link lets you get in there, start searching singles, and get a feel for what the site has in store.
---
Overall Passion.com Rating
| Category | Score |
| --- | --- |
| Quality Matches | 9.5/10.0 |
| Features | 9.0/10.0 |
| Ease of Use | 8.5/10.0 |
| Support | 8.5/10.0 |
| Cost | 9.25/10.0 |
| Overall | 9.0/10.0 |
Pros and Cons of the Passion.com Dating App
Pros
Over 35 million members to date
High ratio of women to men
Caters to all dating and sexual preferences
20+years in the industry
Cons
"Busy" member homepage with almost too many features
---
Passion.com Review – Table of Contents
Fast Facts About Passion.com
Site Name: Passion.com
Paid or Free: Paid site, with a limited free trial
Average Sign Up Time: Less than five minutes (very fast)
Paid Membership Pricing: Memberships start at $15 per month
Key Takeaways:

Surprisingly, Passion has a high ratio of women to men, which is out of the ordinary for adult-focused sites.
A unique feature you get with a Passion membership are automatic emails, which can help you to manage your first response to interested guys and gals.
This dating app is NOT your mother's dating site. If you're looking for traditional, wholesome dating—you'll want to go elsewhere.
Editor's Take on Passion.com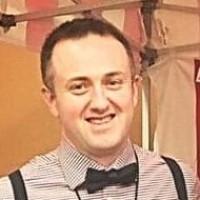 "While this type of dating site isn't really my cup of tea, I've talked with a lot of people that fit the mold. Their review? This is a great site where you can meet someone or a few people to have some fun with or an actual relationship. You know I'm a big fan of options and flexibility, so kudos for that."
– Jason Lee, Chief Editor of Best Online Dating
"Your review and view on Passion is going to be completely dependent on what you're looking for. If you're looking for 'traditional' dating, not for you. But if you're looking for something that leans heavily on the steamy side, you should certainly take a look at what the app has to offer."
– Christina Anne, Contributing Writer
---
What is Passion.com?
Passion.com is a member of the Friend Finder Network (FFN) of sites. FFN is known for having some risque offerings, as well as more mainstream dating apps in its portfolio. Founded in 1996, the site toes the line between both ends here where singles can find casual/hookup dating, as well as more traditional relationships with more of an adult flare.
Currently, the site is only available on desktop, with no app options. Again, while we don't review adult material at this site, this is the closest well get to it, as this site does offer the ability to find a traditional relationship. Keep in mind, though, a lot of the content on Passion.com is of the adult nature and not safe for work.
Is Passion.com Worth It? A Deeper Look
Here's the scoop when it comes to Passion.com. The site has some great attributes and some areas that we would like to see some improvement. By the end of this review, though, you'll have an honest and accurate picture of what the site could offer you.
As inclusiveness is becoming a more important issue nationwide, it's good to see the site caters to all sexual preferences including couples. Here's the options you're presented with when you go to sign-up for your free account.
Man
Woman
Couple (man and woman)
Couple (2 women)
Couple (2 men)
Group
TS/TV/TG
Passion.com has been around since the late 90's and boasts an impressive membership base of 35 million members. Now, we think that this 35 million number probably includes a large chunk of inactive accounts. That being said, as you'll see in our reviews, Passion.com did have A LOT of current and active members based on our reviews and test searches. We'll get into that more later.
Who Passion.com Is Good For
Singles looking for more passionate relationships
Singles looking for physical relationships
Singles looking for casual or committed relationships
People who know what they want
Who Passion.com Might Not Be Best For
Faith-focused singles
Singles who aren't open to seeing nudity
Passion.com Features Overview
While we've been ragging on passion.com for their overabundance of features, it may be a perk for a lot of you to know that you'll be able to get any feature you can think of and then probably more. Let's take a look at some of the more popular and more helpful features we found during our reviews.
Search Function
The site has an extensive search function that you're allowed to use in full with your free trial and when you're a paid member. One thing that is nice is that you can change what you're looking for from what you signed up as. On some online dating sites you're forced to look for what you signed up for. For example, if you're a man who signs up and says you are only looking for another woman, they won't let you look for anything else. With Passion.com, though, you are able to change everything in your search.
You can also search and sort by last log in time which is great to make sure that you're communicating with active accounts. You'll also notice that you can search by highlighted, confirmed, verified, gold, or VIP members to find exactly what you're looking for.
Want to search by more criteria? You're in luck! If you are a paying member of Passion.com, you'll get an insane number of other search options.
You can also use some different search features that are available at the top of the page under the search menu. These include who is active and online, your newest matches that have just joined, members who are close to you, VIP members, and advanced and kink searches. You can also use the Hot or Not function which is a swipe style function to help you find some new matches.
Automatic E-mail Replies
Getting a ton of attention and want some help handling it? As a paid member, you'll be able to set up an automatic email that will go to all of your first time emails. You can use this to ask questions or tell people specifics about what you're looking for. This can help you to not have to sort through a ton of emails from matches that you are not interested in.
Pictures and Videos for Days
If there's one thing there is no shortage of on Passion.com are the member's videos and pictures. With so many sexually charged members, you can expect that they are always going to be trying to load up their sexiest pictures and videos. In fact, some of them even stream live on the site. You can look at these on each member's individual profile or you can look for "what's hot" on the site. This is what those options look like and are available at the top of the page. You can see a lot of these with your free trial, but will need an account to get into some of the photo albums.
The Community
Passion.com has a community section that gives you new and innovative ways to interact with other members. They also have a ton of information on dating and adult dating that can help you out with your search and overall experience on the site. These options are available at the top of the page under the community tab.
Personal Blog
Like writing and want to share stories or things that are going on in your life? As a paid member of Passion.com you get the opportunity to start and maintain your very own blog. Other members can read about your exciting exploits and interact with you about your blog. This is a great way to show what's happening in your life and also a great way to meet matches. If they read and love your blog, your email message box may fill up pretty quickly 🙂
Flirting
Passion.com has a flirting/wink style function that allows you to let another member know that you're interested. This can be a great way to spark interest if you're a little shy and don't want to send the first message. What happens a lot too is you'll wink at someone and then they will wink back and you'll know that's your green light to send a message. We do know that a lot of members use this function so we actually recommend that you just put yourself out there and send a message to someone you're interested in!
The Quality of Singles at Passion.com
One of the biggest concerns that people have when choosing an online dating site is whether or not the matches on the site are quality, current, and active. With a site like this one, it is also a concern on whether or not the accounts are real or just robots or fake accounts.
As we started our Passion.com review, we did notice one thing. There are a TON of people on this site. When we say a ton, we mean a whole heck of a lot of people. We did some sample searches for different areas and always came back with a healthy list of potential dates and matches.
The next obvious question is whether or not these matches are current or they're just old accounts that joined the site and then left. Passion.com has a great feature where you can quickly see the last time that a member was online. This means it didn't take us long to realize that a lot of these accounts were actively online or had been online recently.
While we don't think there are 35 million active accounts, we were definitely impressed with the number of matches available on the site through a bunch of test searches. Worried that you live somewhere where there might not be a lot of matches you're interested in? No worries. Passion.com allows you to search through all of the potential matches before you purchase an account to make sure that there are matches you'd be interested in.
Regarding the quality of the matches, well…it depends on how you choose to rank quality on a dating site like this one. If you're looking for true love and romance, the matches might not be the best for you. This doesn't mean you can't find this here, but it looks like the main intention of members is a little more "adult" if you know what we mean.
Something that stood out to us was that the age range was much more extensive than some mainstream dating sites. You had people in their early 20s all the way up to people in their 70s. We even saw some people approaching their 80s! Way to go grandma.
The attractiveness level of all the members was also all over the place. Yes, there were some killer knockouts and perfect 10s, but there were a ton of "real people." We mean members that don't seem like they belong on a magazine cover, but are down to Earth people you've probably seen at the grocery store before. Still hot, sexy, but attainable!
Bottom line, we found a ton of current, attractive, and real matches on Passion.com. We don't think they have 35 million active, but they certainly have A TON of options and you can see them all for free with the free trial link at the top of the page.
How Easy Is the Site to Use
If we had one complaint about Passion.com it's that the homepage was very busy and loaded with a ton of features. Too many features is no good? That's not what we're saying. We're just saying that there is a lot going on and it can take you a bit of a while to figure your way around the site. Once you are able to figure your way around, the site does become pretty easy to use.
When you log into the site, everything is not going to be blurred. We just blurred everything to protect the discretion of the members and because some of these pictures are not necessarily safe for work. What we did like was that they made your matches and new member options very easy to find at the dead center of the screen. You can also hover over each person and see a quick view of their profile without clicking on them.
If you're a paying member, you can then click through the member's profile and take a look at all of their info as well as all of their steamy photos. Trust us on this one; there is no shortage of adult photos on this site from the members. If you're on your free trial still, though, you'll only be able to see their main photo and won't be able to view their full profile until you join as a member. You can also pay a one-time small fee to see a specific profile, but you're going to end up wasting money unless for some strange reason you only want to see one profile ever.
Along the left-hand side of Passion.com, you'll see all of your notifications from the other members and your interactions. We did like how easily these were to see and how nicely they were laid out. It did add to the busyness of the homepage, but it did make things easier once you got them figured out.
Overall, the site was fairly easy to use, but we would have liked to see a less-busy homepage.
Price | How Much Does Passion.com Cost?
The cost of a Passion.com membership depends on how long of a membership you decide to go with. There is also one additional add-on that you can purchase to help enhance your dating experience which we will cover.
A one-month membership is $30. A three-month membership is $20 per month, but is billed as a one-time payment. The longest membership they offer at Passion.com is 12 months and is $15 per month. This membership like the others is billed as a one-time payment as well.
| Membership Type | Membership Length | Membership Cost | Billed |
| --- | --- | --- | --- |
| Gold | 1 month | $27.95 total | Monthly |
| Gold | 3 months | $19.95 per month | Quarterly |
| Gold | 12 months | $14.95 per month | Annually |
You'll notice at the bottom of the payment page they have something about enhancing your gold plan with standard contacts. What this feature does is allow members who do not have a paid account to respond to your messages. This means that ANYONE on the site that you message can write you back even if they haven't paid for a membership.
The cost of this is $20 for one month or $36 total for 3 months. Is this worth it? Honestly, we think that anytime a site offers this sort of feature, it's worth it. Can you still enjoy yourself on the site without it? Of course; it is certainly not necessary. But, it will make things a lot better if you purchase this add-on.
What we recommend doing is clicking one of our free trial links and take advantage of that first. Once you create your free account, look around the site and see what all they have to offer. If you see a lot you like, upgrade to a gold account!
When you create your account, they will bring you to the payment page first. To access the free trial, just click on the home button on the top left of the page. Here's an image of where you should click.
If you're ready to get started with your free trial, just click the free trial link below and you will automatically be credited with your trial! Good luck and have fun!
Customer Support Options
The customer service at Passion.com is fantastic. Not only do they have an extensive FAQ section to help with all of your popular questions, but they also have phone support, email support, and a live chat agent support feature. The only thing they're missing is an option to send someone to your house and fix things for you!
We tested out the live chat feature and we had someone chatting with us in less than about five seconds. This is exceptional and the help we got on our test questions was great. If we could give a site six stars instead of five, we'd do that here for sure. Hands down, some of the best customer service in the industry.
Get Started Now!
---
FAQ
Is Passion.com a safe dating app to use?
Yes, Passion.com is safe to use for online dating. That being said, it's only going to remain safe if you do your part to keep it that way. This means making sure you're safe with who you give your information to, how you secure your account, and if you keep your password information safe.
---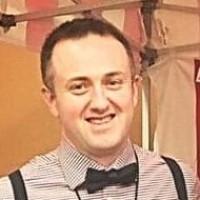 Written By: Jason Lee
Jason Lee is a data analyst with a passion for studying online dating, relationships, personal growth, healthcare, and finance. In 2008, Jason earned a Bachelors of Science from the University of Florida, where he studied business and finance and taught interpersonal communication.
His work has been featured in the likes of The USA Today, MSN, NBC, FOX, The Motley Fool, Net Health, and The Simple Dollar. As a business owner, relationship strategist, dating coach, and officer in the U.S. military, Jason enjoys sharing his unique knowledge base with the rest of the world.