MuzMatch is the dating site that claims to be Halal, free, and fun. There are a lot of social expectations, norms, and ideologies that surround muslim dating, so we appreciate the dedication of a site that allows Muslim singles to use modern dating techniques.
Still, the good intentions of a dating site don't protect them from the harsh eye of our reviews. We want to know if this site has all the features, amenities, and customer support it takes to be a great dating site. We also looked at the overall price of using the site and how existing users feel about the services offered.
So, if you are a Muslim single who has been considering online dating, you will deifnitely want to check out this MuzMatch review!
MuzMatch – The Bottom Line Up Front
Muslim dating in the modern, digital world can feel complicated. There is a lot of nuance to these relationships and it can feel like most dating sites are more focused on pushing out matches then on helping people find love.
MuzMatch seems to genuinely do its best to pair compatible people and lead them toward long, fulfilling romances.
Most of the app's main features are free and those that are paid are fairly priced. We also like the look of the app, the layout is user friendly and easy to understand. For those reasons, we would say MuzMatch is definitely worth a download for any Muslim single.
---
Overall MuzMatch Rating
| Category | Score |
| --- | --- |
| Quality Matches | 9.0/10.0 |
| Features | 8.5/10.0 |
| Ease of Use | 8.5/10.0 |
| Support | 8.0/10.0 |
| Cost | 8.5/10.0 |
| Overall | 8.5/10.0 |
8.5/10.0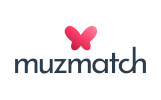 Pros and Cons of the MuzMatch Dating App
Pros
It is completely free to sign up and use the site.
The site focuses on safety by using verification and video chat features.
The site is focused on marriage and longevity, not hookups!
Cons
MuzMatch has no browser accessibility.
Some bonus features are behind a paywall.
The free version of the app has a lot of ads.
Who MuzMatch Is Good For
Muslim singles of all ages.
Singles who have or are willing to convert to Islam.
Muslim singles who want to stay away from hookup dating apps.
Who MuzMatch Might Not Be Best For
Non-muslim singles.
Muslim singles who want to meet others from all religious backgrounds.
Those who want a browser-based dating experience.
MuzMatch Review – Table of Contents
Fast Facts About MuzMatch
Site Name: MuzMatch.com
Paid or Free: Paid site with a limited free trial
Average Sign-Up Time: < 5 minutes
Paid Membership Pricing: Plans starting as low as 19.52 per month
Unique MuzMatchFacts and Figures

The site is available on an app for both IOS and Android devices.
The IOS app has a user rating of 4.2 stars after 6.4 thousand reviews.
The Android app has a user rating of 3.8 stars after 43 thousand reviews.
The average user age of the MuzMatch site is 25-43 years old.
MuzMatch Features Overview
MuzMatch is perfectly usable as a free app, but they do offer a few add-on features that can be useful during your dating search. Here is a list of our favorite features on the app and whether or not they are free to use!
Premium Preferences – Paid
Paid members unlock a unique set of premium filtering that allows you to find far more compatible matches. The base site will show you people based on your location, but this lets you see profiles based on your specific filter settings.
Instant Match – Paid
Available to premium members or a la cart for 2.99, this feature gives you an instant match based on someone who has liked your profile. It is a fast and simple way to get started talking with an interested single in your area.
Chaperone – Free
A Wali, or chaperone, is a traditional aspect in Muslim dating. This is a person who looks in on the dates and communications of a match to ensure that things are appropriate and safe. This can help some singles feel much more comfortable, which is why MuzMatch offers the feature. You can add a chaperone in your settings. They will need to confirm their email, then they can be added into a conversation at any time to keep an eye on things.
Extra Swipes – Paid
If you want extra swipes but don't want to pay for a premium membership, you can instead buy them with credits. These credits are sold in bundles up to 400.
Video Chat – Free
MuzMatch offers video chat functionality through their app, which allows users to have face to face communication with their matches. This is helpful to weed out fake accounts, but also helps facilitate long distance matching. Using the on-app chat feature can protect users by allowing them to communicate without giving out their personal contact information.
The Quality of Singles at MuzMatch
MuzMatch has really high quality singles! The selfie verification, chaperone system, and highly detailed profiles have led to an environment where finding fake accounts is far less likely. We love how open the users are on their profiles and things that any Muslim single will like what they find while using the MuzMatch app.
We also love that there are built in, safe communication methods on MuzMatch. This makes it easier to avoid any potential fake profile because you can insist on video chatting before meeting or moving forward with communications.
How to Sign Up at MuzMatch
It is simple to sign up on MuzMatch. You begin by downloading the app on your device, then signing up with your phone number.
You will need to add information about your age, location, and other bio details. You will also need to upload a profile photo. You will be allowed to use a nickname for your profile, which can help users feel safer on the app.
Price | How Much Does MuzMatch Cost?
| Membership Type | Duration | Price | Total Cost |
| --- | --- | --- | --- |
| Subscription | Weekly | $4.88 per week | $19.52 monthly |
| Credits | 250 credits | $0.05 per credit | $12.99 |
| Credits | 400 credits | $0.05 per credit | $19.99 |
| Single Match | Per match | $2.99 per match | $2.99 |
Customer Support Options
MuzMatch offers customer support through an email contact system you can access on their FAQ website or through their app. User reviews claim that the response time for their customer service ranges from 24 hours to a week, and the results are hit and miss.
It can also be useful to try reaching out through an app review, though there are no statistics on how often moderators reply to reviews.
We would love to see MuzMatch upgrade their customer support to include live help or a support phone line.
Try MuzMatch Now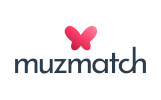 ---
FAQ
Is MuzMatch Only for Followers of Islam?
Yes. MuzMatch is a Muslim dating site that only accepts followers of Islam into their singles pool. However, it does not matter if you are a lifelong follower or converted.
Is MuzMatch a Swipe Dating App?
Yes. MuzMatch does operate with a fun, swipe style of matching. While most Swipe dating apps are for casual romances, MuzMatch utilizes other features to create a space more focused on commitment.
Is MuzMatch Good for Finding Long-Term Romance?
Yes! MuzMatch uses features like Chaperones, sect filtering, video chatting, and more to ensure users are getting to know their matches to the fullest.
Can I Use MuzMatch on My Computer?
No. MuzMatch is only available as an Android or IOS application. The app is completely free to download and available in the Apple App Store and on Google Play.
Do I Need Facebook to Sign Up for MuzMatch?
No. You can sign up for MuzMatch with your phone number and by inputting your personal details.
How Can I Sign up for MuzMatch for Free?
Signing up for MuzMatch for free is simple. Simply follow our link, provided below, and you will be able to download the app and begin your dating journey.