Muzz is the dating site that claims to be Halal, free, and fun. There are a lot of social expectations, norms, and ideologies that surround muslim dating, so we appreciate the dedication of a site that allows Muslim singles to use modern dating techniques.
Still, the good intentions of a dating site don't protect them from the harsh eye of our reviews. We want to know if this site has all the features, amenities, and customer support it takes to be a great dating site. We also looked at the overall price of using the site and how existing users feel about the services offered.
So, if you are a Muslim single who has been considering online dating, you will definitely want to check out this Muzz app review!
Is Muzz Worth Trying? – The Bottom Line Up Front
Muzz (formally Muzmatch) has been the talk of the Muslim dating world lately, so we decided to check it out. We tested everything from the responsiveness of members to the quality of the features as part of our Muzz review, and we were impressed.
Sure, there are a few negatives, but Muzz easily made #4 on our list of Halal dating apps. (Click here a full breakdown of the best Muslim dating apps available.)


Let's start with some of the reasons we're recommending Muzz for Muslims seeking spouses.
For starters, Muzz takes halal dating to the next level. The customer support team approves all memberships before they go live and removes members who don't follow the rules. This creates a safe dating environment with fewer catfish than you'll find on Muslima and other Muslim dating sites.
And speaking of members, the membership base is surprisingly active on Muzz. We had over 20 likes in less than ten minutes of signing up, and the number kept growing from there. Also, both free and premium members can see who likes them, so it's easy to get the conversation going.
Additionally, free members can like and pass on profiles and chat with mutual matches. Honestly, you really don't have to pay for an account to connect on Muzz, although premium members get some cool extras, like free boosts and daily instant chats.
Now, it wouldn't be a review of Muzz without talking about the negatives.
We don't love Muzz's matching system, especially for free members. Free members can only filter profiles by age, location, sect, and ethnicity, so you have to spend some time chatting to find out if you're really a match. As a paid member, you can set one advanced filter and sort profiles, so the matching system is a bit better. Still, it pales in comparison to eHarmony and other dating sites with advanced matching algorithms.
Also, we tested the app in different locations and quickly discovered that members are few and far between outside of the big cities, especially in the United States. We noticed that other members have the same problem, with many people complaining that they have to expand the distance hundreds of miles to find suitable singles.
Even with the drawbacks, Muzz is an impressive app by many standards. As long as you've reviewed your options and know what you're getting into we would recommend it to anyone interested in halal dating. Numerous members have found their spouses here, and you could be next.
---
Overall MuzMatch Rating
| Category | Score |
| --- | --- |
| Starting Cost | $5.42/week (For 3 months, so $69.99 total) |
| Online Since | 2015 |
| Ease of Use | Approx. 7 million |
| App Store Rating | 4.4/5 |
| Cost | 4.4/5 |
| Our Overall Rating | 8.0/10.0 |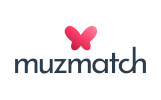 8.0/10.0
Pros and Cons of the MuzMatch Dating App
Pros
More free features than most Muslim dating apps.
Halal-dating features, including optional chaperones and photo/video blurring.
Specifically made for Muslims seeking marriage, although people of all religions can join. (Not for hookups!)
Often offers limited free premium memberships for 3-30 days
Cons
No web version, so members must use the native iOS or Android apps
Few members in small cities in the United States (although you can expand the distance radius)
Search/matching preferences are limited on free accounts
Lots of inactive/unfinished profiles (most noticeable with a Gold membership)
MuzMatch Features Overview
Some of the features are what you'd expect with a dating app, so we aren't going to cover them in our review of Muzz. Instead, we want to discuss some unique features that make this Muslim dating app stand out. As you go through the features, pay special attention to what's available to free vs. premium subscribers.
Voice Intro – Available to Free and Premium Members
Do dating apps sometimes feel a little impersonal to you? Walls of text make it hard to connect, so Muzz lets members add voice intros to their profiles. This is a great way to talk about your faith and relationship goals on the Muslim dating app.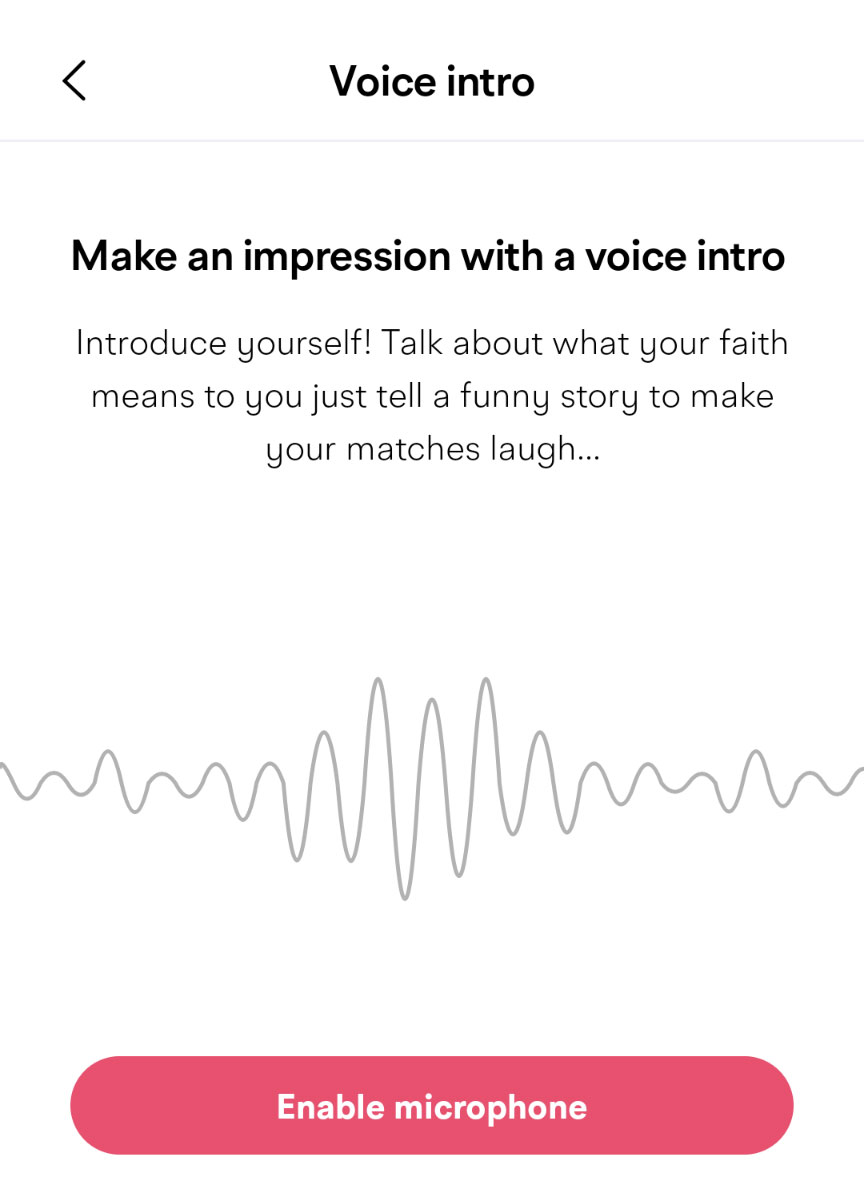 We went through lots of voice intros when creating our Muzz review, and were surprised by how much effort people put into them. Since this is a new feature, we don't have statistics that show how voice intros impact the number of messages members receive. Still, we have a good feeling about this feature and think it'll help members make strong connections.
Blurred Photos and Videos – Available to Free and Premium Members
We know that Muslims live by various standards when choosing how much or how little to share, which is another reason Muzz stands out. You can choose to show or blur the photos and videos on your profile. After making a connection, you can then show your match more if you'd like.
Keep in mind that Gold members can filter out blurred photos when searching for matches, so you might not get as many views if you hide your profile image. Still, some members realize that even perfect tens don't always have profile pictures. Don't miss out on the ideal match just because a photo is blurred.
Chaperones – Available to Free and Premium Members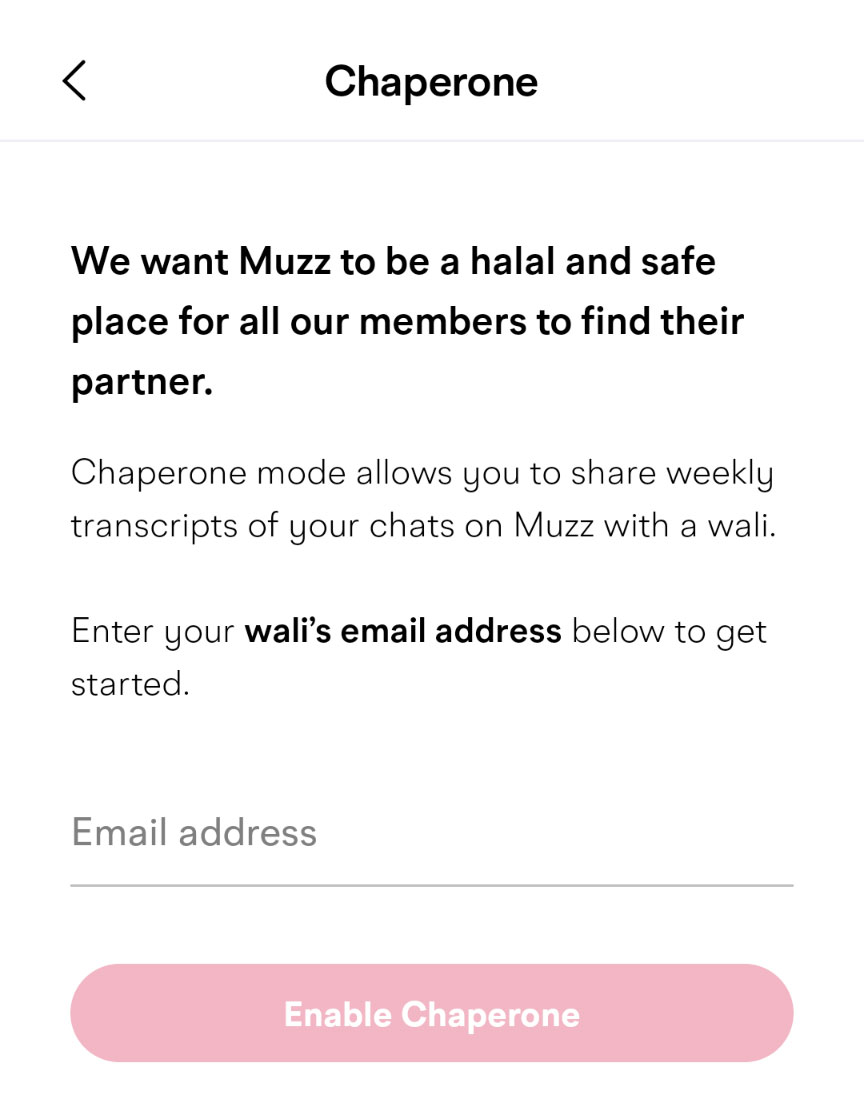 Members can choose to add chaperones to their accounts to ensure they stick to halal dating standards. Once added, your chaperone will receive copies of all the chats you engage in on the Muslim dating app.
See Who Liked You – Available to Free and Premium Members
Dating apps like Tinder make you pay for a subscription before seeing who likes you. Muzz takes a different route, though, and allows everyone to see their likes. We really like this feature since it promotes connections. Just head to your likes, like some folks back, and start chatting.
If you do this, you can expect to get lots of messages in return. We evaluated the messaging when researching our Muzz review, and discovered that members are quick to interact with each other.
Free Daily Instant Chat – Available to Premium Members
So, you normally need a "mutual like" to start a convo on Muzz. However, premium subscribers can use free instant chat to automatically connect. You can reach out if someone catches your eye and see where it goes in an instant.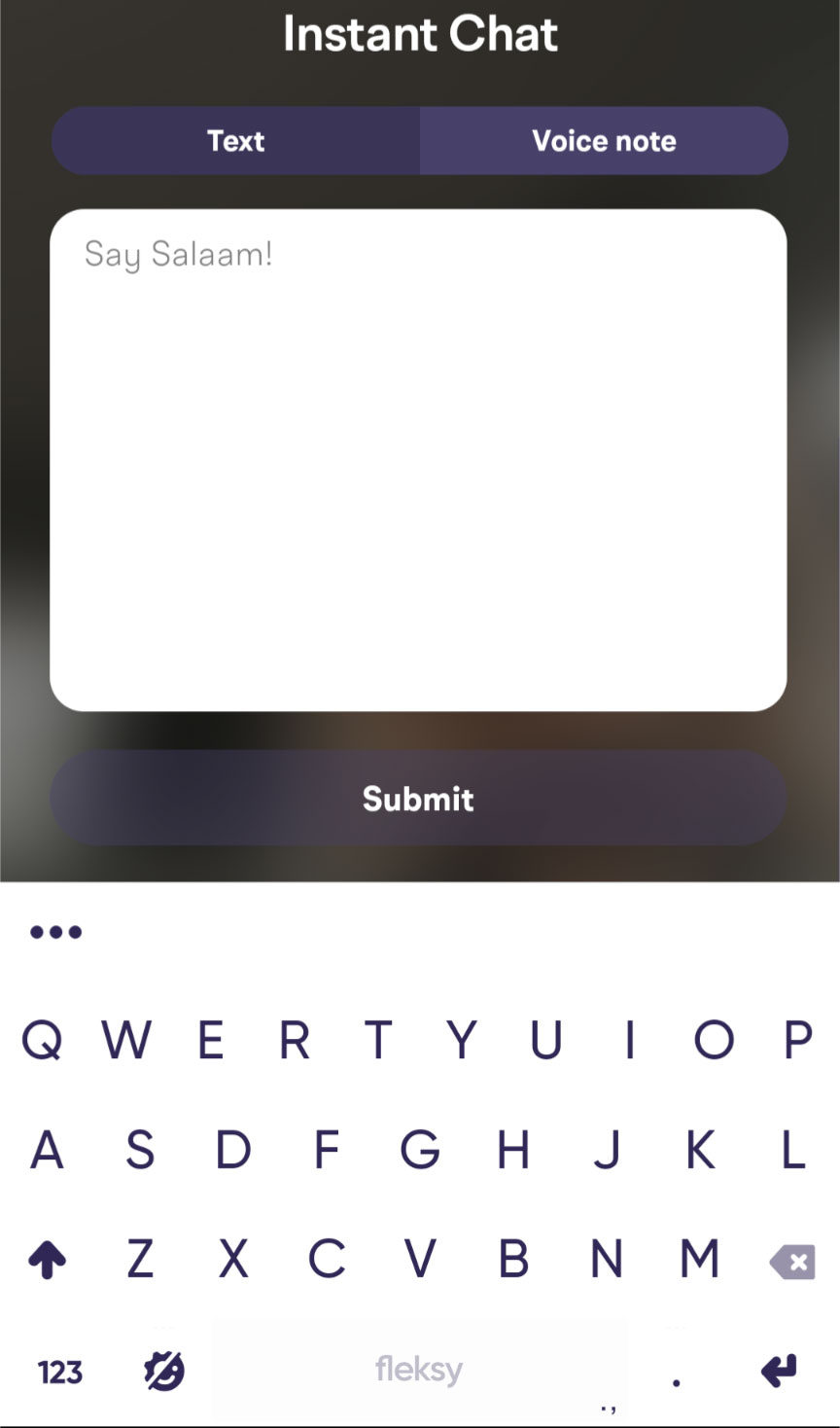 This isn't just standard chat, either. You have the option to send a text or voice note. We really like the voice note feature since it's more personal and can help you generate interest.
One thing to keep in mind – you only get one free daily chat, so choose wisely. You can purchase more if you want to talk to more people, though.
Rematch – Available to Premium Members
This feature really stood out to us when testing out the app for our review of Muzz. As a Gold member, you can ask to Rematch with singles who have unmatched you. We can't promise it'll always work, but we're all about trying for second chances when your heart is on the line.
If you try the Rematch feature and still can't get dates, it could come down to your dating game. Check out some tips to get more online dates on Muzz or other sites.
Weekly Profile Boost – Available to Premium Members
Gold members receive one free profile boost a month, although members can purchase more if they like. We were shocked by the difference boosting our profile made when using the app. We had dozens of views and likes within minutes, proving this is an effective dating strategy on Muzz.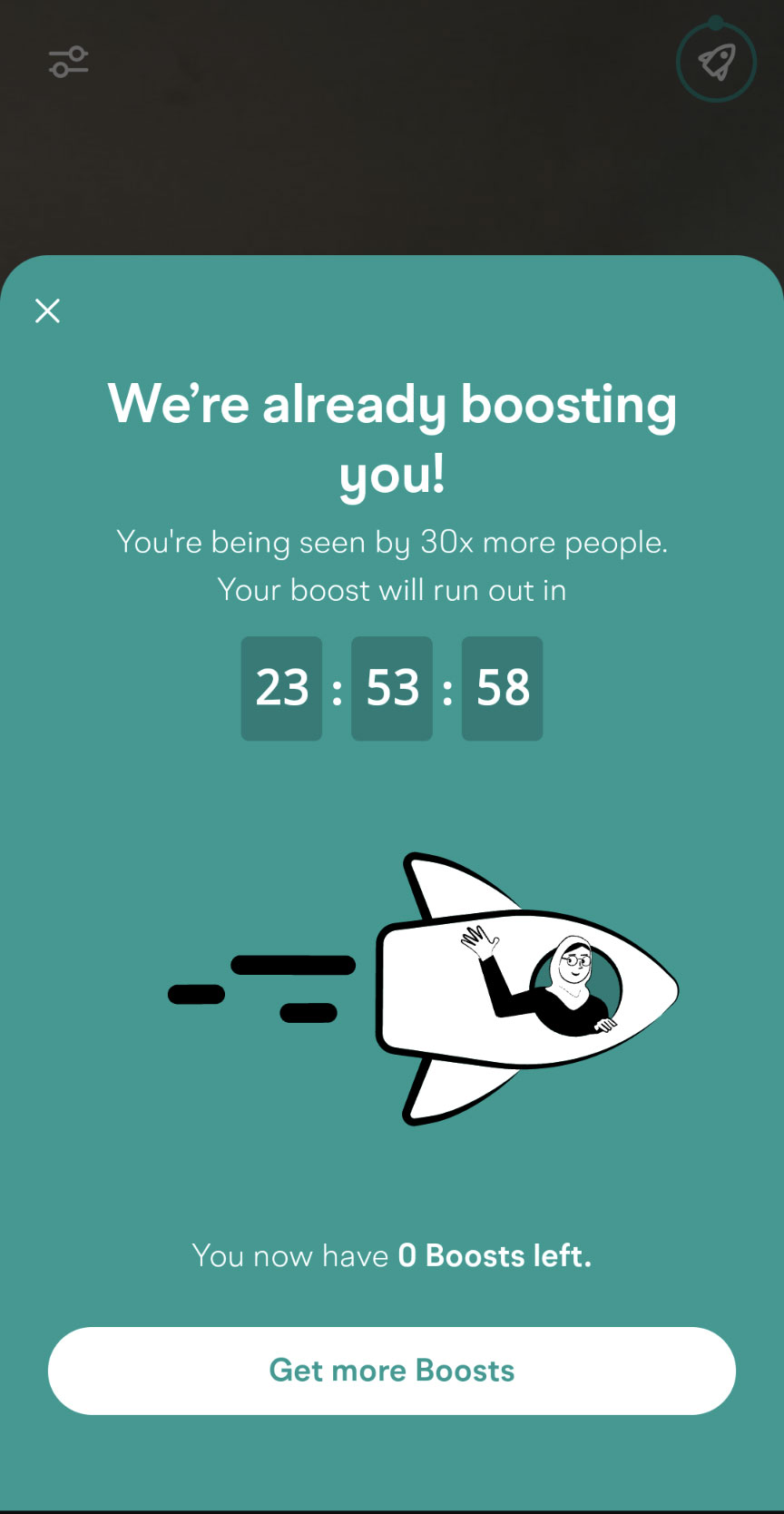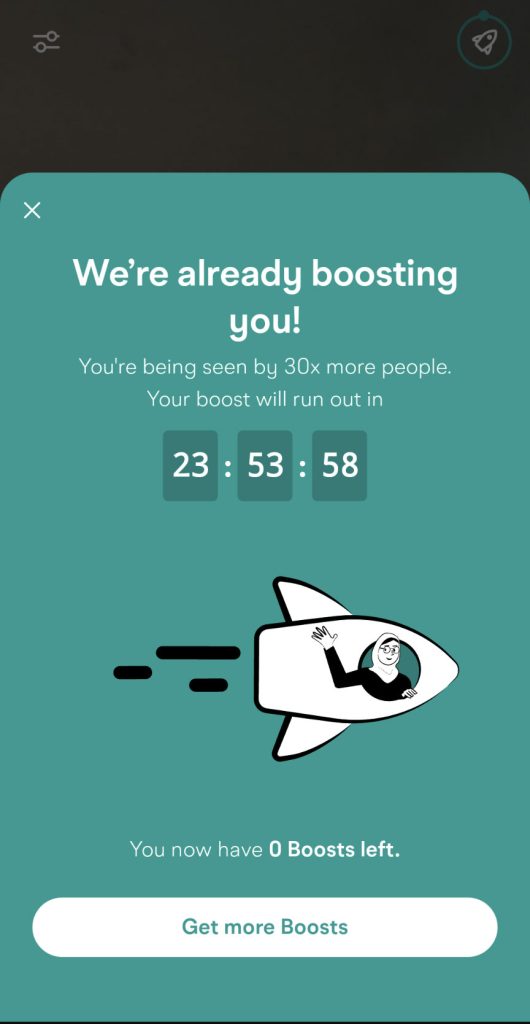 Halal Dating Coach – Available for an Extra Fee
We evaluated the app's Halal Dating Coach when preparing our Muzz review and are pleased to report it's really helpful. You have to pay an extra fee ($13.99 at the time of this writing), but you'll get help with your bio, photos, icebreakers, and more. if you want to get married fast, this can help.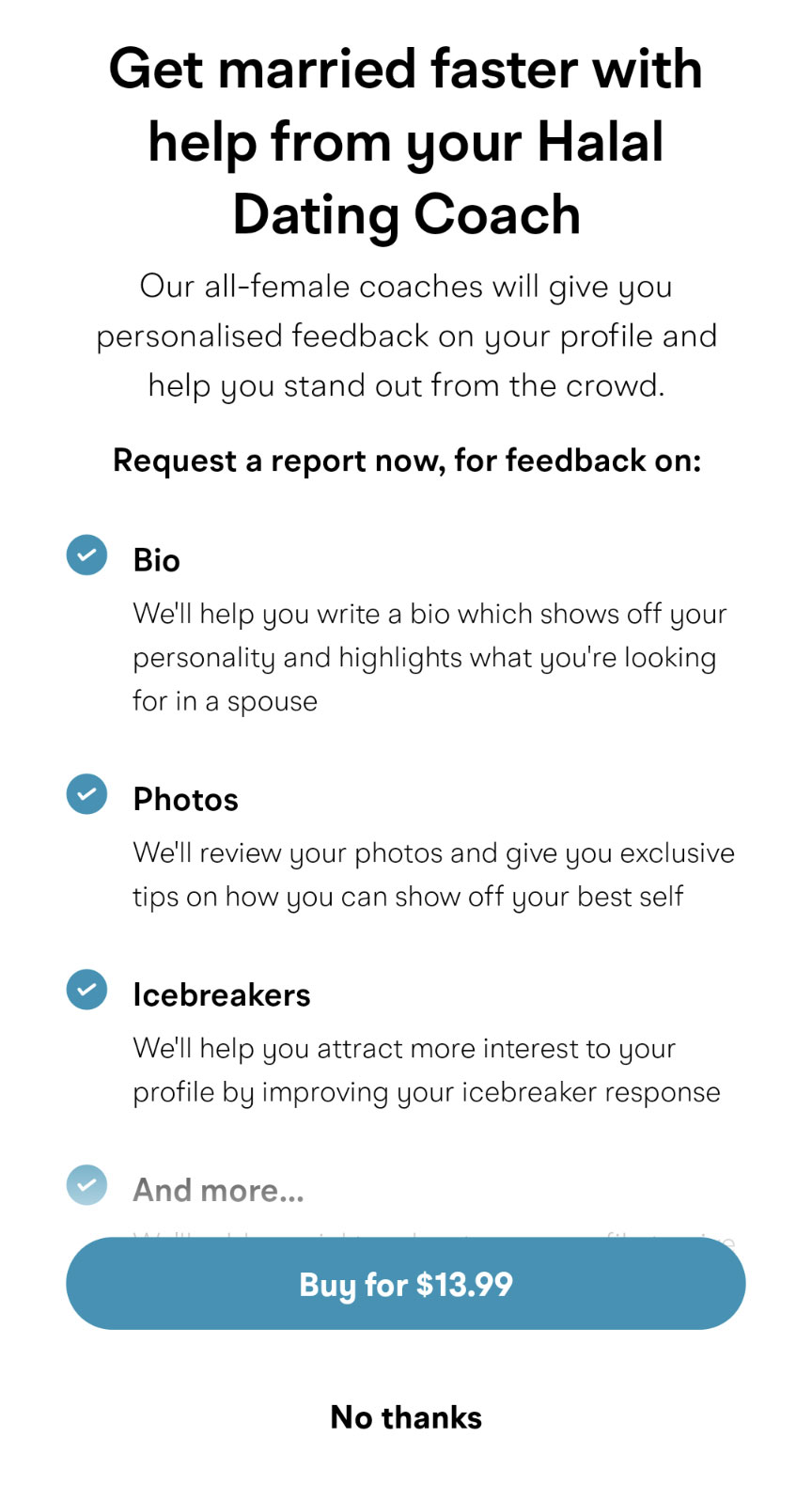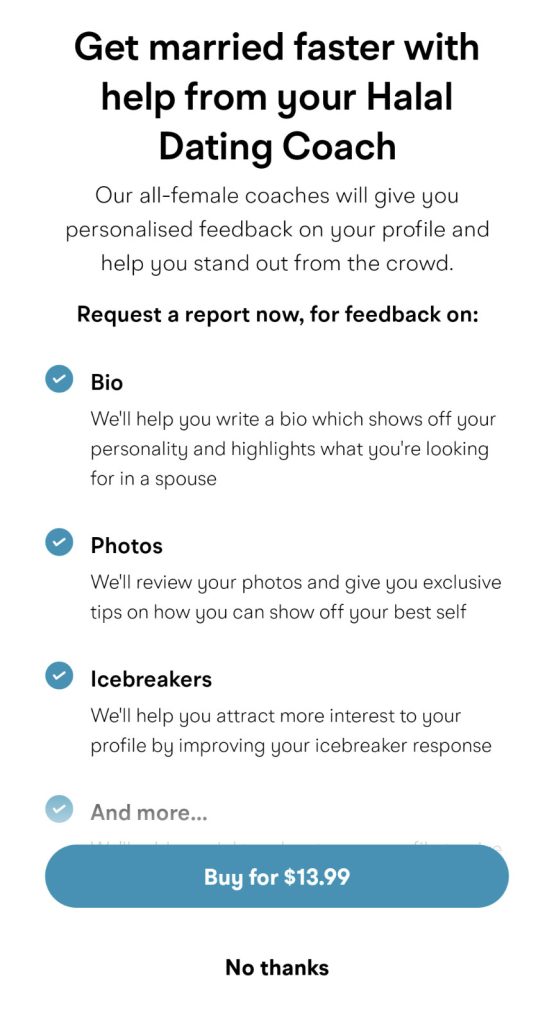 Are you on a budget and don't want to spend the extra money? We get that, so we've compiled some online dating guides for beginners. Check out the free guides to help you fine-tune your approach.
How to Sign Up for Muzz
Signing up to use Muzz is incredibly simple. You begin by downloading the app on your device, then signing up with your phone number. If you're on the Muzz.com website and click to sign up you will be directed to download either the ios or android version of the app as seen in the screenshot below. (We've also added some links at the end of this section for your convenience).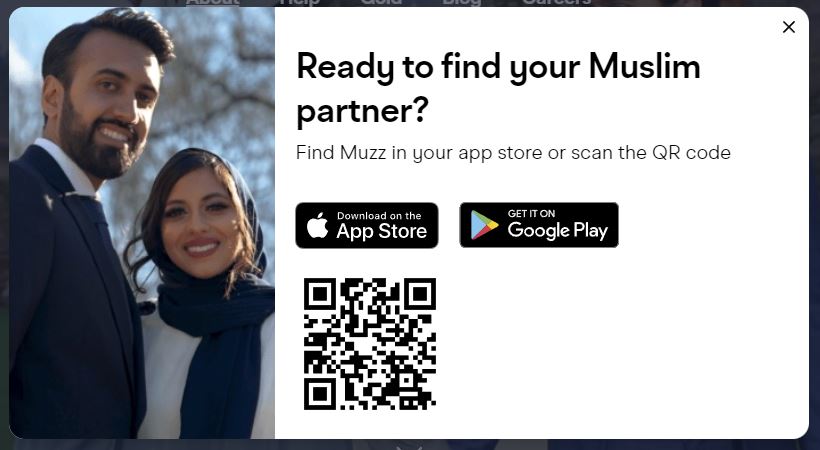 You will need to add information about your age, location, and other bio details. You will also need to upload a profile photo. You will be allowed to use a nickname for your profile, which can help users feel safer on the app.
Want to sign up for Muzz? App links below:
Price | How Much Does the Muzz App Cost?
| Membership Type | Duration | Price | Total Cost |
| --- | --- | --- | --- |
| Subscription | Weekly | $4.88 per week | $19.52 monthly |
| Credits | 250 credits | $0.05 per credit | $12.99 |
| Credits | 400 credits | $0.05 per credit | $19.99 |
| Single Match | Per match | $2.99 per match | $2.99 |
Muzz Customer Support Review
Muzz offers customer support through an email ([email protected]).You can access this email contact system on their website or through the Muzz app. User reviews claim that the response time for their customer service generally ranges from 24 hours to a week, and the results are hit and miss.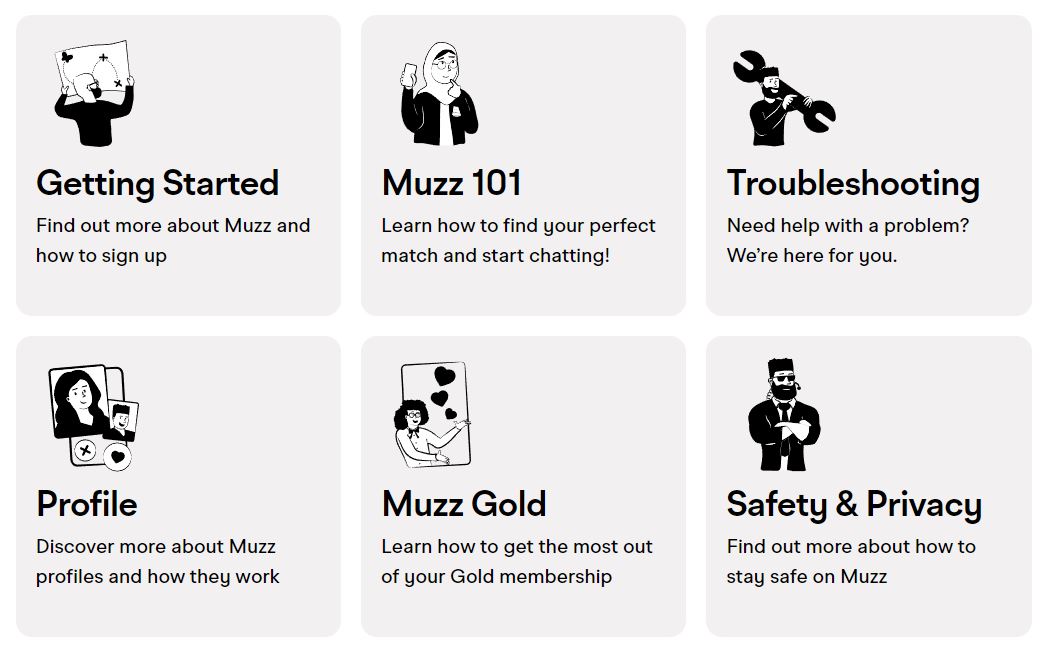 By far the best part of customer care at Muzz is the help and support center on their website. It's honestly quite thorough and should be able to answer a lot of questions you have about using the app, troubleshooting common issues, upgrading your membership, editing or updating your profile, and more.
Overall, their support does the job, but we would love to see Muzz upgrade to include live help or a phone support line for users.
Muzz Dating App FAQ
Is Muzz Only for Followers of Islam?
Yes. Muzz (formerly MuzMatch) is designed as a Muslim dating app that only accepts followers of Islam into their singles pool. However, it does not matter if you are a lifelong follower or converted.
Is Muzz a Swipe Dating App?
Yes. The Muzz app operates with a fun, swipe style of matching. While most Swipe dating apps are for casual romances, Muzz utilizes other features to create a focused app for serious and lasting relationships.
Is Muzz Good for Finding Long-Term Romance?
Yes! Muzz uses features like Chaperones, sect filtering, video chatting, and more to ensure users are getting to know their matches to the fullest. Halal dating is not really geared toward casual encounters and this app was build with these Islamic guidelines in mind.
Can I Use Muzz on My Mac or PC?
No. The Muzz.com website only exists as a resource for information. The Muzz app is only available as a native Android or iOS application. The app is completely free to download and available in the Apple App Store and on Google Play.
How old is the average Muzz user?
Most Muzz users are between 25 and 43 years old. But, you will find a wide array of muslim singles in many age groups on the app.
Do I Need Facebook to Sign Up for Muzz?
Nope! You can sign up for the Muzz app with your phone number and by inputting your personal details.