Modesty and dating sites don't always mix, making Halal dating a challenge online. Fortunately, Muslim dating apps make it easy for members to follow all the rules and guidelines when looking for their forever partners. Muslima is one of the most well-known of these apps, and the most popular, considering it has 7.5 million members.
You don't want to create an account until you're sure it's the real deal, though. We spent a week on Muslima to get all the info you need. Check out our Muslima review to find out if this is one of the best Muslim dating apps available right now.
Is Muslima Worth It? – The Bottom Line Up Front
A Halal dating site, Muslima matches Muslims in the Middle East, the United States, and other locations around the world. While it takes less than a minute to sign up for an account, members can spend an additional 20 minutes or so completing their profiles and fine-tuning their search filters. With filters that cover everything from lifestyle to cultural values and appearance, members can be as picky as they want when sorting through the site's 7.5 million profiles.
Free accounts are pretty limited on Muslima, as they are on most dating apps. Still, free accounts are usable, as long as you connect with premium members. See, free members enjoy unlimited conversations with premium members, so you can make a connection without paying. This is especially true if you're a woman since men are more likely to upgrade their memberships and initiate conversations.
That being said, we think the premium accounts are well worth it here. Muslima offers three premium account options: Gold, Platinum, and Diamond. Platinum is our favorite and starts at $16.67 a month. It includes features like instant message translation and double the profile space.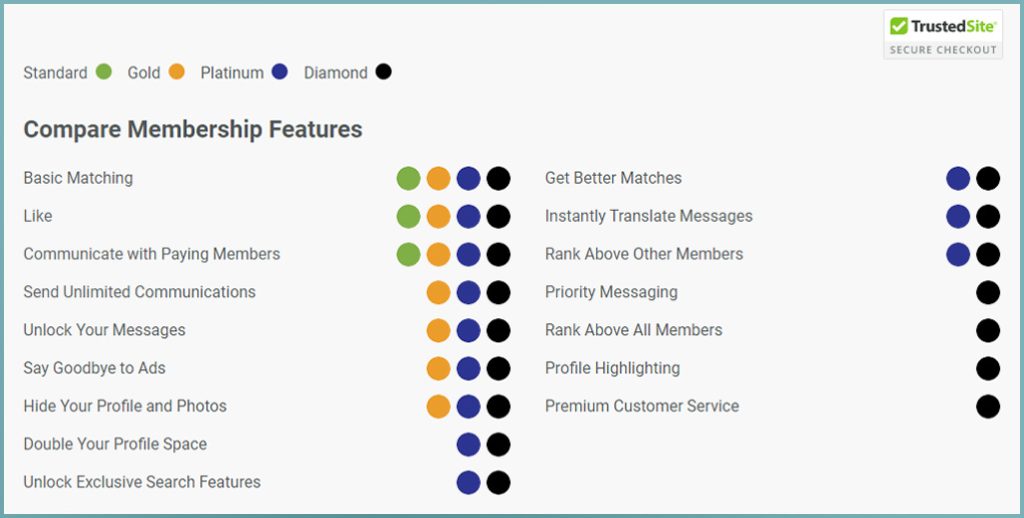 We also like the advanced matching algorithms included with premium accounts. While the search filters are great, they only let you see people who meet your criteria. Once you unlock Mutual and Reverse matches, you'll open yourself up to a whole new set of singles.
So, we've covered the good, and now it's time to look at the biggest issue we have with Muslima – scammers.
We conducted reverse image searches to see if the members are legit. Most of them are, but we had to report three profiles in a single day. Muslima moves fast to take fake profiles down, but you need to be careful on here. Other members have also complained about this, and many of them say those fakers tried to scam them out of money.

Speaking of the membership base, they're pretty engaged. We managed to accumulate a dozen or so likes and four messages when using a female profile. Our male profile even received a couple of messages within two hours of adding a profile picture.
There are more legit than fake accounts on Muslima, and it's a solid dating app. We think it's a good fit if you're a marriage-minded Muslim who wants a clean dating environment. Grab a free trial to Muslima to check it out.
---
Overall Muslima Review Rating
| Category | Score |
| --- | --- |
| App Store Rating | 4.3/5 |
| Google Play Rating | 4.5/5 |
| Starting Cost | $14.17/month |
| Userbase | 7.5 million |
| Online Since | 2006 |
| Our Review Score | 8.5/10.0 |
Pros and Cons of the Muslima Dating App
Pros
Thousands of members online at most times
Robust profiles include personality, interests, and values
Premium members can block unverified members from search results
Most members are Muslims looking for husbands or wives
Cons
Free members can't message unless chatting with someone with a premium account
Instant message translation isn't included with the Gold (cheapest) membership
Fake accounts pop up often, although Muslima takes them down quickly
Muslima Features Breakdown
Muslima has a pretty basic layout, and the features are easy to use. We tested them all, and now, we want to share our thoughts on the most popular and useful.
Hide Your Profile Photos – Available to All Members
If you have strict guidelines around modesty, showing your photos to the world might not be an option. Still, pictures are important when looking for a partner, so leaving them out altogether isn't a great idea. Fortunately, you can hide your photos if you have a premium membership. Then, you can let your match see your pics after getting to know each other.
Advanced Search– Available to All Members
We normally don't talk about advanced search filters, but they're worth mentioning when reviewing Muslima. Take a look at this impressive list of search filters:
We really like the cultural search filters the app provides. These filters allow you to find members who share the same religious and cultural values as you. If you've ever dated someone with different beliefs, you know how important this is.
See Who Has Upgraded – Available to Free Members
So, we found a little workaround to the problem of messaging with a free account when researching our review of Muslima. It's a bit of a hassle, but worth the extra time if you don't want to pay for a membership.
Free members can send messages to anyone. When you send a message as a free account holder, you'll get this message if the recipient also has a free account.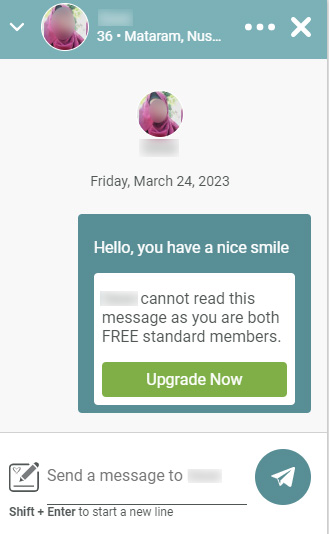 If you do this, a lot of your messages will be stuck on "unread" for an eternity. Even so, spending extra time and effort is better than spending cash, right?
Instant Message Translation – Available to Premium Subscribers
Emotional intimacy is becoming increasingly important when engaging in Halal dating, especially among younger Muslims. Of course, it's hard to connect on an emotional level if you speak different languages. Basic translation apps don't really get the job done, but there's a solution… Instant message translation.
When one person has a premium account, the app translates messages for both people involved in the conversation. We've found this to be a much smoother process than trying to translate through apps. It works so quickly and seamlessly that you'll forget that you speak two different languages.
Rank Above Members/Double the Profile Space – Available to Platinum and Diamond Subscribers
With 7.5 million members competing for love, standing out from the crowd is vital. You can make it to the top of the search results by upgrading your membership. Diamond members sit at the top of the results, with Platinum members right under them. Plus, both receive double the profile space.
Quality of Singles – Muslima User Base Review
We're honestly surprised by how detailed the profiles are on Muslima, considering you can sign up in as little as 30 seconds. Members clearly take their time to add their personality info, hobbies, and more, although some don't add pics (more on that in a minute).
So, there are two things we really like about the profiles. First, we appreciate the color-coded system that lets you see what you and your match have and don't have in common.
Second, a lot of members take the time to fill out the "Member Overview" and "Seeking" sections. We were able to glean quite a bit about the membership base by reading these two sections. (Are you worried about making a high-quality profile? Get the Ultimate Dating Profile Cheat Sheet.)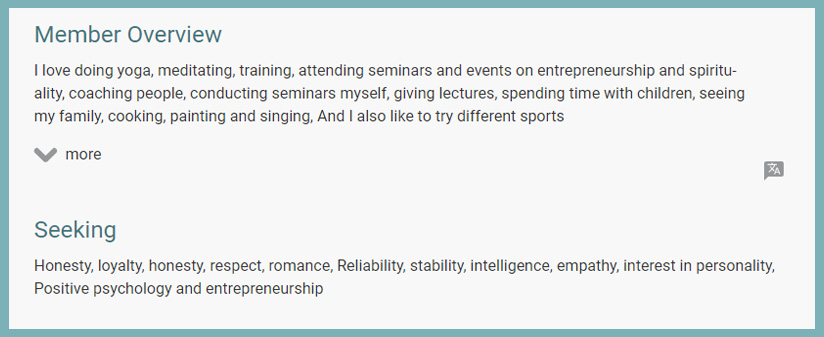 So, what did we find after reading those profiles?
For starters, most of the members follow Halal guidelines for dating and courtship. You aren't going to see smutty photos that'll make you blush here. Also, you won't find a lot of people looking for something casual. Most of the members date with the intention of marriage, so things get serious quick here.
Oh, and we discovered something else when evaluating the membership base. The members here are very active. For example, 1,903 women were online on a random Friday afternoon. However, only 1,000 of those had photos. (You can easily filter out profiles without photos in your search as you'll see in the following screenshot)
At the same time, there were 2,831 men online, and 2,247 of them had pictures.
These members aren't just logging in, either. We received likes and messages daily, so we're confident the membership base is engaged.
Let's back up a second, though, and talk about the photos, or lack thereof. We think the reason a lot of women don't add photos is because of their rules about modesty. Thus, if you like what a profile says and it doesn't include a photo, we encourage reaching out anyway. Also, if you don't want to add a photo for modesty's sake, consider upgrading your account and hiding your photos until you're ready to share them.
Now, there's a lot to like about Muslima's membership base, but there is also an issue. We found some scammers on the site, and based on what other members have said, that's not unusual. Muslima has a report feature built-in, so you can let them know if you encounter a scammer. If you do, they'll take the profile down.
Are you unsure of how to identify a scammer? You can tell a lot from the photos. Go over some tips for spotting online dating scammer photos so you'll stay safe on Muslima.
Even with the occasional scammer, we think Muslima has a high-quality membership base. The members are motivated to find love that leads to marriage. That leads to less generic small talk and more intentional conversations.
Muslima Alternatives
Considering that Muslims make up about 24% of the world population, Muslim dating apps are in high demand. Muslima is just one of your choices, so see how it compares to other dating sites for Muslims.
Muzz – Like Muslima, Muzz is a Halal dating app meant for Muslims who want to find their forever partners. Muzz has more free features than Muslima, including seeing your likes and chatting with your matches. Muzz's membership base is also more engaged than Muslima's, so we highly recommend checking it out. (Check Out Our Muzz Review)
Salams – Salams also has a problem with fake profiles, but the customer service team isn't as quick to take action as Muslima's team is. The fake profiles never seem to get taken down, so you're likely to get scammed on this Muslim dating site.
ArabianChat.com – You have to buy credits to do pretty much anything on ArabianChat.com, and it can get expensive. It also has lots of scammers, and we're pretty sure there are bots, too. Muslima is safer and has more legit users, so we prefer it over ArabianChat.com.
Pricing Review – How Much Does Muslima Cost?
The cost of Muslima membership starts at $14.17 per month and can go as high as $50.99 per week depending on the level of the subscription and timeframe you sign up for. You can see an example of all Muslima membership packages and pricing below:
That being said, prices change often so you may see costs slightly above or below what's seen in the screenshot. For the latest we encourage you to visit our Muslima costs page.
User Complaints About Muslima
Muslima has 4.3 stars on the App Store and 4.5 stars on Google Play. Thus, most user reviews of Muslima are positive, but we did find some complaints.
Can't Chat with Matches without Upgrading – Lots of members are unhappy that they have to upgrade to a premium membership to talk to matches. The only way around this is when chatting with someone who already has a premium account.
Fake Accounts – We noticed that lots of members complain about fake accounts on Muslima. Some people had horror stories about scammers reaching out to them. Make sure you vet your matches and never send money to someone you haven't met in person.
Same Profiles Come Up – The same profiles can come up when you log into the app. However, you can change the filters and sorting options to mix it up. Plus, you can navigate to "Popular Searches" to see different profiles.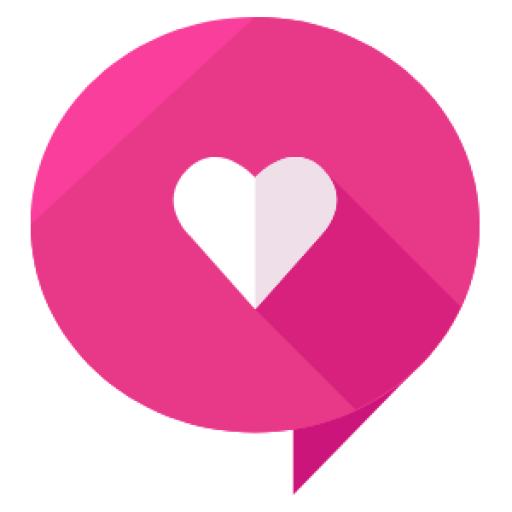 Written By: Healthy Framework Team
The Healthy Framework team has a combined 50+ years of experience in the online dating industry. Collectively, the team has reviewed over 300 dating apps and is known as one of the leaders in the relationship advice and information space. The team's work has been featured on Zoosk, Tinder, The Economist, People Magazine, Parade, Women's Health, Her Campus, Fox, and more.