Do you want to see the world with a beautiful woman or a generous man by your side? If so, the dating site Miss Travel might have caught your eye. Members can create and join trips on the site, and then go on luxurious vacations with romantic partners. That sounds like a lot of fun, but is Miss Travel the real deal?
We were determined to answer that question, so we used the site for two weeks. Stay tuned to learn about our first-hand experience in our Miss Travel review.
Miss Travel Review Scores and Quick Info
| Category | Score |
| --- | --- |
| App Store Rating | N/A* |
| Google Play Rating | N/A* |
| Starting Cost | $49.99/month |
| Userbase | Approx. 1 Million |
| Online Since | 2012 |
| Our Review Score | 5.0/10.0 |
*There is no native Miss Travel Dating App
Is Miss Travel Worth It? – The Bottom Line Up Front
Miss Travel is a sugar dating site with a twist. Instead of offering allowances, men (and some women) pick up the tab when traveling with members. You can sign up in less than a minute, and then look for members and trips based on your preferences. While we like some things about Miss Travel, it kind of feels like the Stevia of sugar dating – sweet at first, but it leaves a bitter taste in our mouths due to safety concerns.
On the surface, Miss Travel operates like most sugar dating apps. Female members receive premium memberships free of charge, while men can only access basic features unless they upgrade. Basically, men can browse profiles and create and ask to join trips, but they have to upgrade to an expensive membership to message members.
Whether you have a free or premium membership, you'll have access to basic search filters when browsing profiles and trips. While we wish Miss Travel would focus on personality a little when matching members, the filters are sufficient.
Since travel is the main draw, most members either create trips to attract others or search for trips to ask to join. The membership base clearly loves traveling, and we found all kinds of trips posted here. From exploring Antarctica to living it up in Barcelona and partying in Vegas, it has it all – although many of the trips are posted by the same members.
While we like the setup, one issue kept coming up for us when using the site – safety. Miss Travel doesn't conduct background checks, so you can't be sure who you're connecting with on here. Members can go through a third party for a background check and send the results to Miss Travel to receive a badge on their profiles, but we didn't encounter a single badge when using the site.
That's bad enough, but we encountered a couple of red flags that made us even more concerned about safety. First, a lot of members want to take conversations off Miss Travel and onto WhatsApp right away, which is a common method that scammers use. We even had this happen before our profile photo was approved.
Also, it appears that a lot of members misrepresent who they are when using Miss Travel. We conducted reverse image searches on the first 20 or so profiles we saw and got a hit right off the bat.
Our next hit wasn't necessarily a stolen photo, but it was still problematic. The photo was first posted to the web in 2010, so the profile photo was at least 13 years old. That also seems scammy to us.
Another issue we encountered (again, related to safety) is that strings are often attached when agreeing to join a trip. The conversations get steamy quickly on here, and it's clear that a lot of members expect sex if they're footing the bill.
Overall, our biggest concern about Miss Travel is safety. Check out the best sugar daddy apps if you'd like to find a safe alternative to Miss Travel.
The Pros and Cons of Miss Travel
Pros
Women receive premium memberships for free
Members can create trips and choose who will pay for them
Lots of lavish trips
Cons
Can feel transactional, with some members expecting sex in return for paying for trips
Members often book a single room for the trips, which can put people on the spot
Doesn't conduct background checks on members
Lots of fake profiles
No mobile app
Miss Travel Features Breakdown
Even with its basic setup, Miss Travel has some interesting features for those interested in online sugar dating. If you're not familiar with them, you might have some trouble getting the most out of the site. Thus, keep reading our review of Miss Travel to get our thoughts on the different features.
Create a Trip
The "Create a Trip" feature is the coolest part of Miss Travel. You can set up a trip and decide if you'll pay, the other person will pay, or you'll split the costs. Now, splitting the costs or sending the bill to a woman won't get you very far on Miss Travel. Yes, the number of members asking to split the costs is on the rise, but most women aren't interested.
Once you create a trip, it'll show up on your profile and the search results, and members can ask to join. You can also ask to join other trips, and if accepted, you can begin making travel plans.
So, we were surprised by how fast members responded to us when we asked to join trips. We asked to join three trips before our profile photo was approved and received two responses immediately. The responsiveness is fantastic, but it does make us think the members might be feeling a little desperate. They probably aren't fielding a lot of responses if they're firing off replies to members without photos.
Search Filters
Since Miss Travel matches members so they can take trips, we wish the site had a better matching algorithm. Personality is so important when determining if you're going to mesh with someone, and a week-long trip can feel like a lifetime if you don't get along.
Still, Miss Travel does have some nice search filters. There are eight filters in all, along with the option to search for profiles that contain specific keywords.
We also like the sorting options Miss Travel provides. If you use this site, we recommend sorting profiles by recent logins or new members. We found that these members are the most likely to respond to messages. Otherwise, you might end up messaging people who haven't been on the site for ages.
Do you need some help finding what you're looking for on Miss Travel? Check out our guide to find out how to find a sugar daddy.
Quality of Singles – Miss Travel User Base Review
Miss Travel has around a million members, and they're located around the world. While the majority of users live in the United States, you'll also find lots of members living in the United Kingdom, Mexico, Tunisia, India, and other countries. The site is most popular with older men and younger women, although we found people of all ages here.
Maybe it's because the members are constantly jetting off to a new location, but you won't find many people online here at once.
We never encountered more than a handful of men and women at any given time, although lots of members had recently logged in. However, we received fast responses to the messages we sent, so we think the user base is relatively active.
As far as the profiles go, many members only provide basic details, so it's hard to know what makes them tick. However, you'll also find some detailed profiles when browsing your potential matches. Members who spend time on their profiles are usually more serious about finding matches, so keep that in mind if you use the site.
Even so, men foot the bill for the majority of the trips, along with premium memberships. A lot of the guys have upgraded, so they can message freely.
Considering all of this, we'd give the membership base a "C" grade. It's passable, but you'll find more options and better matches on SugarDaddyMeet and other sites.
Miss Travel Alternatives
Thus far, our review of Miss Travel has been pretty mixed. On the one hand, we love the concept, but on the other, we don't think it delivers. With that in mind, check out some sites you can use instead of Miss Travel.
SugarDaddy.com – Members can use Miss Travel without or without pics, but women must upload six photos to join SugarDaddy.com. The same isn't true for men, so some of the daddies don't have pics. The other main difference between the sites is the pricing plan. Men can purchase monthly subscriptions on Miss Travel but have to buy credits to talk to women on SugarDaddy.com. (Find Out How Much SugarDaddy.com Costs)
Seeking – Brandon Wade is the founder and CEO of both Seeking (previously Seeking Arrangement) and Miss Travel. Seeking has around 46 million members compared to Miss Travel's one million or so, so it's a bit easier to find sugar daddies or babies here. We also think Seeking is safer since members can undergo background checks on the site instead of using a third party on Miss Travel. Also, while Seeking isn't a travel dating site, it has lots of members who are ready to take a trip with a special someone. (Get Your Free Trial to Seeking Today)
SugarDaddyMeet – SugarDaddyMeet has around six million more members than Miss Travel, but there's a gender divide. Miss Travel's membership base is around 60% men, but less than 30% of the members on SugarDaddyMeet are men. SugarDaddyMeet has more verified profiles than Miss Travel and feels safer in general. (Read Our SugarDaddyMeet Review)
Reviewing Miss Travel Cost of Membership
As of our most recent check, here is the pricing to get a full Miss Travel premium membership. Overtime we've found that Miss Travel costs really don't fluctuate that much so we don't anticipate a major change in pricing any time soon.
| Membership Type | Membership Length | Membership Cost |
| --- | --- | --- |
| Premium Membership | 6 Months | $49.99 per month |
| Premium Membership | 3 Months | $54.99 per month |
| Premium Membership | 1 Month | $59.99 total |
Note – the above memberships are actually 180 days, 90 days, and 30 days, but we listed them as monthly.
Renewals and Cancelling Your Miss Travel Account
Your Miss Travel account will be set up to renew automatically. If you don't want to renew, though, it's not a problem. All you need to do is go into your Settings, select Subscriptions, and select Cancel.
The good news is that when you cancel you still get to use out the rest of your current paid membership. If you're someone who is worried about the renewal and is worried about forgetting, you can go in and click the cancel button on day one and you'll still be set to use your Miss Travel account for the duration of time that you paid for. If you want to renew after that, you can easily do so.
Are there any additional fees or costs to use Miss Travel?
Nope! Once you purchase a membership, you are a full-fledged member and have access to all the features of the site.
The only time that you would be paying for something else is if you decide to pay for someone else's trip or if you decide to split the costs of a trip. None of this is handled through the site, though, and will be taken care of offline after you exchange contact information and decide on a trip.
User Complaints About Miss Travel
Without a mobile app, the user reviews of Miss Travel are few and far between. Still, we found some mixed reviews on Trustpilot ComplaintsBoard.com, and other review sites. Check out these user reviews before signing up for Miss Travel.
Lots of Scammers – According to members, scammers run rampant on Miss Travel. Some people try to get money from members that go beyond free trips. Don't give your credit card info or send money to anyone you meet on Miss Travel or another dating site.
Aggressive Members – We've heard lots of complaints about members being overly aggressive when contacting people on Miss Travel. If you don't like discussing sex right off the bat, Miss Travel probably isn't the sugar dating site for you.
Gold Diggers – Some people have encountered gold diggers on Miss Travel when looking for sugar babies. Learn how to tell the difference between a sugar baby and a gold digger, so you can protect yourself.
Escorts Use the Site – Unfortunately, we also heard that there are lots of escorts using the site, even though that's against Miss Travel's terms and conditions. If you're propositioned for sex on the site, you can report the member to the customer service team. From what members say, it's pretty constant, though, so you'll be a reporting pro after using Miss Travel for a bit.
---
---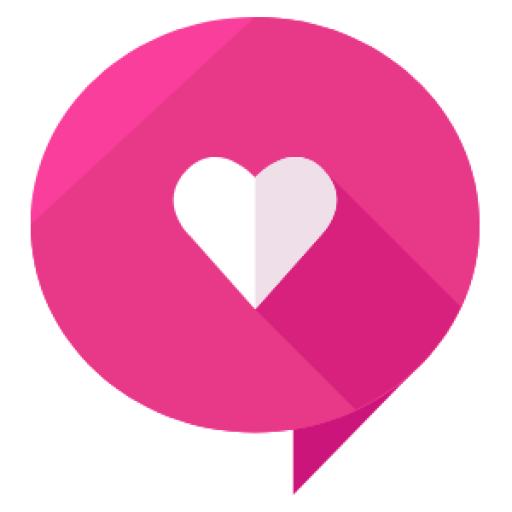 Written By: Healthy Framework Team
The Healthy Framework team has a combined 50+ years of experience in the online dating industry. Collectively, the team has reviewed over 300 dating apps and is known as one of the leaders in the relationship advice and information space. The team's work has been featured on Zoosk, Tinder, The Economist, People Magazine, Parade, Women's Health, Her Campus, Fox, and more.